Carol and I met in Sacramento.  I flew down from Boise yesterday, and she drove down from Fallon and picked me up at the airport.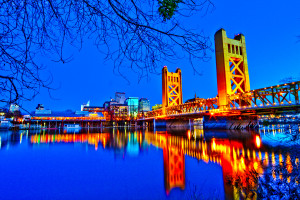 Might seem like a strange place to have a sisters visit. But there's a great five-day pickleball clinic/camp we've signed up for that served as a great excuse to get away…
This visit is exactly what the doctor ordered for me.
The clinic is great, but even better is the time I'm spending with Carol.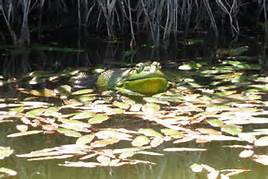 We lived in Sacramento while we were kids up until we were nearly seven. And we used to live a few blocks from the American River where we used to hunt bullfrogs in the reeds along the river.
After the clinic's first day, we went for a short drive up Highway 49 and went for a hike along the north fork of the American River. It felt like going home again…
There's been so much rain recently that everything is sprouting up in spring-time green.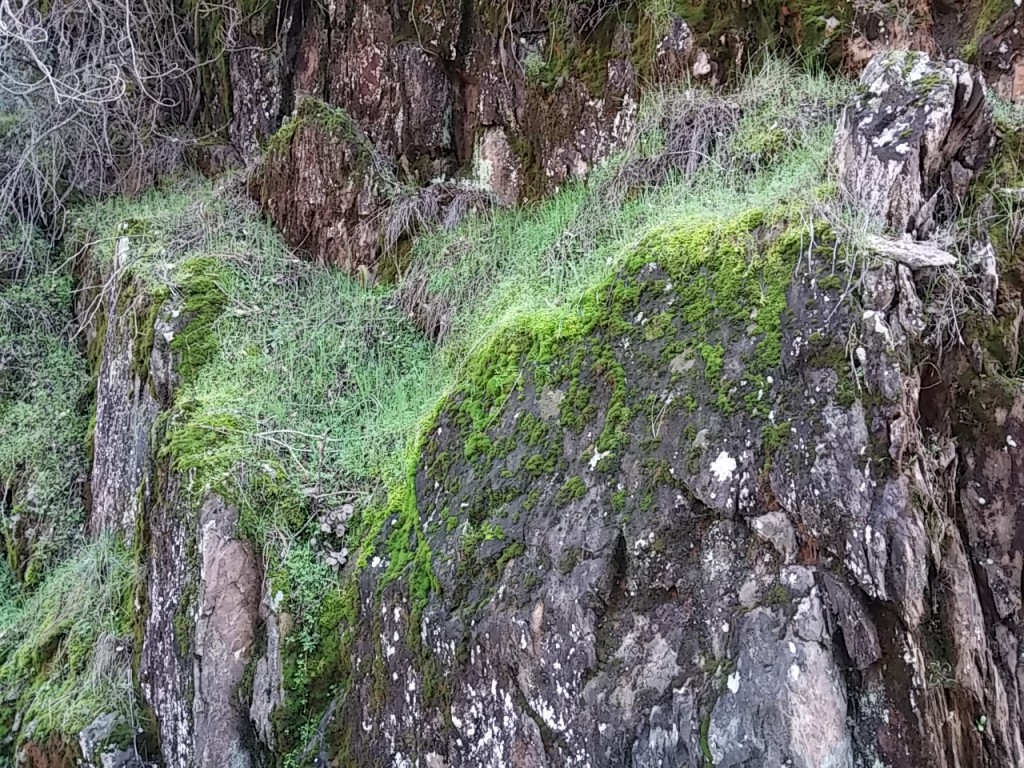 The hike crosses the Mountain Quarries Railroad  Bridge and there are several trails to take. We took the trail towards the Auburn Staging Area. I'd love to hike to "Ruck-a-Chuky" just because it's so fun to say.  🙂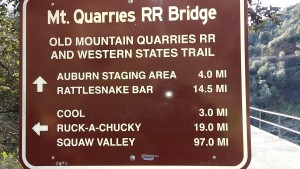 The bridge was built in 1921 and was listed on the National Register of Historic Places in 2004.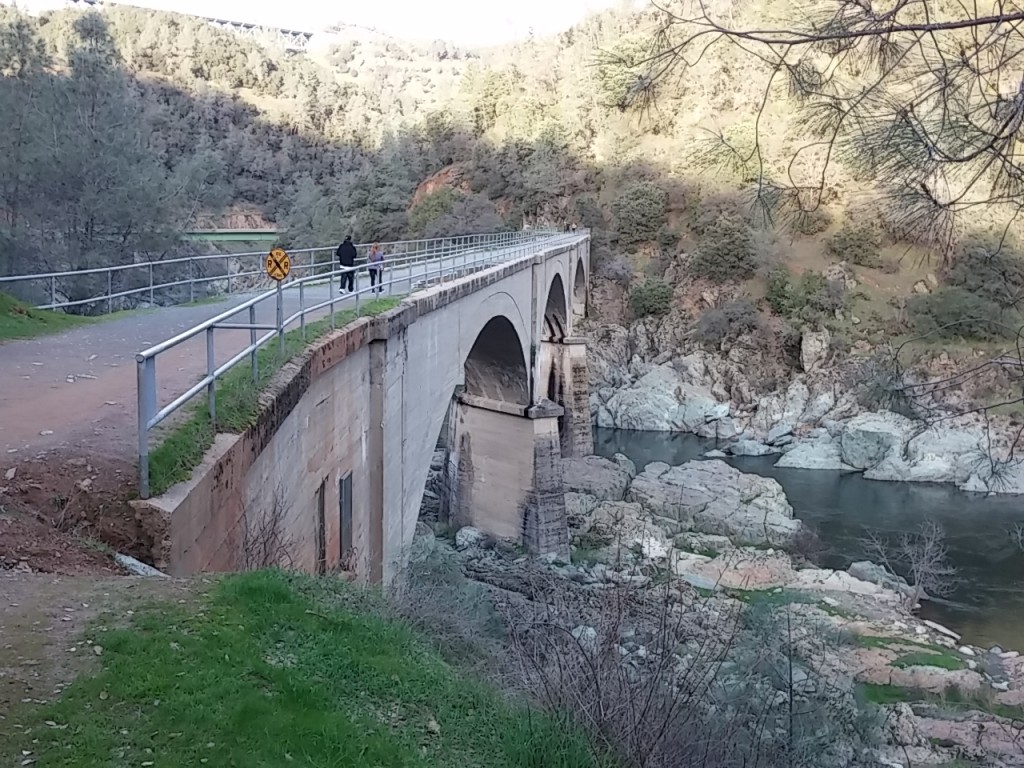 It's a beautiful bridge and has withstood multiple floods in its nearly 100 years.
While I'm in awe of the trees, the bridge, and the structures, Carol's looking for birds and was thrilled to see her first hummingbird of the year.  🙂
Here are a few random pictures from our hike…