Meridian, Idaho
My dad will turn 95 at the end of July.
For 95, he's in amazing health. Heck for 80, he's in amazing health. 🙂
He lives with my sister Mary Lou in her gorgeous house that sits in a park-like setting on the Carson River in Fallon, Nevada.
Wildlife is bountiful including deer grazing on the pasture, neighborhood dogs stopping by for a Milk Bone treat, and a plethora birds.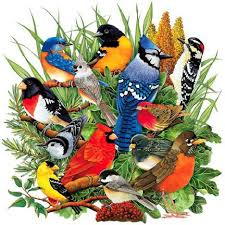 For some reason, this year there has been an abundance of magpies. And Dad can't stand magpies!
I've always rather liked magpies, but many people don't. I think part of the reason is that they are clever, and the other part is that they have a reputation to steal things.
Magpies are part of the crow family, and the Eurasian magpie (pictured above) is considered one of the most intelligent animals in the world, and the only non-mammal species able to recognize itself in a mirror test. (Wikipedia)
Dad taught all his girls lots about the outdoors. We went on a camping trip most every summer. We learned how to fish in streams and on lakes.  He taught us how to catch lizards using dental floss and a stick. We hiked to the top of Mount Rose, the highest mountain near Reno. (I'm pretty sure I complained the whole way because it was a tough hike and freezing cold, but now it's one of my fondest memories…)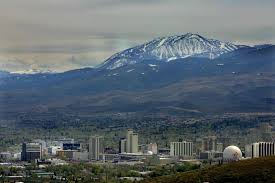 Dad taught us many of the things he loved doing as a boy. He loved sharing and teaching, and he also enjoyed doing those things again.
And apparently that continues…
He asked Mary Lou for a sling shot for his birthday. She ordered one and gave Dad his gift early.
And now he's doing target practice for magpie murders. 🙂