Meridian, Idaho
This morning was spent taping six courts for outdoor pickleball play.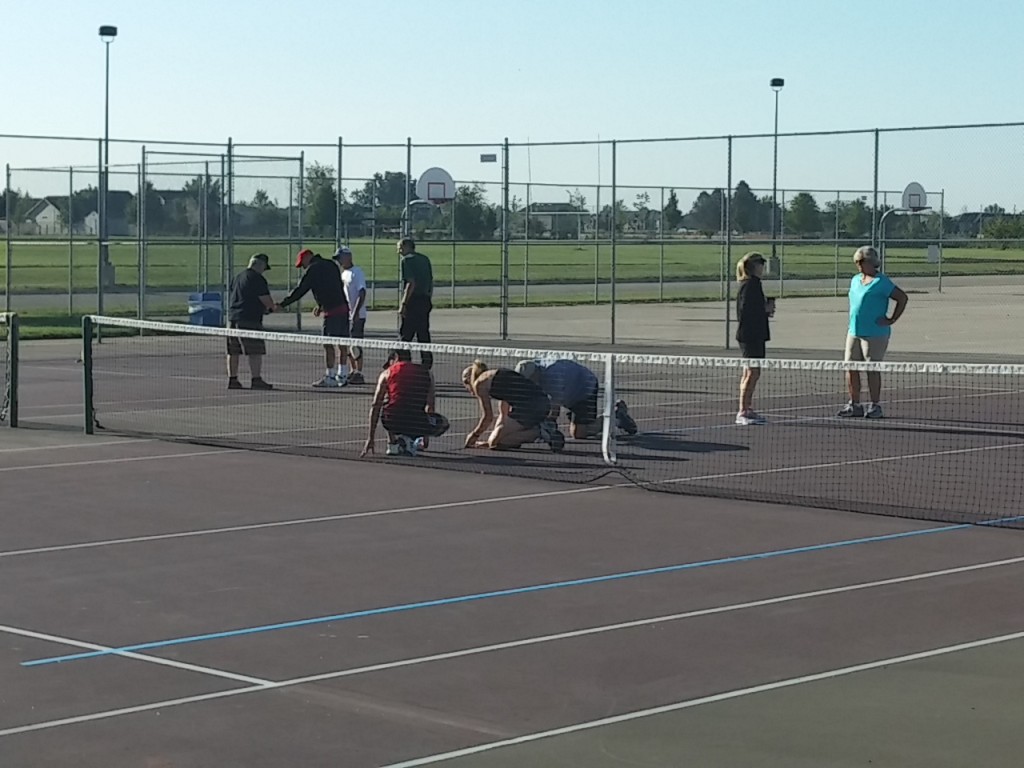 Over 40 of us showed up in the early morning hours to tape pickleball lines on tennis courts at a local middle school.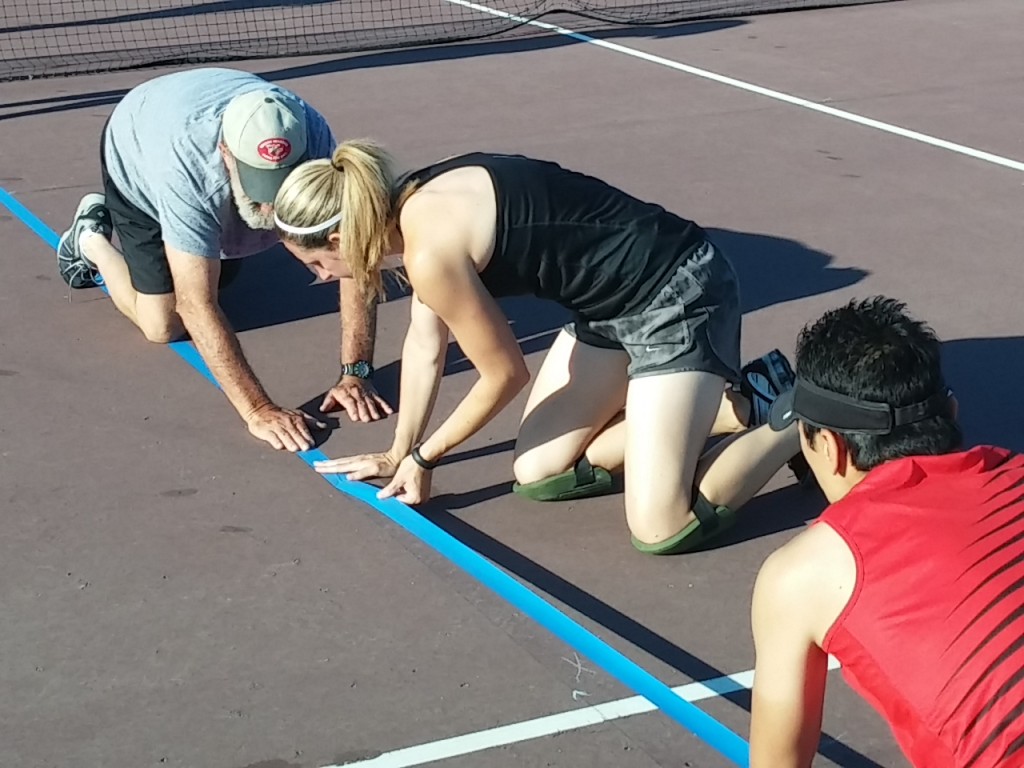 I was surprised that so many came because it was Sunday and I assumed that many would go to church. Just shows that people are good and will help others…
Perhaps, like me, pickleball is their church. 🙂
After sweeping, blowing, measuring, taping, and stomping the tape, it was finally time to play.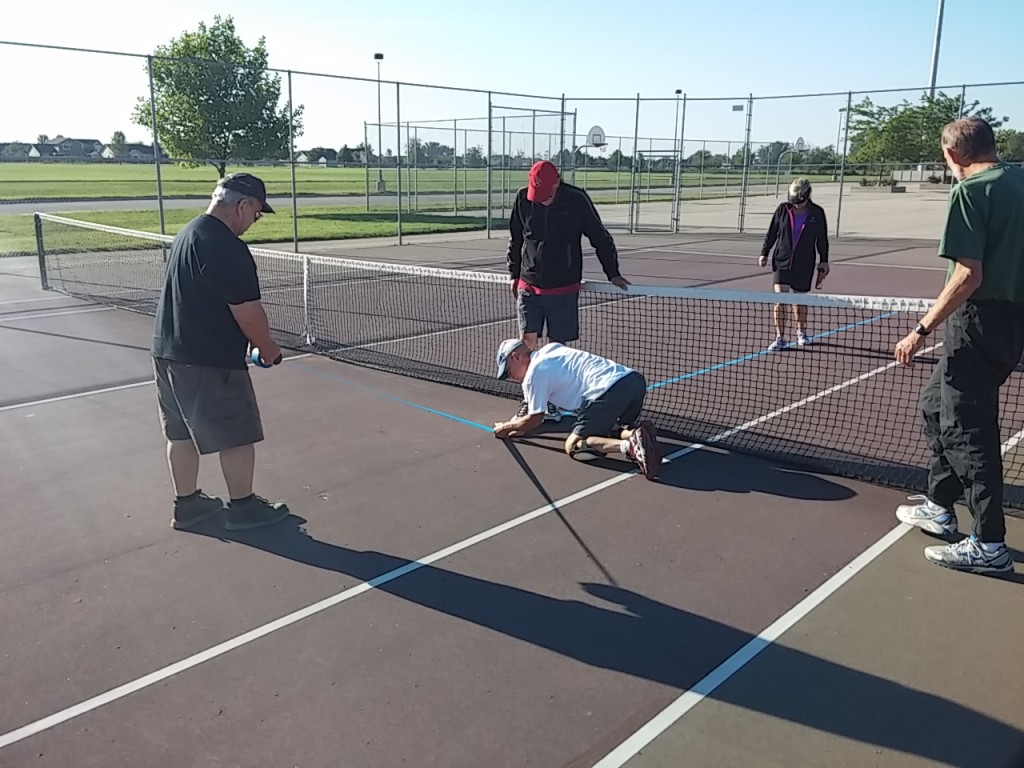 And a good time was had by all…