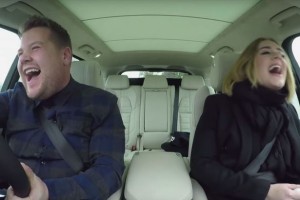 This is fun!
Most of us sing in the car while driving around with the radio on.
But James Corden, host of The Late Late Show, takes singing in the car to a new level when he joins up with stars.
His latest, with Adele, is priceless.
Enjoy!!
And if you want to watch some of his other Carpool Karaoke moments, catch them on BuzzFeed.