Meridian, Idaho
I hate to be completely unsocial, but I don't want any soliciters knocking on our door.
This has become a problem for us since moving into the city. When we lived 20 miles out of town, we got a few. But living in town has exponentially increased the number of soliciters we have knocking on our door.
I finally decided to put up a "No Soliciting" sign.
I was shocked at how many different signs there are. Obviously others feel the same way…
From the polite:
To the assertive: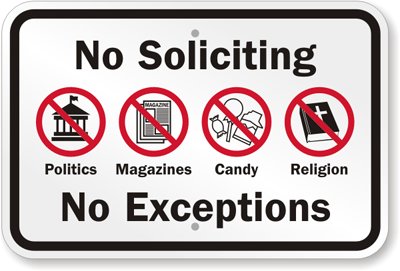 To the pro Girl Scouts: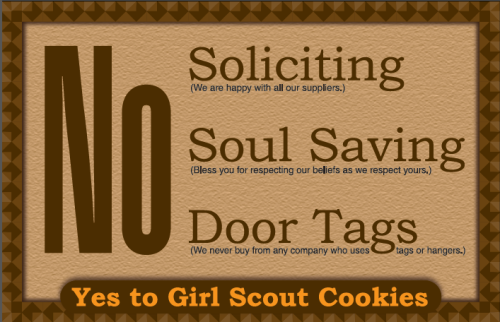 And the humorous:
I decided finally on this sign:
And I bought some extras. If you want one, please either send me an email or submit a comment on this post.
I'll send you one as a free gift in the hopes that you don't get any door-to-door soliciters during the upcoming election season. 🙂