Boise ID
I am on a cocktail of medications, and I am thankful for them each and every day that I take them.
And I'm thankful for the science and scientists that created the medications and the technology to help me get them…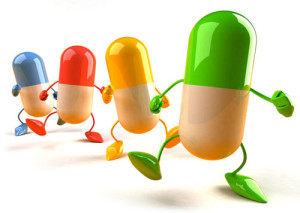 I know a lot of people are anti-medications, and if it works for them, great.
It won't work for me.
I love my drugs and my drugs help me live and love life better.
Now that we're traveling, I'm relying more and more on technology to manage our lives.
I now have a smart phone and rely on it heavily to communicate, coordinate, and connect.
I spent four weeks and made over 50 phone calls trying to get just one of my medications renewed after changing insurance plans–not insurance companies, just plans within the same company.
If it weren't for my cell phone, I think it would have taken at least three times as long.
I've set up Google Documents to track our itineraries, bank accounts, credit card statements, etc… They are accessible as long as I have cell phone coverage and/or wi-fi. And with on-line banking, life's even easier.
Thanks why I'm thankful for tech geeks that created all the gadgets to make my life easier!