Hi there!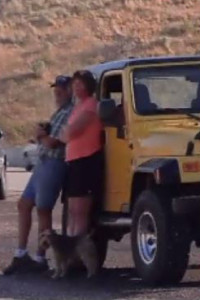 I'm Kathy, a 50-something* year old who's taking some time to tour the USA in a 35′ motor home and Jeep Wrangler with my loving husband, Rich, and our crazy happy dog, Sophie, and this is my blog.
We started our journey in June 2014 and haven't quite decided when or where we're going to finish it…
I plan to write about our travels and cerebrations in this blog.
What's a cerebration? It's the process of using your mind to consider something carefully.
I'm having fun writing the blog, and I hope you have some fun reading it.
* Actually I'm closer to a 60-something, but I'm not ready to go there yet…