I started watching Chelsea Handler's new series on Neflix: Chelsea Does…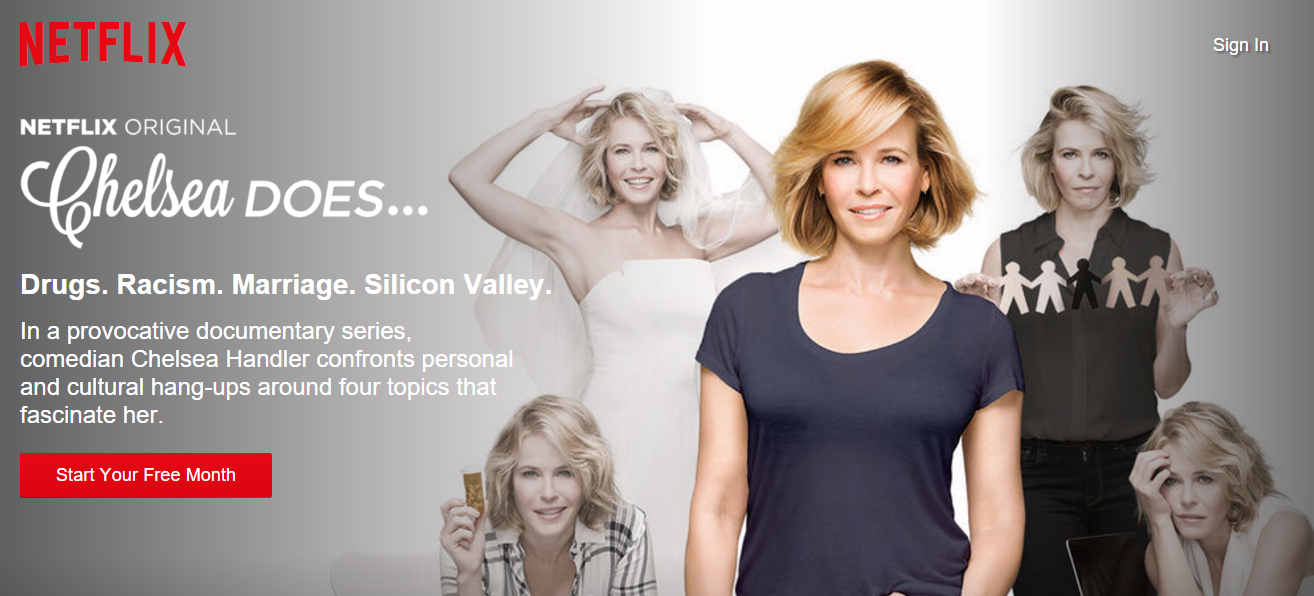 I've never watched anything by her before. She's very raw and not for the faint at heart. But the show is very provocative and interesting.
In the series, she examines four different topics in depth: marriage, racism, Silicon Valley and drugs.
In the episode about the Silicon Valley, she examines technology and pitches an app that she came up with to help her get out of bad dates.
It's called "Gotta Go".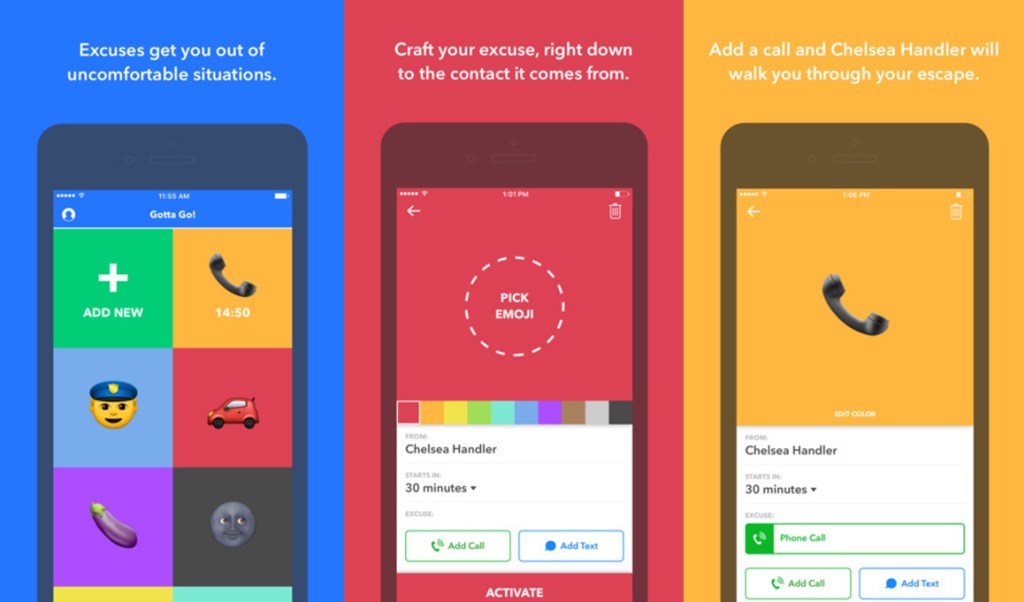 The app allows the user to generate excuses and set alarms for text messages and calls. To use Gotta Go, you tap on the emoji associated with the excuse you want to use, add the contact number to your address book, and set the alarm.
Basically, the app can send you a text, a phone call or an email based on an scenario that allows you to leave. But, here's the brilliant part, you can show the text to your date to prove that there really is an emergency. Your mom is sick, your dogs have escaped your back yard, whatever…
Gotta Go would be perfect to use on a blind date when you want to leave early. Or set it up to send you an alarming note to get out of a boring meeting.
I just wish I would have thought it up.  🙂
If you want, you can read more about it here…