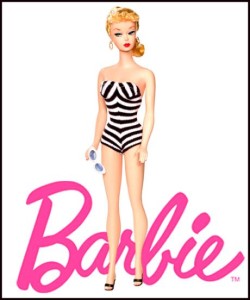 When I was a young girl, I played with a Barbie doll.
I wanted to look like Barbie–that perfectly wasp-like waist, those petite feet, and the long, artistic fingers.
Barbie was everything that I was not… Perfect.
After nearly sixty years, Barbie's getting a 'real' make-over.
She will be made in 33 new styles–four new body styles with dozens of different features.
Now girls will play with a more realistic doll that will help them feel more comfortable in their own skin.  🙂