I recently traveled to California to visit family.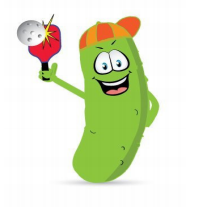 Actually, the REAL reason for my trip was to attend a pickleball camp and visit with Carol who also wanted to attend the camp.
The good news is that one of the family members I came to visit has recently started playing pickleball so I was able to combine both loves–family AND pickleball.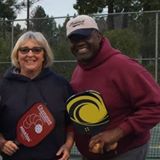 Pam recently retired from teaching 5th graders. She has some health issues and was worried about how she was going to fill her days after retirement.
I last saw Pam two years ago at a family reunion. While visiting at that reunion, I talked with her about pickleball. (Don't all pickleball fanatics talk to others about pickleball whether their listeners want to hear about it or not? 🙂 )
Pam just said "Hmmmm…" and "Well, that sounds like fun…" while I talked with her about pickle. Actually I talked TO her about it, not WITH her about it.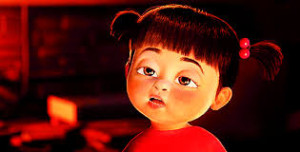 I'm pretty sure her eyes glazed over as I went on and on about this AMAZING sport! After she fell asleep on the couch, I went on to the next cousins to tell THEM all about pickle.
Pam was worried that her health issues wouldn't allow her to play.
I didn't convince Pam, but Myles, my nephew, went down to visit her six months ago. He's a high school tennis player who picked up playing pickleball with my twin sister in Nevada.
He took four paddles and some balls and introduced Pam and a few neighbors into pickleball.
Pam was hooked! She fell in love with the sport and hasn't stopped playing since.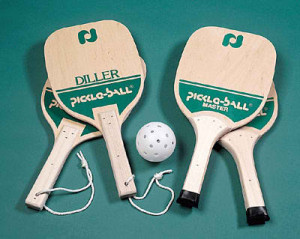 Since her introduction to pickleball, Pam has accomplished a lot…
She started a club in her subdivision.
She's convinced the home owner's association to paint pickleball court lines on the seldom-used tennis courts.
She's introduced the sport to her 80+ year old parents who now play twice a week.
She's applied for and received a grant from the USAPA to help pay for nets and balls.
While attending the camp, Carol and I played with Pam's club and gave a few helpful hints. Her group has a blast and is very eager to learn more about this fun game. They often meet to play on Friday nights and go out for pizza and beer afterwards.
Pam is still trying to convince others to try pickleball. She bugged one of her friends, Angie, for weeks to try it out.
Finally Angie gave in and came to an introductory session late one afternoon. Mainly, she just went to try to shut Pam up so that she wouldn't keep talking about pickleball…
Angie called Pam early the next morning and said, "I drank the Kool-Aid! Buy me a paddle…"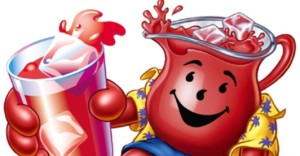 Now Angie's talking to others trying to get them to "Drink the Kool-Aid." 🙂