Last weekend the Minnesota Vikings lost a close game to the Seattle Seahawks.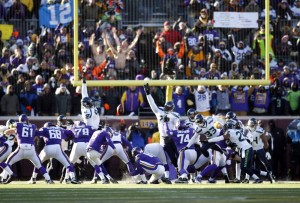 The Seahawks were scoreless into the fourth quarter where they came from behind to take a 10-9 lead against the Vikings who were the home team.
On their final drive, the Vikings drove down the field and with 22 seconds remaining Blair Walsh, their field goal kicker, attempted a 27-yard field goal.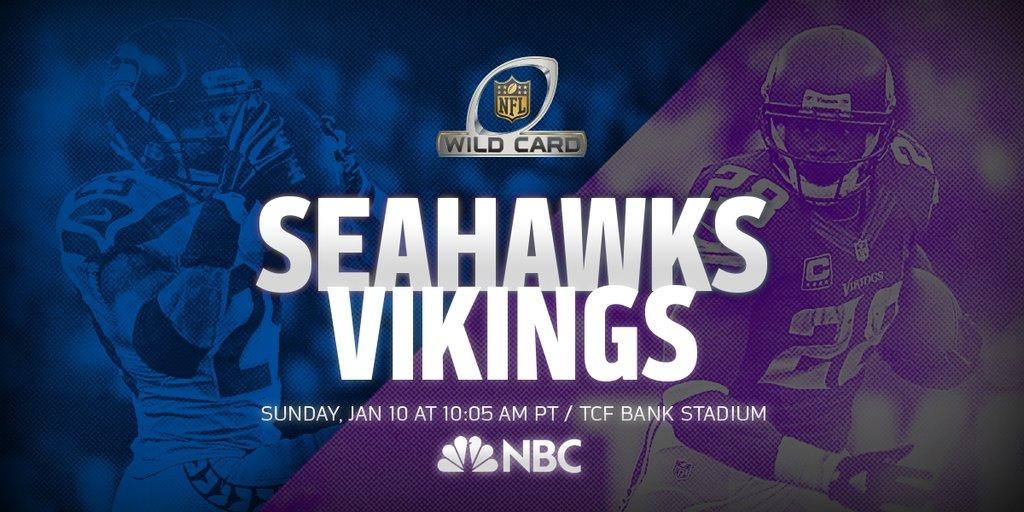 In the frigid Minnesota cold, he hooked the kick left and missed.
Everyone was stunned. The Vikings and their fans. And the Seahawks and their fans as well.
Blair Walsh took full responsibility for his missed kick saying, "It's my fault."
Lots of Viking fans launched tirades against him and the team.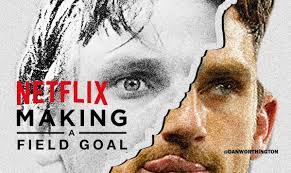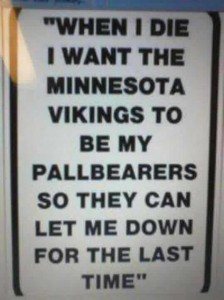 But a group of first grade teachers at Northpoint Elmentary School in Blaine, Minnesota, used the experience as a teaching moment.
The students were asked to write a letter showing empathy and encouragement.
It fit right into their learning targets, specifically the lesson of empathy.
The teachers sent the letters to Walsh. He delayed his plans to start his off season in warmer weather to take a trip to visit the students…
Here's the story and video from ESPN.COM:
Ben Goessling
ESPN Staff Writer

BLAINE, Minn. — Kicker Blair Walsh's original plan was to leave the frozen north on Wednesday, to begin his offseason in a warmer climate after the Vikings' NFC wild-card loss to the Seattle Seahawks.

The outpouring of support he received from a class of first-graders made him change his schedule.

Walsh visited Northpoint Elementary in Blaine on Thursday to thank a group of students who wrote letters of encouragement to the kicker after his missed 27-yard field goal at the end of the Vikings' 10-9 loss Sunday. The first-graders had been learning about empathy, and students wrote to Walsh in hopes of cheering him up.

The kicker said he received "too many [letters] to count — probably from every one of those kids."
A group of first-graders had Blair Walsh's back after the Vikings kicker's costly miss in the wild-card round. On Thursday, Walsh gave back by visiting them during the school day.

On Thursday morning, Walsh spoke to the entire first grade at Northpoint before visiting each classroom to sign autographs and take pictures with children and teachers.

"It's pretty amazing," Walsh said. "My dad actually brought it to my attention, and it's too cool. The fact that these teachers have the initiative to show those students what had happened, and they wrote those kind things, it's unbelievable. It really is. These kids really made a difference in my life, and I'm glad to come here and brighten their day a little bit."

Walsh, who led the NFL with 34 field goals this year and made the Pro Bowl as a rookie in 2012, answered a round of questions from students and teachers in a group assembly, getting quizzed on such topics as his path to the NFL (Walsh was a soccer player in high school before he started kicking for the football team) and whether he has a guinea pig ("I don't, but my family has a poodle, though," he said).

"I wanted to show these kids that I cared and that I appreciated what they did, and I didn't want to wait until the spring, when I came back [for offseason workouts]," Walsh said. "I wanted to do it now, while it's still fresh in their minds. It was important to me to show them right away that, 'Hey, I'm appreciative of everything you guys are doing for me and the kind gesture you showed toward me.'"