Remember yesterday's post about the dad who took pictures of his youngest as a real life Elf on the Shelf?
That dad, Alan Lawrence, has also created pictures of his son Wil flying and you can find many of the photos on his blog: ThatDadBlog.com.
What a wonderful dad and what a great inspiration this family is!
'Wil Can Fly' photos honor boy with Down Syndrome
Alan Lawrence, a photographer and father of six from Utah, has posted some amazing photos of his son soaring over a corn maze, gliding over the waters of San Francisco and eating an ice cream from the air.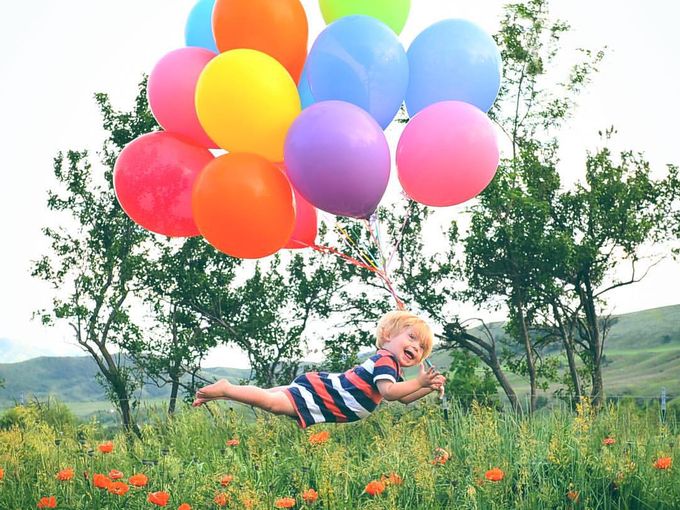 Lawrence says his two-year-old son Wil is "blessed with Down Syndrome and the ability of flight."
When Wil was a baby, he used to wiggle his arms and feet in the air like he was trying to fly, Lawrence said.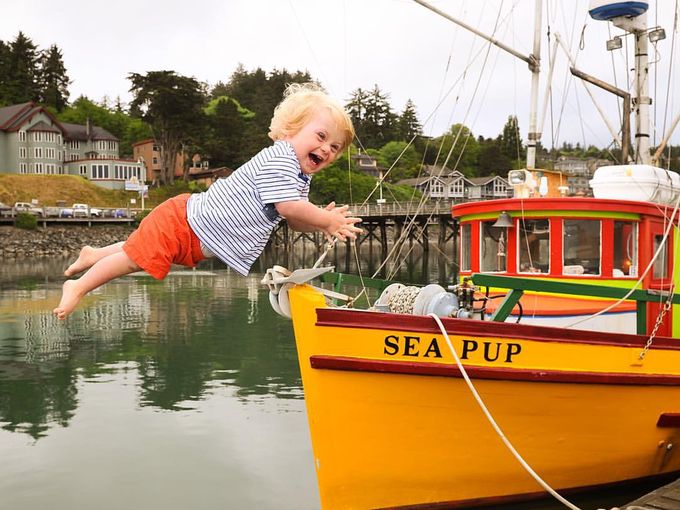 "My family would always joke that he was trying so hard that one day he would start flying," Lawrence told USA TODAY Network.
He decided to make Wil's flight a reality by using Photoshop to create images of Wil hovering above places the family has visited.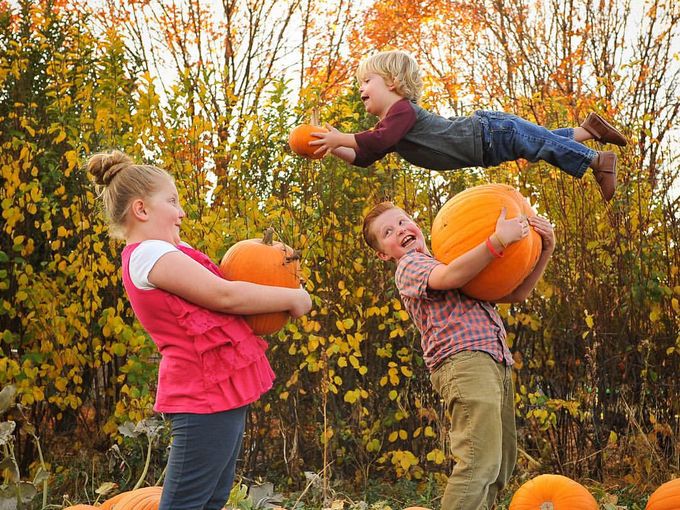 The series of images, called 'Wil Can Fly', are part of a 2016 calendar, with half the proceeds from sales donated to two Down Syndrome foundations. The series serves as a reminder that people with Down Syndrome can do anything they set their minds to, Lawrence says.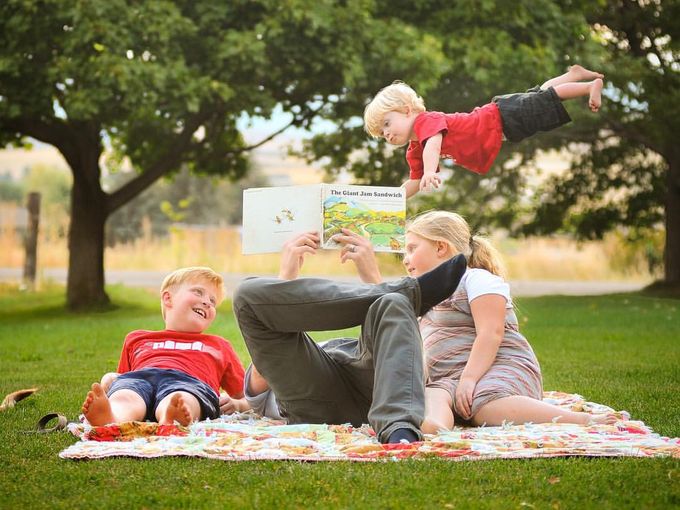 Lawrence said the photo series has helped him share his son's story and connect with other parents who are going through emotions that can surround parenting a child with Down Syndrome.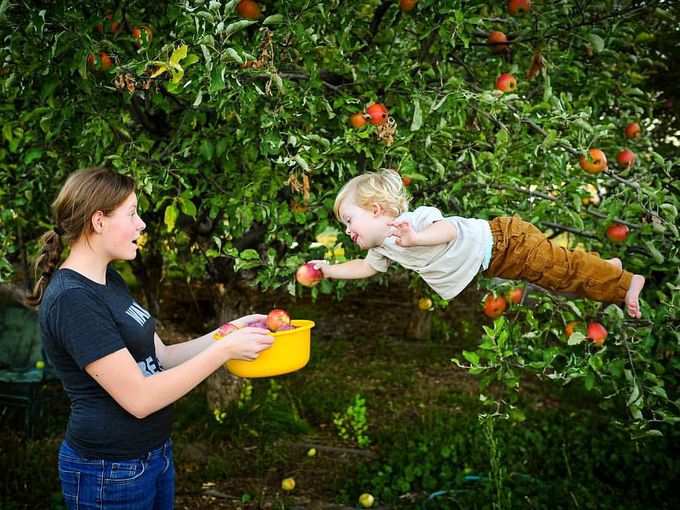 "I had struggled when I found out Wil had Down Syndrome and these photos are a celebration and illustrate the joy we have with him," he said. "I've had a lot of fathers and mothers reach out to me and say, 'I appreciate your honesty.'"