I've got a bit of a head cold. Nothing serious; just enough to be annoying.
I clean my sinuses out via nasal irrigation with a Neti Pot.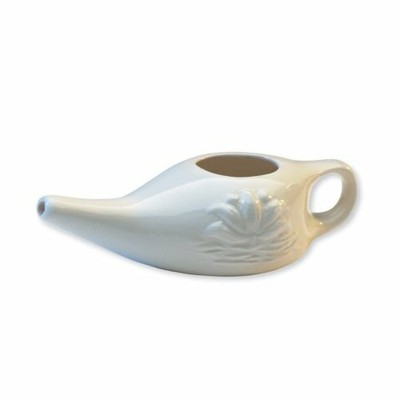 Nasal irrigation, or nasal lavage or nasal douche, is a personal hygiene practice in which the nasal cavity is washed to flush out excess mucus and debris from the nose and sinuses.  (From Wikipedia)
Yep, it's as gross as it sounds. But it helps so much to clean all the gunk out.
Not only do I use it during and after a cold, I also use it a lot during allergy season. And I use it when it's abnormally dry to moisturize my sinuses.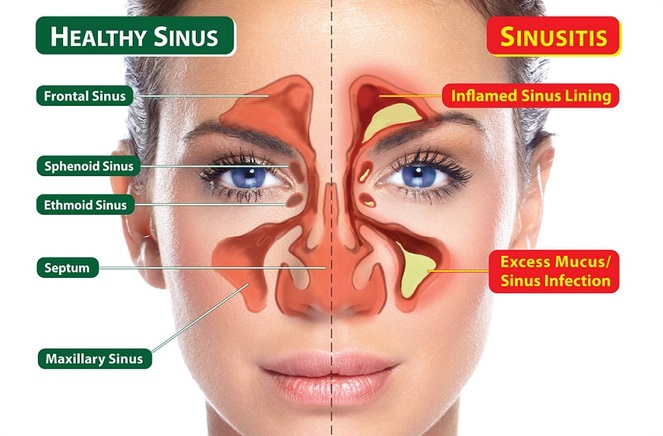 I fill my neti pot with warm water and pinch of a blend of 50% salt and 50% baking soda. Most recipes use just salt, but I read a post by Dr. Andrew Weil where he mentioned that adding baking soda helps achieve a better pH balance. For me, the blend of the two gives the most soothing results.
I pour the solution into  one nostril and it magically goes through my sinuses and comes out the other nostril.

It's not the most graceful thing I do in and of a day, so I generally do it while ALONE in the bathroom.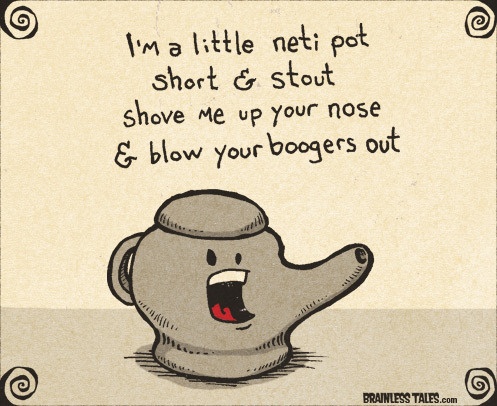 Lots of people neti. 🙂
Should you decide to give a net a try, you can get one in a plethora of colors.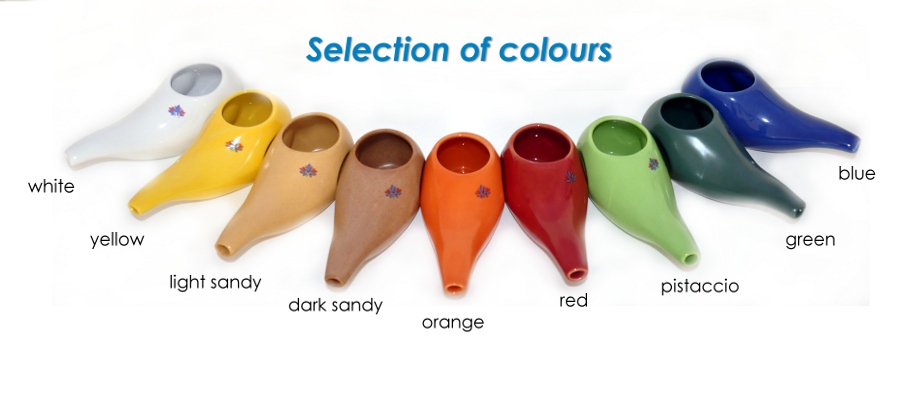 But if you get squeamish at the scientific curiosity of seeing all the amazing things that come of while neti-ing, you might just want to say, "Whoa, neti!"