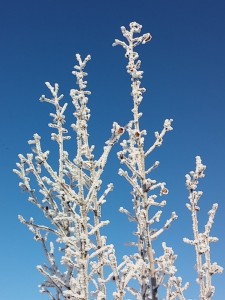 We've woken for two days to pogonip, and in looking at the weather forecast it looks like the pogonip will be staying around for a while.
Pogonip is an ice fog that forms in the mountain valleys of the western U.S. when liquid fog droplets freeze to surfaces.  
When the ice crystals stick to surfaces, it is technically called a hoar frost. But those of us who grew up in the west, simply call the entire process (ice fog and resulting crystals) pogonip.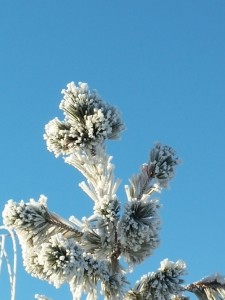 It it common on mountain tops which are exposed to low clouds, and it happens in valleys during an inversion when low clouds are trapped and the temperature is very cold.
Pogonip is not soft and fluffy like snow. It's crisp and brittle.
The word pogonip comes from the Shoshone Native American tribes who reside in the western U.S. And it literally means 'freezing death' because they believed that if you breathe in the frozen fog the crystals will form in your lungs.
While pogonip can  be very pretty, there are times when it's a curse. If weather conditions are just right, and inversion can last weeks, weeks where you don't see the sun all day long…
During those times, the pogonip grows and grows to make normal objects even more surreal.
Here are some from a walk Sophie and I took this morning.
Leaves…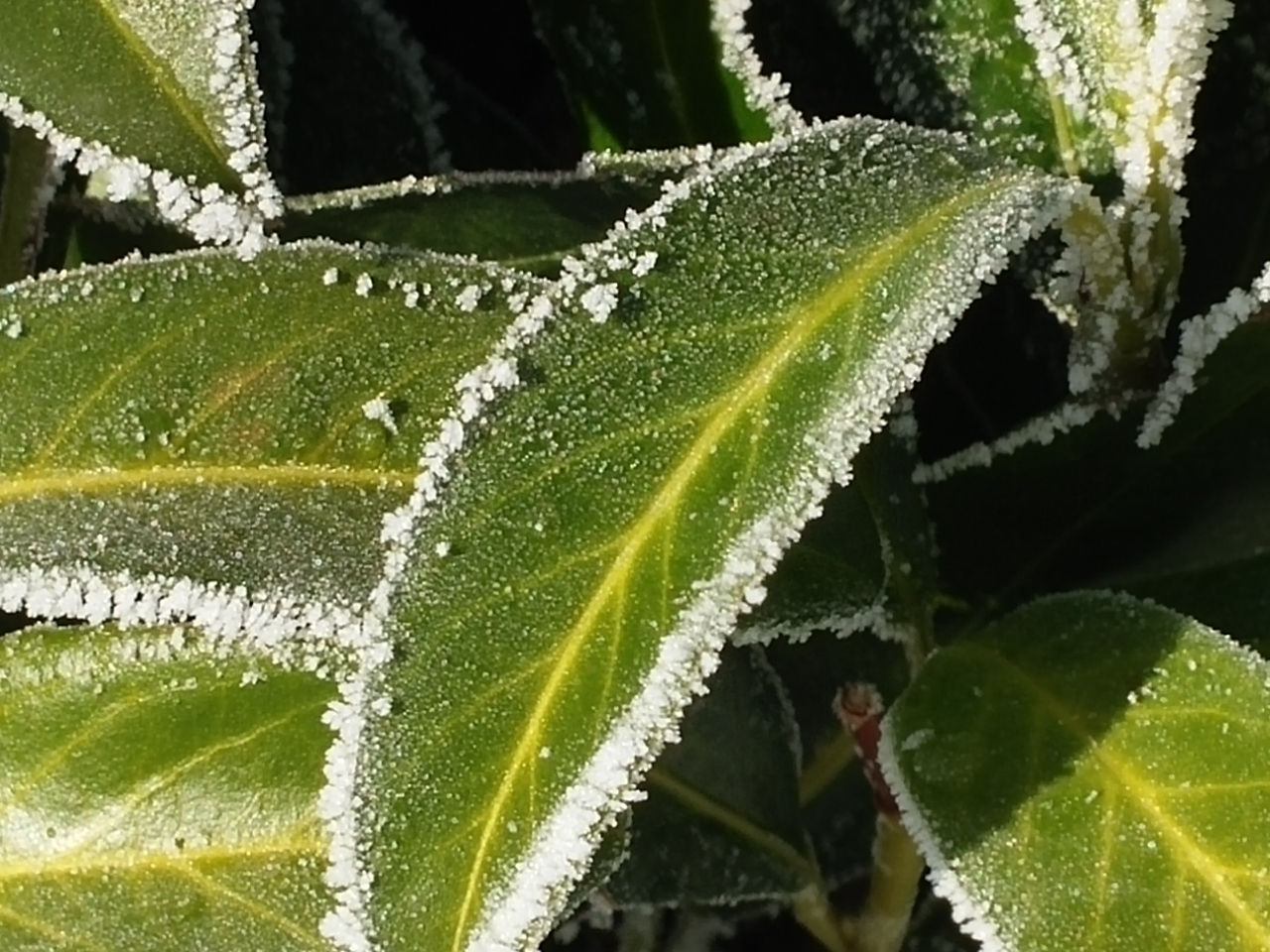 Chunks of melted snow…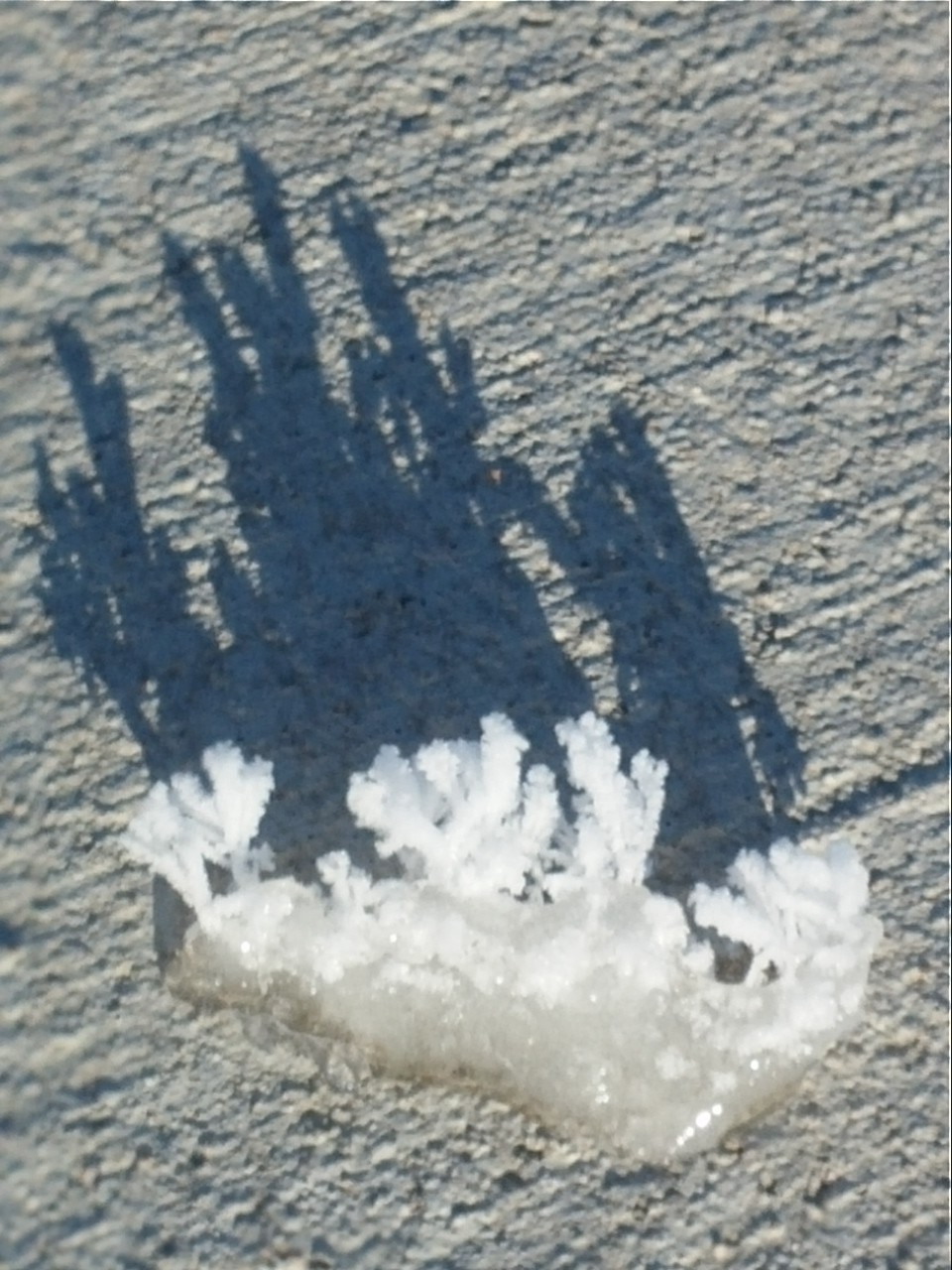 Ornamental grasses…
Silk flowers…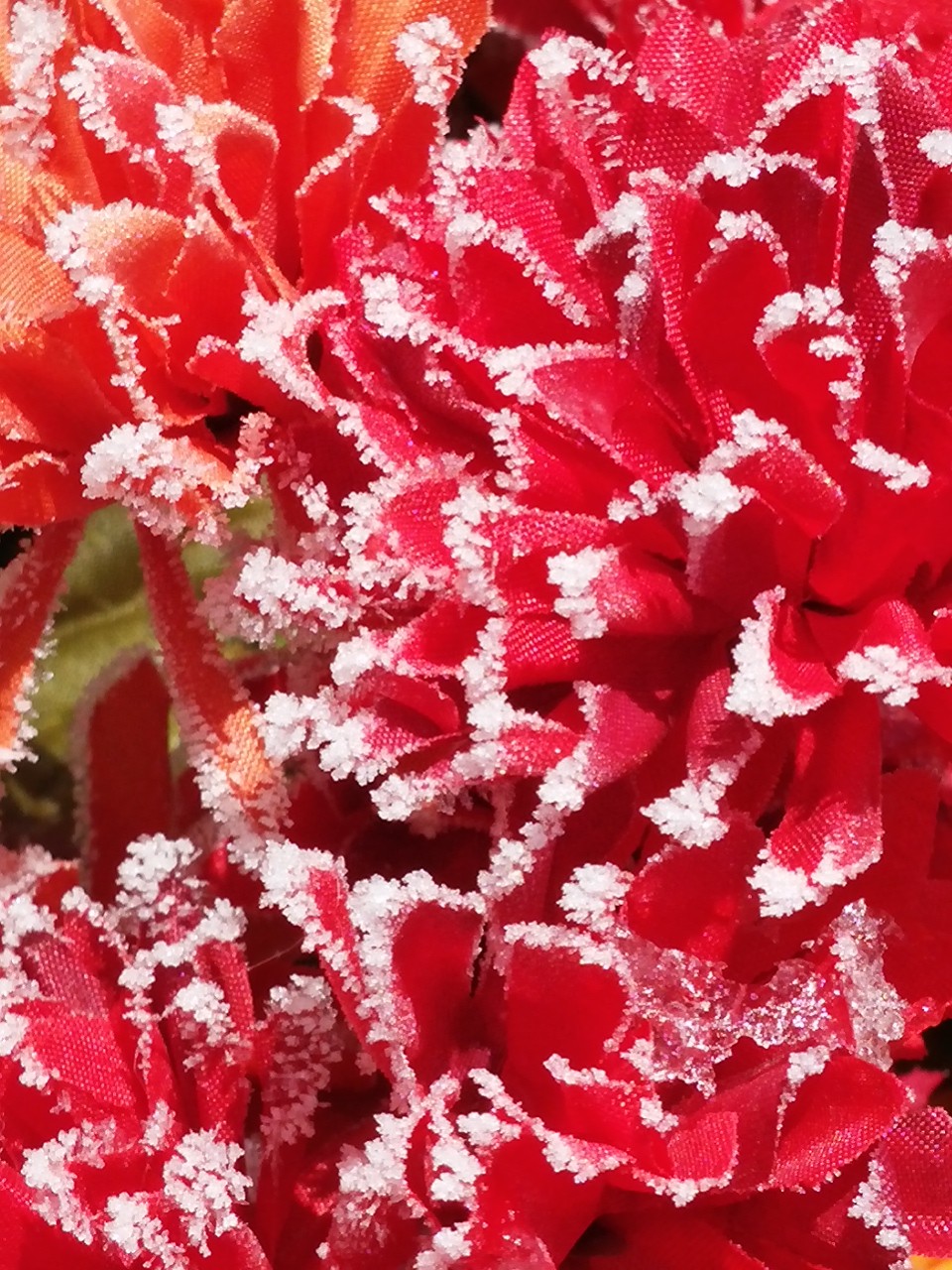 Frozen puddle with leaves…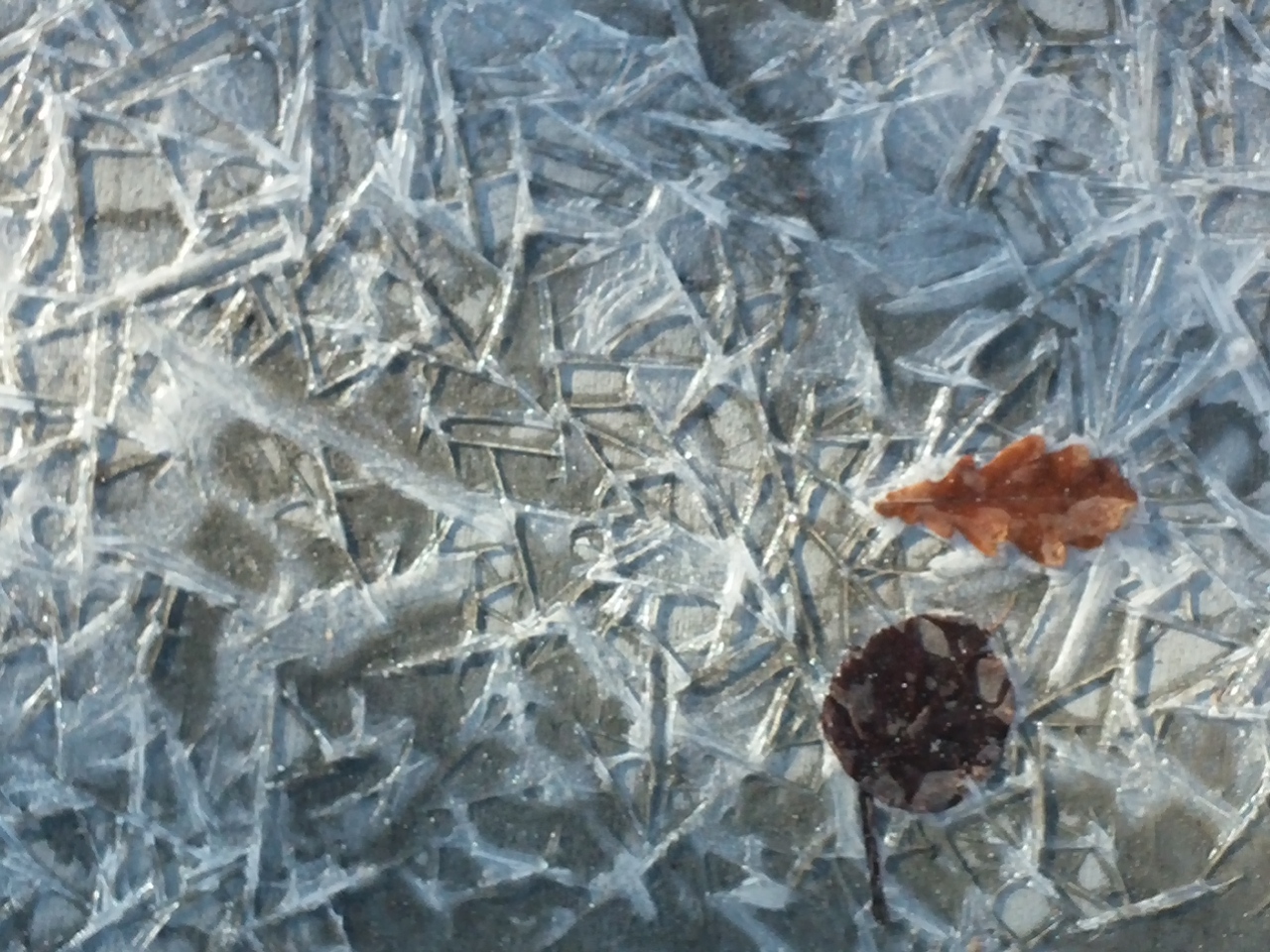 And on our morning walk, Sophie and I happened upon a robin sitting in our front yard.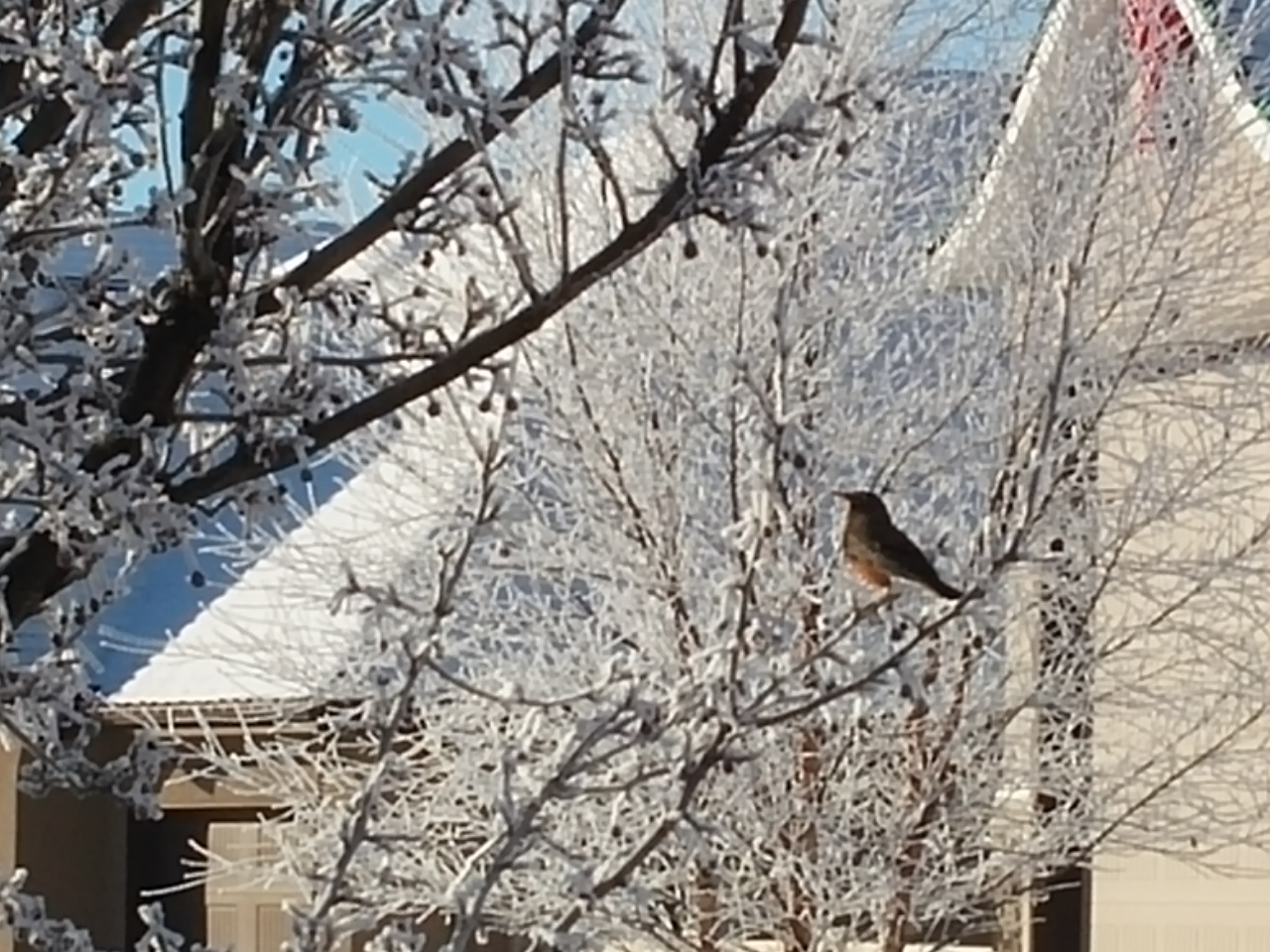 Lastly, here are a few pogonip pictures I took during that three week long inversion while we lived in Fallon.
Barbed wire…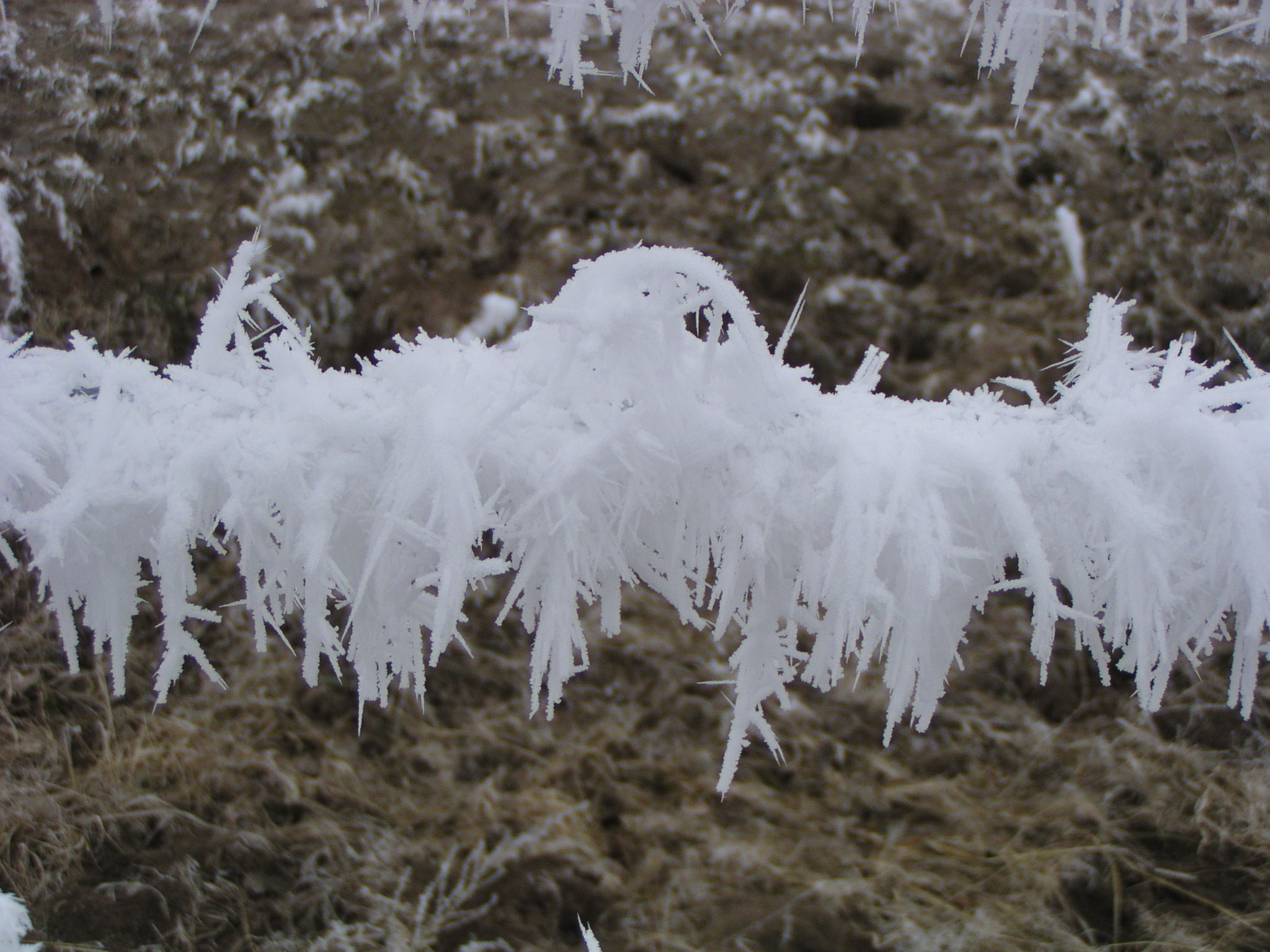 Looking at a cottonwood tree at Rich's dad's ranch through two pieces of barbed wire.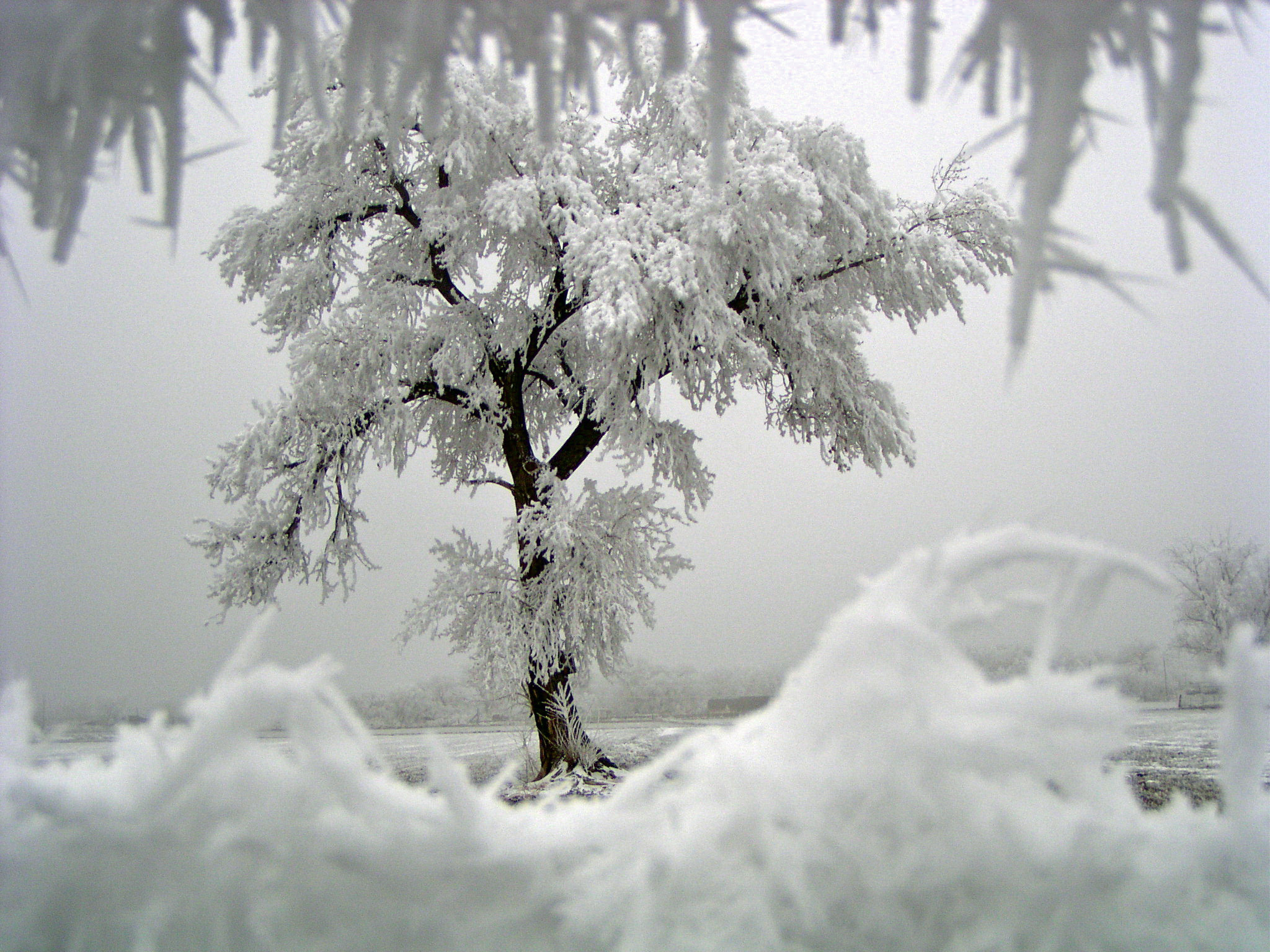 And…
My favorite pogonip photo. A 'WELCOME' sign on our back porch…