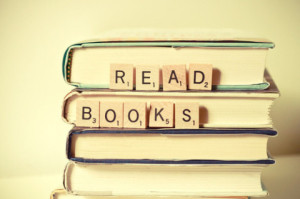 I read a lot.
Not as much as I'd like to but enough to help me learn more about life, people, and places…
I usually read fiction, but occasionally I'll read some non-fiction.
Two books I finished over the summer were fascinating looks into people–damaged people who became endearing as I read the books and learned more about the reasons they were so damaged.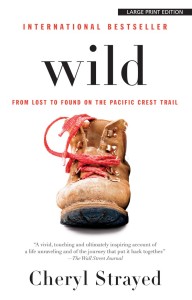 Cheryl Strayed recounts her journey to discover herself in Wild: From Lost to Found on the Pacific Crest Trail. I didn't particularly like the book, and I think I'm one of the few women who didn't.
But that being said, I'm very glad I read her memoir. Why? Strayed's struggle in coming to grips with less than perfect parents (and aren't all parents less than perfect? ) was very enlightening. And her openness in describing her past and using that to set the scene for why she carried those wounds through her life into her Wild journey helped her readers apply those lessons to our own lives.
My favorite quote about her lack of a relationship with her father came from a friend:
"The father's job is to teach his children how to be warriors, to give them the confidence to get on the horse to ride into battle when it's necessary to do so. If you don't get that from your father, you have to teach yourself."
Strayed empowered her readers with the wisdom that they can teach themselves the skills we need.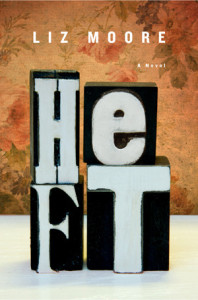 Heft by Liz Moore is a novel about a learned man who engages in a platonic friendship with a student.
I listened to Heft and the audio presentation greatly enhanced the book because the narrators exquisitely captured the cadences and nuances of the characters.
Heft is the story of three people whose journeys are memorable, heartbreaking, and, yet, ultimately uplifting.
Arthur Opp is morbidly obese and hasn't left his Brooklyn home in over a decade. Kel Keller lives in Yonkers and is a 17-year-old baseball prodigy who lives with his mother. Connecting these two is a tenuous link with Kel's mother, Charlene, who is chronically ill and self-medicates with alcohol.
Moore does an excellent job slowly, ever so slowly, exposing the reasons behind her characters' pasts and their journeys to the where they currently are at the start of the book.
While I first thought that the title referred to Arthur's size, I came to realize that it really alluded to the true weight of feelings and the courage we all need to confront them.
The book may sound depressing, but hope prevails…
********
Getting inside characters' and writers' heads in these and other books is such a wonderful journey. It's a way to temporarily step out of one's own life and learn about others through empathetic journeys.
And, at the risk of being irreverent, it's also a way to see that others might actually be crazier than I am.  🙂