Carol sent me a link to a fascinating article in GQ  by Michael Finkel about Christopher Thomas Knight.
Christopher Thomas Knight (born 7 December 1965), also known as the North Pond Hermit, is a former hermit who lived almost without human contact for 27 years in the woods in Maine. He survived by committing approximately 1,000 burglaries against houses in the area, or approximately 40 per year. Apart from the fear and notoriety his many burglaries created in the local area, Knight's unusual life also attracted widespread international media reports upon his capture.

Knight entered the woods in 1986 without saying goodbye to anyone, aged 20, and was captured during a burglary in 2013. His only human contact in that time was exchanging a trivial greeting to a hiker once. From Wikipedia
The article, The Strange & Curious Tale of the Last True Hermit, is based on a series of interviews Finkel conducted with Knight while he was in jail completing his seven month sentence.
I highly recommend reading the article. It's a captivating look into both the whys and the hows of Knight's solitary decades.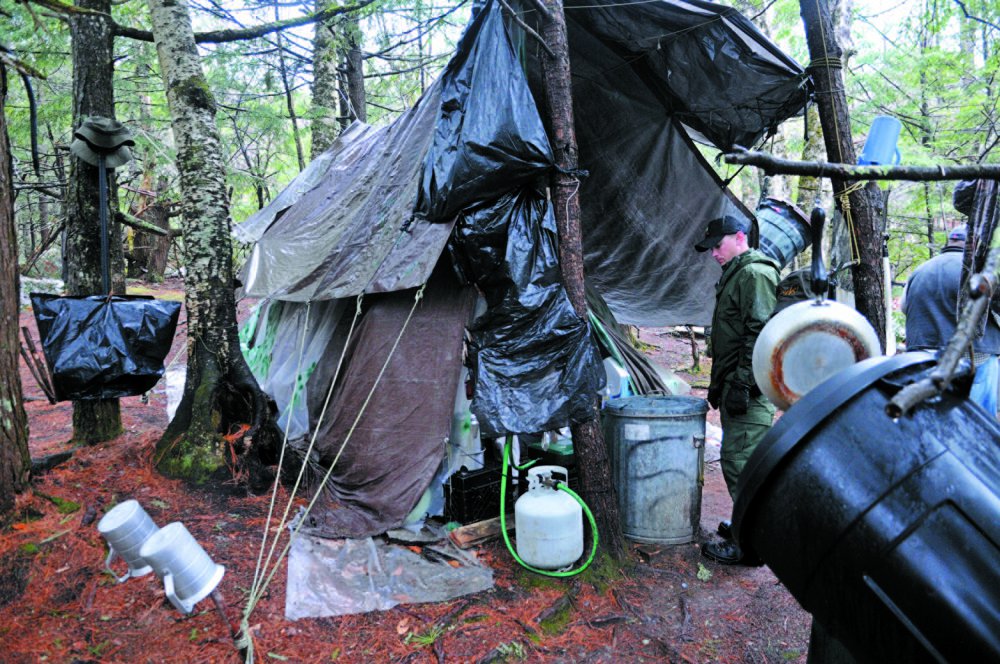 He felt terribly about stealing, but I was intrigued by what he stole including books, lots of books.
Many victims of Knight's thefts reported that their books were often stolen—from Tom Clancy potboilers to dense military histories to James Joyce's Ulysses.

…

He stole hundreds of books over the years; his preference was military history—he named William Shirer's The Rise and Fall of the Third Reich as his favorite book—but he took whatever was available.
Much of the article contains dialog between Finkel and Knight, and those dialogs show Knight's love of the written word and the fact that for nearly three decades he rarely (in fact he only remembers one time) talked to others.
Jail was very difficult for him for many reasons. But communicating with others was especially difficult.
He tried several times to converse with other inmates. He could force out a few hesitant words, but every topic—music, movies, television—was lost on him, as was most slang. "You speak like a book," one inmate teased. Whereupon he ceased talking.
As I read the article, I kept wishing that Knight would write a book. Any book. His precision with words belies his descriptive ability.
"Don't mistake me for some bird-watching PBS type," he warned, but then proceeded to poetically describe the crunch of dry leaves underfoot ("walking on corn flakes") and the rumble of an ice crack propagating across the pond ("like a bowling ball rolling down an alley").
I would read anything he wrote…
If you are intrigued, read the article. You'll be glad you did.