I'm playing in a local pickleball tournament today and tomorrow.
It's being put on by the Fort Boise Community Center which is a part of the Boise Parks and Recreation Department.

Coca Cola sponsors many of the activities of the Parks and Rec,  and they are sponsors of this small tourney.
Part of our SWAG (Stuff We All Get) is an adorable  winter polar bear that's been outfitted for pickleball.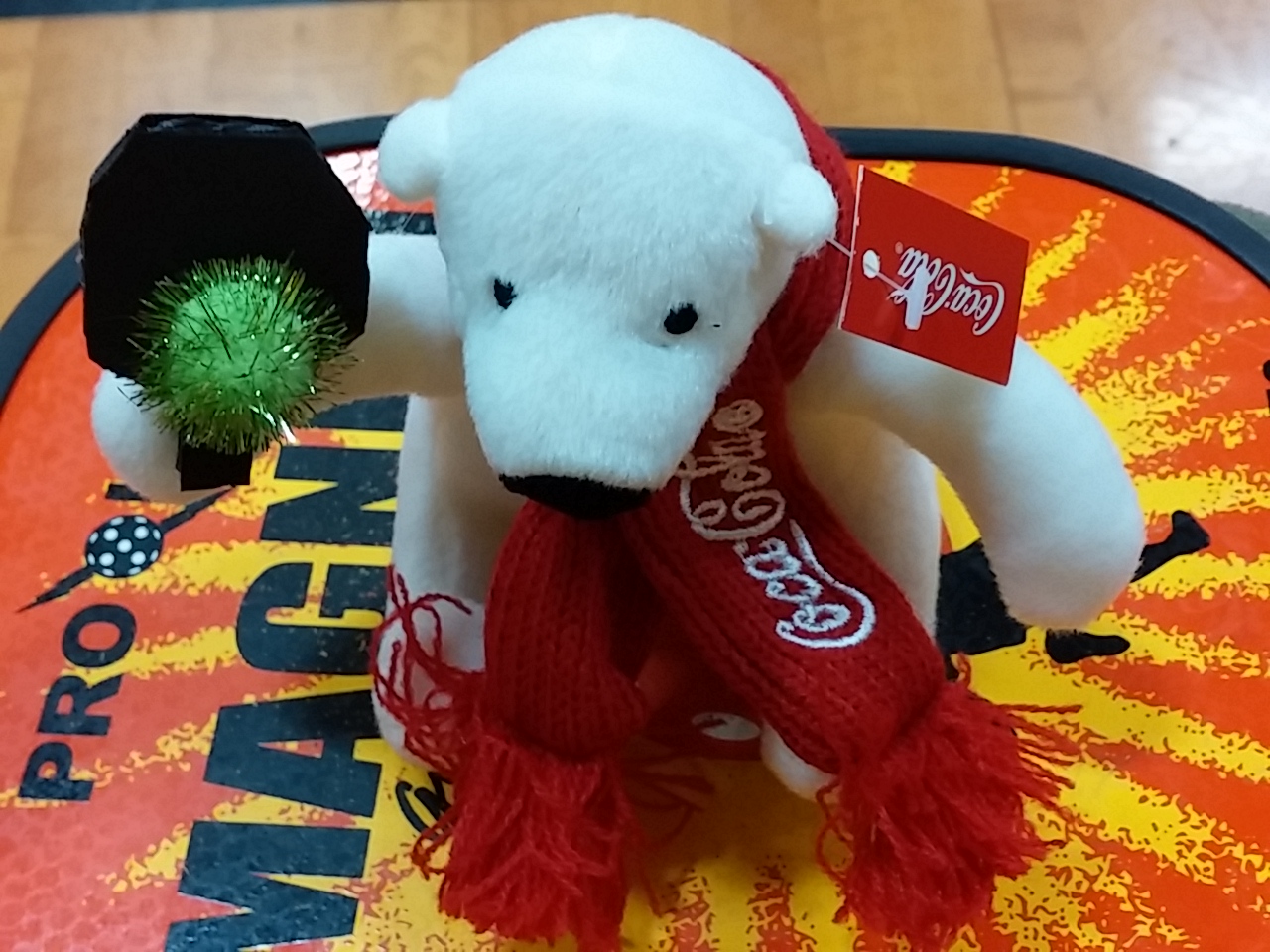 He's very cute.
But he is not so cute that I'll switch from Diet Pepsi to Diet Coke.  🙂