Kellen Moore got his first NFL regular season play yesterday.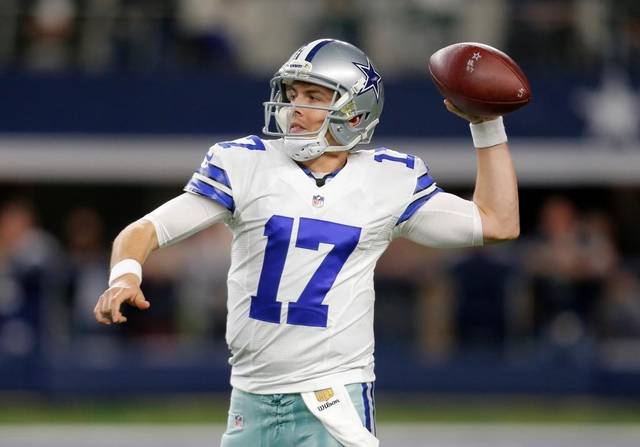 Moore is the backup to the backup to the backup to Tony Romo on the Dallas Cowboys.
After Romo broke his collar bone, not just once but twice, the Cowboys have gone through multiple backups to fill his quarterback position.
Kellen Moore was the quarterback at Boise State Football from 2008 (as a red shirt freshman) through 2011, and he has the record as the most wins by an FBS team's college quarterback ever with 50 wins.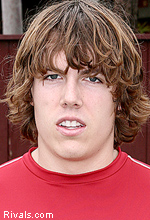 I've been intrigued with Moore since his days at BSU. He was a communications student and the Department of Communications was within the college I worked at. Some of his professors talked about what an excellent student he was, and his quiet and articulate manner at first glance seemed out of place on the football field.
Legend has it that a defensive BSU coach approached head BSU coach Chris Peterson to look at Moore. Peterson looked at Moore's stats and was not impressed.
He was small at barely 6′ and a skinny 176 pounds. His running speed was slow and his vertical leap was only 21″.
Peterson talked to the coach and said, "I don't know…" The defensive coach said, "I'm so convinced that you'll love this kid that I'll give up one of my defensive scholarships if I'm wrong…"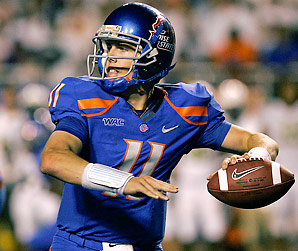 The rest is BSU history. Moore started as a freshman and BSU went on to win many games including bowl games.
It was fun to watch his debut in the NFL yesterday. He made some good plays and he  made a few bad ones, but overall his coaches, the team owner, and the fans were pleased with his results.
And the good news is that he's now the starting quarterback for the Cowboys in their next game against the Buffalo Bills/
Talk about a dream come true!