Last Sunday I got invited to 'church'with some friends.
No, not this kind of church…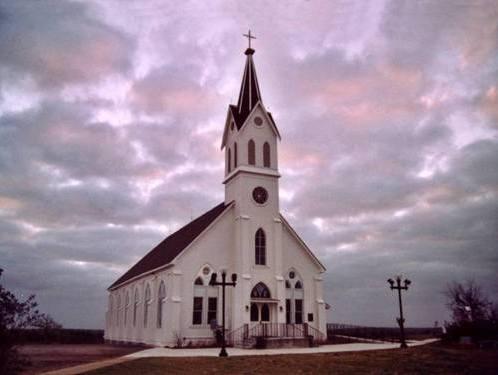 But PICKLEBALL CHURCH! 🙂
One of my pickleball buddies, Gaylan, is the shop manager for an equipment repair shop. The shop is huge and deals mainly with over-sized farm equipment.
Gaylan (on the right in the picture below) is an excellent PB player and aside from the fact that he's an excellent athlete, the reason he's excellent is that he's a student of the game. And he's as addicted to PB as I am.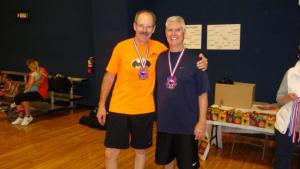 Gaylan sets up for indoor pickleball play each Sunday during the cold winter months.
Because it's each and every Sunday morning, it feels like going to church… 🙂
Gaylan cleans the floor with an industrial floor cleaning machine so that there's nothing to interfere with the ball.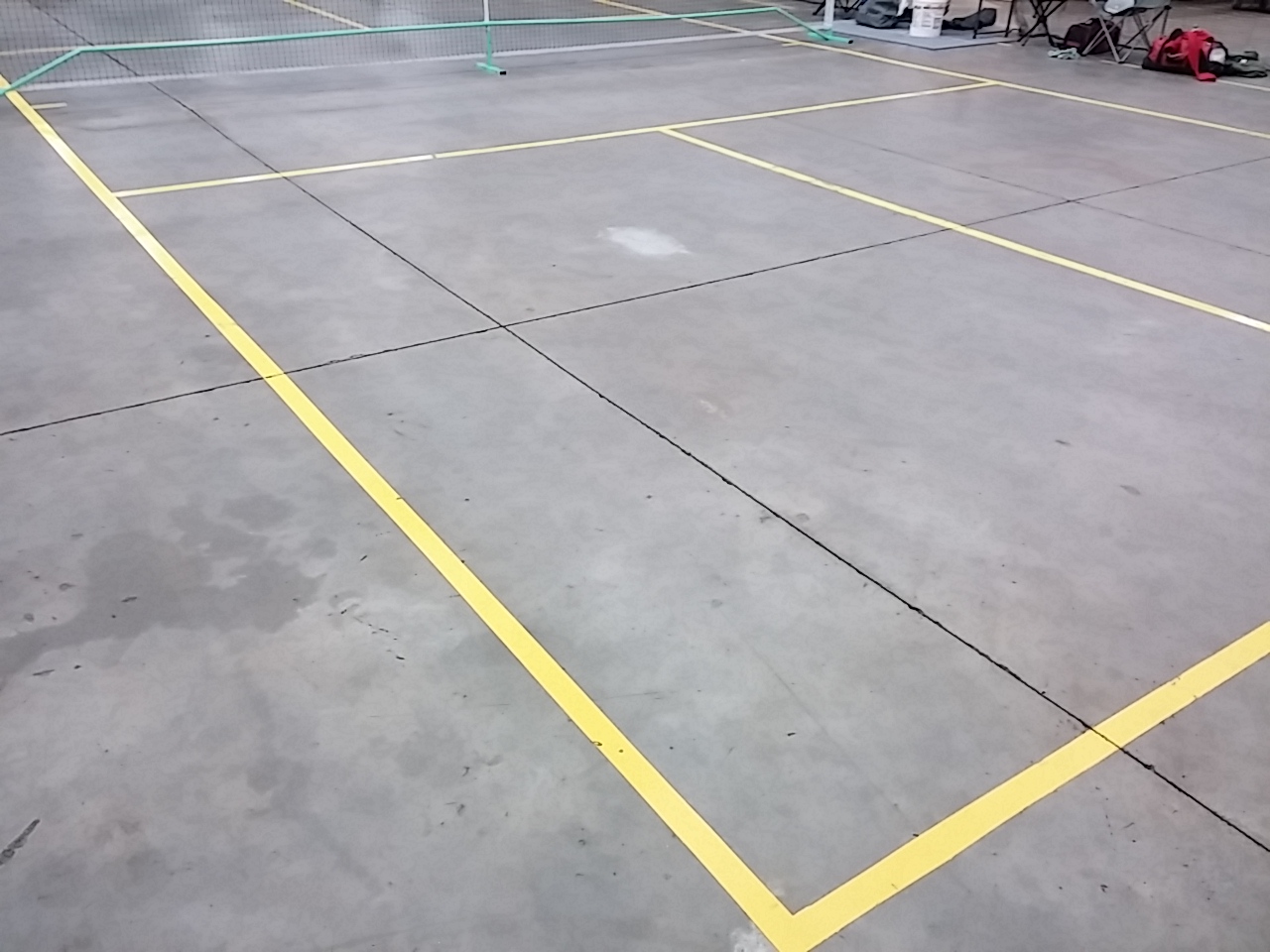 He puts up three nets to stop the ball from travelling far and wide. They are hard to see in this picture, but, trust me, they are there. They are each about 60′ x 50′ and they are hung on cable.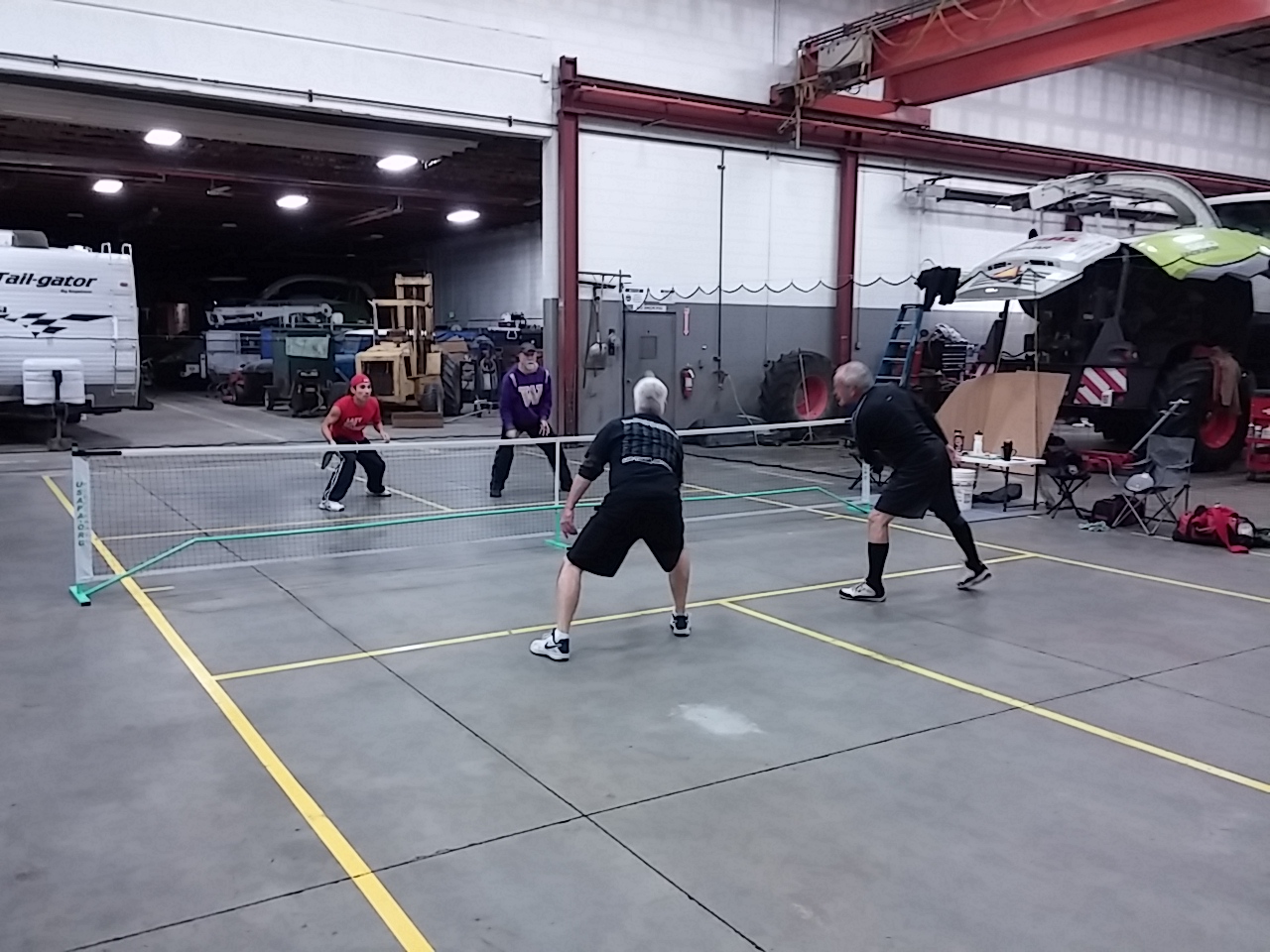 And the cool thing is that he's devised a special winch to retract the cable after church is over.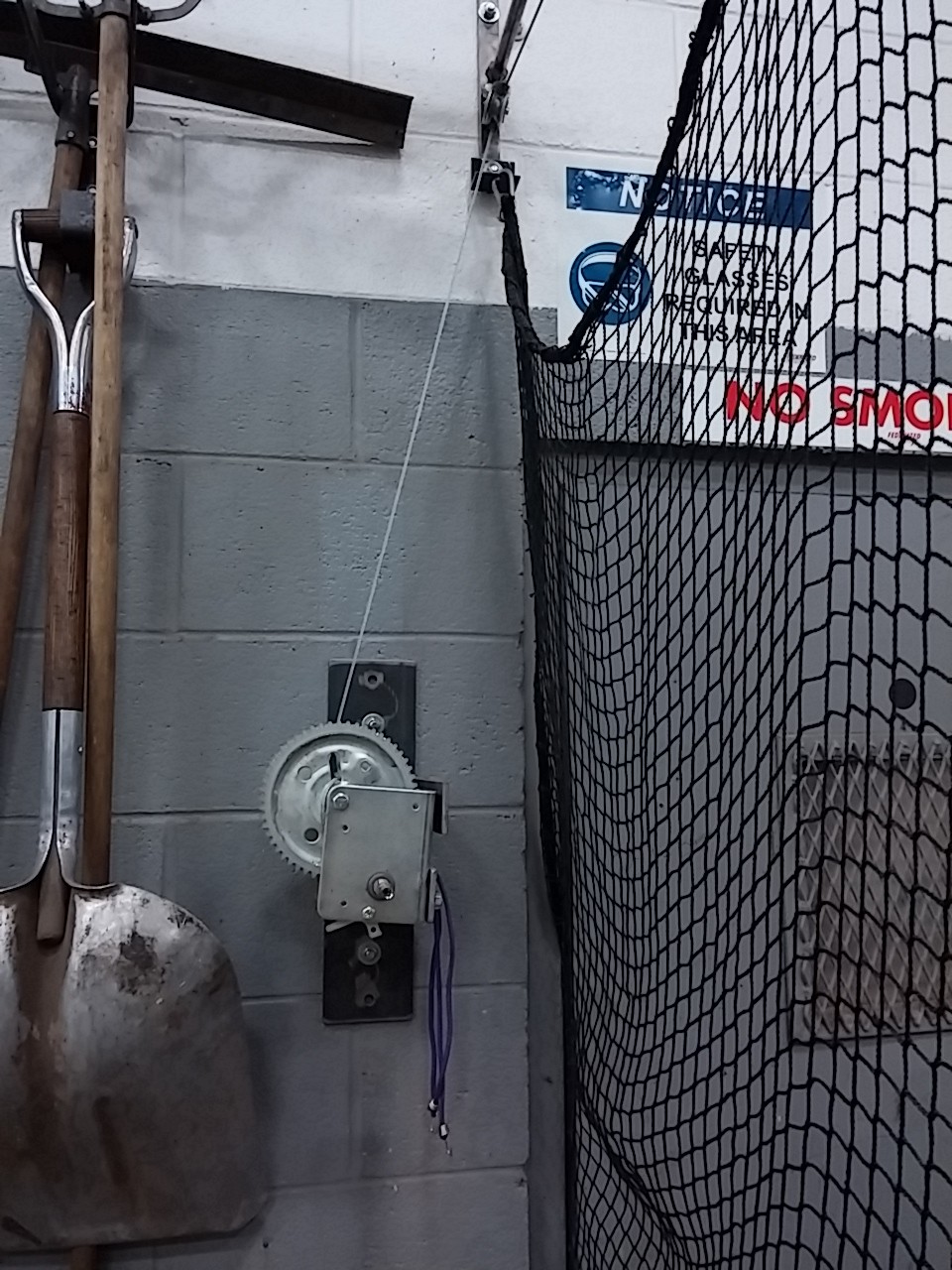 We played for almost four hours, taking turns with each game after game after game.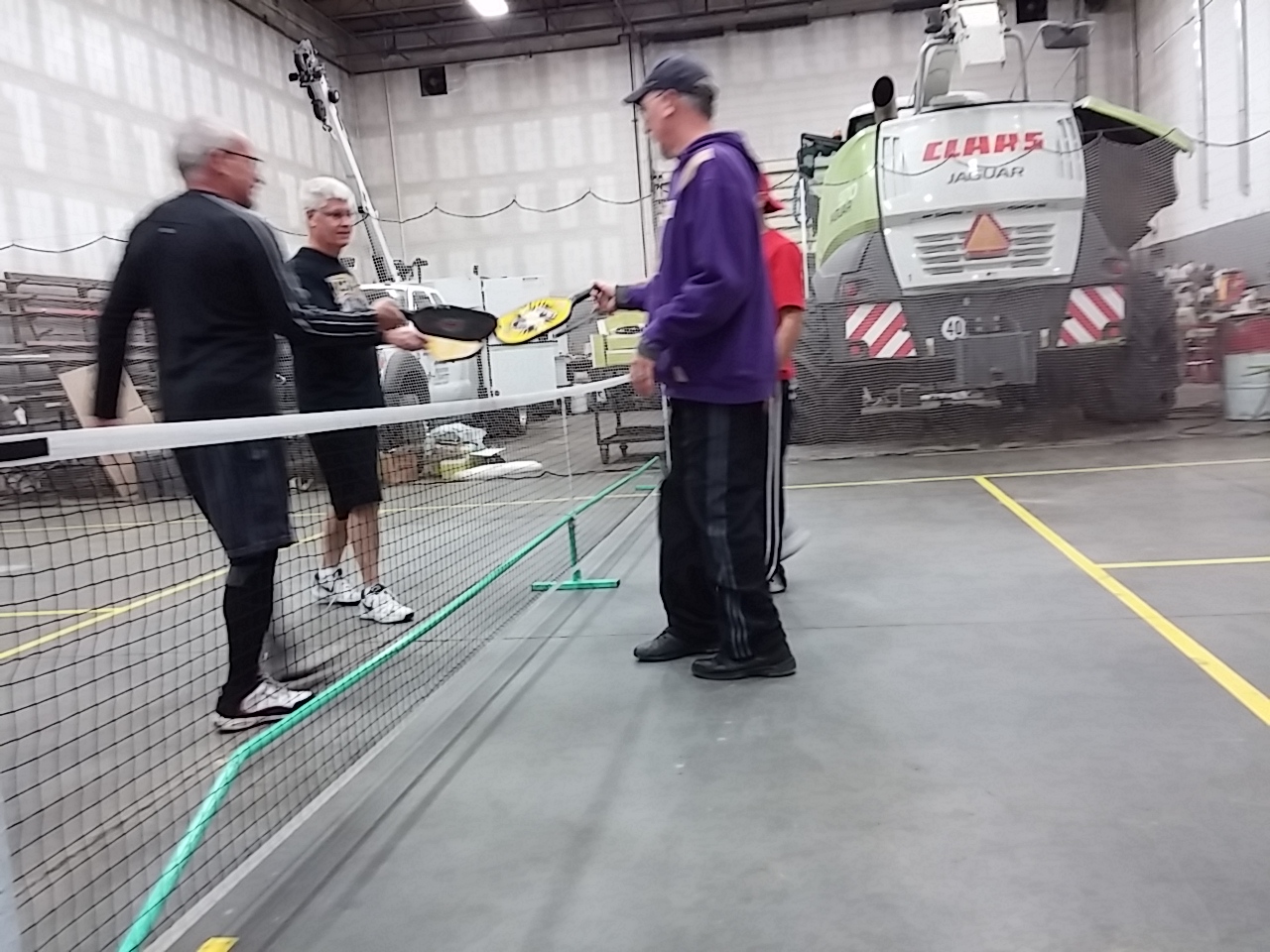 All of the players are very good, so the play was intense and highly skilled.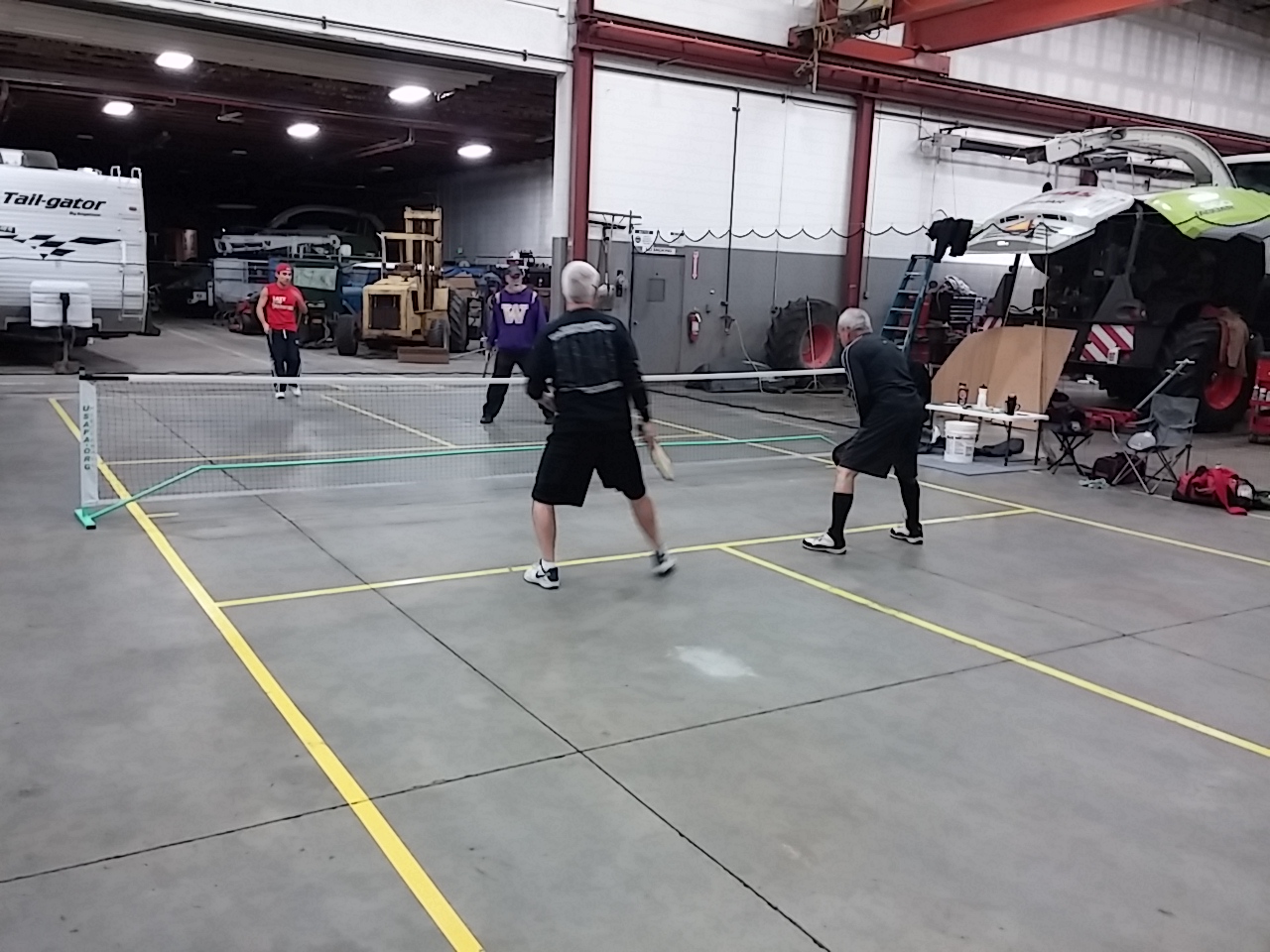 At the risk of being irreverent, it was a great church experience. 🙂