Melissa, Richie, and I participated in the Turkey Day 5K on Thanksgiving morning in downtown Boise.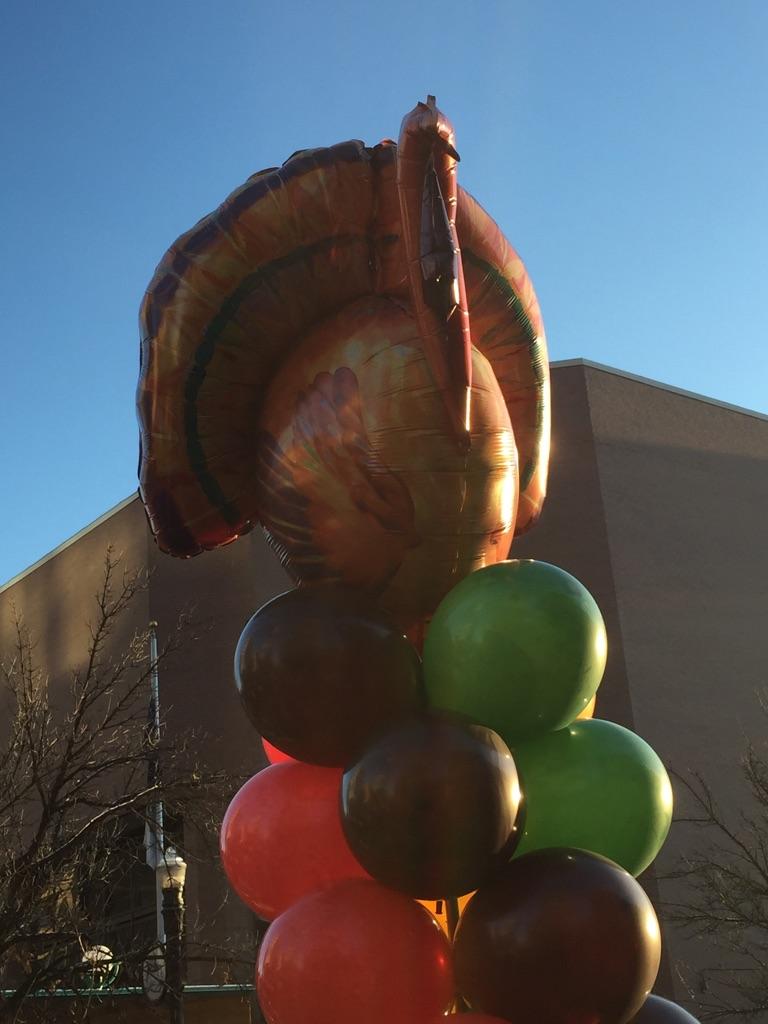 Melissa has done it since it started six years ago. The rest of our family has done it a couple of times.
It's a great community event with other 4000 participants, some strolling like in a parade and some speeding like a a lion's prey…
Lots of people get dressed up in costumes. Check out the piece of pumpkin pie and the turkey.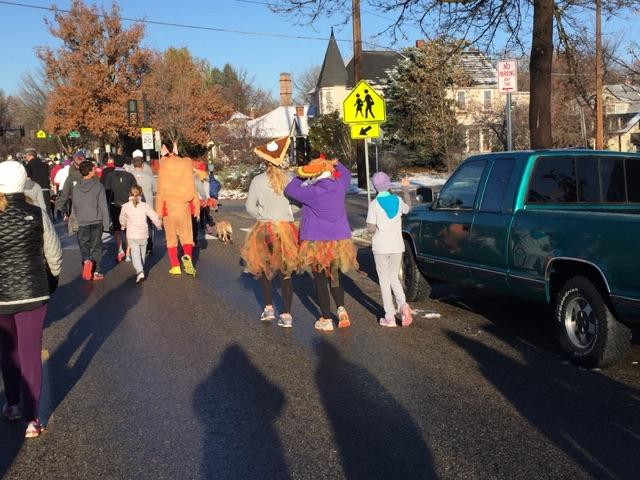 There's always a Boise State Football fan proudly wearing blue and orange wherever he/she can.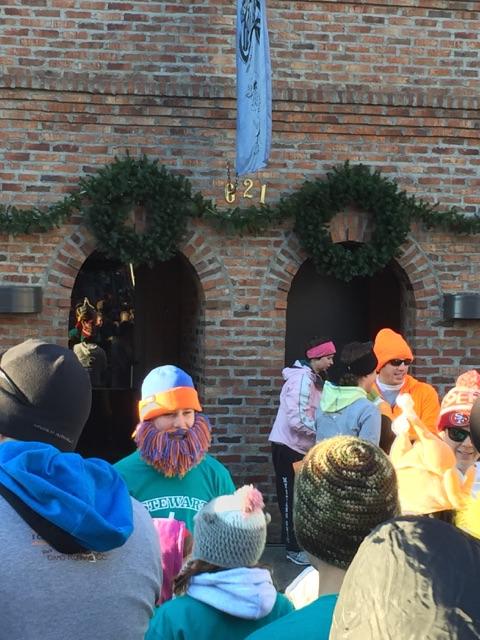 Many families dress in similar head gear so that they can easily find one another at the end of the race.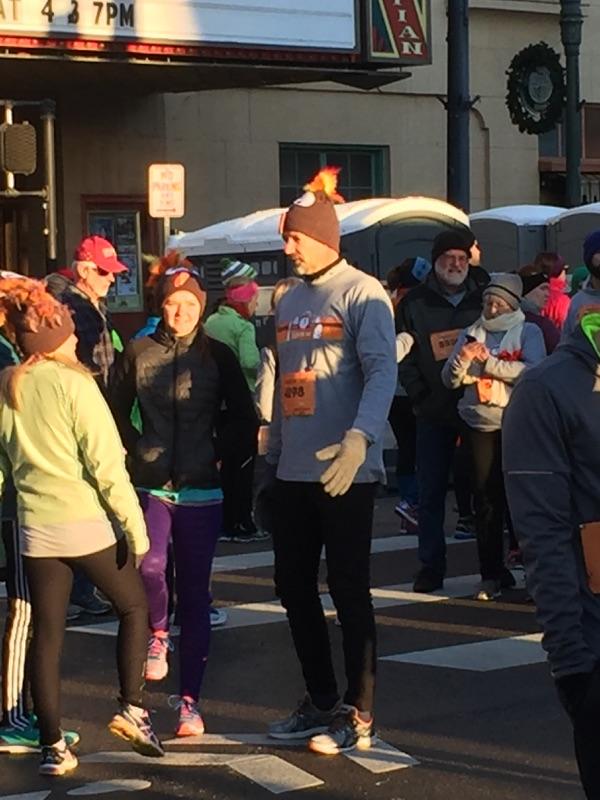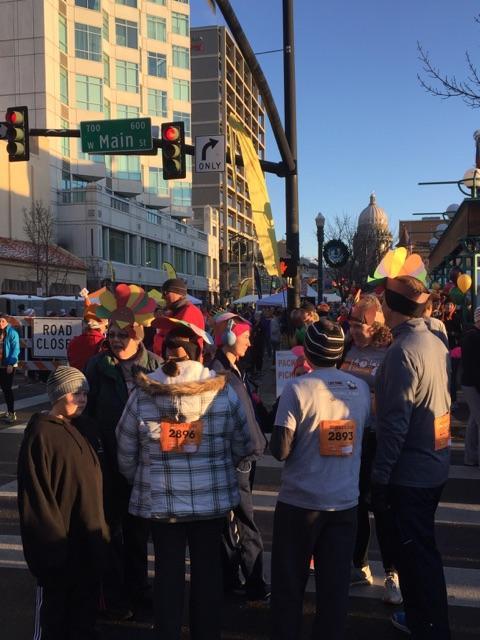 Lots of dogs run the race as well. This dog won the cutest puppy award!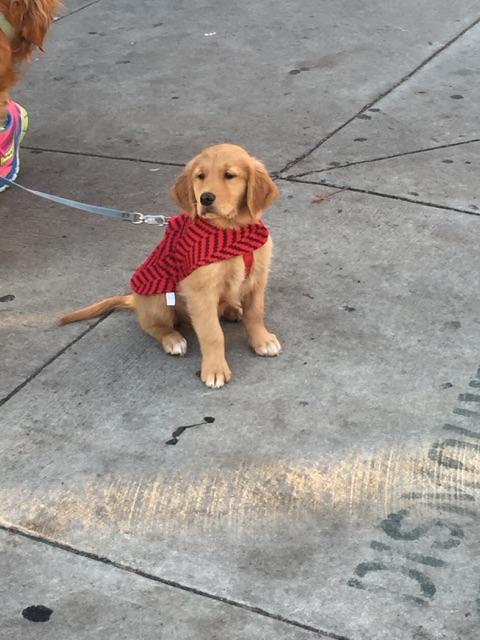 Here we are at the start of the race in the 20 degree chill.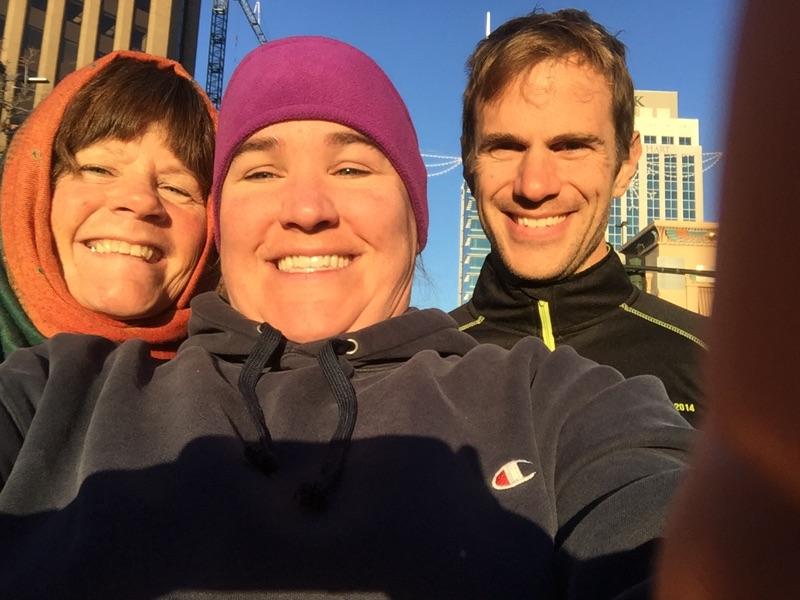 Richie is a gazelle and ran the 3.1 miles in just over 21 minutes.
Melissa and I were very pleased with our under 50 minutes time. We chatted the whole time we quickly strolled, and she took oodles of pictures for this post. 🙂