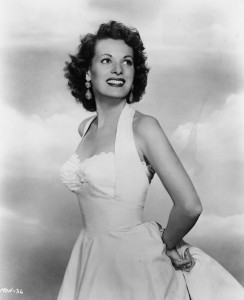 Maureen O'Hara died today.
She was 95 years old, and she was living in Boise with her grandson and his family.
She's always been a favorite actress of mine for so many reasons. Her beauty was nearly overwhelming, her strength matched her feistiness, and her acting skills were phenomenal.
While I've seen lots of her movies, two are my perennial favorites:  The Quiet Man and The Parent Trap.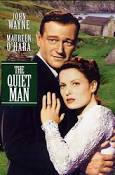 Born in Ireland, she was the natural choice for The Quiet Man, a film about an American who returns to his native Ireland after accidentally killing an opponent in the boxing ring. The movie is delightfully fun, and it was filmed in County Cong, Ireland.
Carol, Richie, and I bicycled through Cong and even saw the thatched house used in the movie.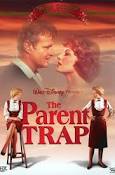 The Parent Trap was also delightfully fun, and is special to me because it's about identical twins reunited after their parents separated.
I still remember seeing The Parent Trap with a group of elementary school friends at the theater. It was years after it debuted, but it was the first movie Carol and I got to go to alone without our parents.
Here are two of my favorite quotes about Maureen O'Hara:
John Wayne: I've had many friends, and I prefer the company of men. Except for Maureen O'Hara.
Clint Eastwood: I guess everybody was in love with Maureen O'Hara.
And here are some of my favorite photos from our trip to Cong, Ireland…