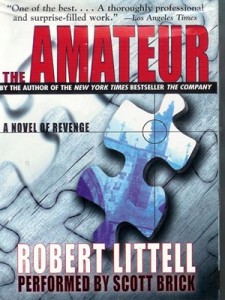 I'm in the middle of listening to a Robert Littell book called The Amateur.
His books almost always deal with the CIA, and he's most famous for The Company, an excellent book about the birth and history of the CIA.
The Amateur involves a cryptographer, Heller, who avenges is fiance's death by terrorists by hunting them down in Czechoslovakia.
Elizabeth, an operative he meets there, is entranced with all things American, including American idioms.  Hearing and laughing to Elizabeth's mangling of these idioms makes me realize how difficult it would be to understand idioms in a non-native tongue.
For example, Elizabeth says, "It's like finding a thread in a haystack."
Heller says, "You mean needle."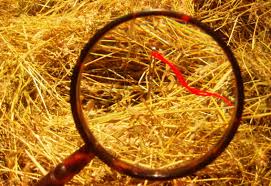 "What?", Elizabeth asks, confused.
"The saying is 'a needle in a haystack'," says Heller.
Elizabeth retorts, "What difference does it make? Both are incredibly hard to find in a haystack…"
Elizabeth's idiom trouble and her logic reminds me of the Ziva David character on the CBS show NCIS. Her distortion of idioms was delightful! I have so missed Zima since her character left the show…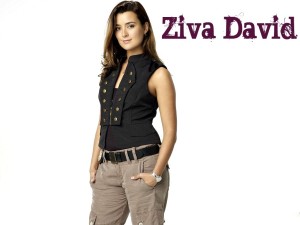 Here are a few Zima idiom distortions…
Ziva: We hit a shamu.
Susan: Did she mean a snafu?
Ziva: Bah hum-bog.
Tony: What?
Ziva: We have come to sit on the baby.
PS For those of you who are NCIS and/or Ziva fans: There are rumors (again) that she's coming back . Here's hoping…