Carol and I created a new product, and we received some great news yesterday!
A bit of background…
The product holds between one and five pickleball balls or tennis balls in a lightweight belt while you're playing.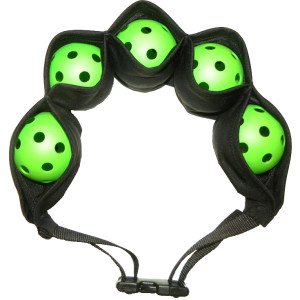 It was born out of frustration because it's annoying to have to go gathering errant balls while playing.
Our product lets you keep playing longer because you have more balls ready to go…
So we decided to call the product, "I'VE GOT BALLS!"
And we are sewing it in three colors: orange, lime green, and black.
It took a while to get the design down and we had lots of help from other players who critiqued our initial trial belts.
Back to the present…
Last week, Carol sent a sample to an online pickleball company, and last night she received an email from them saying…

They ordered 30 for their initial order! Woohoo!!!!!!
I'm off to start sewing…