Carol posted this a little over a year ago on Facebook…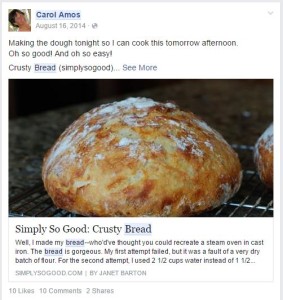 And I'm such a fan of fresh baked bread that I've wanted to try it ever since.
But I couldn't do it while living in Homer because we didn't have a regular over. And we've been crazy busy with 'life' and moving in over the last few months.
Finally, I ordered the special Dutch Oven that Carol recommended for the bread earlier this week.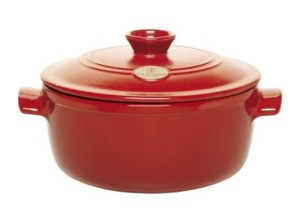 It came yesterday, so I searched for Carol's recipe and tried the bread.
Here's the link to the recipe: Simply So Good | Crusty Bread.
Words fail me…
I can't even begin to describe how good this bread is. And how easy it is to make. I didn't even stop to take pictures after I pulled it out of the oven. We just cut in and ate some…
Felt like I'd died and gone to bread-eating heaven. Amazing!
The great thing about this recipe and method is that bakers can add lots of different ingredients and the bread still turns out. I can't wait to add some whole grains and dried cranberries or rosemary and roasted garlic. Yummy!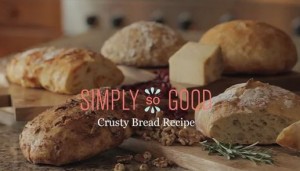 My house smelled so good that I keep going outside every so often so that I can come back in and smell the bread anew. 🙂
Here's wonderful video from the Simply So Good site showing how to make the bread. Enjoy…
PS THANKS, CAROL! And Rich thanks you, too!