Meridian, Idaho
Rich and I went to the Boise City Market yesterday morning with Melissa.
It was grand…
We got to see the University of Idaho famous mascot–The Vandal.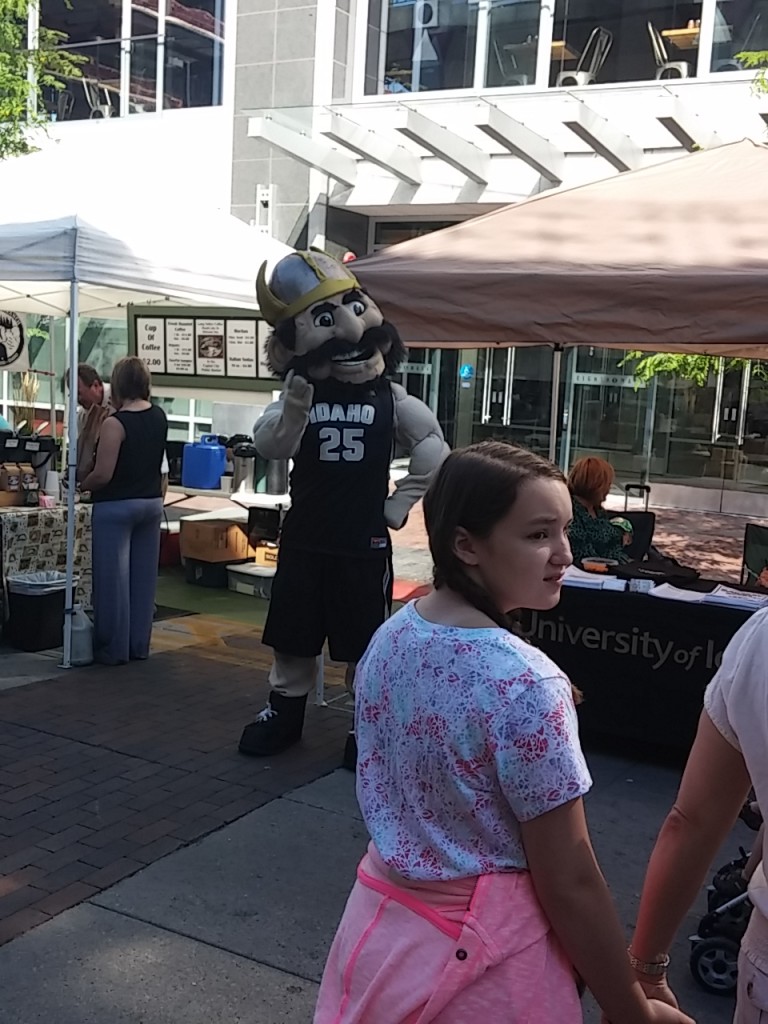 And some full-sized Rainer beer cans that were strolling along…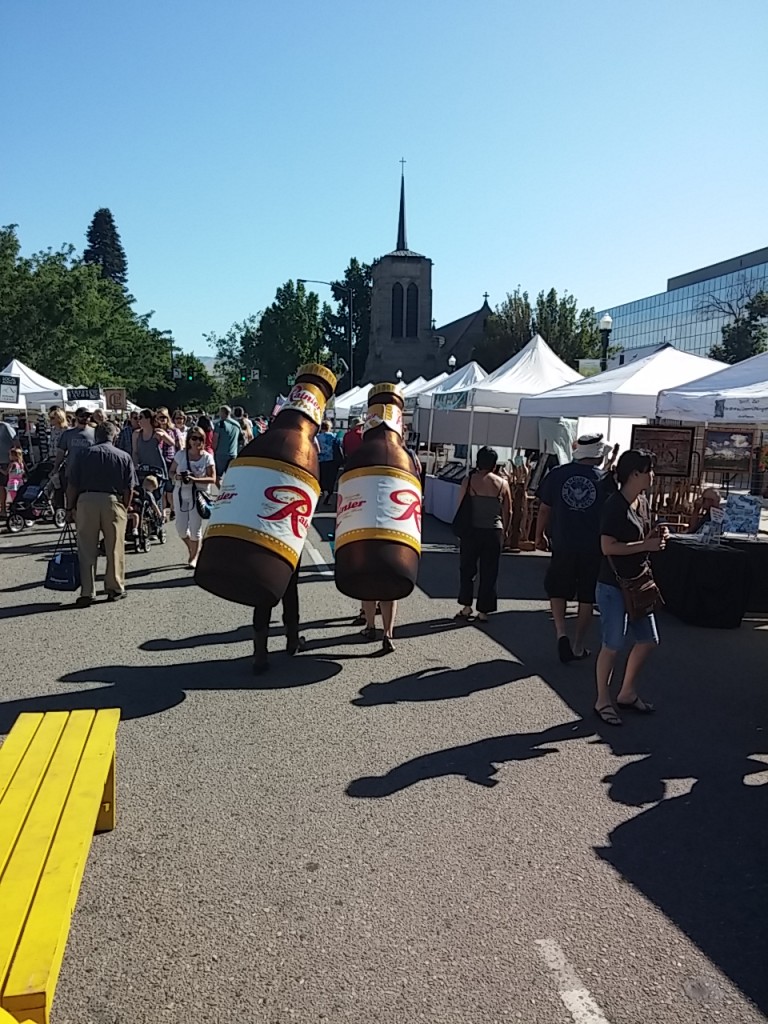 We're still not quite sure why they were out for a stroll,  let alone of they could see it off their costumes.  They had  a guide with them at all times.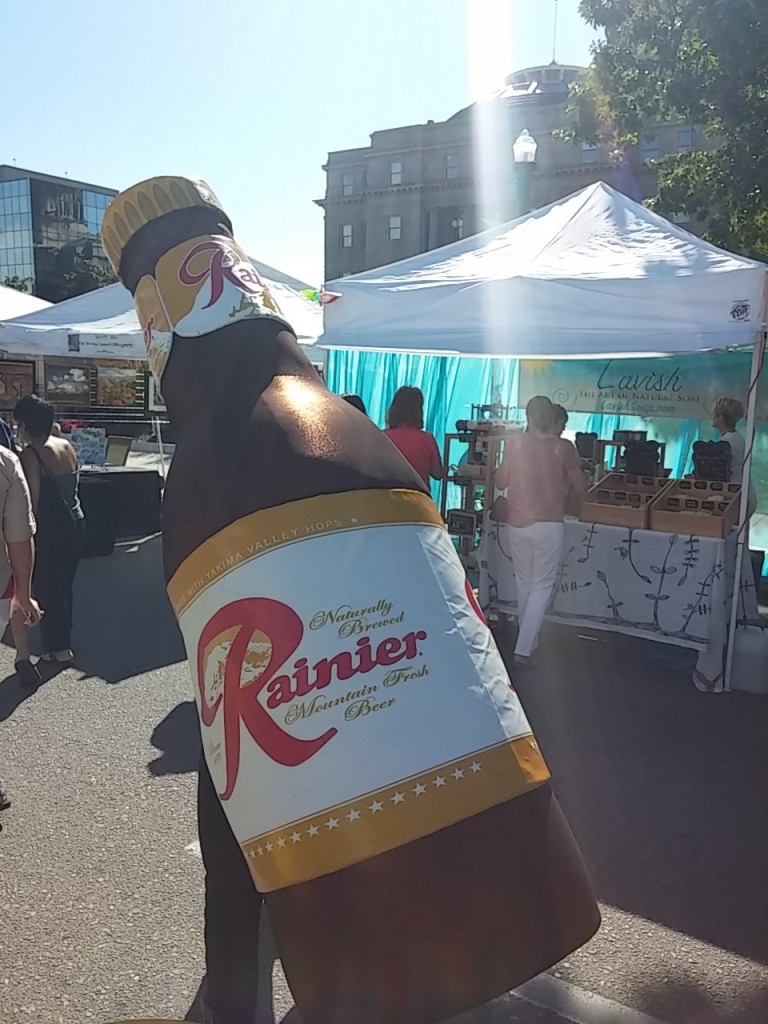 Some beautiful plants including a cornucopia of succulents.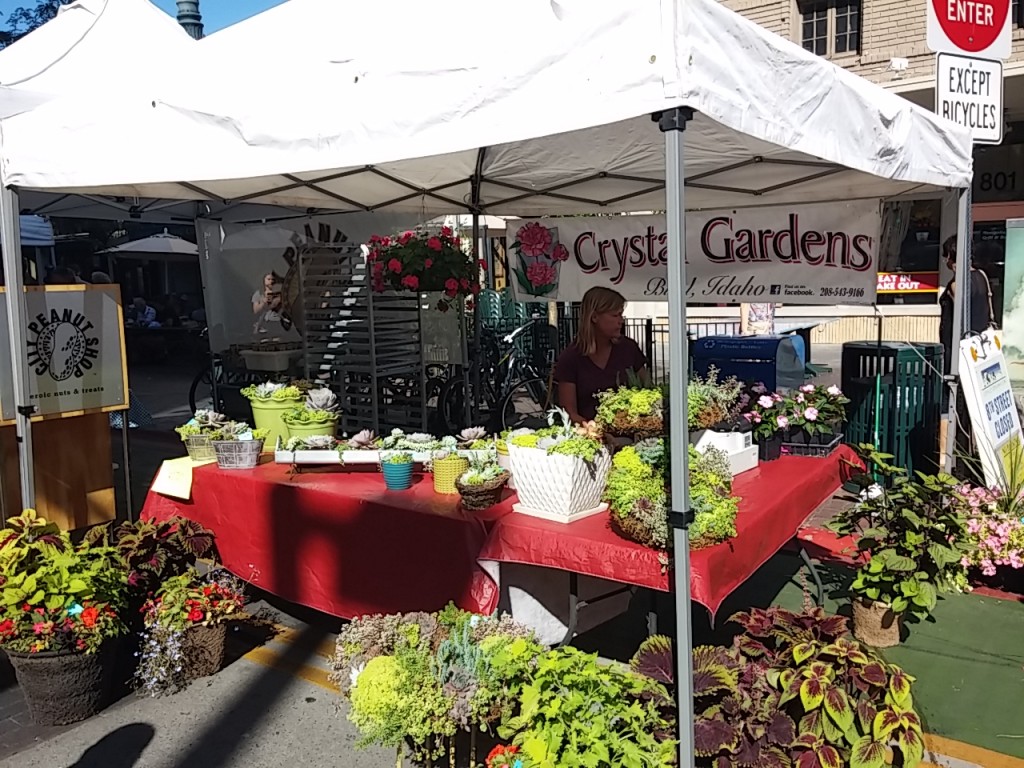 A man making balloon sculptures. He was hoping for a very busy day; he had at least three hundred balloons tucked into his supplies belt.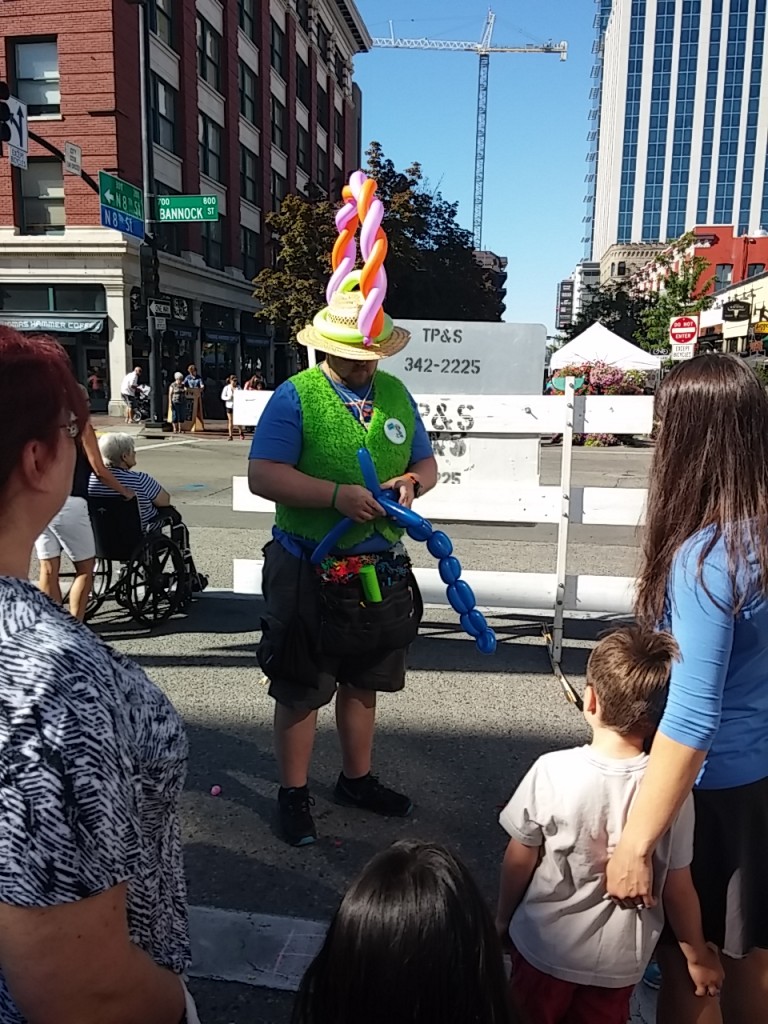 Jack Thompson makes some amazing pieces out of wood. I took some pictures so maybe Rich can make me some once he gets his shop built.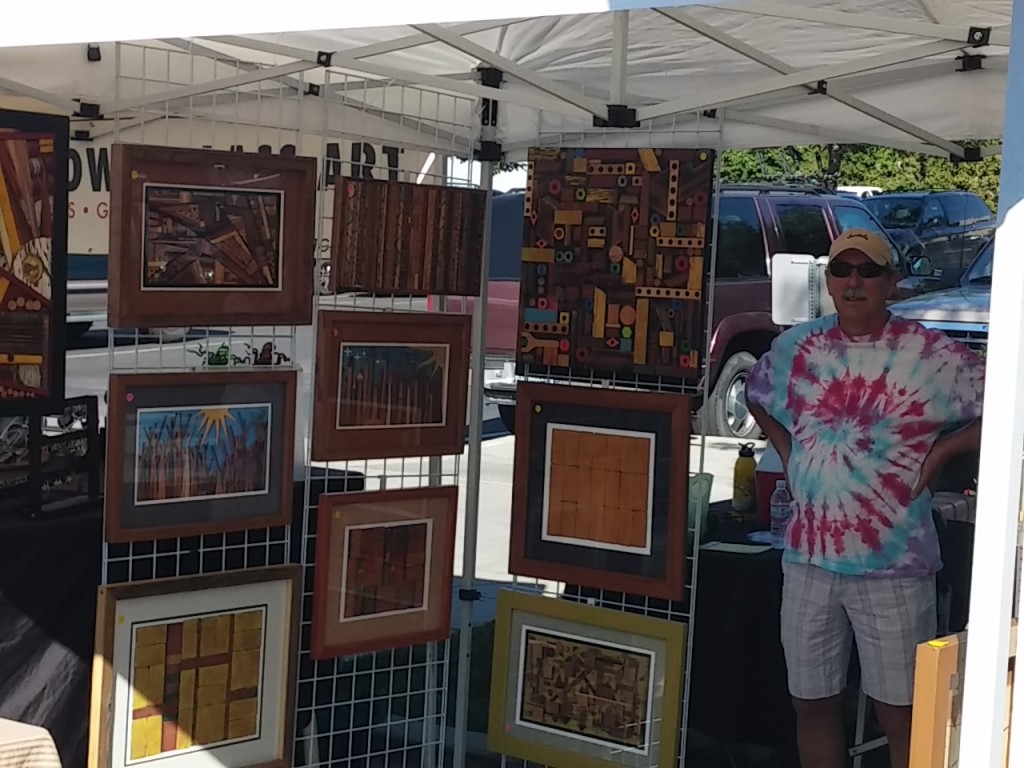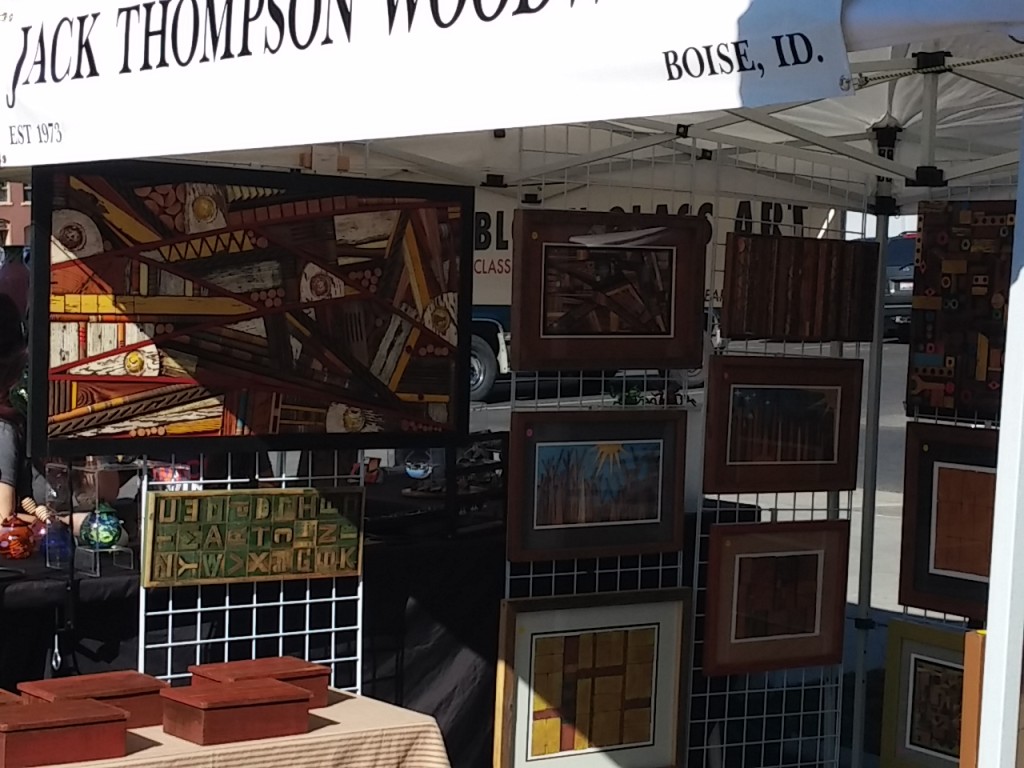 This photography looked almost too real to be real. 🙂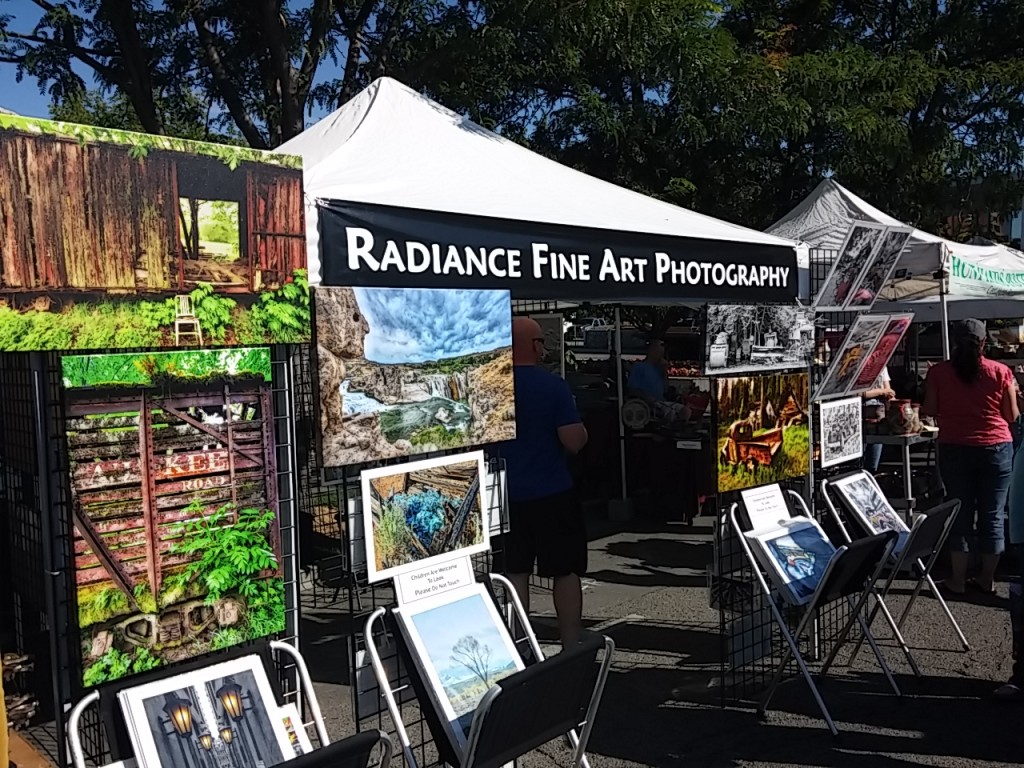 I bought one of these wire, bead and glass objects and talked with the artist for a bit. She's from Idaho City.
She's lived there almost 40 years and is not quite considered a "local" yet. (You have to visit Idaho City to understand how true this statement is… 🙂 )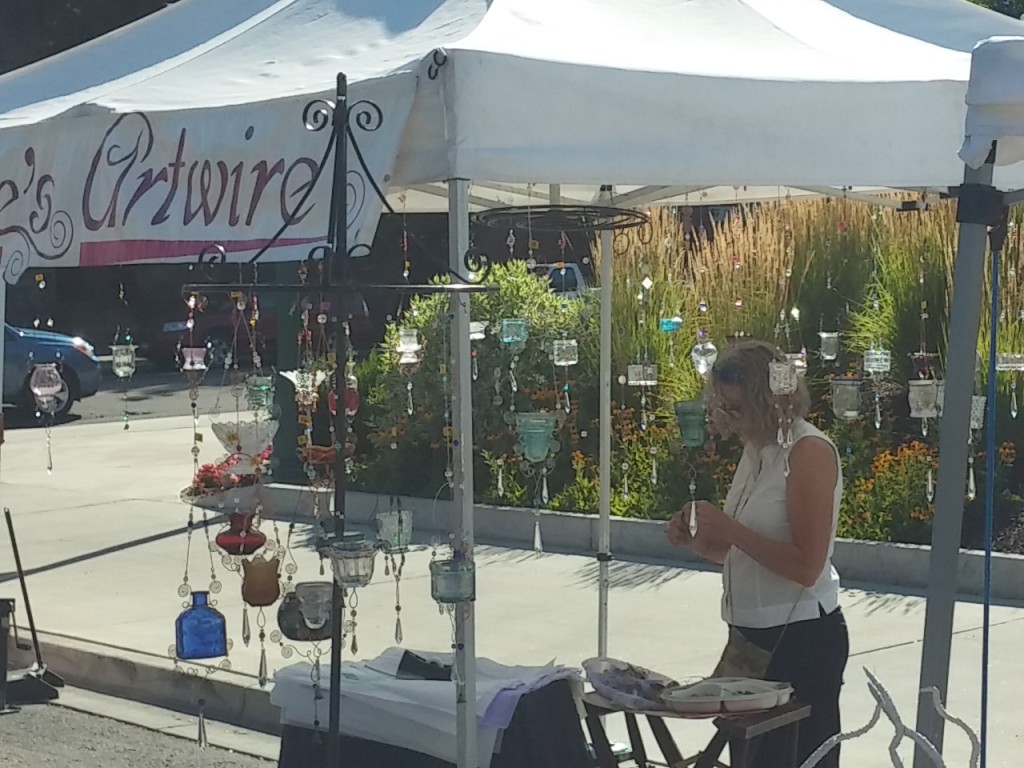 It was a fine market,  and we had a great time.