Meridian, Idaho
The advertising campaign "Always #Likeagirl: Turning an Insight Into a Confidence Moment." recently won the Public Relations Grand Prix prize at the Cannes Lions International Festival of Creativity.
Watching this really struck me. Too often I'm quiet when my pickleball male partners criticize another male with a comment about 'playing like a girl' and the comment is intended to be the ultimate insult to another male.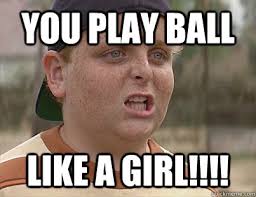 I won't be quiet any longer…
From now on I'm going to say, "Well, ain't that a compliment! I know some AMAZING female players!"
And I'll say it to both the male making the comment and the male recipient of the 'compliment'.
Thanks to my sister Carol for posting this on Facebook yesterday. 🙂 Watching it helped me find my voice…