Meridian, Idaho
We live about two blocks west of the Boise city limits and a couple of blocks south of the Eagle city limits. So we are literally minutes from what all three cities (Boise, Eagle, and Meridian) offer.
One of the best things about the Treasure Valley is the Greenbelt. It runs for miles along the Boise River.
This morning Sophie and I took a stroll along the Greenbelt in Eagle. It was a beautiful morning and the walk was so very nice. We started out in a park…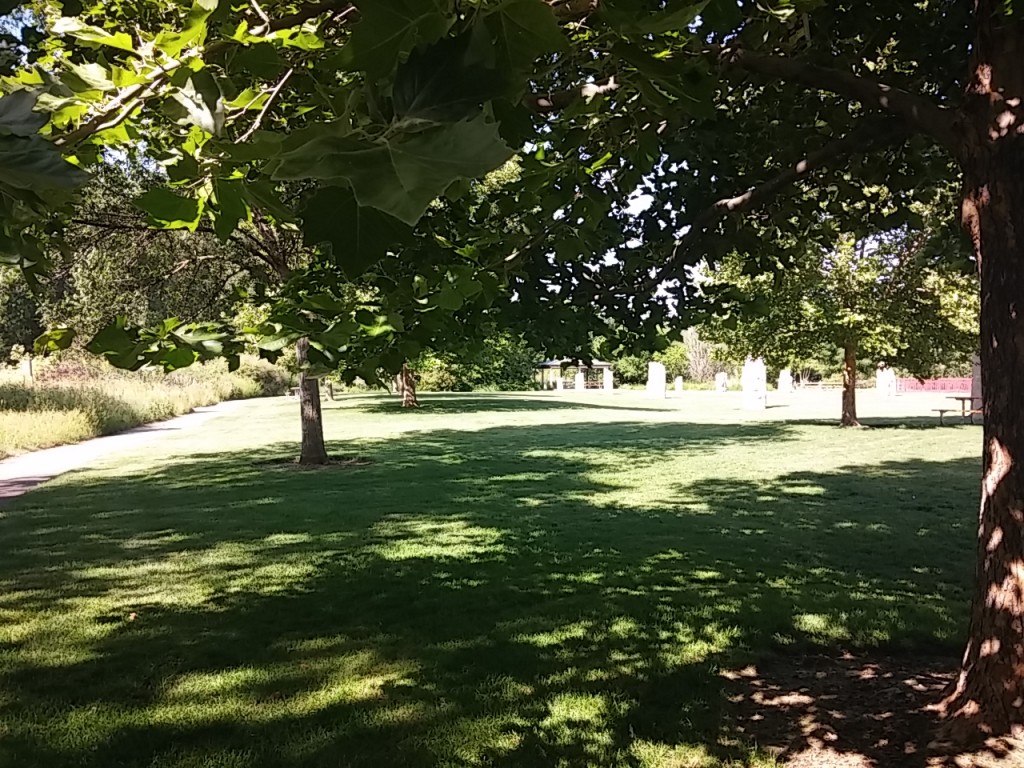 And ended up on the Boise River…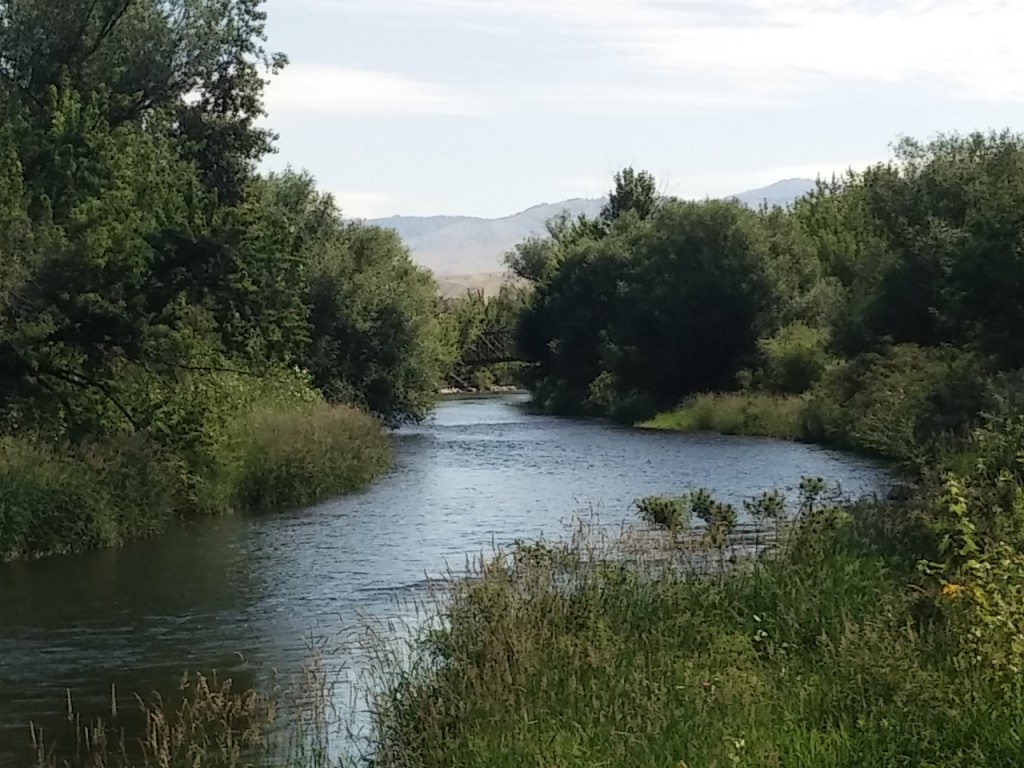 There were lots of people out. Some on bikes, some with their children, some with their dogs.
Part of the walk was along wetlands that are lush with greenery…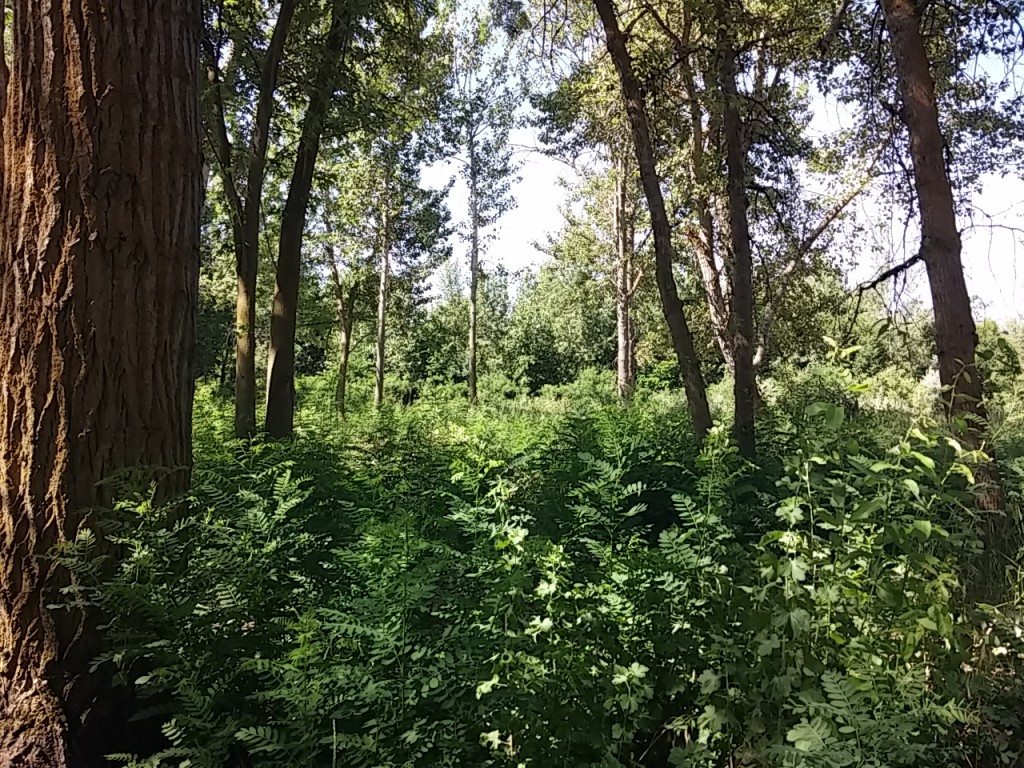 We saw some fish sunning themselves…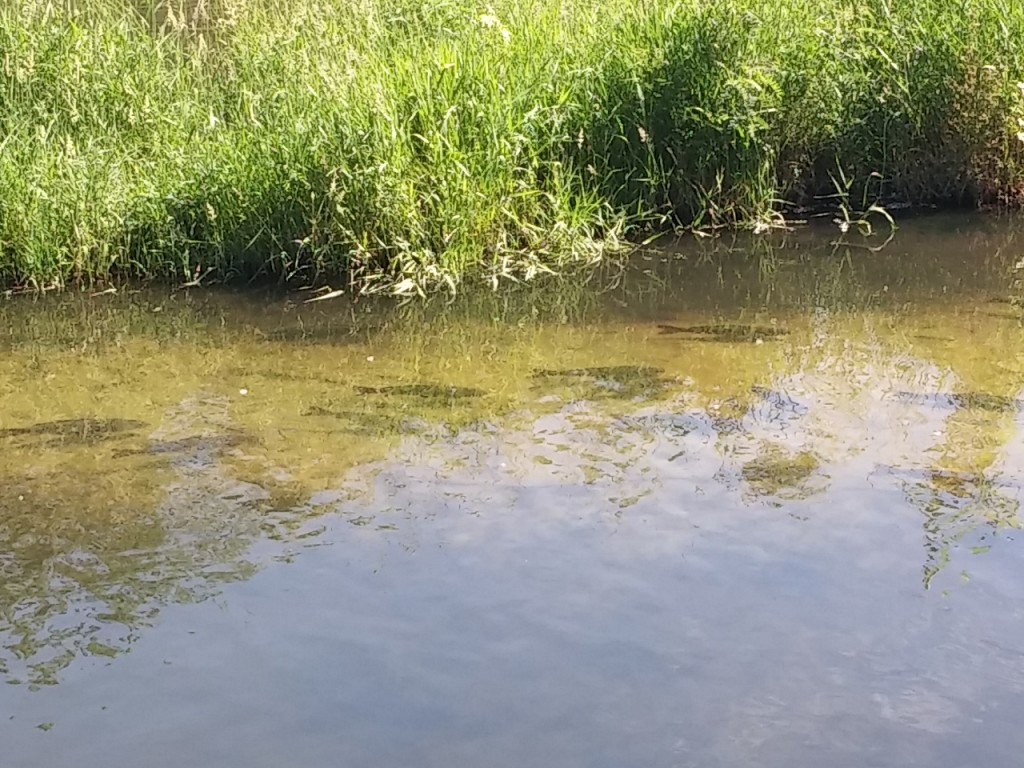 I was all excited thinking they were trout, but then a man walked by me staring at them and said one word to set me straight, "Carp." 🙂
One of the houses along the river has the most beautiful cascading petunias I have ever seen…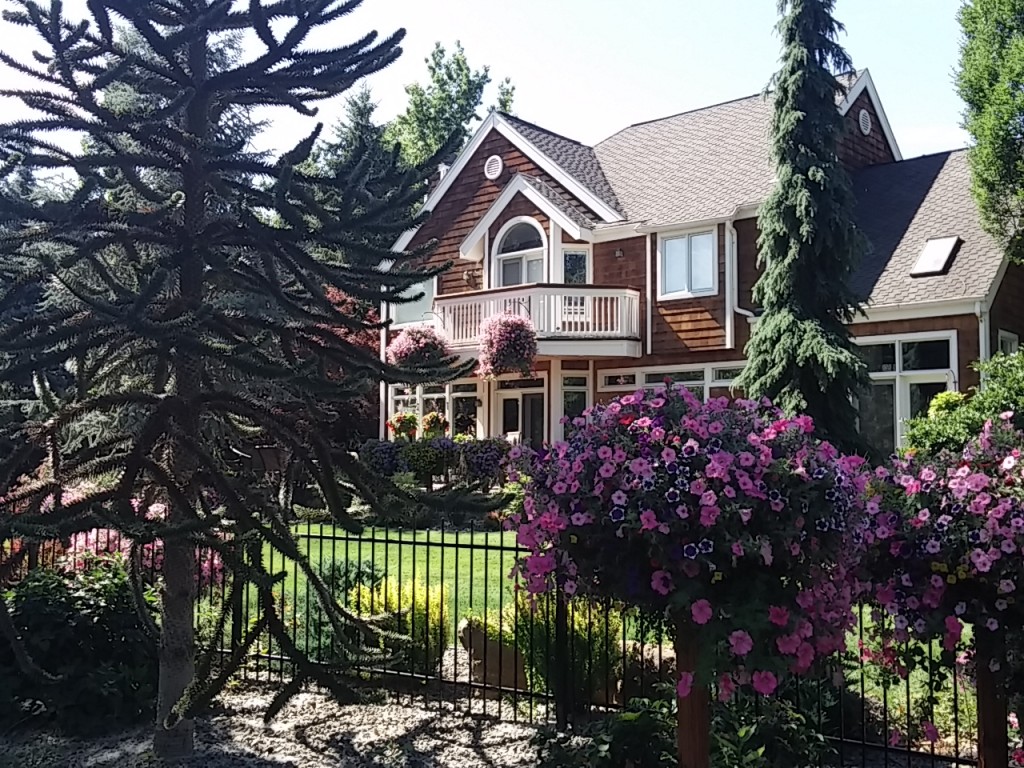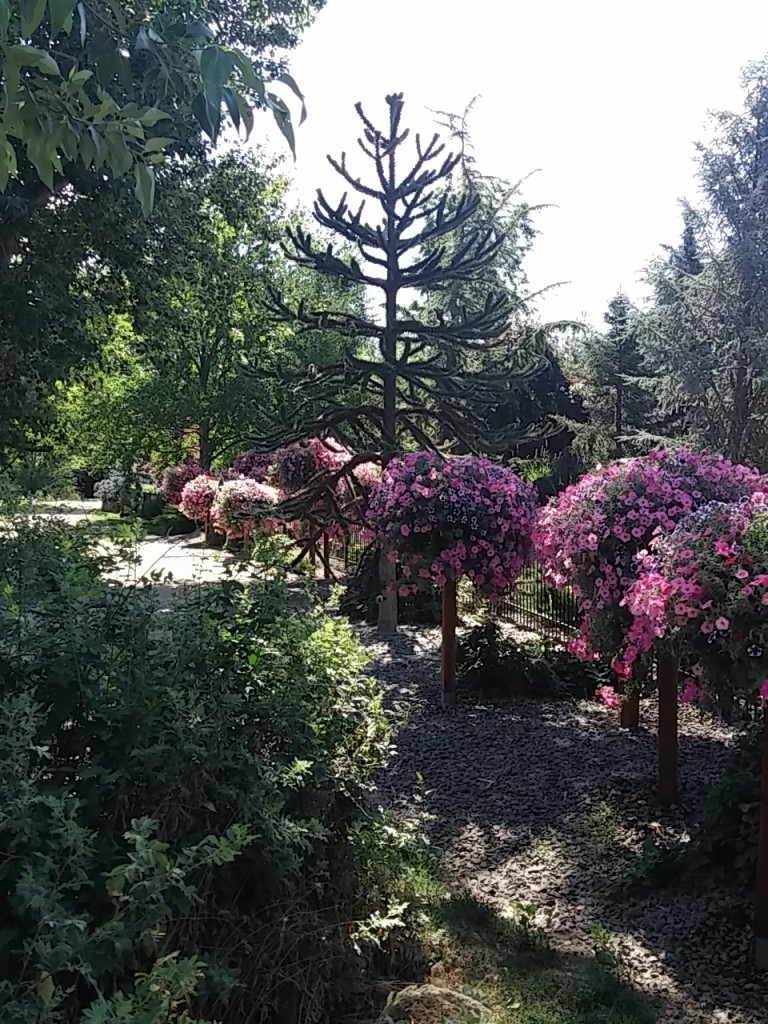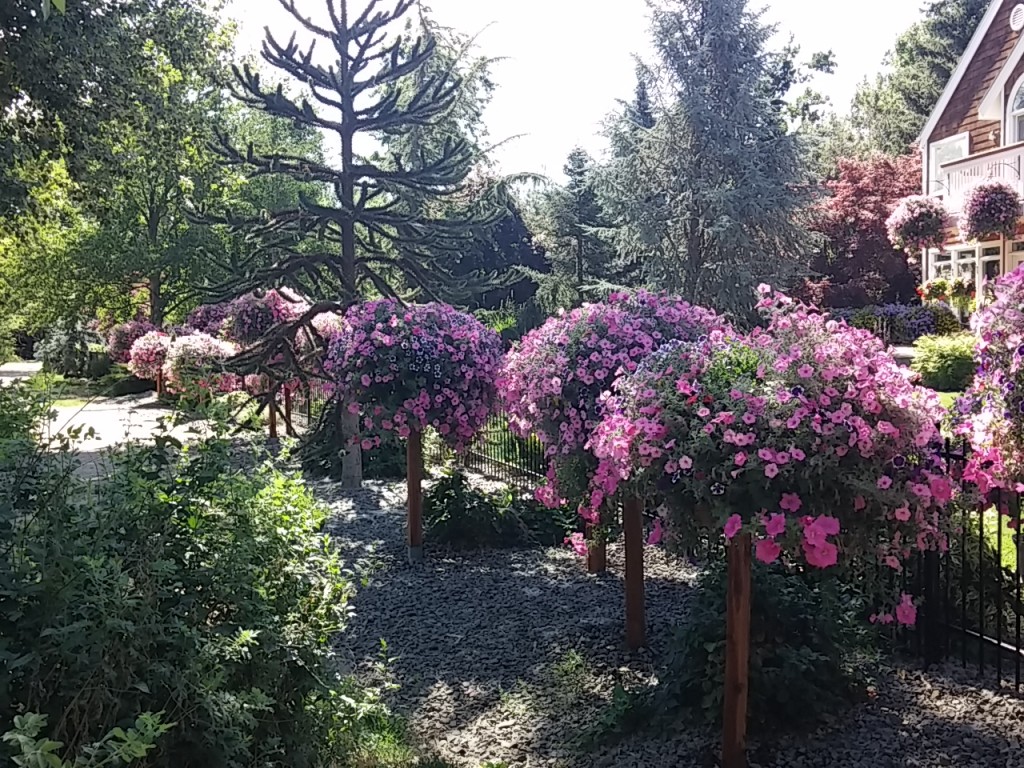 I'm a sucker for bridges and can't pass them up without taking a picture or two…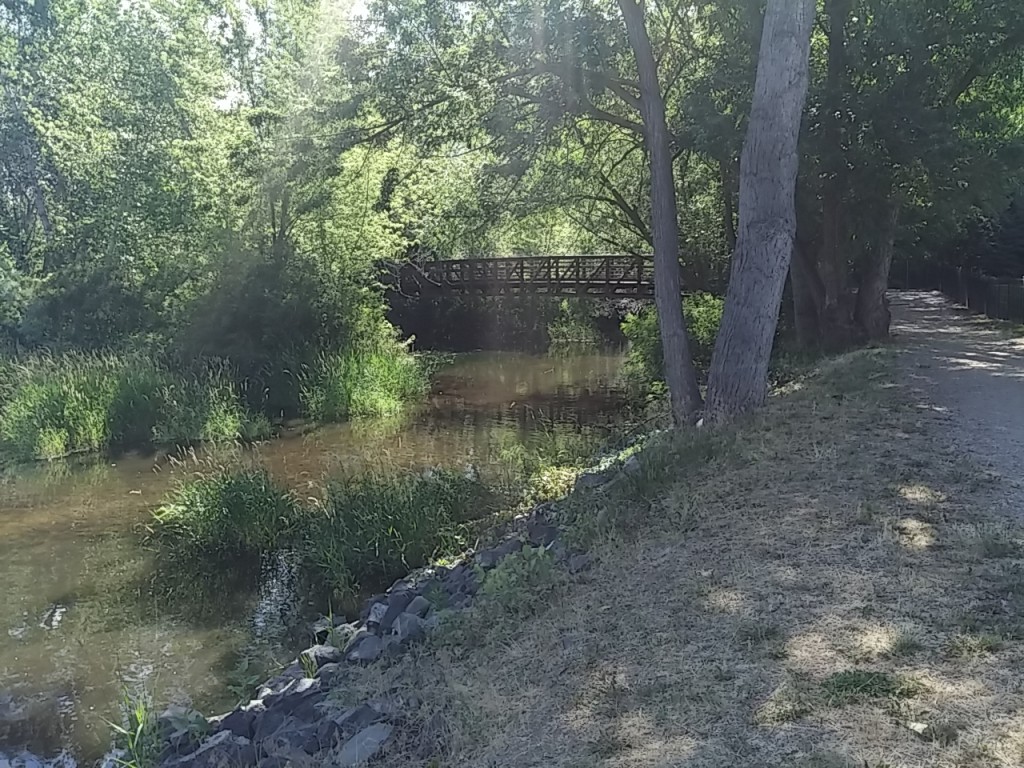 Much of the walk is shaded, perfect for a hot sunny day…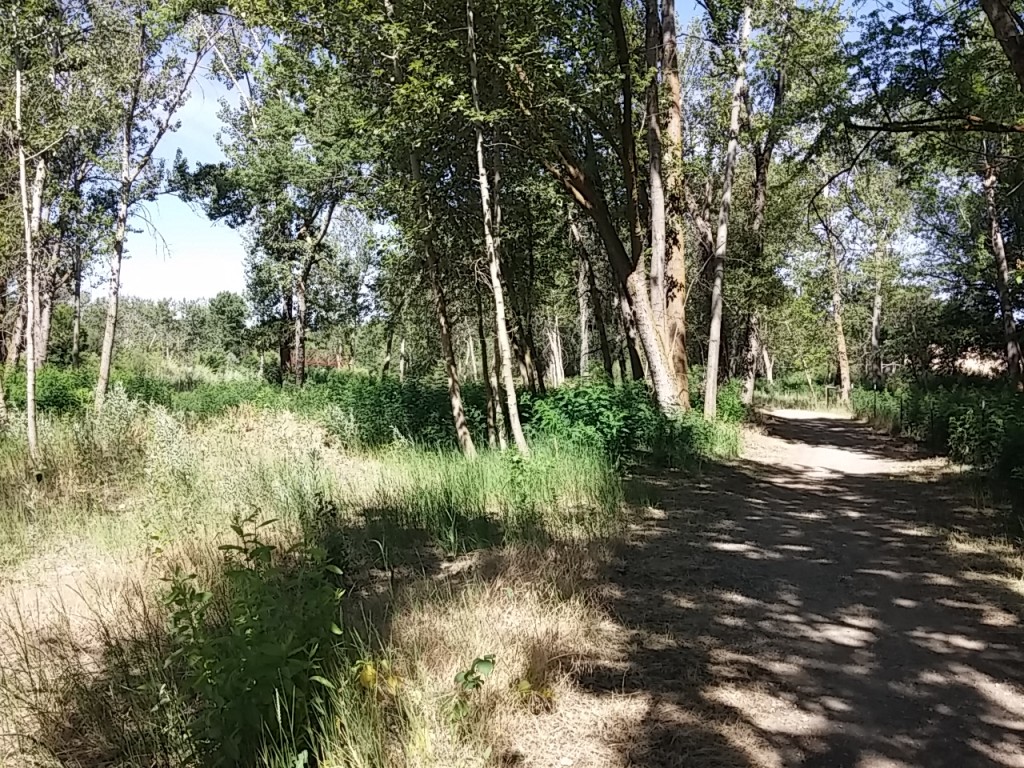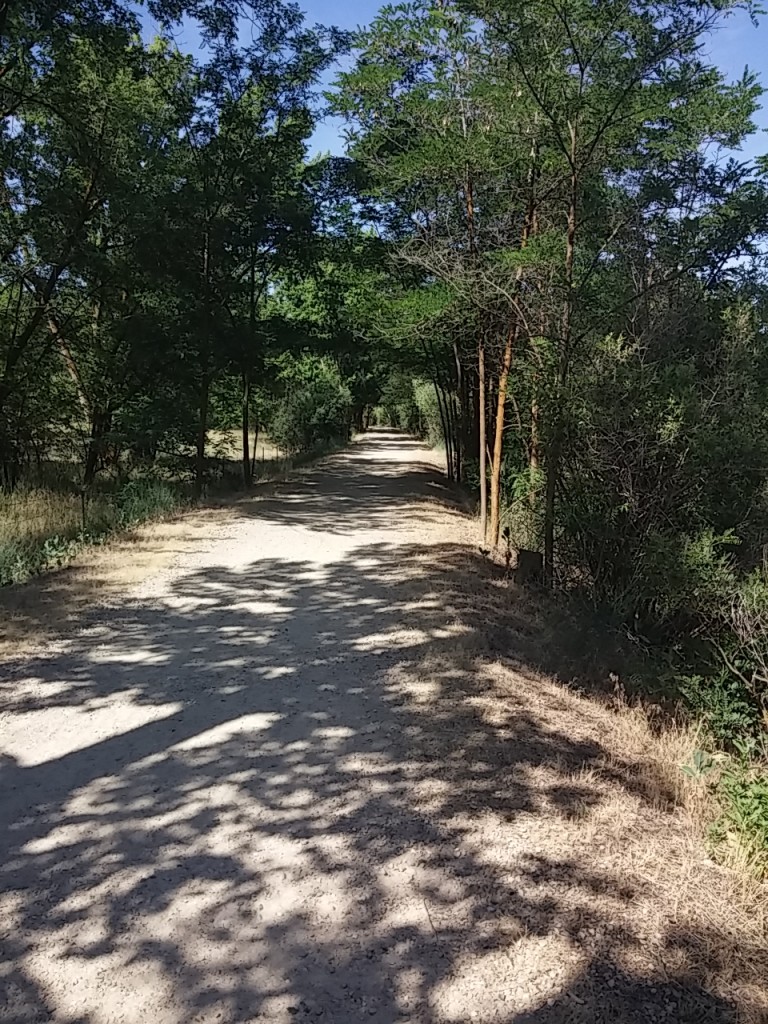 I think I had a better time than Sophie. She was a bit miffed that I didn't let her swim in the river…