Meridian, Idaho
Tami, a wonderful friend (and fantastic pickleball player), told me about a 'diet' that she created and I thought I'd share it with you.
It's working for Tami. She's lost nine pounds since the first of June. And she's eating whatever she wants but follows a few simple rules.
She calls it her 20 in 20 diet.
The four diet rules are so simple that even I could follow it.
Here they are:
Eat for no more than 20 minutes at each meal.
Eat no more than one bite per minute.
Focus on eating healthier foods first.
Place your dessert on your plate if you're going to include it in your meal.
That's it. It's that simple.
It's not really a 'diet' per se, but following the rules is changing Tami's behavior of eating fast. So this is more of a new pattern for her that will help her become healthier (and thinner). 🙂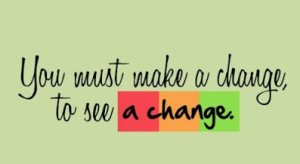 For example, the other night she had salad and a corn dog. She focused on the salad, and only ate two bites of the corn dog.
She still got her corn dog taste to satisfy that craving while she filled herself up more with the healthier salad.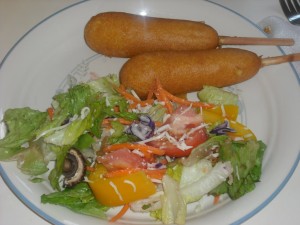 She found an app for her phone that counts down minutes by showing each second. She places it where she can see it and references it to know when it's time for her next bite.
Tami even follows her plan when she goes to restaurants. She only ate a couple of bites of her apple pie while dining out, and it took her two more meals to finish that apple pie. 🙂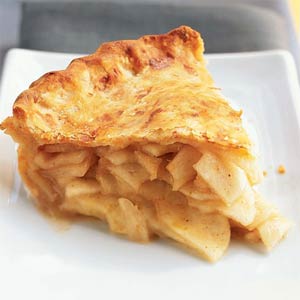 I haven't decided if I'm going to try it yet or not, but I will be slowing down while I eat so that I overeat less.