I came across this on-line yesterday and found it inspirational enough to share with y'all. Hope it resonates with you as much as it does with me.
It's a list of Melinda Gates' "Golden Rules" for life which first appeared in the  Winter 2014 issue of PORTER magazine.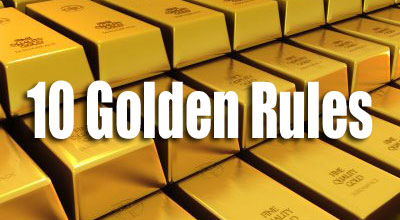 I love the simplicity of the rules, the encouragement to connect with myself and with others, and the reasons behind the truth and importance of each of the rules.
1. Trust yourself. This is the most important thing. Everybody has an inner truth and if you learn how to listen to it, you'll be happier in everything you do.

2. Make time for quiet self-reflection. There are distractions everywhere, and you need to connect with nature and quiets truths to live a meaningful, balanced life.

3. Cultivate great friends and keep them close. Tell them what you're learning and what you're excited about, and they'll do the same for you.

4. Be a lifelong learner. You'll be amazed at what you don't know and what the world holds in store.

5. Broaden your world view. I didn't know anything about half of the world until I was in my early thirties. I've spent the last 20 years filling in that gap and its one of the most rewarding things I've ever done.

6. Connect deeply with others. Our humanity is the one thing we all have in common.

7. Get a good night's sleep! I'm talking about eight hours. And while you're at it, exercise. Your mind and body need it.

8. Laugh aloud as often as possible. Laugh with others. Laugh at yourself. However you laugh, do it with abandon.

9. Teach your children your values – don't just teach them how to tie their shoes and do multiplication tables. Teach them how to think about the important things in life.

10. Read books with your friends and family and talk about them. You learn and grow more when you do it within a community.