Meridian, Idaho
I've been on a Netflex binge, and I'm enjoying every minute of it.
After such limited  Interney connectivity and no opportunity to steam for the last year, binging seemed appropriate. 🙂
I rejoined Netflix and perused the plethora of choices. I prefer TV series over movies, so that helped me narrow my choices.
I settled on Longmire, a contemporary western crime series based on a series of books written by Craig Johnson.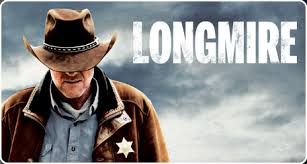 I chose it because I really like the actress who plays the female lead. Katee Sackoff  was excellent (and creepy) in 24. She is excellent (and sardonic) in Longmire.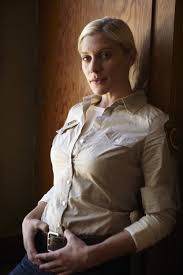 Once I started watching Longmire, I became more and more intrigued by the portrayal of a deep and long-lived friendship between Sheriff Walt Longmire and bar owner Henry Standing Bear.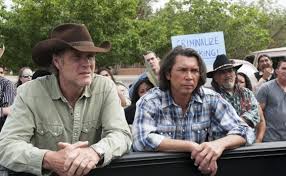 Walt and Henry have been friends since sixth grade. They forged their friendship across racial lines, an anomaly for the time.
What I like about watching them interact is the honest comfortableness between them. They have each other's backs and accept each other as they are.
However, they will call each other out if one goes too far. The intimacy of their knowledge of each other is a refreshing change from typical machismo testosterone-laden shows.
You might give Longmire a chance if it sounds interesting to you. I like it, and you might, too.