Meridian, Idaho
We went out for breakfast today at Le Peep. It's less than a mile from our house. I'd seen it lots of times, but I had no idea until I Googled it that it was a nationwide chain.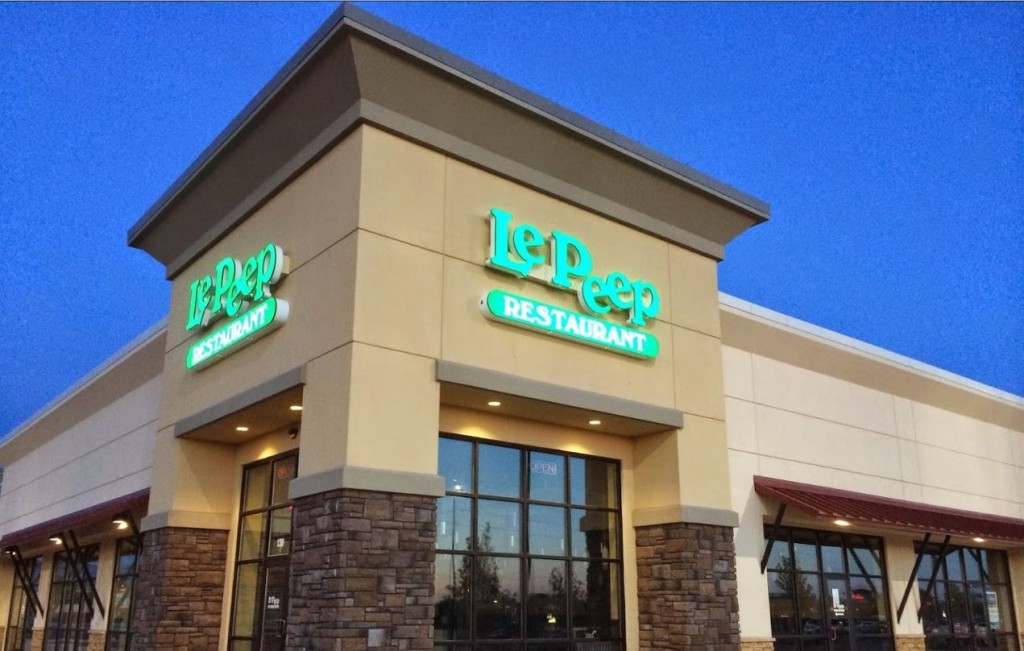 There are lots of items to choose, especially for breakfast. I noticed that the lunch menu wasn't as varied, but lots on it looked great, too.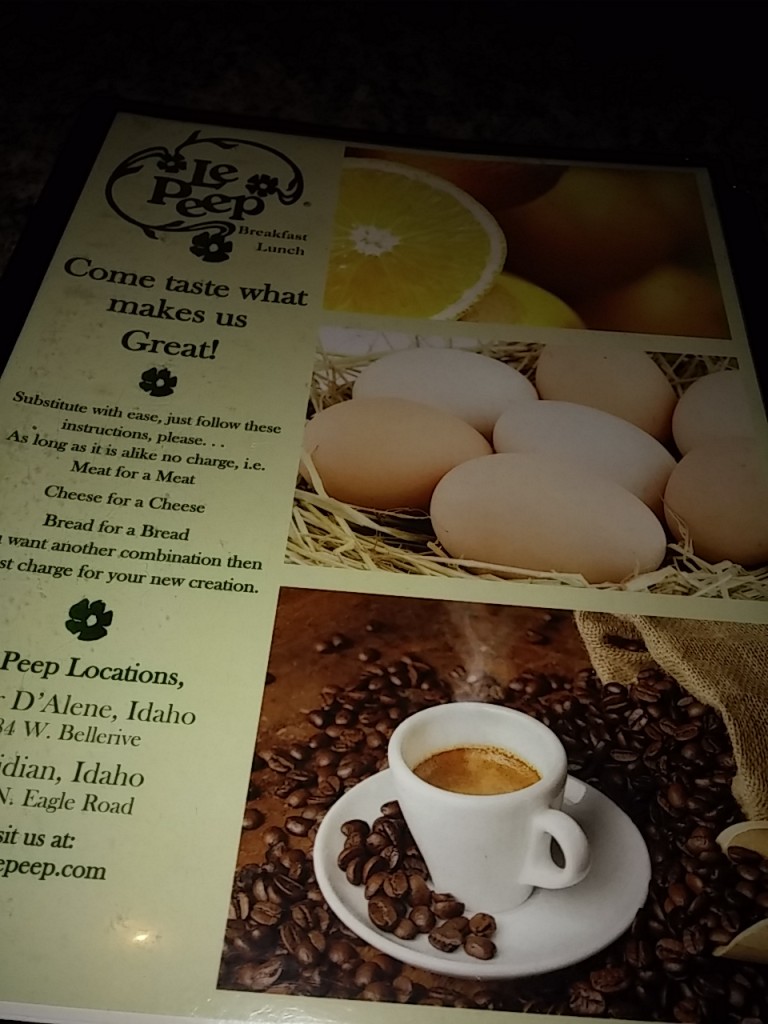 I had cranberries and granola over oatmeal. It was yummy.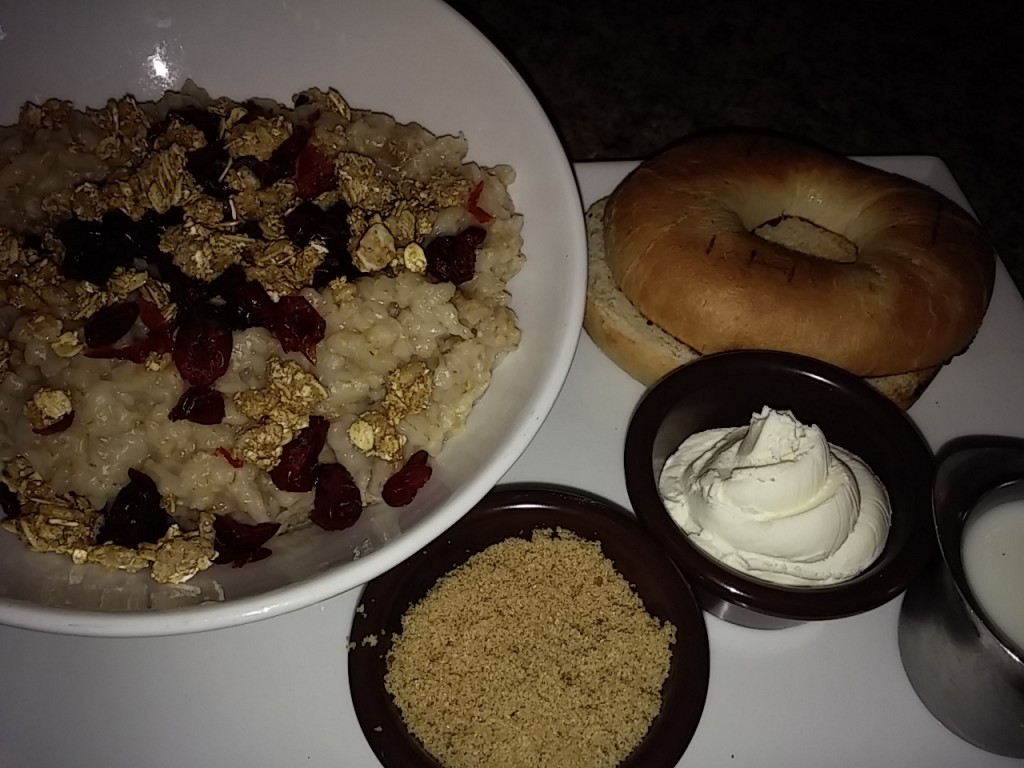 And to completely overload on carbs, it came with brown sugar and a bagel. Like I needed even more simple carbohydrates…
I loved the bowl that my oatmeal was served in. The back was high and the front was low so that I could shovel it in non-stop.  🙂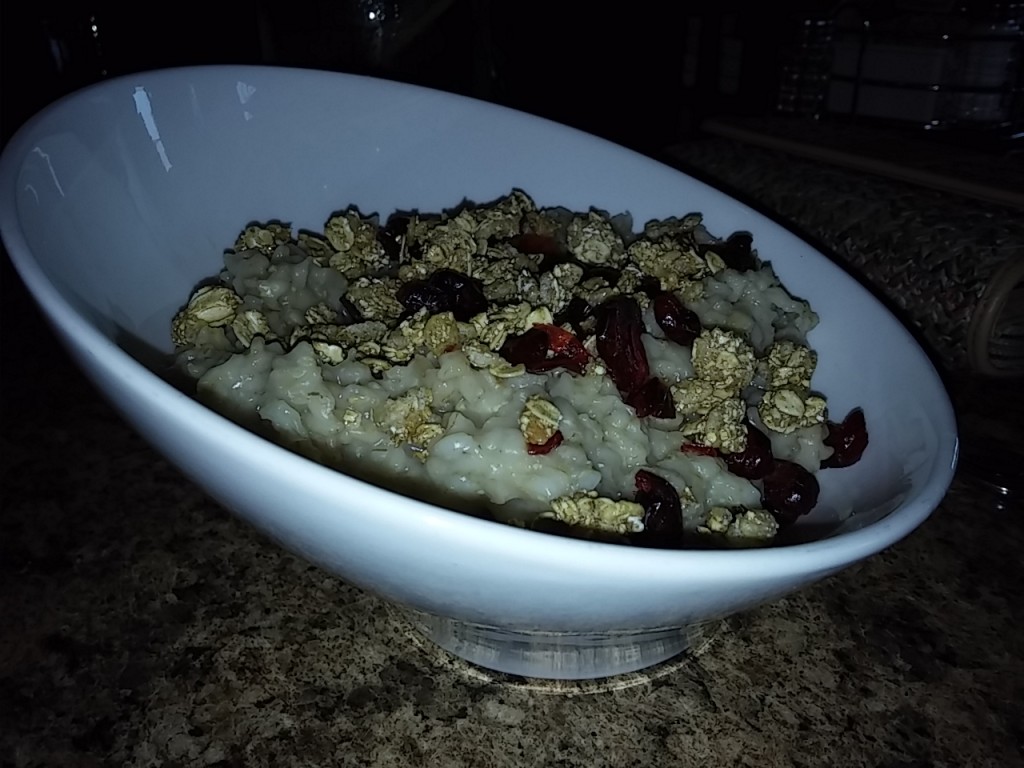 The restaurant was adorned with lots of Idaho photos and paintings.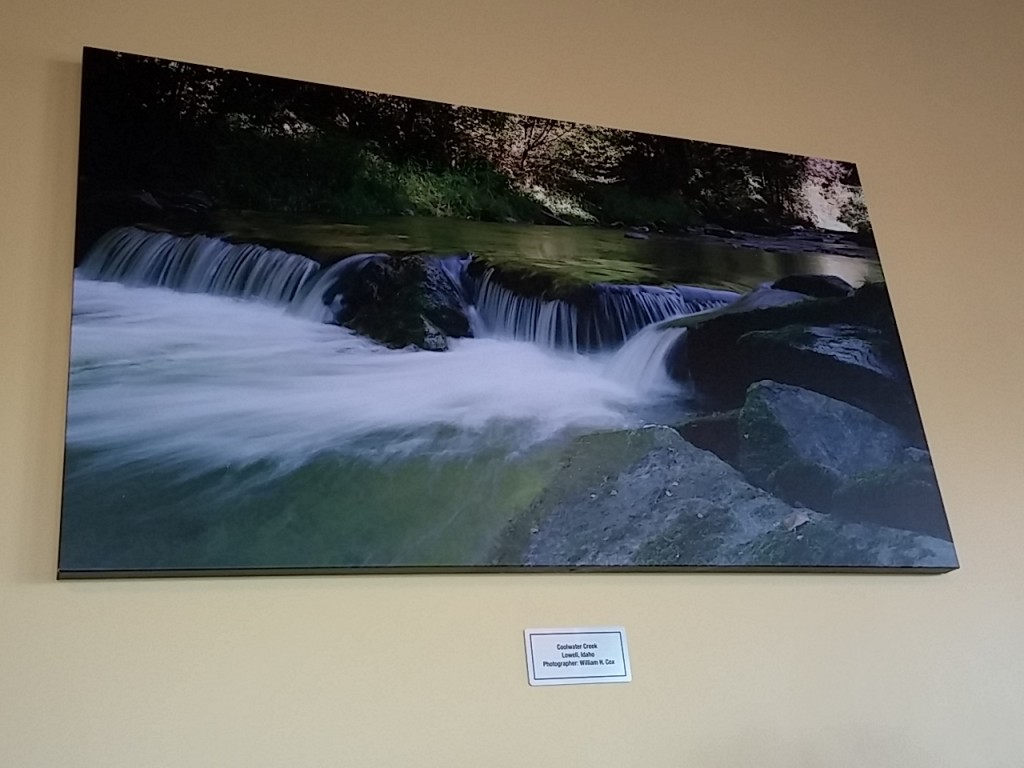 The ambiance is very casual. And my only complaint was that the tables were really close together where we were seated against one wall.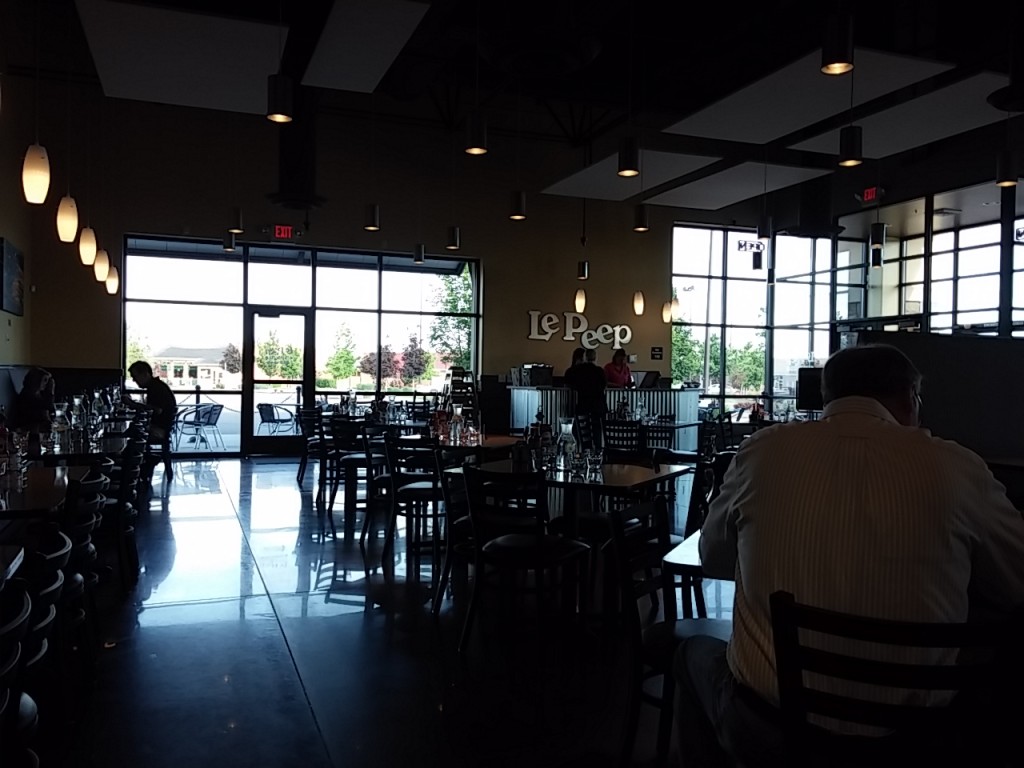 Will I go again? Definitely! Our food was good, the service was great and quick, and the prices were very reasonable.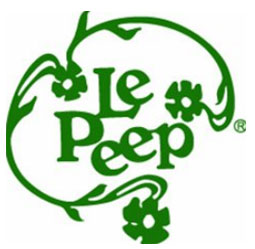 On the way out the door, I noticed an odd sight. There was one television in the restaurant. It was, naturally, set to a sports channel.
Two young men were eating breakfast together. And instead of facing one another so they could talk, they sat on the same side of the table so that they could watch television. Cracked me up…