Meridian, Idaho
Yesterday for the first time in over a year I made my favorite granola.
I had been missing that granola more than I missed brownies since we didn't have an oven in our motor home. (And I missed brownies a lot…) I eat some sort of granola most every morning with some Greek yogurt. Yummy!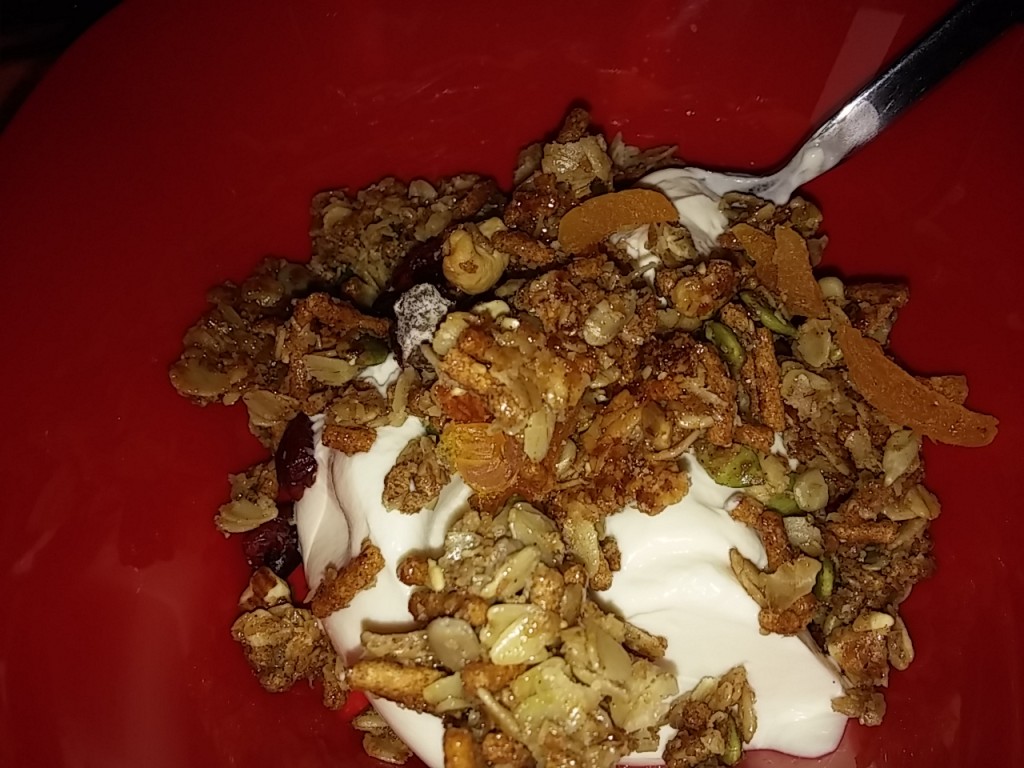 I found the recipe on allrecipes.com, but this recipe is so good that it's on multiple sites when you do a search for it by name. It's called Megan's Granola.
I change the recipe quite a bit and it's very forgiving with substitutions. I add bran cereal, more nuts and more dried fruit. Oh, and I use less oil than it calls for…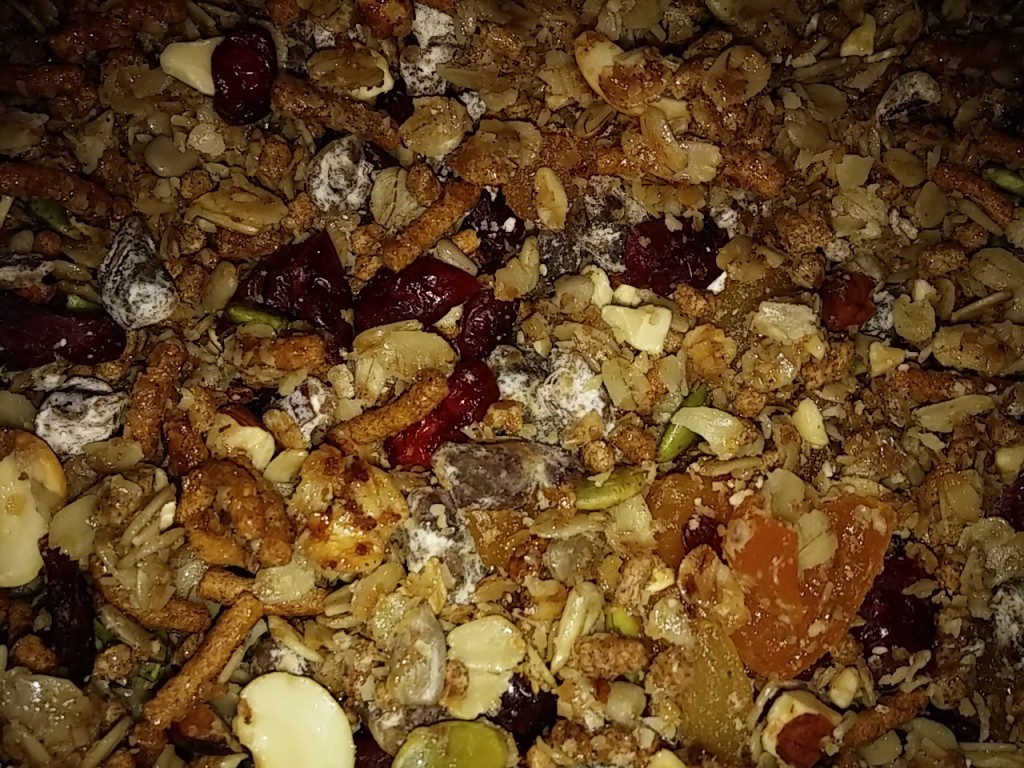 My only caution should you try to make it is to follow the 20 minutes in the oven rule.
The recipe says to bake in the preheated oven until crispy and toasted, about 20 minutes. Stir once halfway through. 
The problem is that it doesn't get crispy until you take it out. If you wait until it's actually toasted, it's darn near burned.
Oh, and it tastes best with my morning glass of Diet Pepsi!