Meridian, Idaho
This is the first time Rich and I have lived within city limits in nearly 40 years.
When we first got married, we lived in a single-wide mobile home on an acre of land that Rich had recently bought.
It was only three and a half miles from town, but in our small community that was a long ways.
Our next home was closer to town, but we still called it "Going to town…" whenever we went to the store or picked the kids up from school.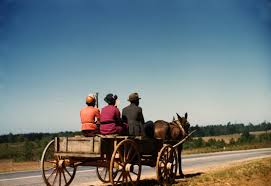 Major shopping, like to Costco, and most doctor's appointments involved driving 65 miles one way to Reno.
Then we moved to our home in the mountains near Boise. I commuted 30 miles to work. All shopping and errands required at least two hours to complete. (This is High Bridge which we crossed on each trip to town.)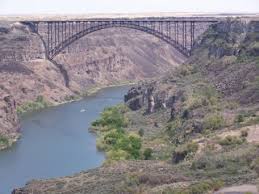 Now that we're living actually IN the city, all that has changed.
Yesterday we decided to go buy a bed for the guest bedroom.
In the past we would decide to go, talk about all the other errands we should do while we're in town, discuss it all again as we drove 30 minutes into town…
Total change of process now.
Decide to buy a bed.
Research options for five minutes online.
Get in car and drive seven minutes to store.
Talk with salesman and buy the bed within ten minutes.
Drive home and realize that we decided to get a bed, actually bought a bed, and returned home in less than 30 minutes–the time it used to take us to drive to town.
That is both good and bad. It's good we're saving time, but bad that we're spending money in less than a quarter of the time it used to take.  🙂