Meridian, Idaho
Last week I had a wonderful visit with my great friend Sharon. First we chatted and chatted, solving all the world's problems.
Then she taught me how to carve gourds. Well, actually she gave me an introductory lesson. I need to practice, a lot, before I move on to more difficult gourd patterns.
And I don't think if I practice 40 hours a week, I'll ever do work as beautiful as Sharon does. Here are a few of her pieces.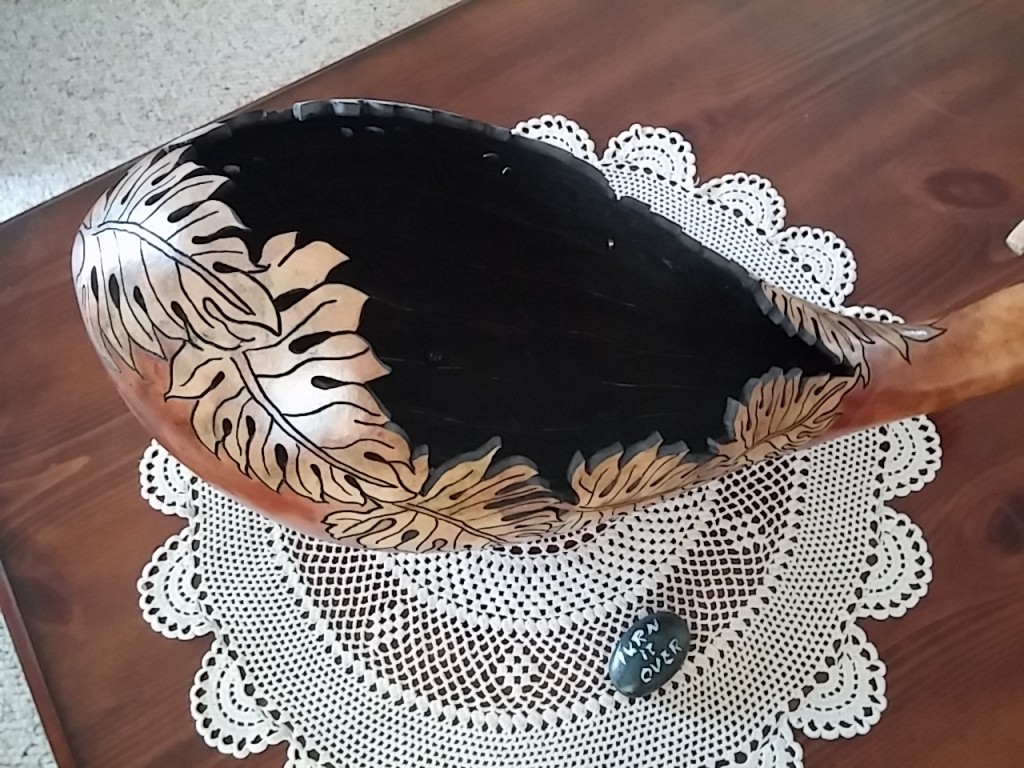 The detail on all of her work is stunning.
I'm a sucker for leaves, and I would steal the leaf globe if I thought I could get away with it.  🙂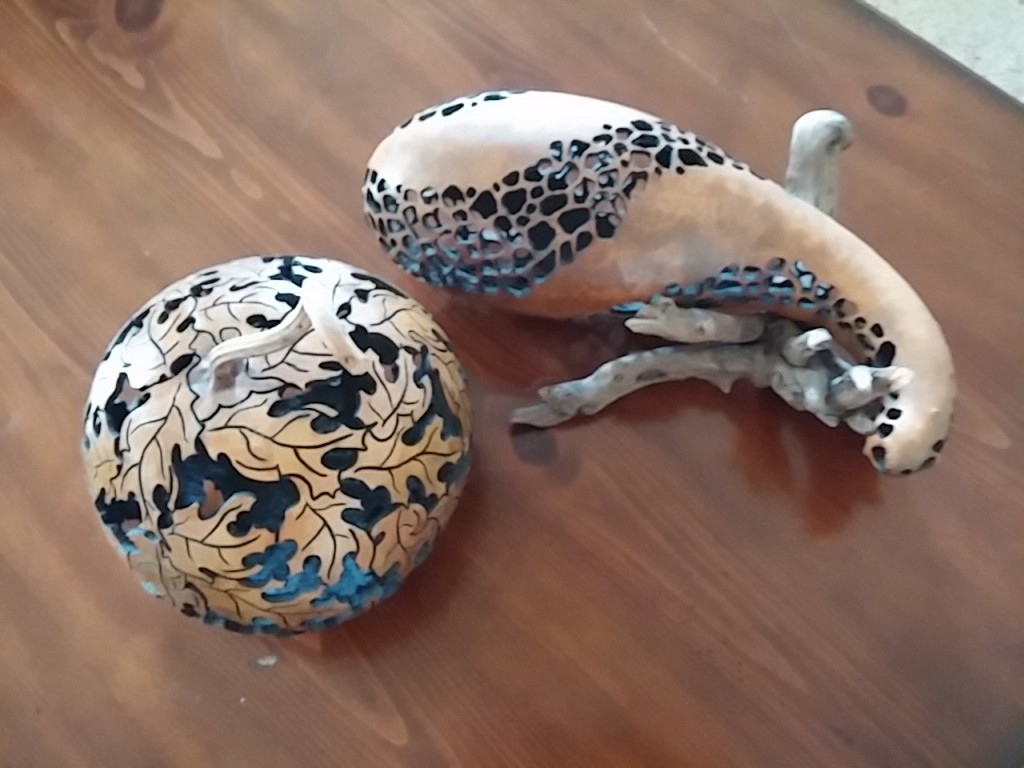 Sharon also makes the most amazing thunder gourds. Here's hers.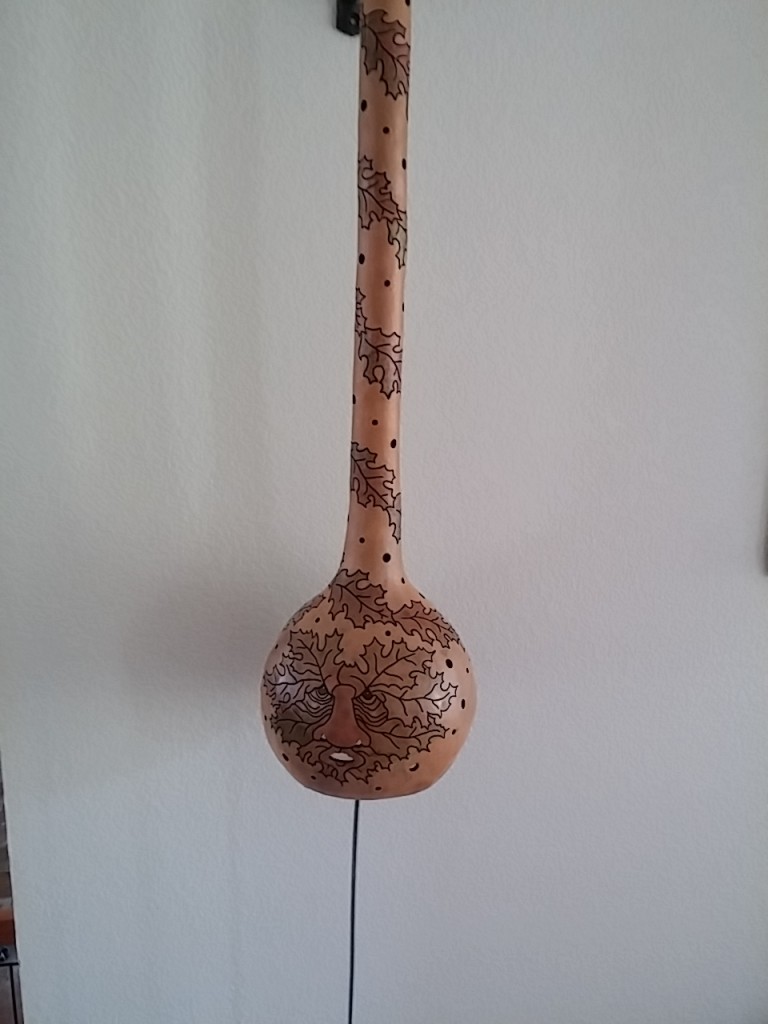 And here's the one she gave us that I just LOVE.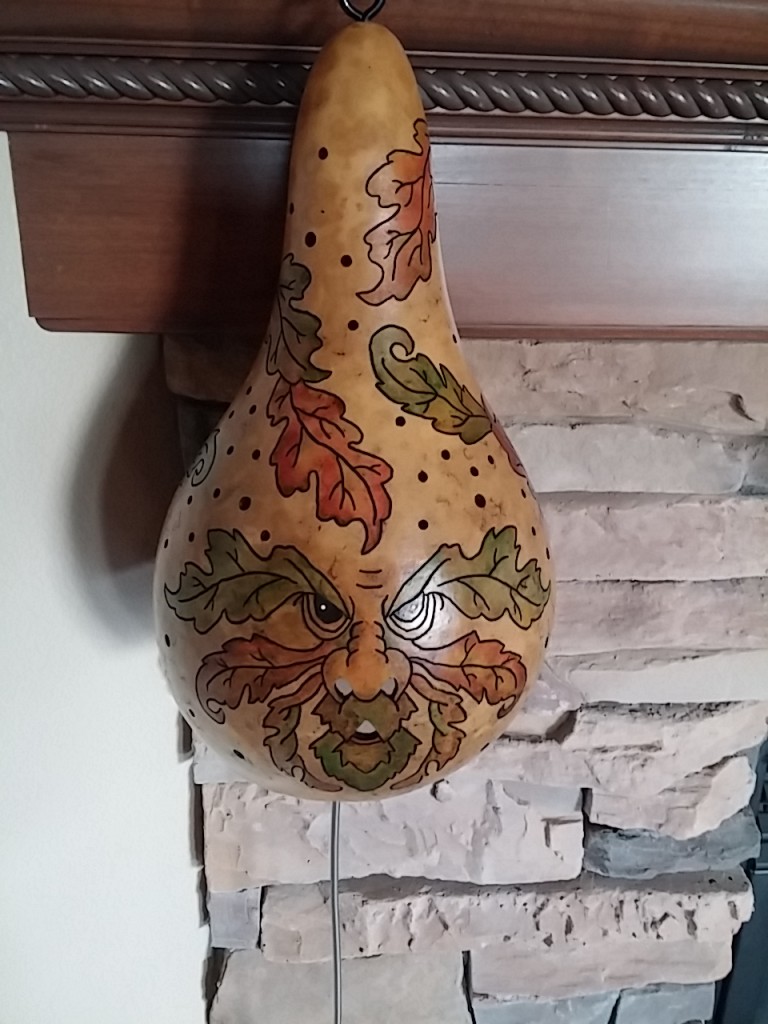 And here's what thunder gourds sound like:
So here are the basics on how to carve gourds. Sharon has a special wood working tool that is basically like a dentist's drill–high speed and with a foot pedal to make it go super, super fast.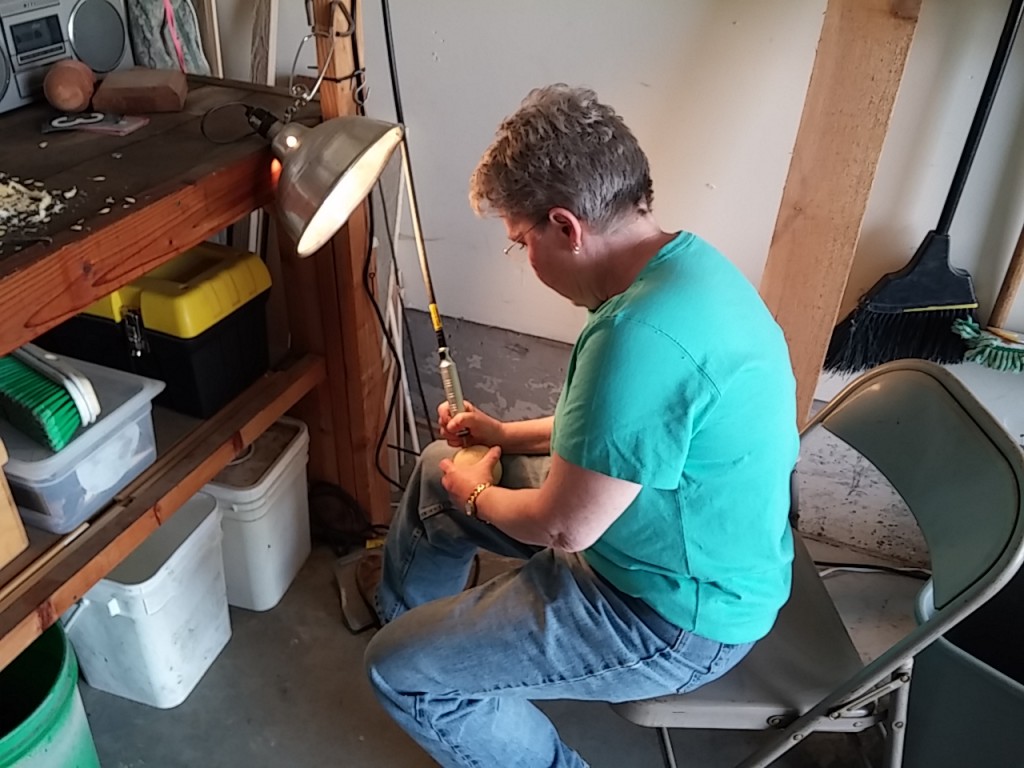 She holds the drill like a pencil and creates shapes. Oh, and she makes it look really easy, but it's not. 🙂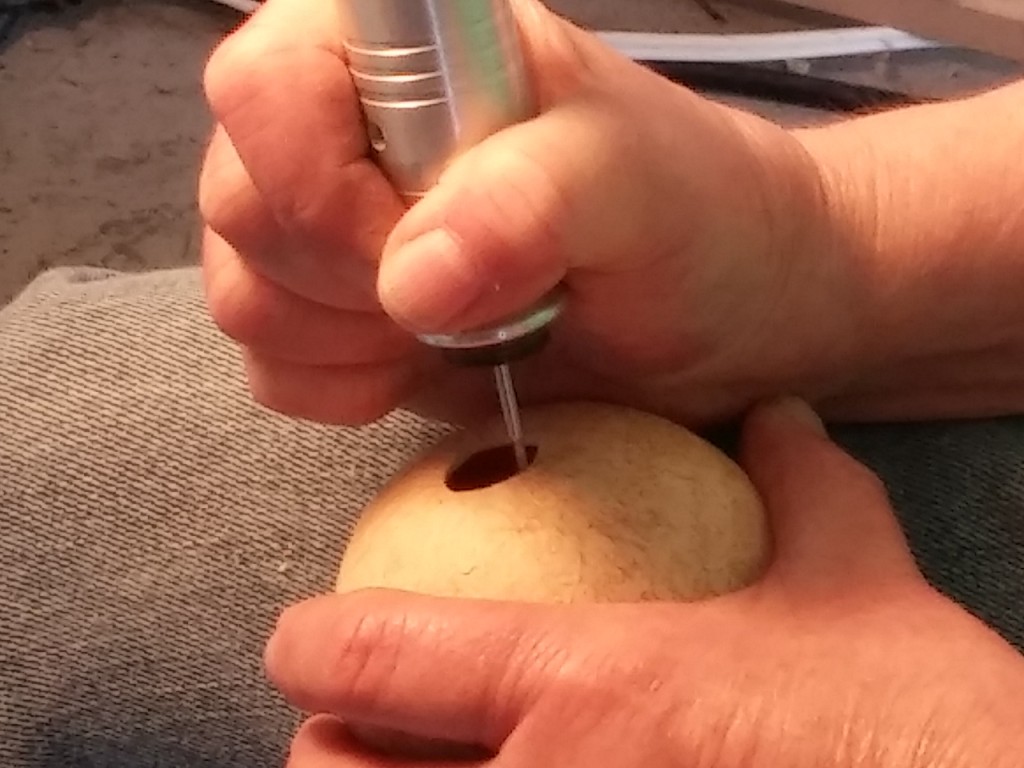 Once a hole is cut into the gourd, all the innards are pulled out. It's a bit tricky because you have to stir inside the gourd to loosen the fibers and then use tweezers to pull those fibers out the hole.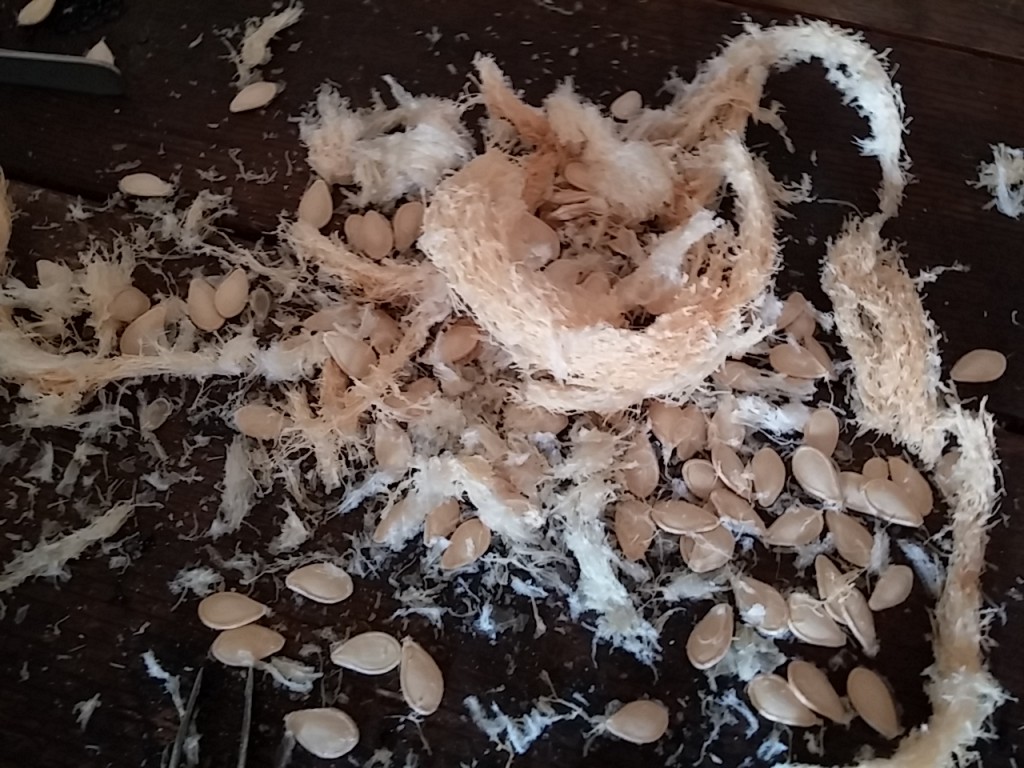 Sharon then let me take a turn on the drill.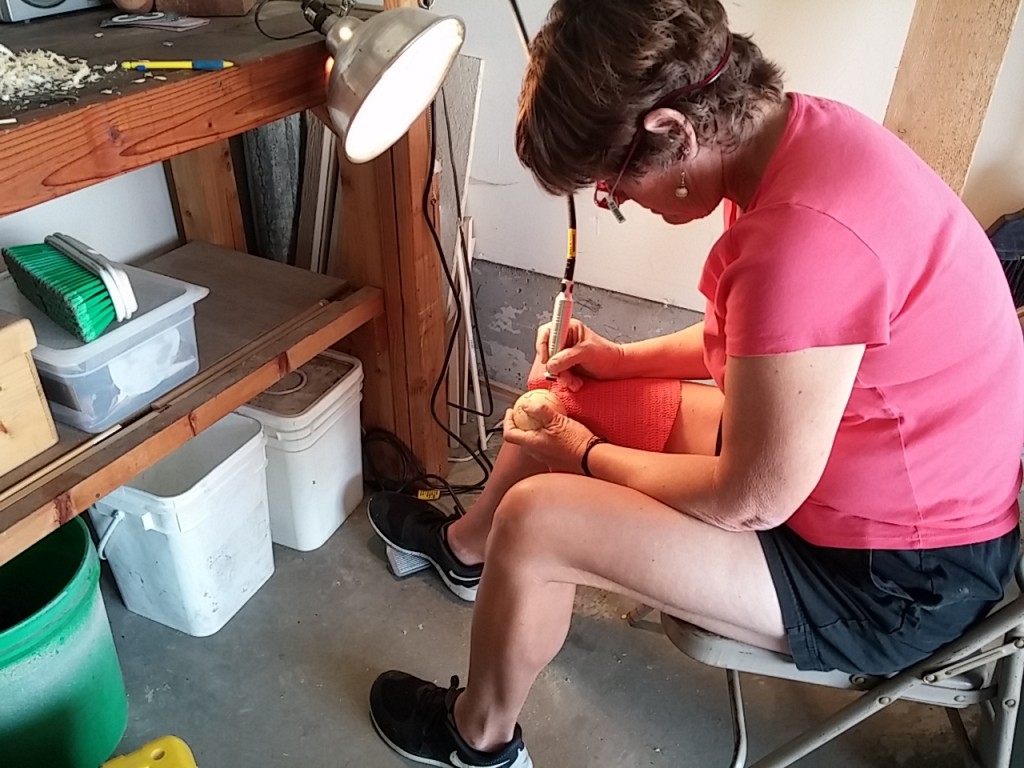 I tried to guide it, but like a Ouija Board pointer the drill had a mind of its own.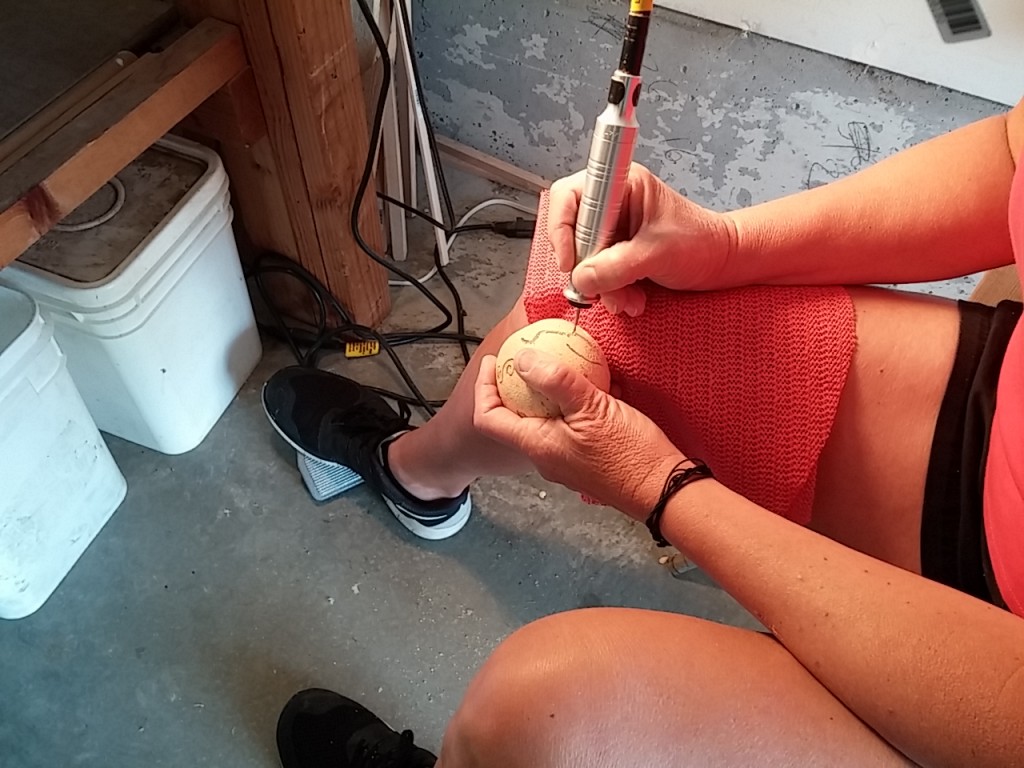 At this point of my tutorial, I figured it knew better than I did.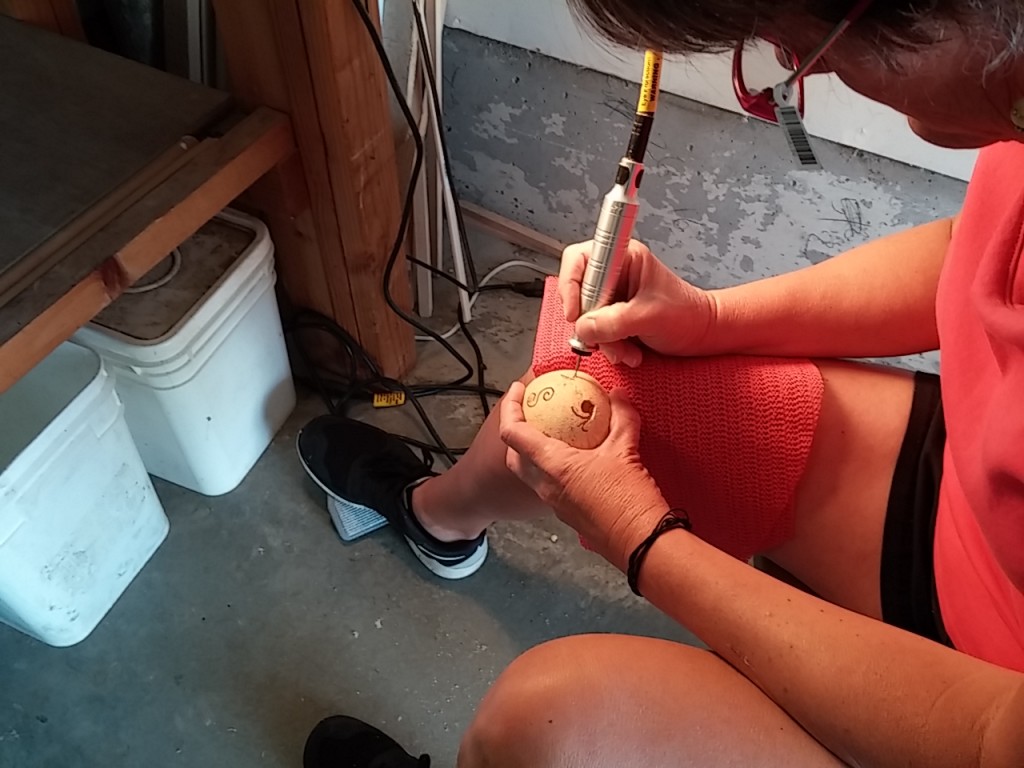 Tom and Martha, our wonderful friends in Fallon, gave us a bunch of gourds. I was supposed to give them to one of my sisters who does gourd work, but I kept them for us to experiment on. (She needs bigger gourds for her pieces. More about her work in another post.)
My hope is to make light covers for some solar lights that I recently bought.
Here's the first prototype…