0Ely, Nevada
We went for a tour of Lehman Caves in the Great Basin National Park last week.
Lehman Caves is a single cavern cave that extends a quarter-mile into the limestone and marble that flank the base of the Snake Range. American Indians knew of it long before the rancher and miner Absalom Lehman explored it in 1885. It is one of the regions most profusely decorated caves.

Hundreds of thousands of years ago, surface water, turned slightly acidic from carbon dioxide gas, mixed with water deep below the surface, dissolving the soluble rock at the horizontal water table. Eventually the water drained from the cave, leaving behind hollow rooms and sculptured walls.

In the second stage of development, water percolated down from the surface carrying small amounts of dissolved limestone (calcite). Drop by drop, over centuries, these trickles deposited and built to form the speleothems (cave formations) including stalactites, stalagmites, columns, draperies, ....
This formation is called a shield, and it is a very rare formation found in only a few other caves besides Lehman Caves.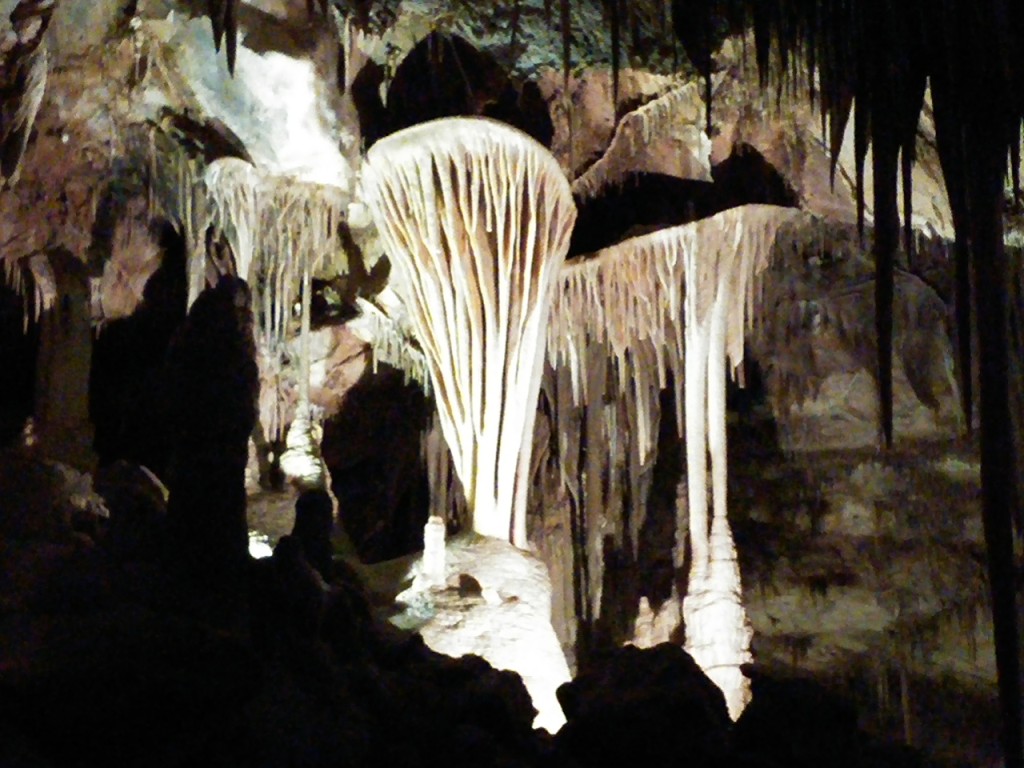 This formation is called popcorn for obvious reasons. :-)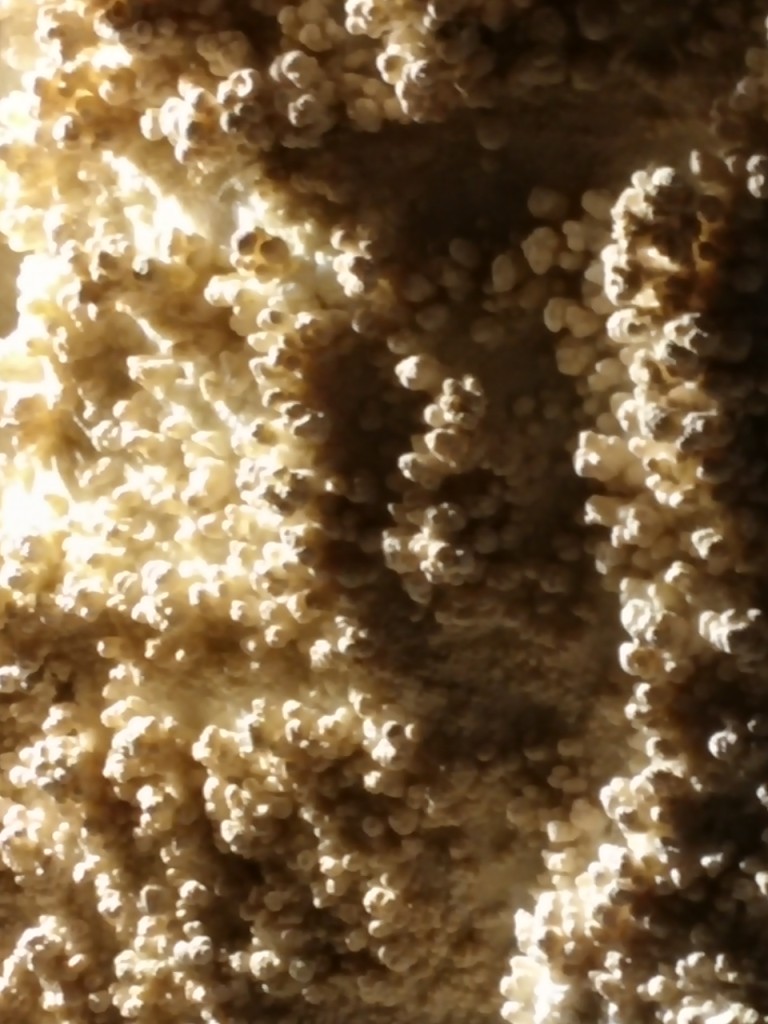 The temperature in the cave is a pretty constant 50 degrees. And the humidity runs about 90 percent, dependent on the amount of snow pack 200' above us on the earth's surface.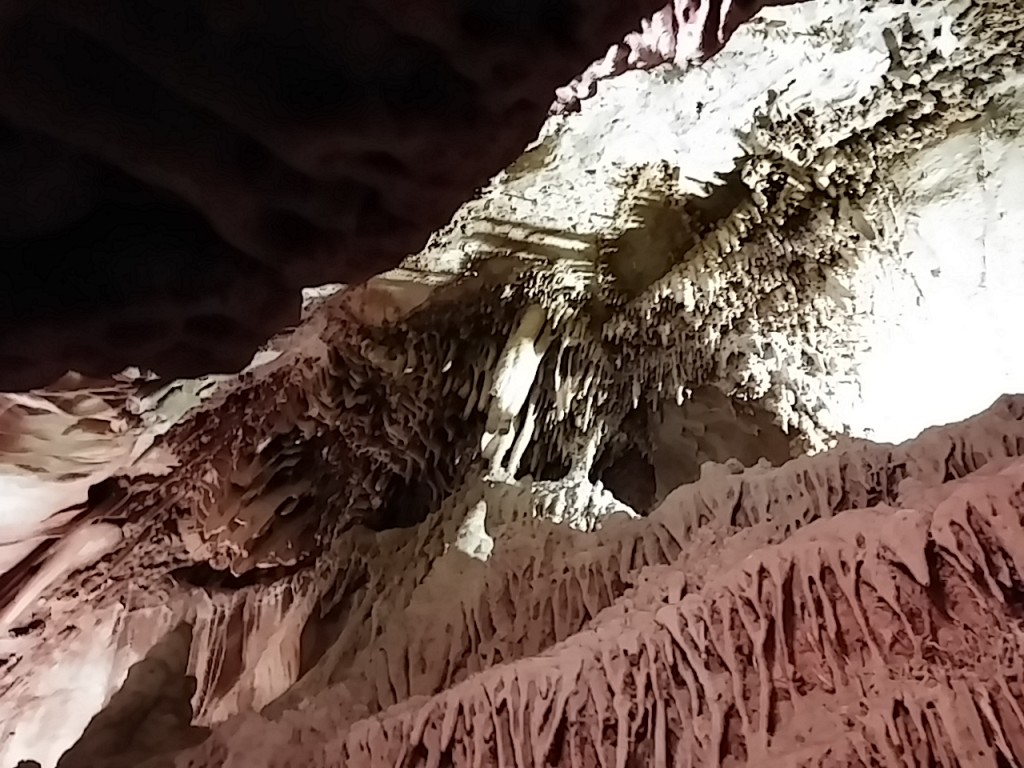 Here are some more shields.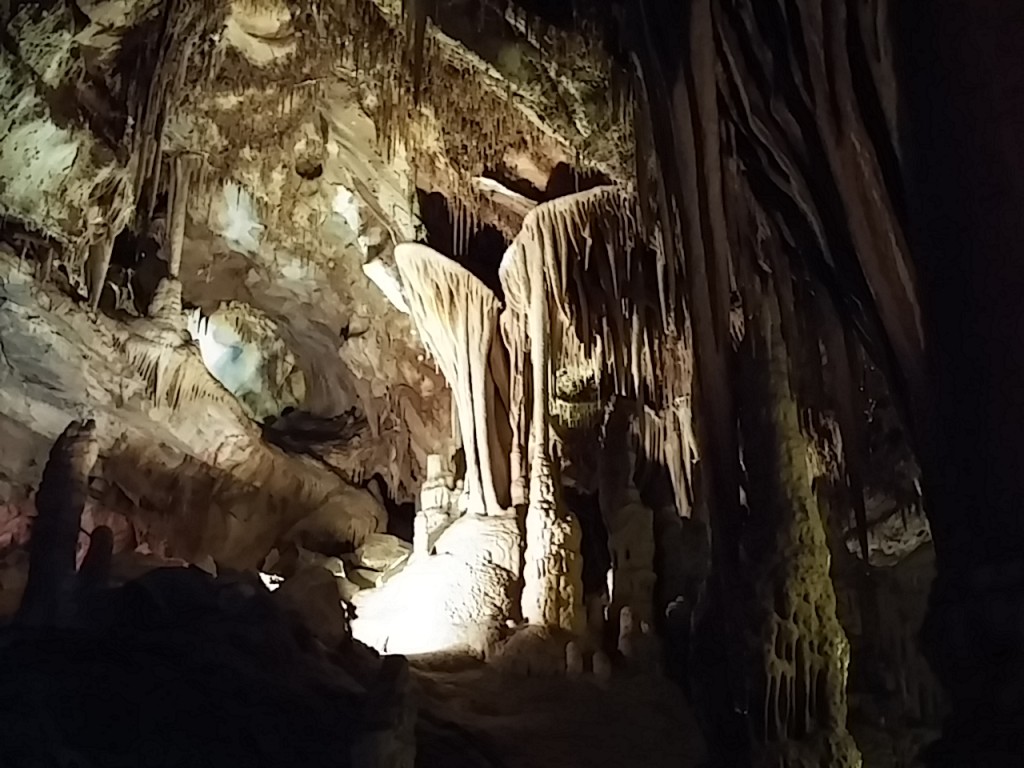 As we entered into each section of the cave with our guide Ranger Dusty, he turned on lights as he turned off the lights in the section we just left.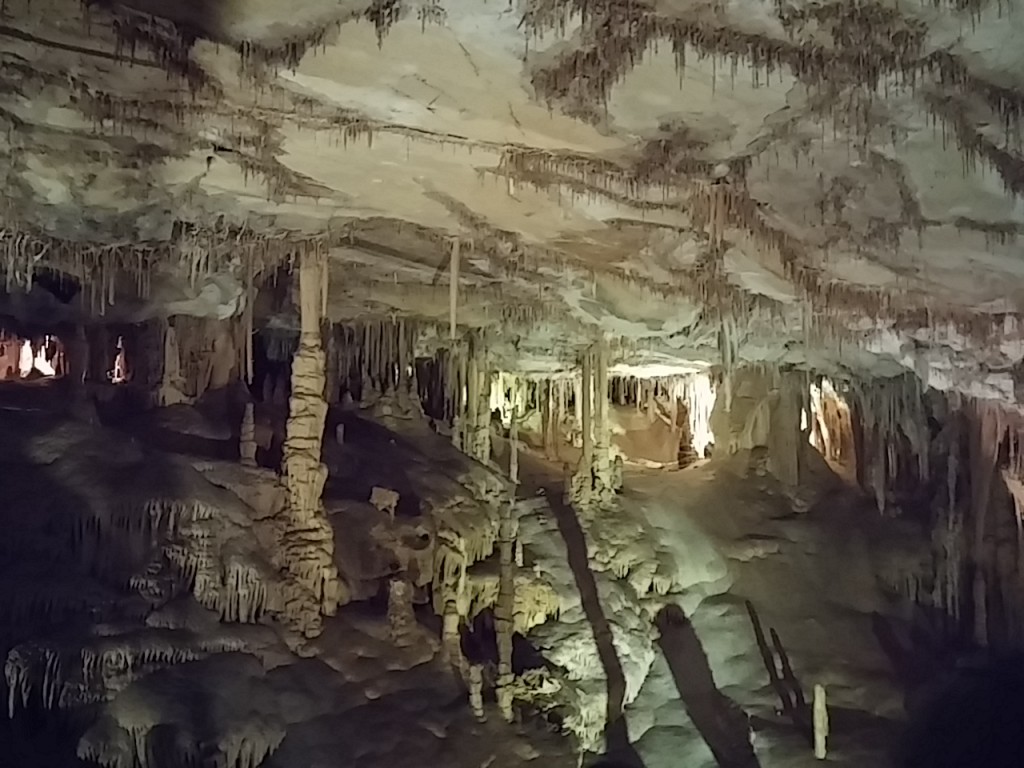 These are called draperies and sometimes they have lighter/darker bands of color called bacon because that's exactly what they look like.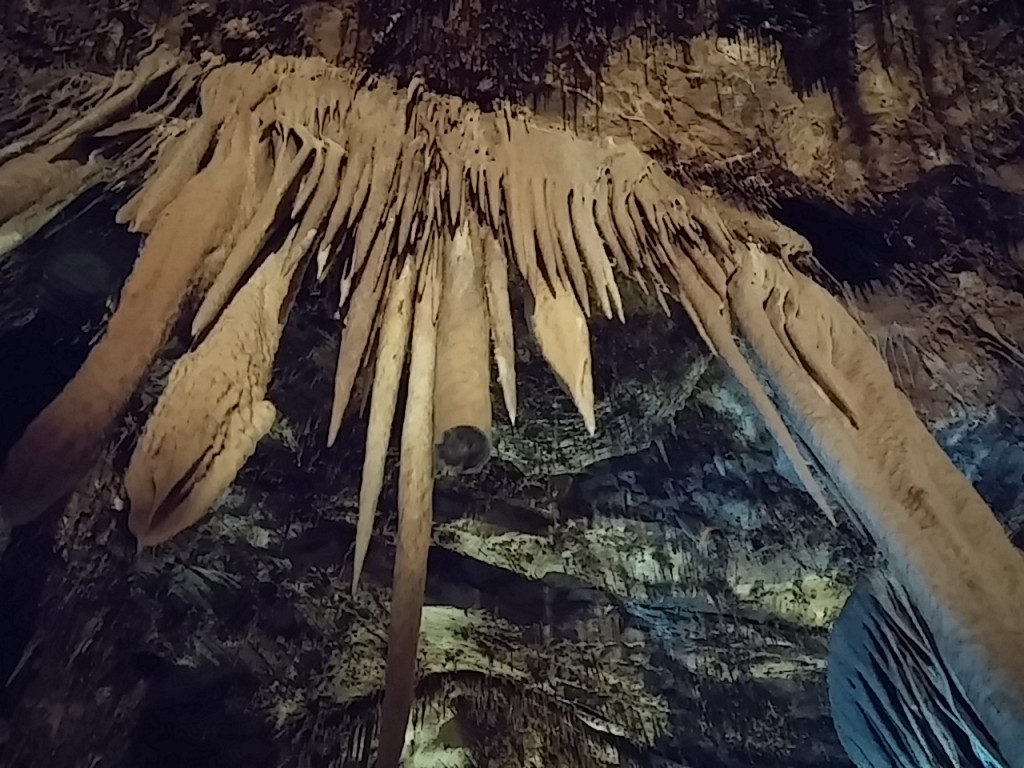 This photo reminds me of a Halloween jack-o-lantern.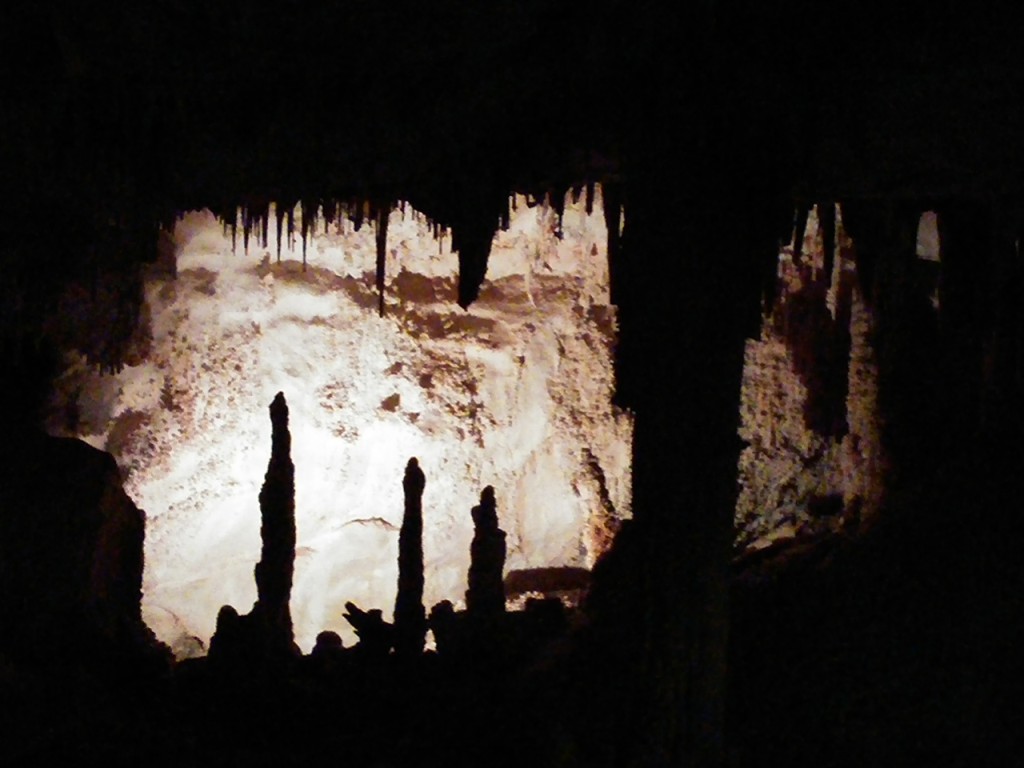 Many holes were in the walls and ceiling leading to parts unknown.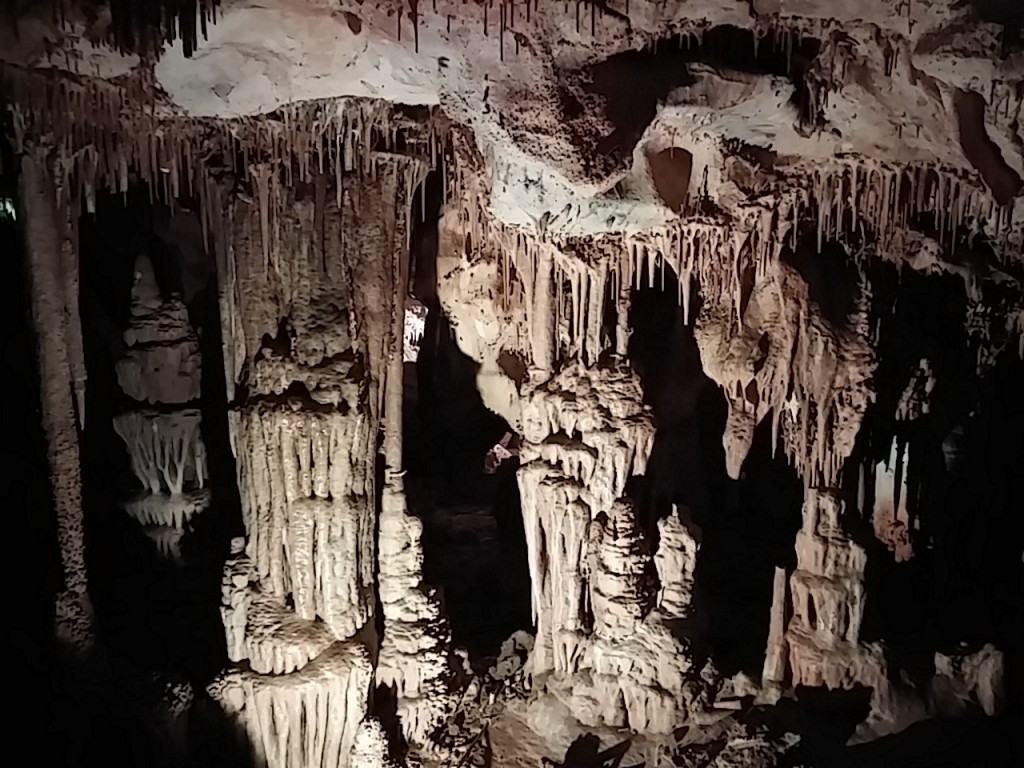 It felt like we were in a Disney World exhibit--complete with musty smells, damp air, and strategically placed lighting.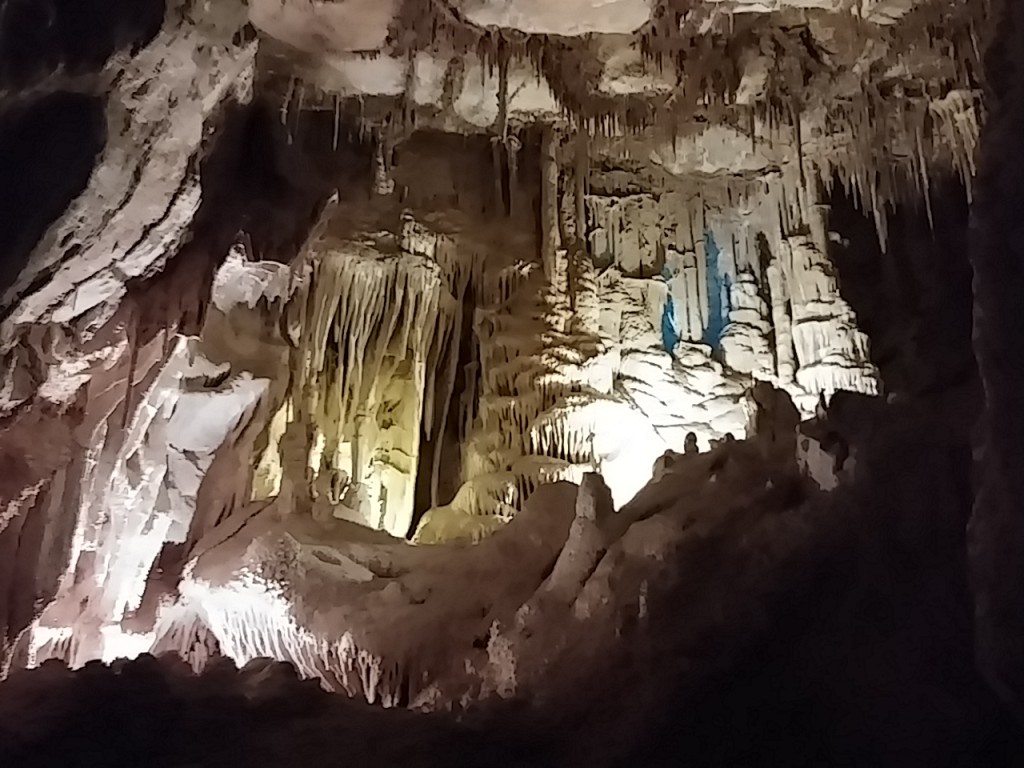 Our group of ten plus the ranger were in the cave for 90 minutes. It was interesting to listen to others' questions. Two young men were obviously geologists in training and put the ranger to the test with the complexity of their questions.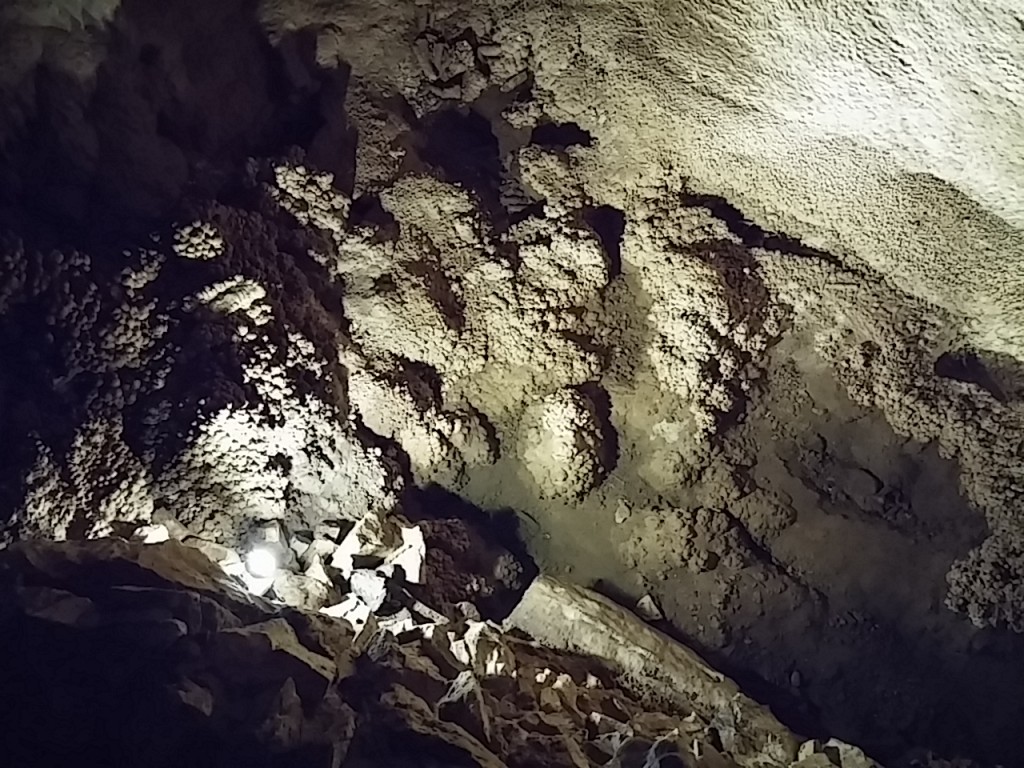 This is a portion of what's on much of the cave walls and floor. It's layer upon layer of deposits made over eons...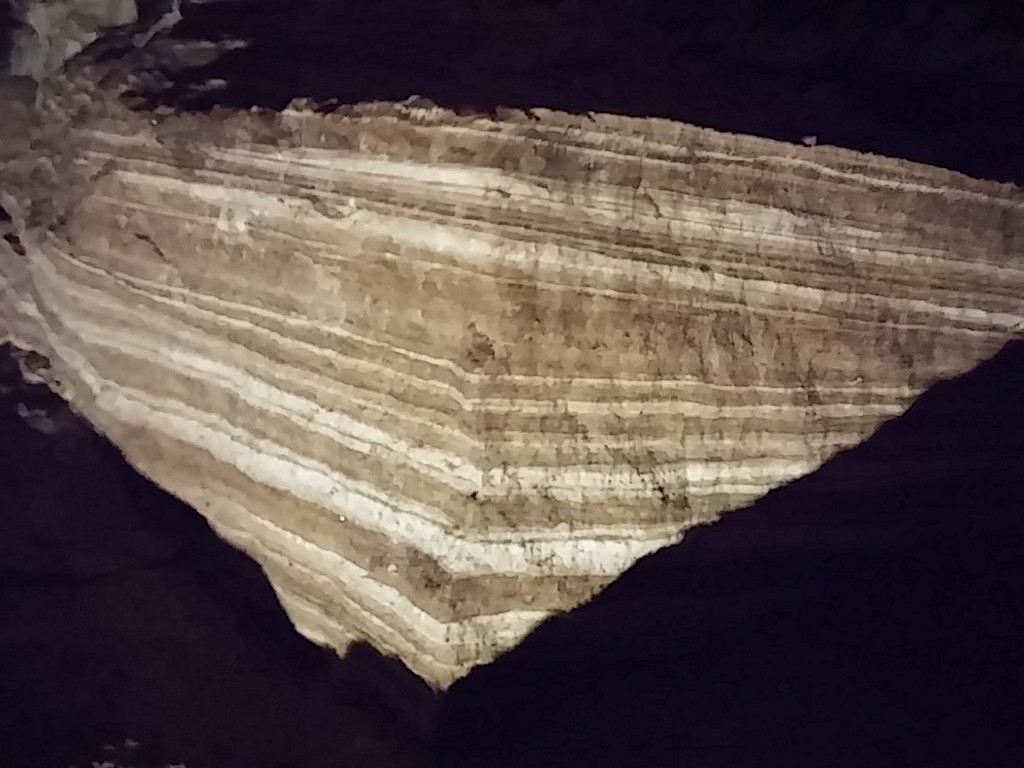 At the start of the tour, Ranger Dusty turned off all lights for about five minutes. We literally couldn't see a thing.
I didn't realize until then how seldom, if ever, I'm in complete darkness. It was totally black and I couldn't see my hand two inches in front of my face. Surreal and weird. Just like the cavern formations...