Gold Canyon, Arizona
Sophie and I went for a walk along a trail that's not far from our RV resort. It wanders around the edge of a subdivision and offers a continual view of the Superstition Mountains.
We happened upon all of these images on our walk…
I love this trail because it's dirt (there's something about walking on dirt that's so much more grounding–no pun intended–than walking on asphalt or cement).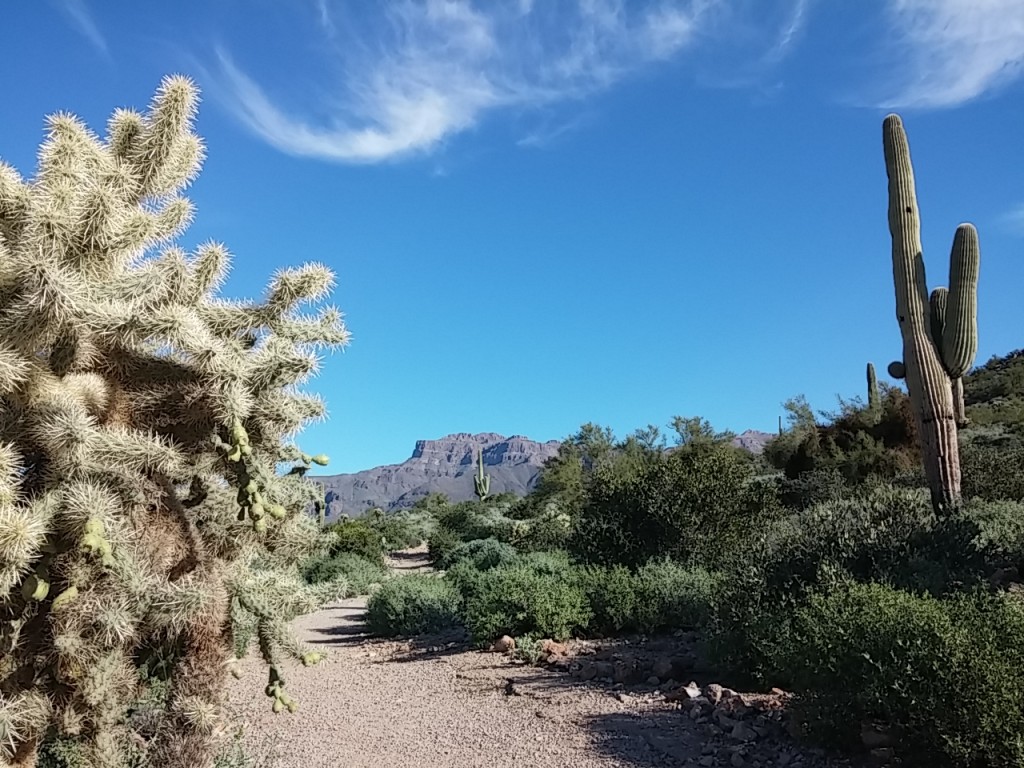 I don't know much about cacti, so I'm not sure if this is going to be a flower or new growth.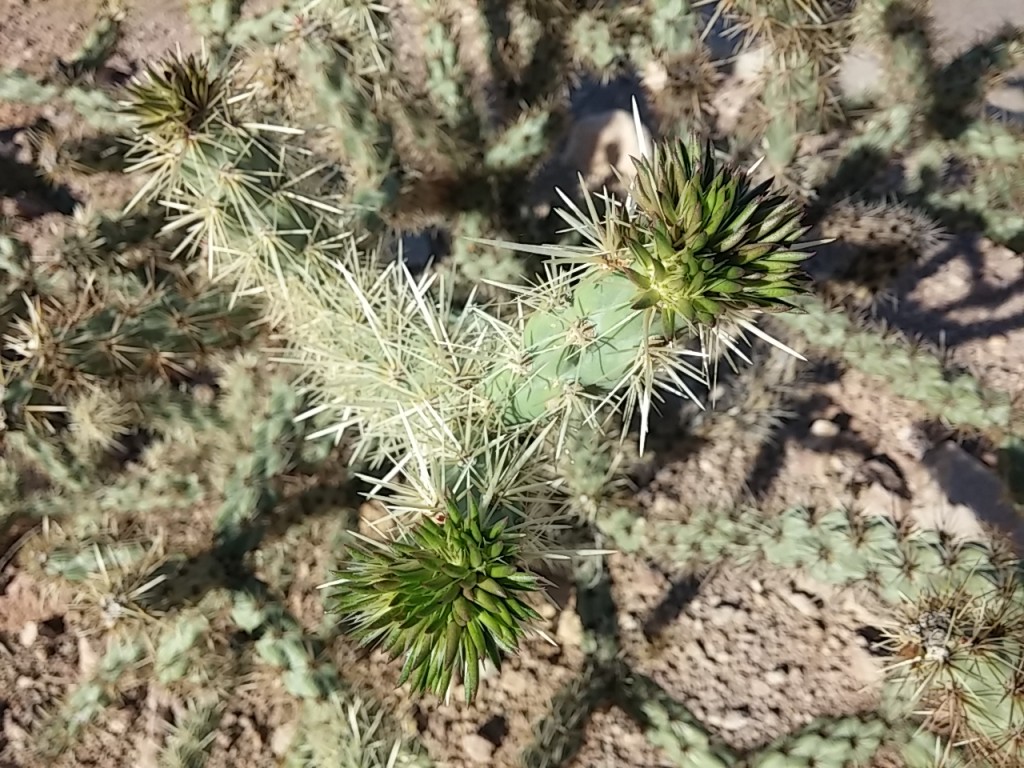 It's surprising how varied the leaves are in their greeness. These were waxy and a very bright green.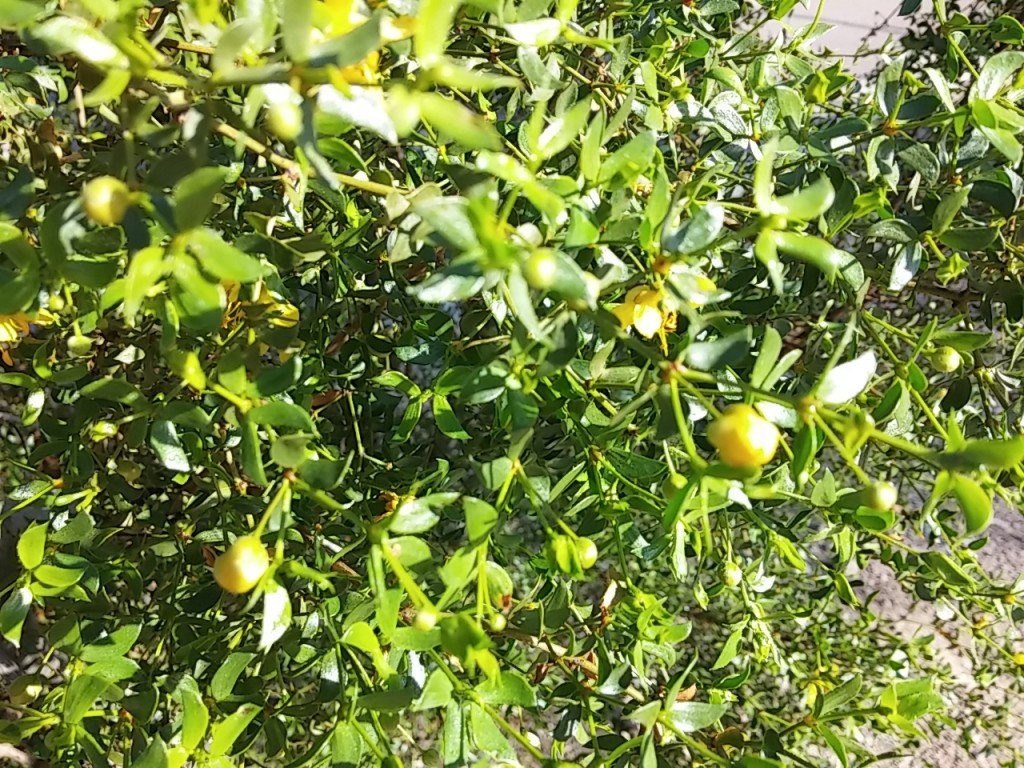 The wildflowers are just beginning to open up.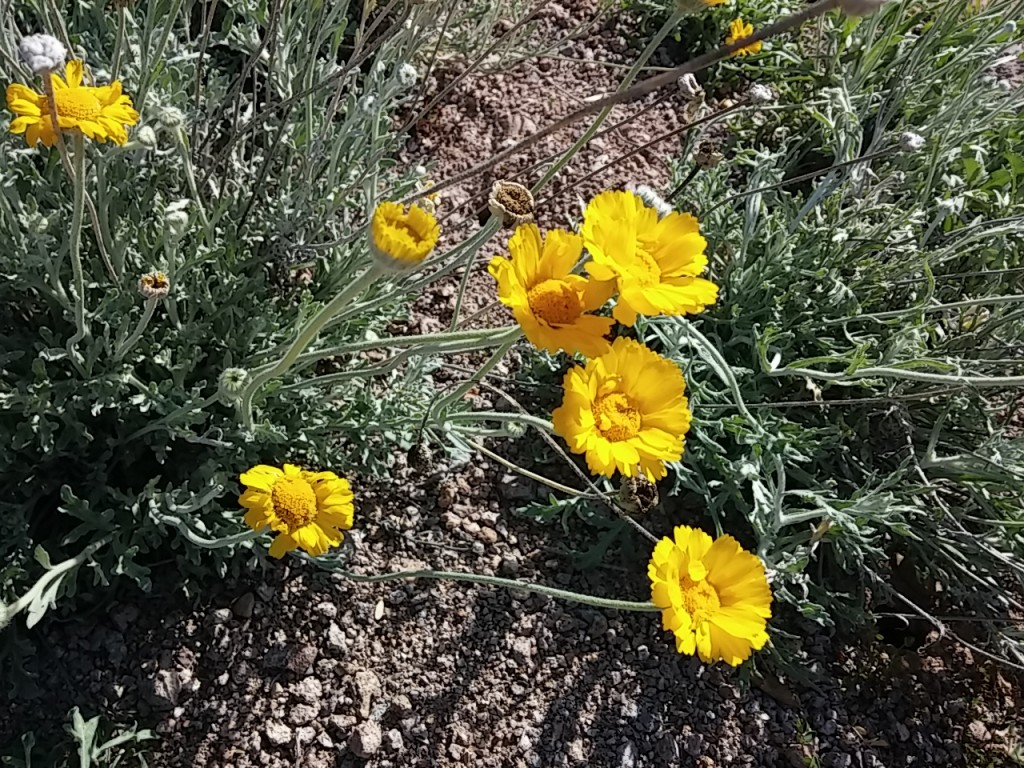 A few days ago, this ocotillo had just teeny tiny shoots. Now the leaves are wide open and soaking in lots of sunshine. I'm not sure how long it will be before they bloom at the tips with dark orange flowers.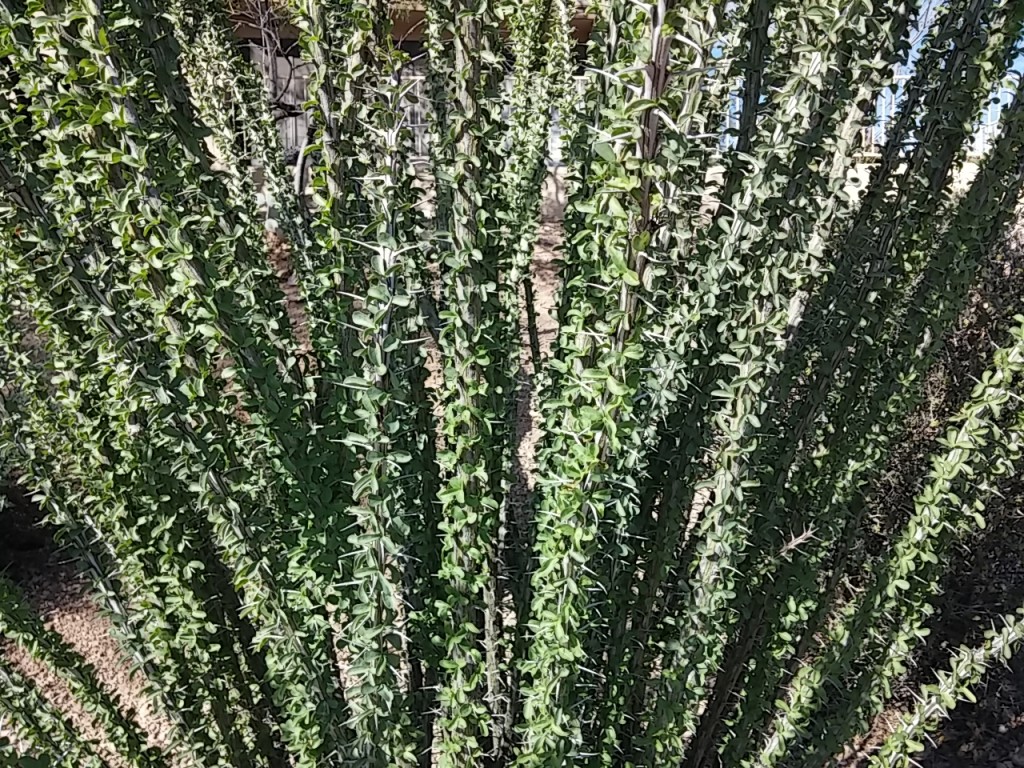 Yellow seems to be the predominant color for most flowers blooming right now.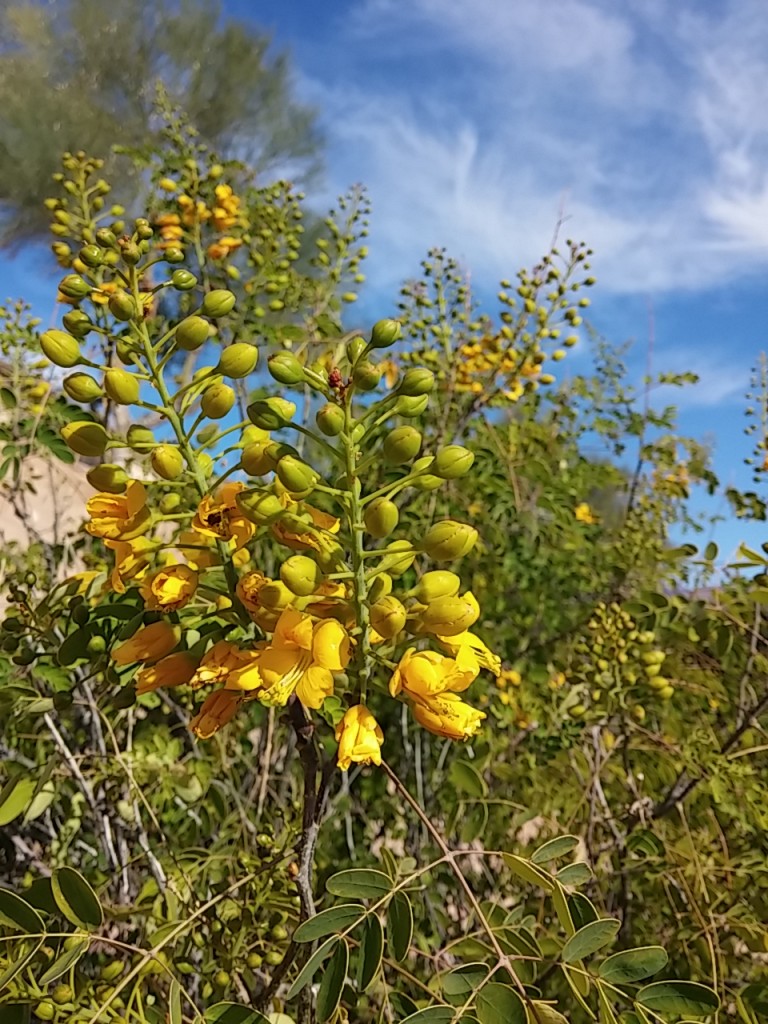 I'm not sure if this is a native plant, but the blooms are just incredibly beautiful.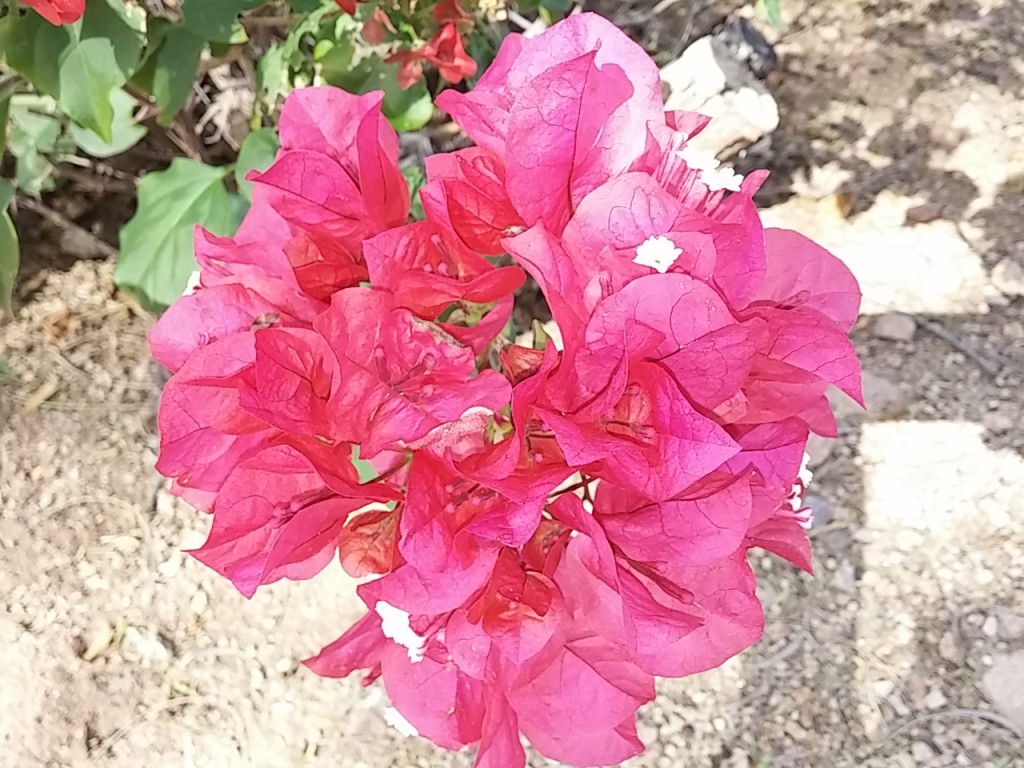 Yellow flowered bush that looks like sagebrush.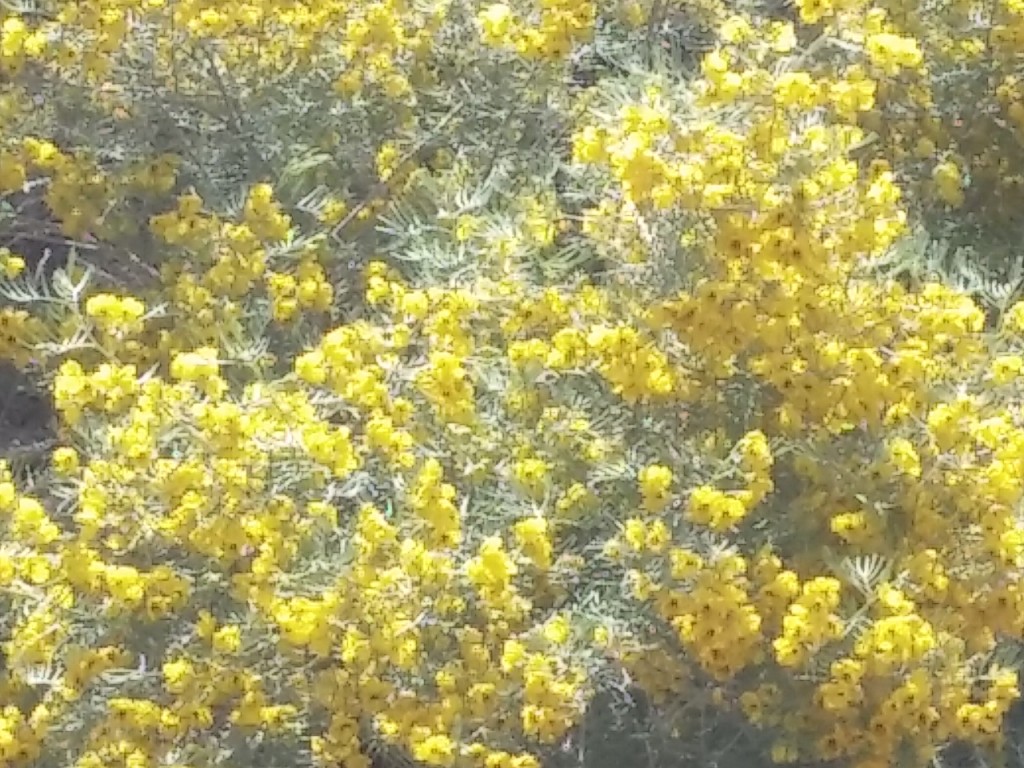 These actually weren't on our walk, but they were just too pretty to pass up. One of the residents here planted them near her park model home. They look like they have been varnished and are just gorgeous!