Gold Canyon, Arizona
We went for a hike yesterday up the Peralta Trail to Fremont Saddle. It's a great hike that is a 4.8 mile out and back trail with 1340 feet of elevation gain. The trail is rated as moderate and offers very scenic views.
The rock formations are varied and stunning.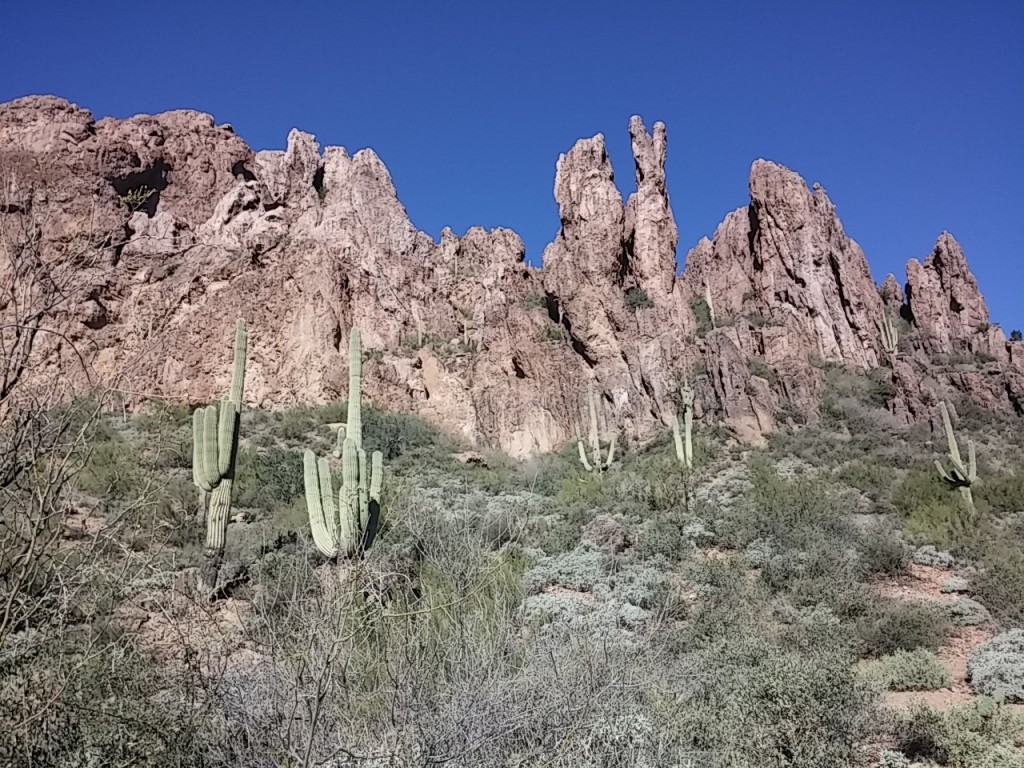 Not sure what this flower is called, but it looks like the perfect fly fishing dry fly.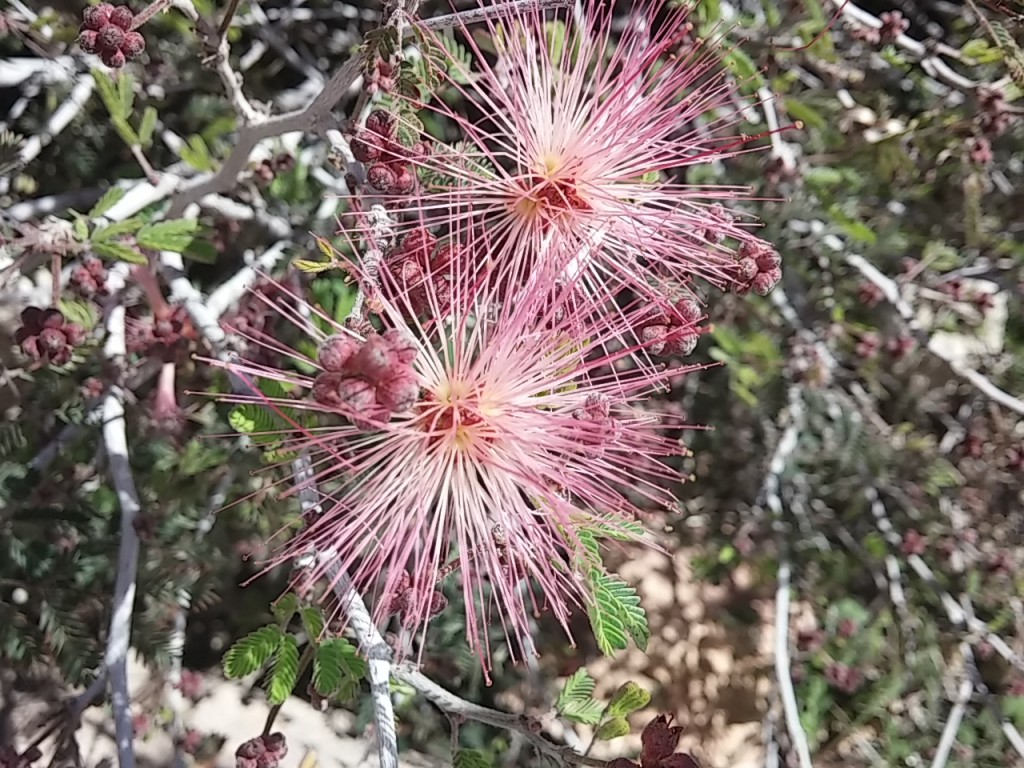 The top of the trail, at Fremont Saddle, offers a stunning view of Weavers Needle.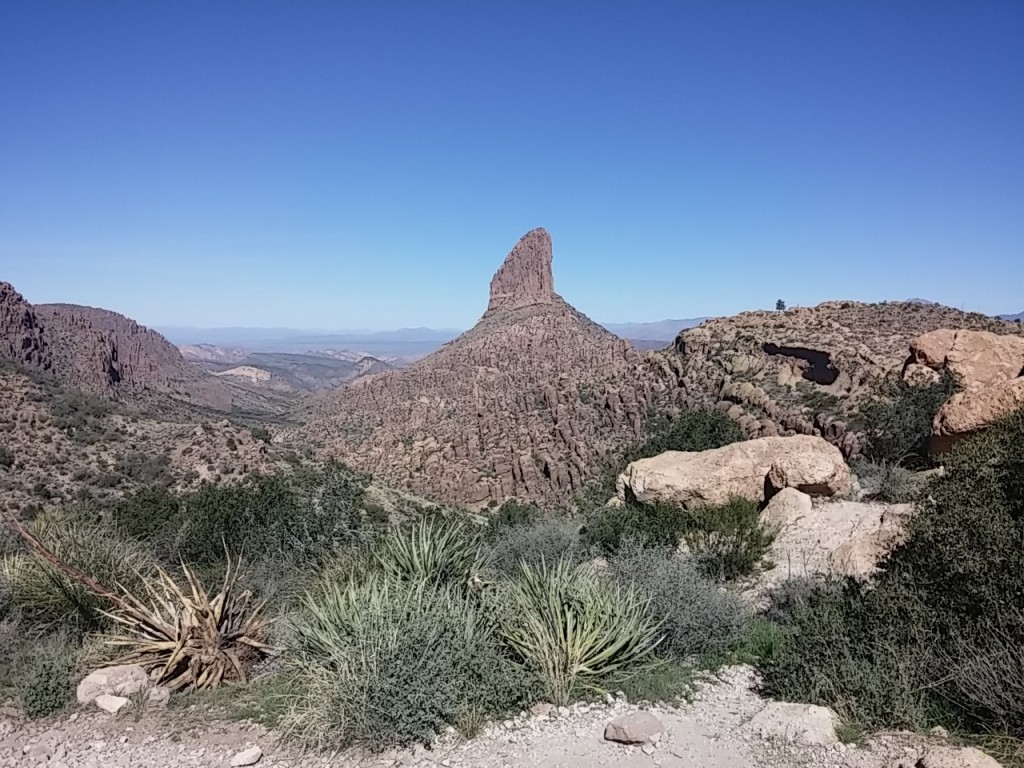 From Wikipedia:
Weavers Needle is a 1,000-foot-high column of rock that forms a distinctive peak visible for many miles around. Located in the Superstition Mountains east of Phoenix, Arizona, Weavers Needle was created when a thick layer of tuff (fused volcanic ash) was heavily eroded, creating the spire as an erosional remnant with a summit elevation of 4,555 feet. It is set in a desert landscape of cactus and mesquite bush, with large Saguaro cacti particularly prominent. The peak was named after mountain man Pauline Weaver .

Weavers Needle has played a significant role in the stories of the Lost Dutchman's Gold Mine. The Needle's shadow reportedly indicates the location of a rich vein of gold, and many treasure hunters have searched for it. The hunt for gold around Weavers Needle has been pursued by hundreds (possibly thousands) of people. Weavers Needle has a large split in the side that makes it look like it has two tops, not one. This can only be viewed from the side.
As I gazed up at the rocks, I was wondering how often there are earthquakes in Arizona…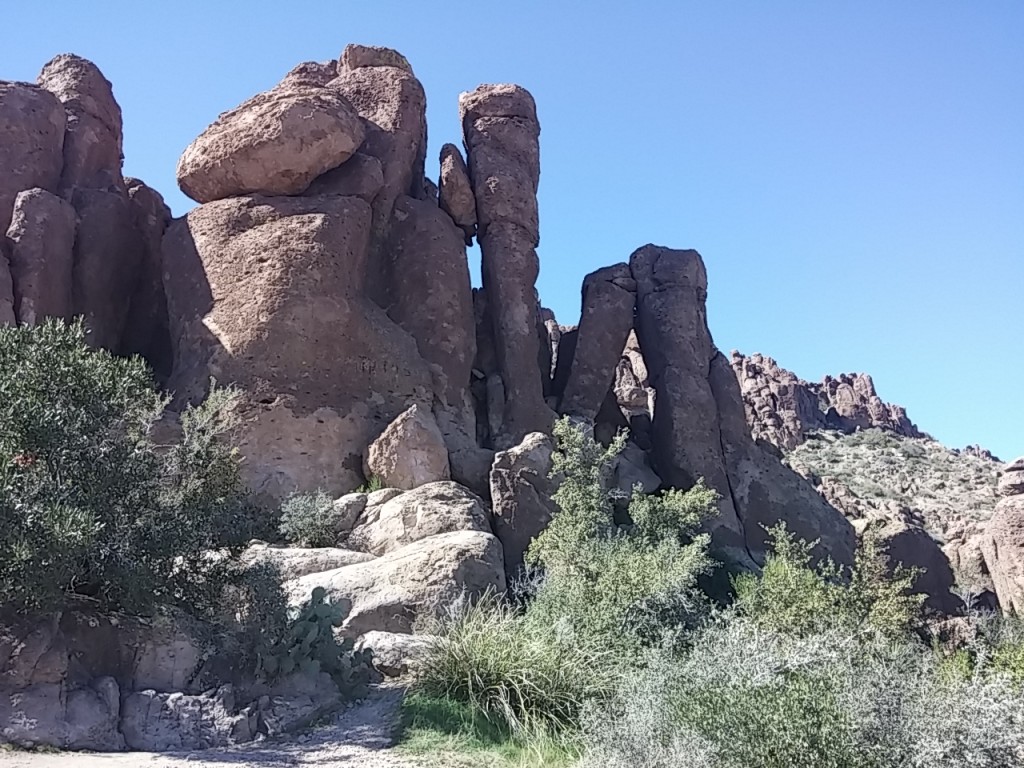 Here's a closeup of the seed pod of a dead Century Plant.

Past this balancing rock, you can see mountain range after range after range…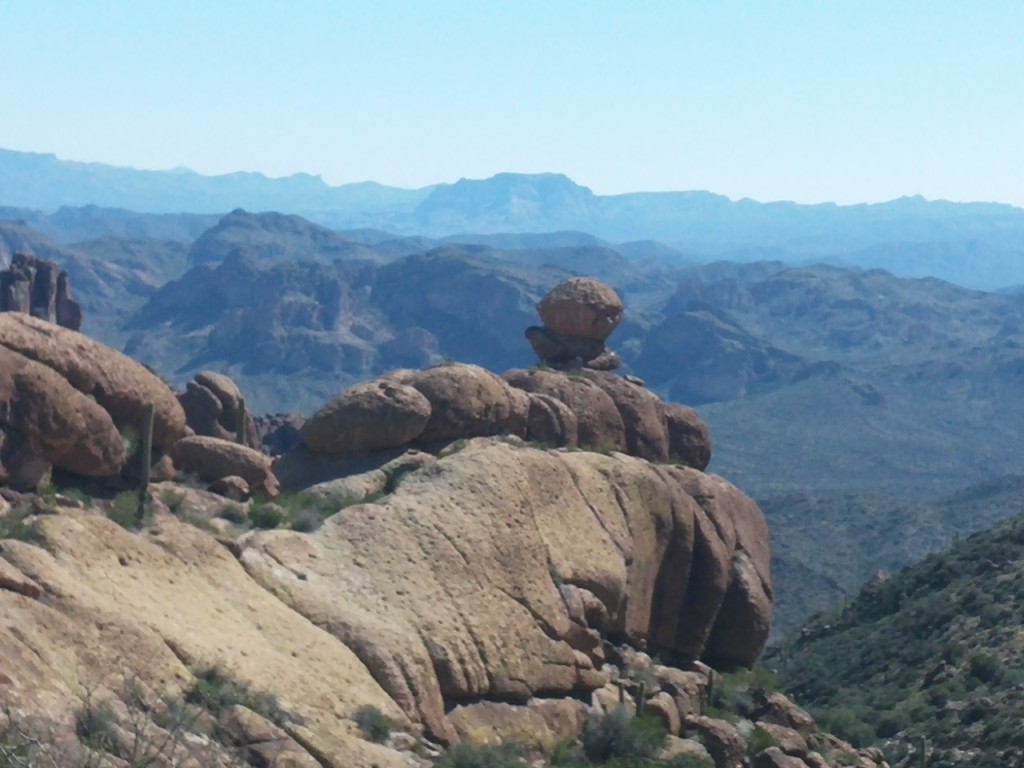 Sophie was getting mighty tired until she found WATER. She was refreshed and energized after a short swim. 🙂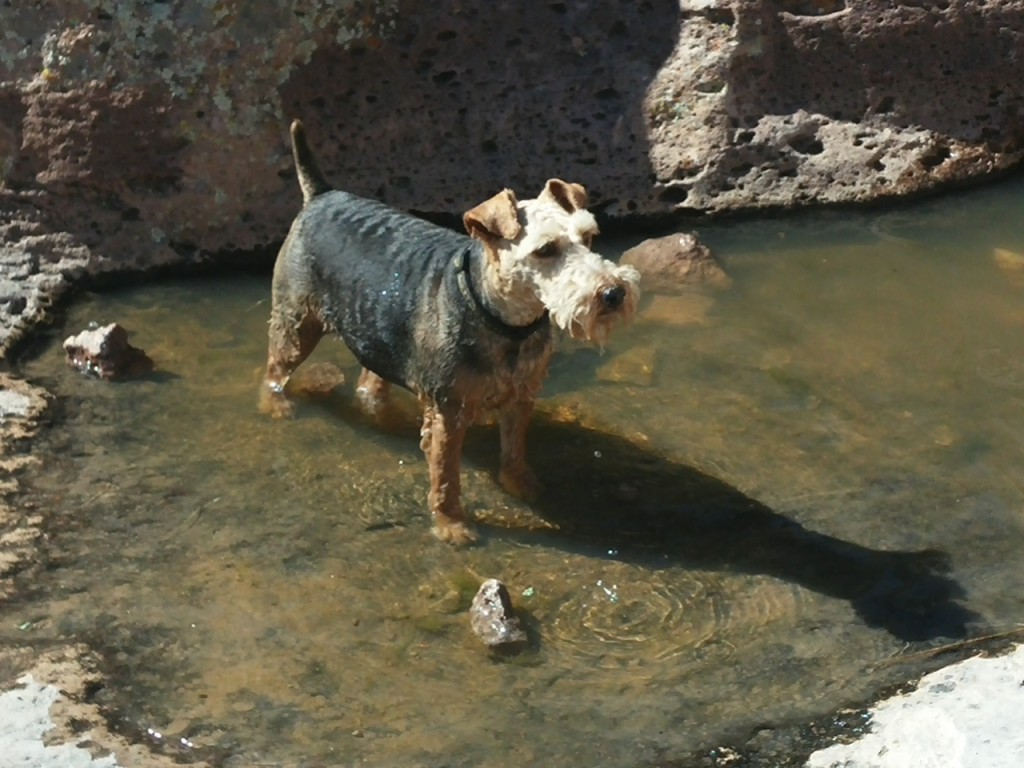 Throughout the trail there are pockets of shade. Ever so lovely to take a break from the bright Arizona sunshine.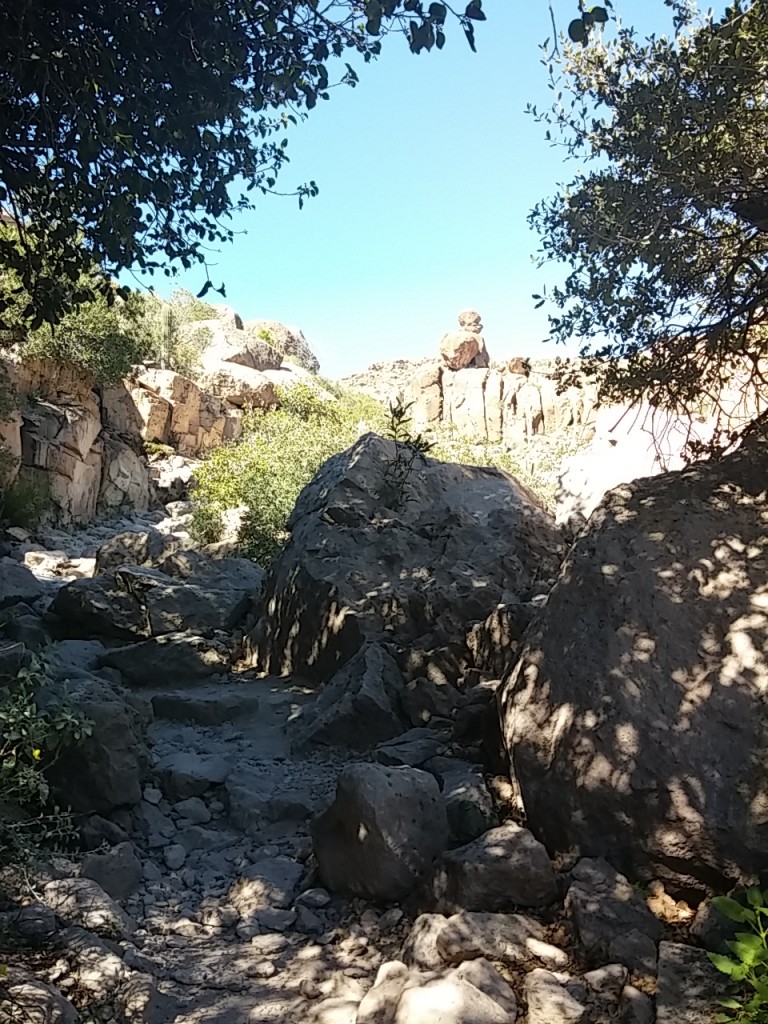 Early wildflowers are just starting to bloom.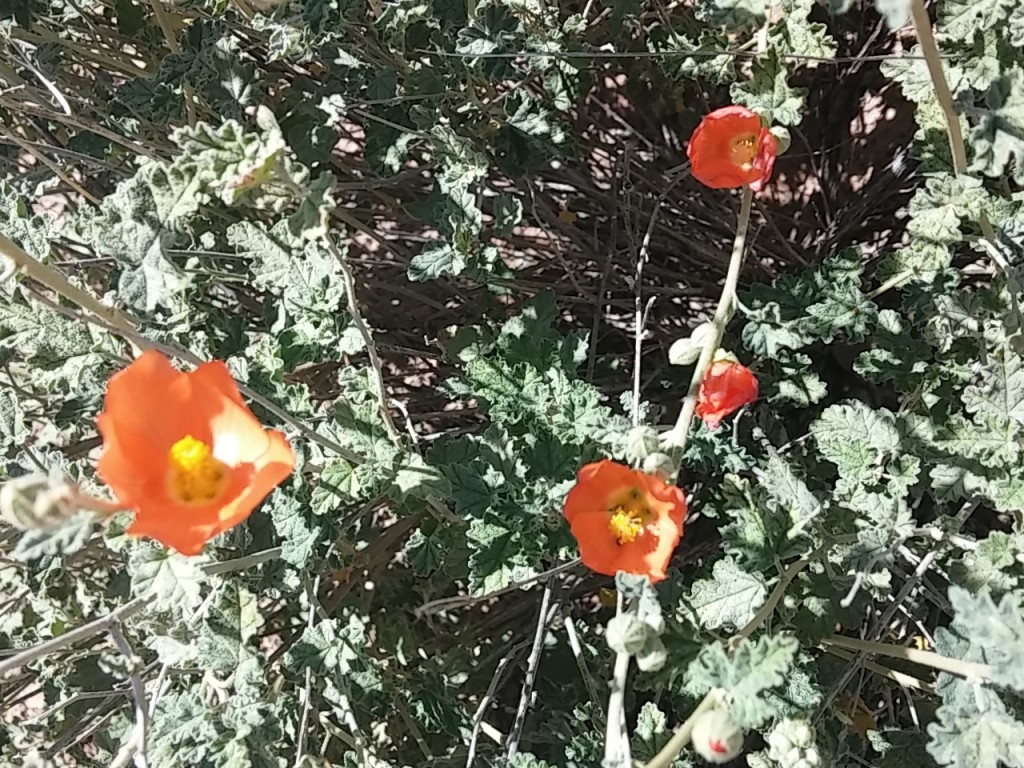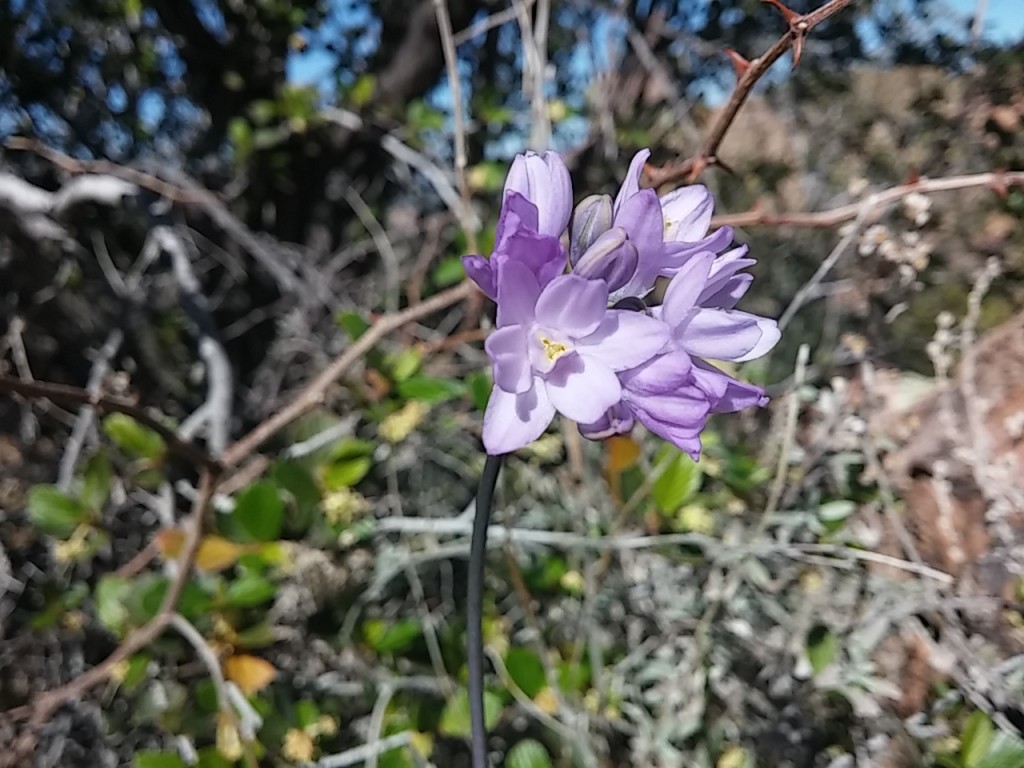 Parts of the trail are quite rocky and challenging.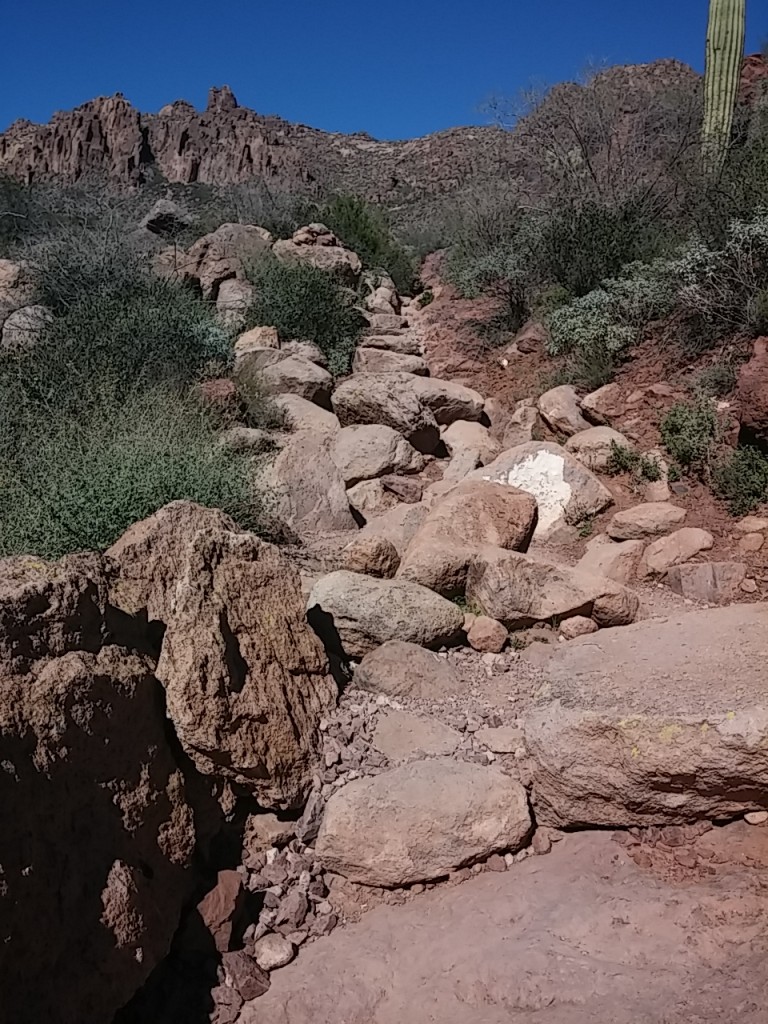 I loved the upside down sign on this Jeep: "If you can read this… Roll me over!"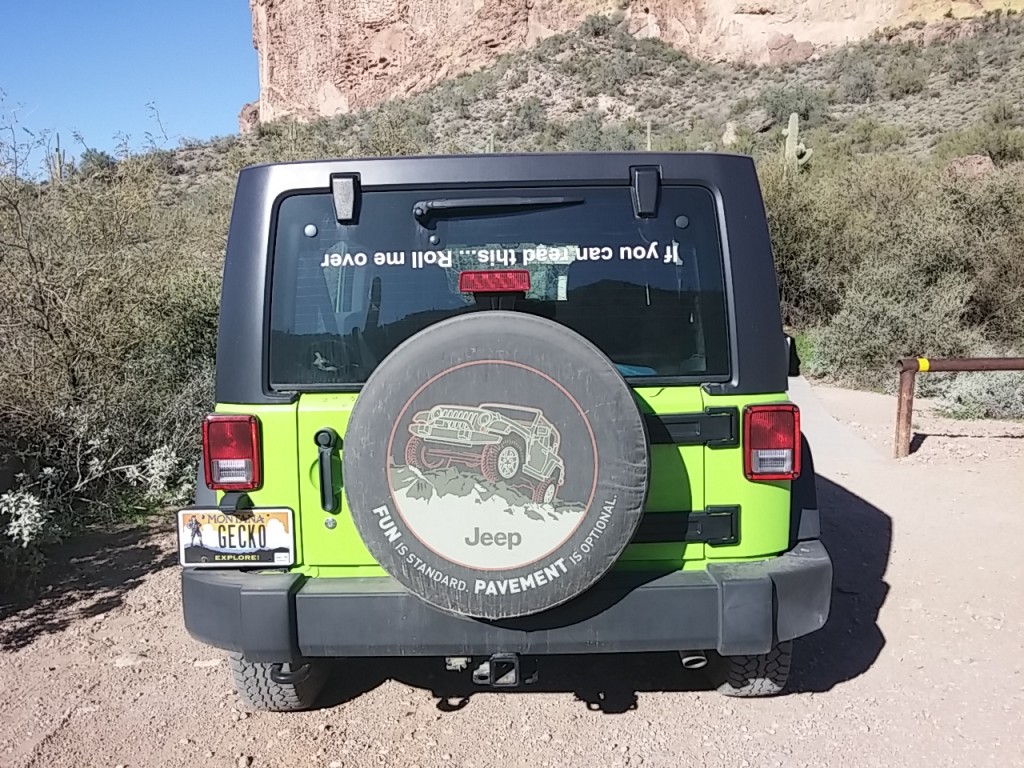 At the end of the trail, something happened that has never happened before. NEVER EVER!
While we stopped to look at the map, Sophie laid down even though there were other people around. She's never laid down when there are new friends to meet!
She's one tired puppy…
Here she is back at home sleeping on her pillow on Homer's dash.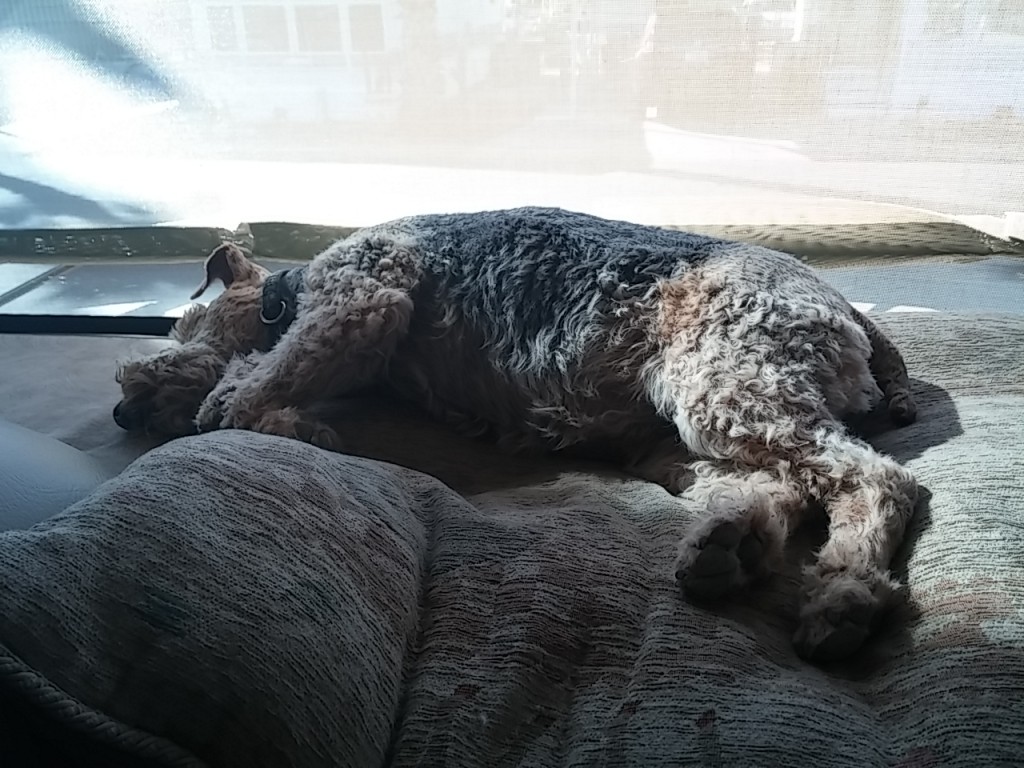 That's how we know it was a successful outing.
A tired dog is a good dog. 🙂