Gold Canyon, Arizona
The funniest running story I ever heard was from a woman named Kelle who lived in Fallon.
Much of Fallon is rural and there are wide dirt areas along each side of the paved roads.
Kelle was training for a marathon and putting in some long runs. She was doing an early evening run along Harrigan Road on a summer night.
As she ran down the road that's populated with small farms, a goat decided to join her. The goat tagged along and kept up with her brisk pace.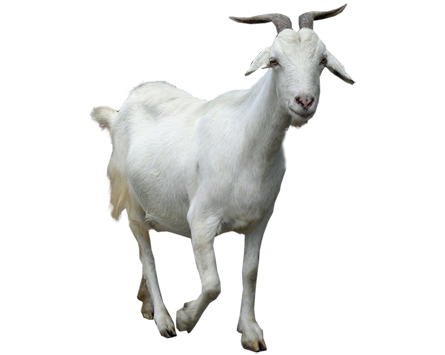 Kelle tried running faster, but the goat kept up with her. She stopped running, and the goat stopped and waited for her to begin running again. She yelled at it to go away, but the goat calmly kept following along.
Finally, she decided to just continue on her run and pretend the goat wasn't there.
The goat still followed her but wandered out into the street in the way of oncoming cars. One guy had to slam on his brakes to avoid hitting the goat.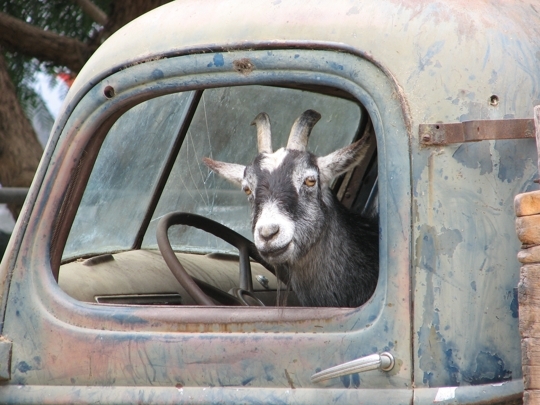 He yelled angrily out to Kelle, "GET A DOG!"
*************************
I thought of that story yesterday while Sophie and I were on a trail run.
Sophie is a ball of fire at the start of the run. She bites at my feet and is a general pain in the butt. Then about 1/3 of the way in, she poops out and drags behind looking like she's on her last breath.
That's when we ran into another hiker who said I was going too fast for her to keep up.
Sophie probably would have agreed with him had she understood what he said. 🙂
But the minute we turned around to go run back to the start of our run, she ran like a gazelle and I had a hard time keeping up with her.
Guess she wasn't all that tired after all.
Maybe I should "Get a Goat!"