Gold Canyon, Arizona
We visited Bass Pro Shops in Mesa the other day. It's less than 30 miles from us.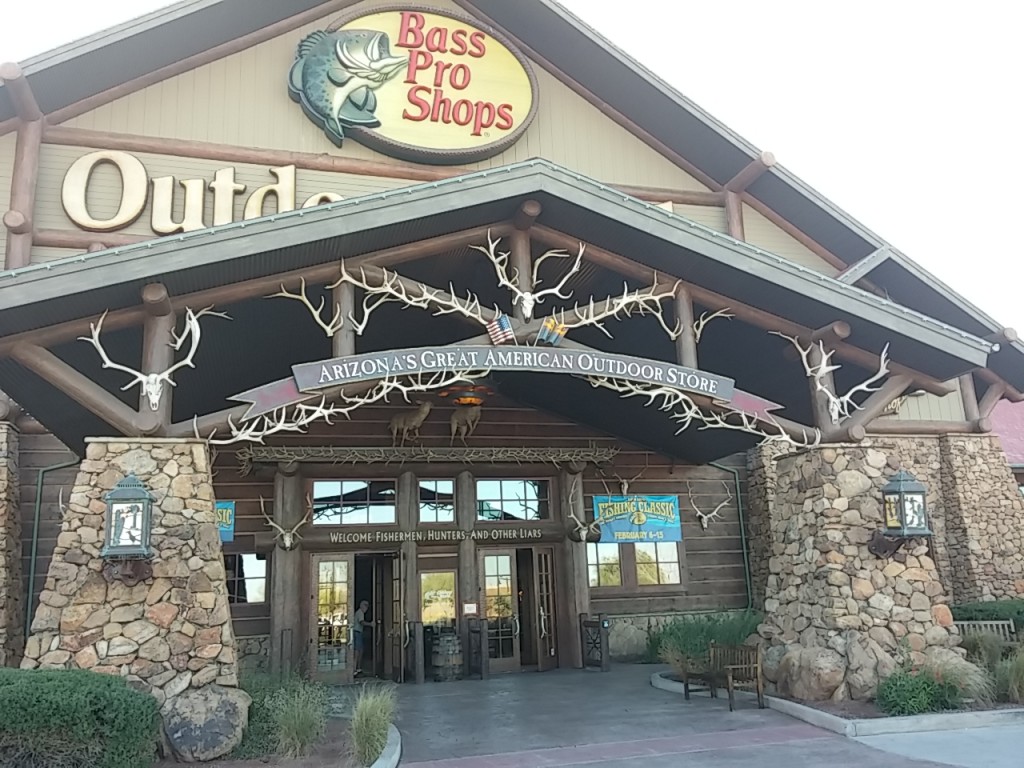 It's an amazing store in many, many ways…
I'm a nut for antlers and there are oodles of them throughout the store–inside and out.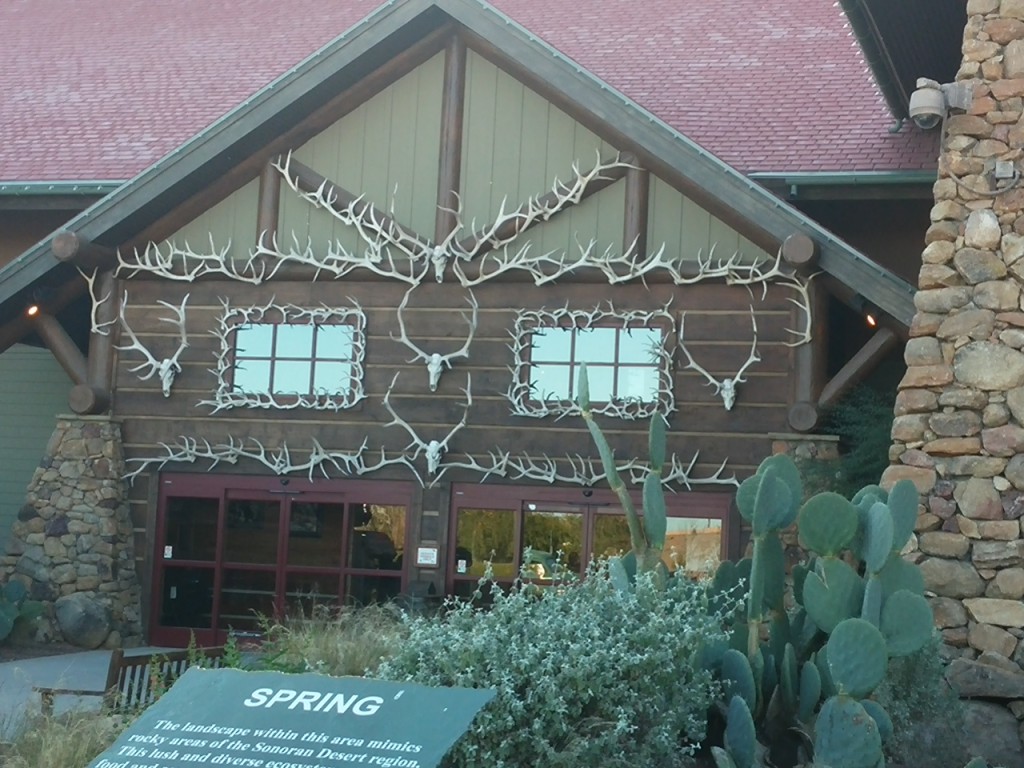 The taxidermy was overwhelming, and the water features stunning.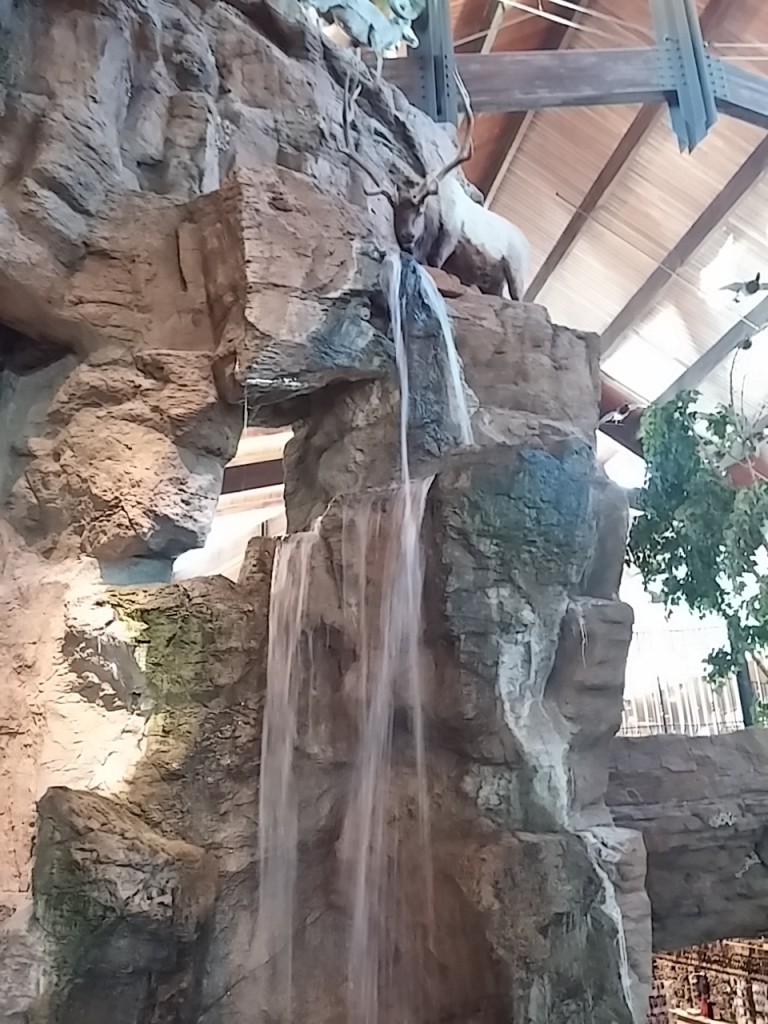 It's hard to see them in this picture, but there were live trout bigger than I've ever caught.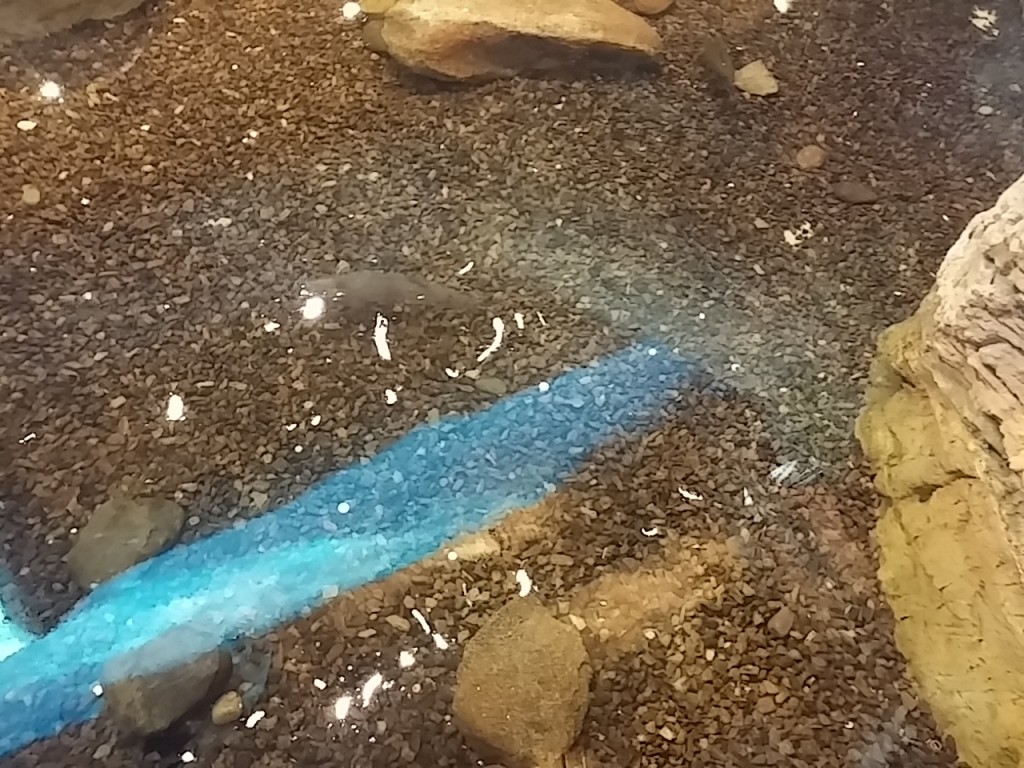 The light wasn't the best for photography, but towards the top of the building on each side there are ledges full of dozens of taxidermied animals.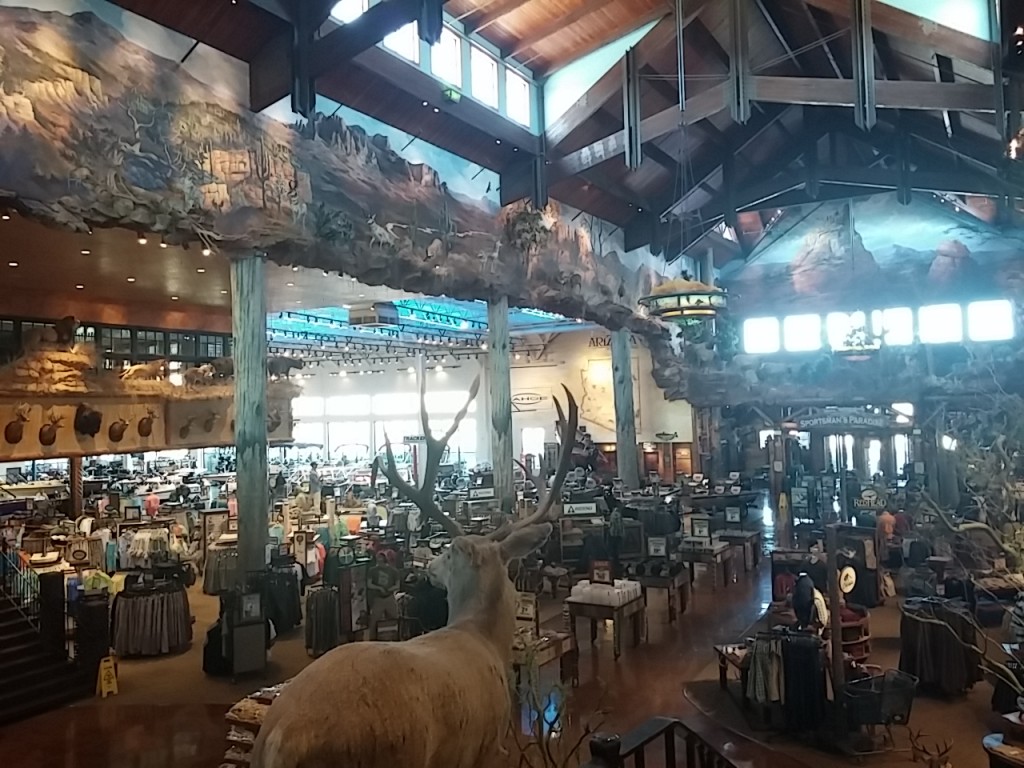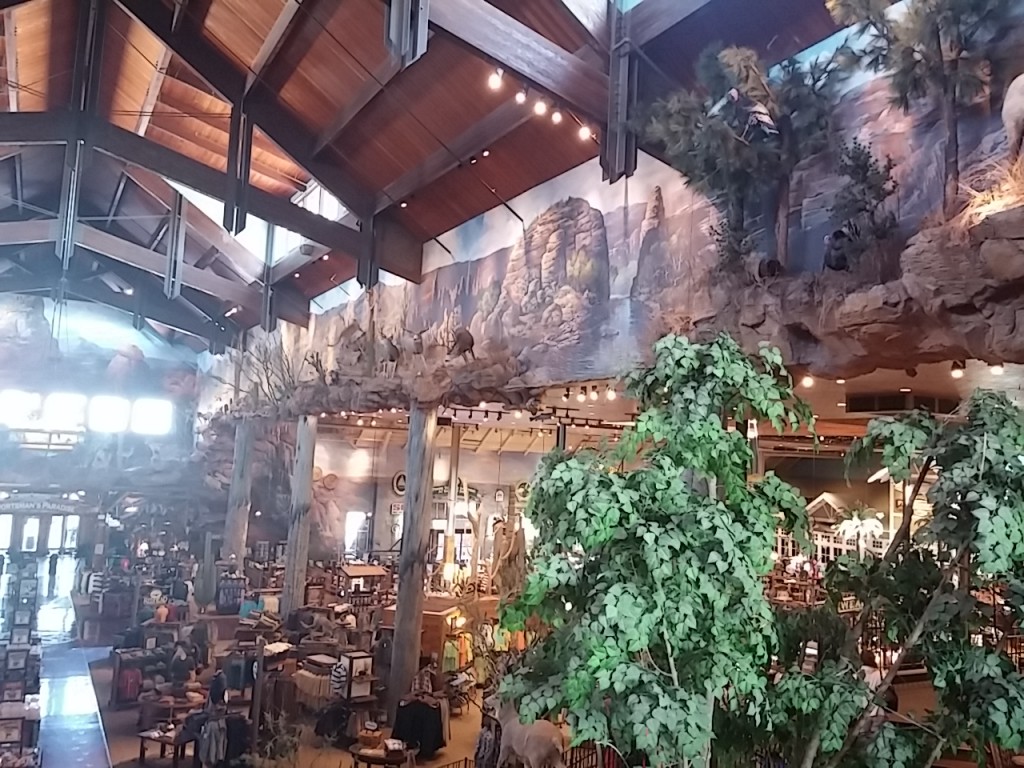 And the thing that amazed me was the level of detail throughout the whole store.
The animals were all set in very detailed native landscaping.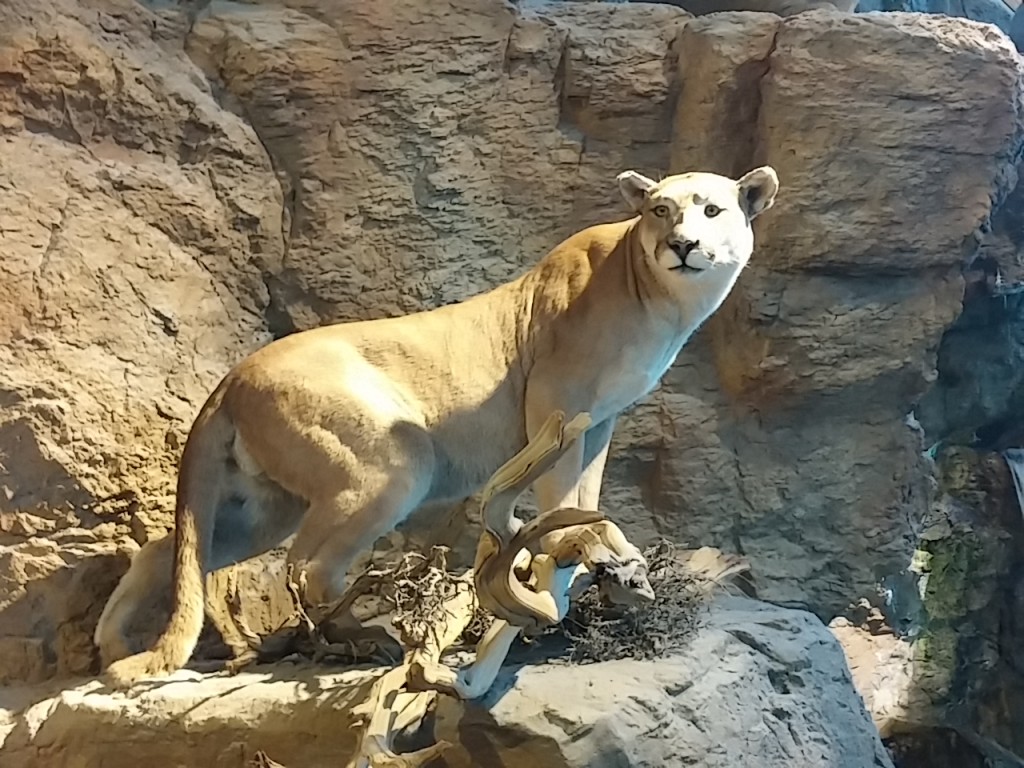 The game cameras were all displayed on birch posts.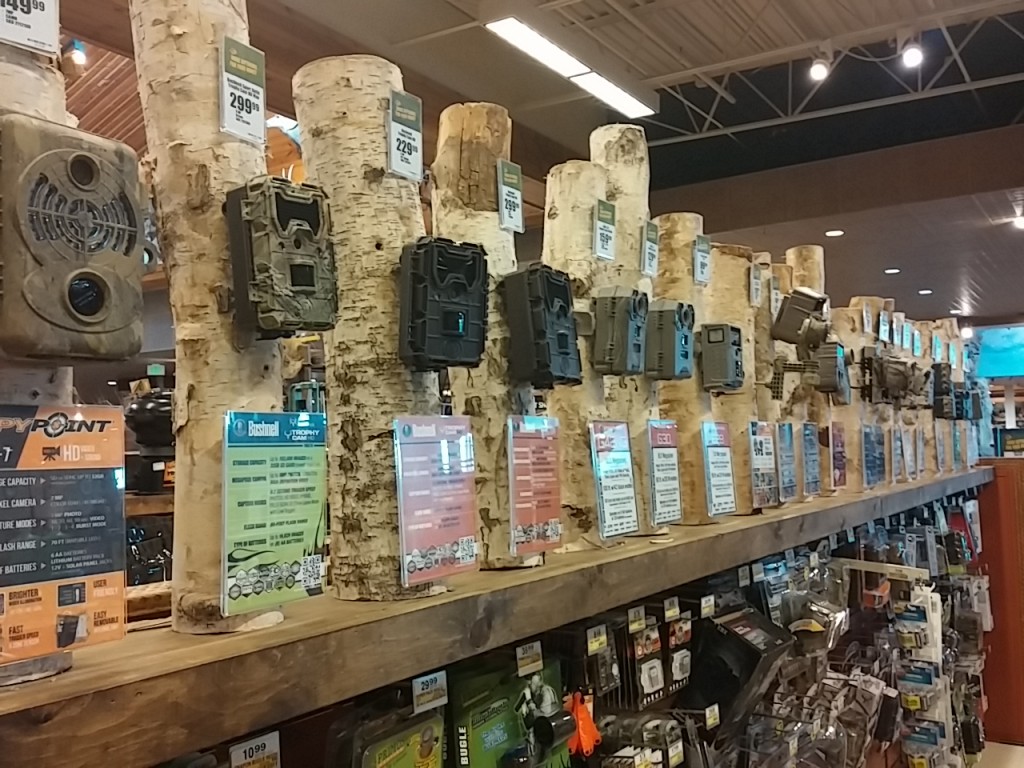 The Carhartt display even has bags of Quikrete concrete so that construction workers feel right at home. 🙂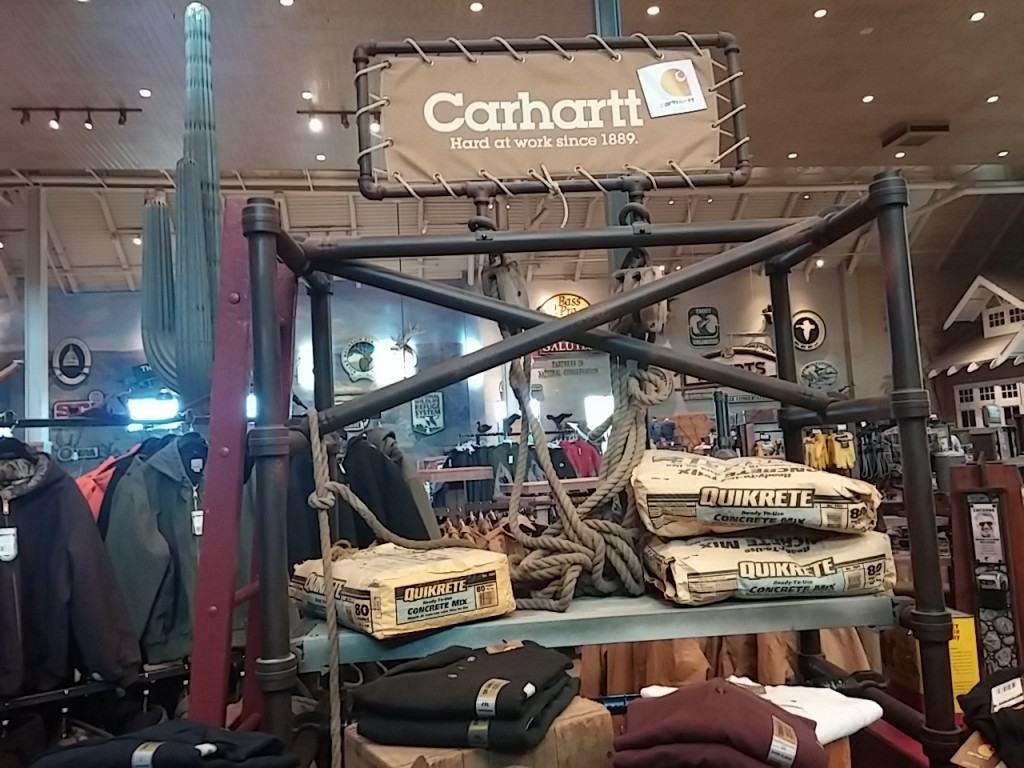 There are dozens of waterfowl displayed in midflight, hanging from the ceiling.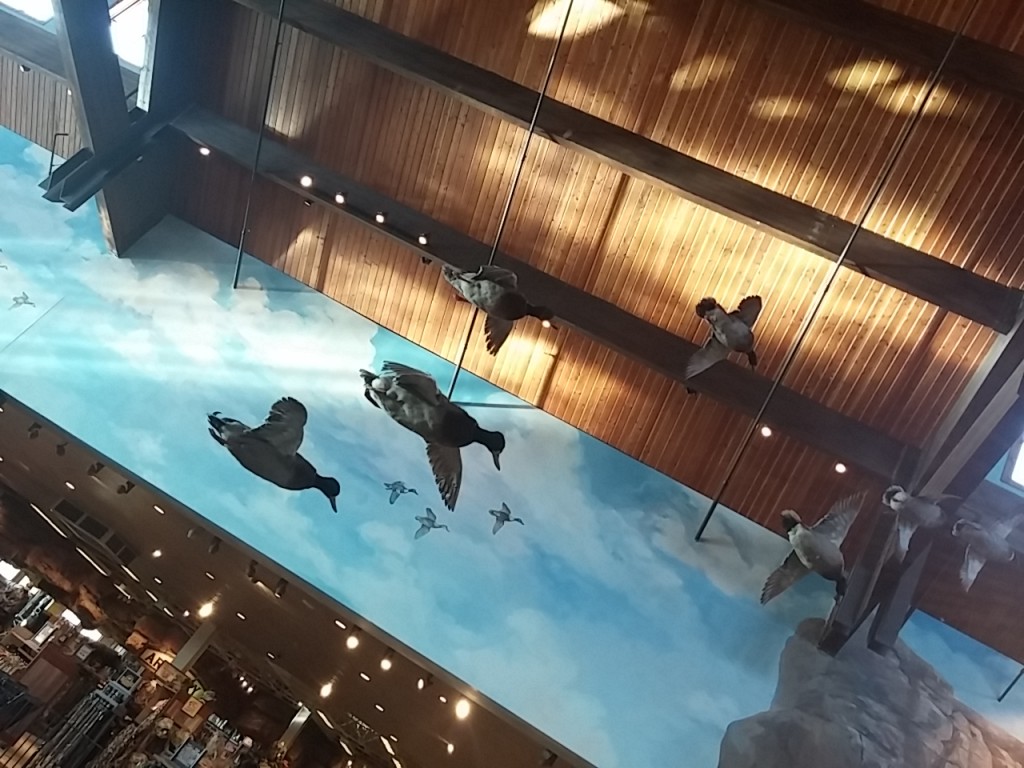 The railing was simple and yet stylish. (This picture is so that Rich can build me some whenever we get a house… 🙂  )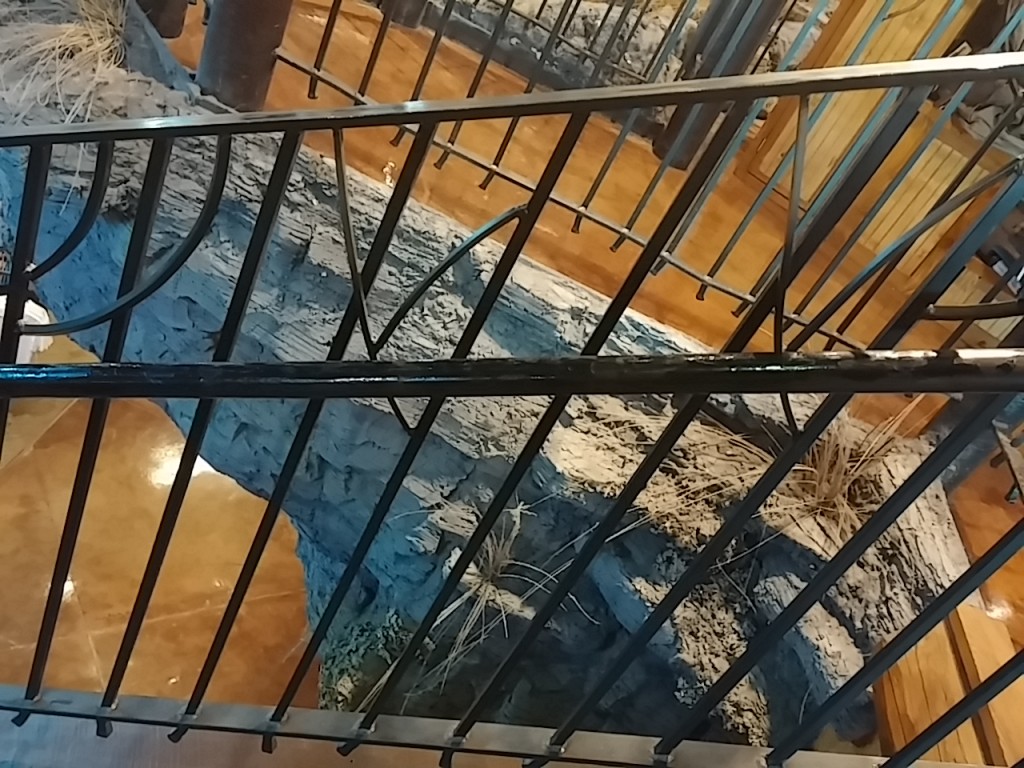 I've never been to the original Cabela's store, but I've been to several newer ones. If I gave Cabela's stores a score it would be a 7.5 compared to Bass Pro Shops score of 10.
The diversity of product, the low prices, and the attention to detail make Bass Pro Shops simply amazing.