Gold Canyon, Arizona
We fixed Sunday brunch for our friends here at the RV Park this morning. This is the same group we had for bagna cauda last fall.
Today's menu included sourdough pancakes, Canadian bacon, scrambled eggs with pepper jack cheese, and sauteed apples with cardamom.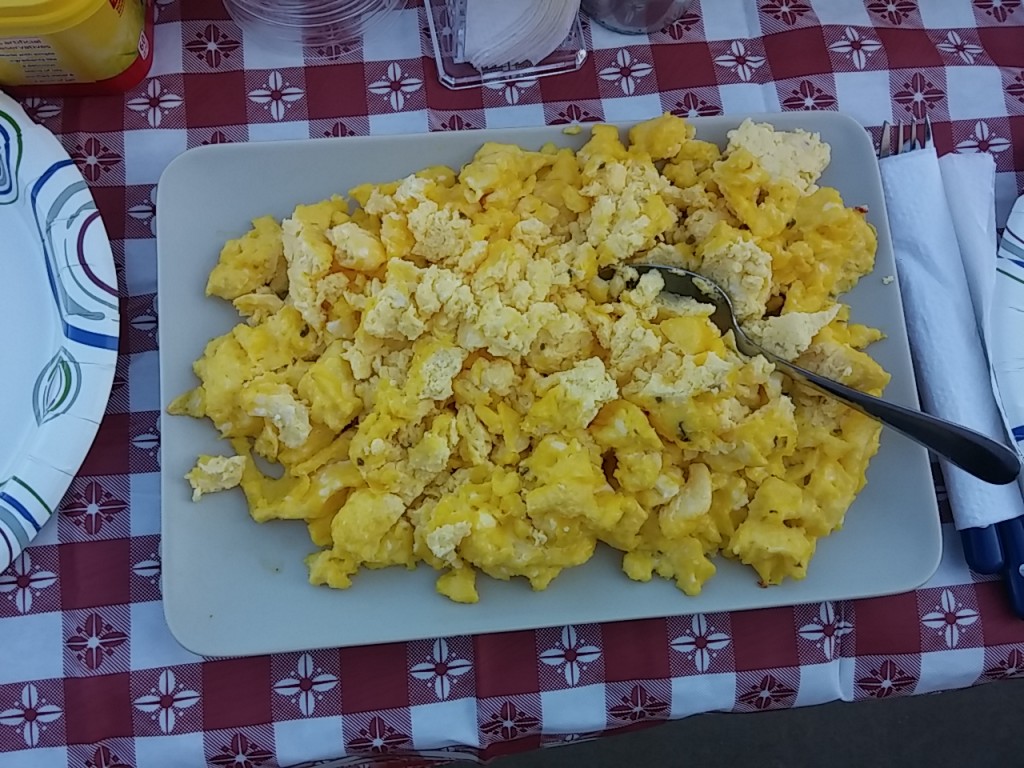 Yummy…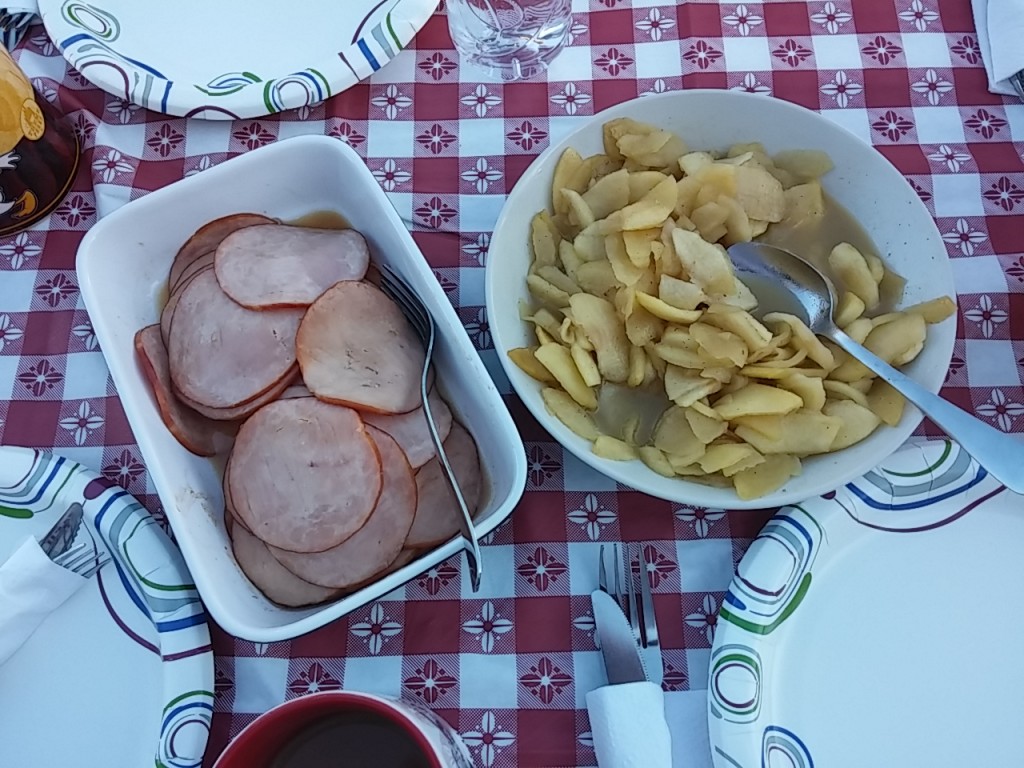 The featured food was the sourdough pancakes. None of our guests had eaten them before.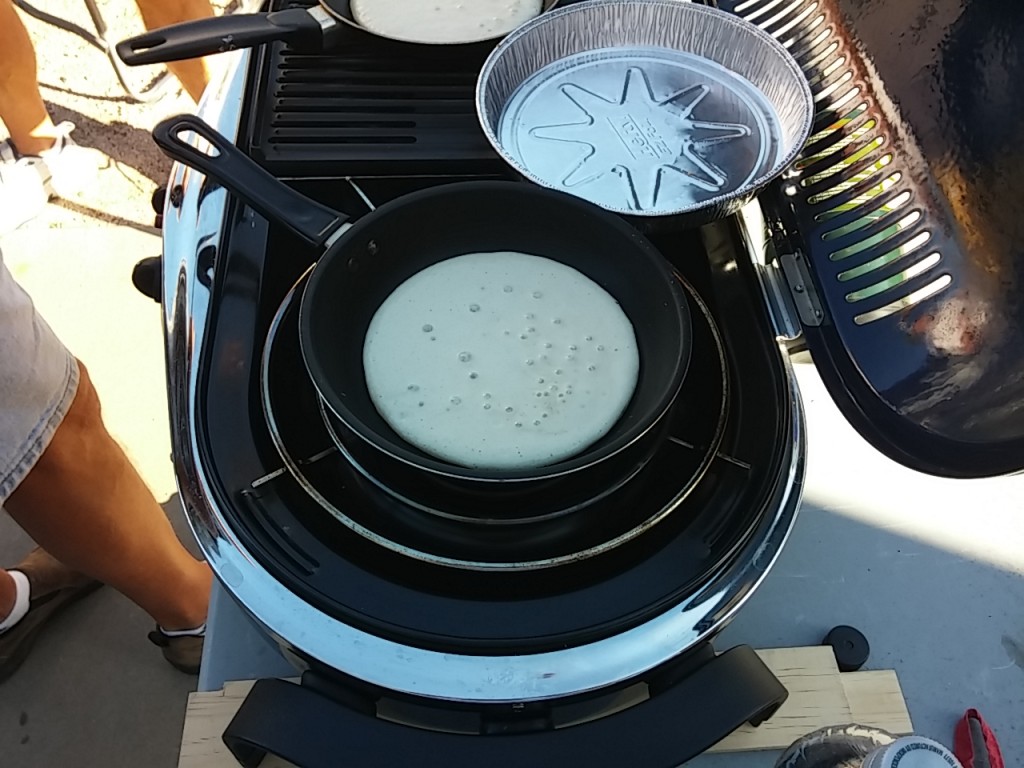 I think they are scrumptious and our guests did, too.
The base for sourdough pancakes is a starter that's mixed with flour and water the night before you're going to use it. The next morning, you remove some of this mixture to use as starter next time. The remainder  is mixed with the pancake ingredients and cooked.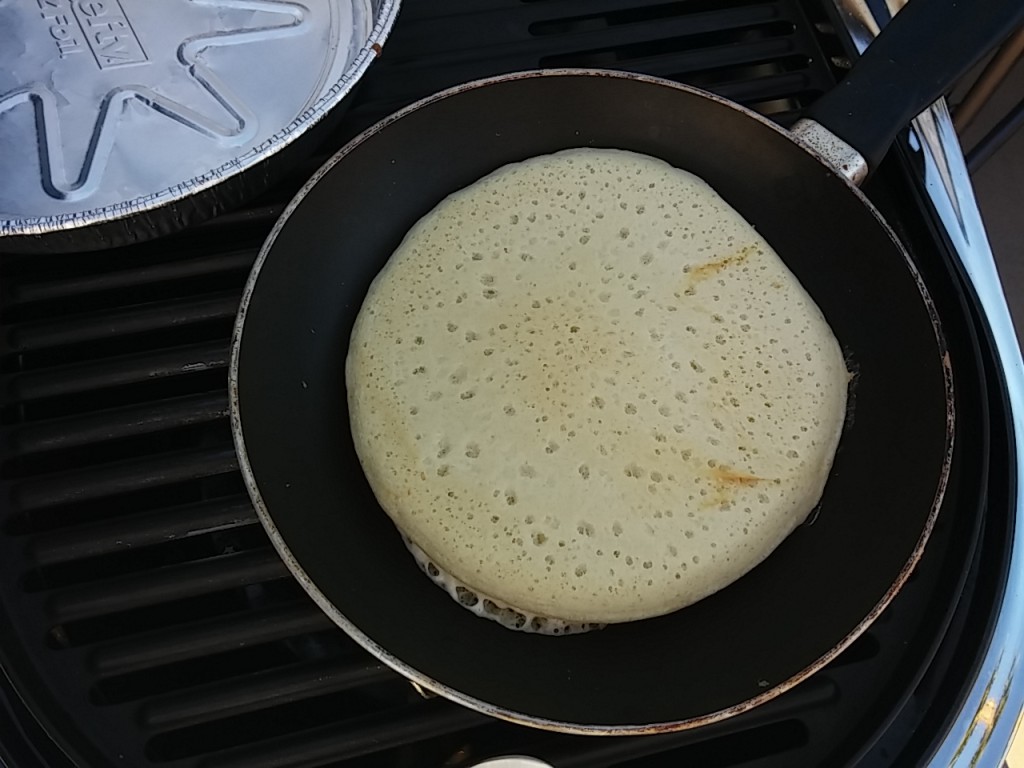 To begin a starter, you'll need to mix flour, water, yeast, and sugar or honey. At least that's how I started ours. There are as many ways to make a sourdough starter as there are ways to use it.
Our sourdough starter is only four years old. That's very young compared to Carol's which is over 30 years old.
We hadn't used our starter for about a month, so it had a layer of dark liquid on the top.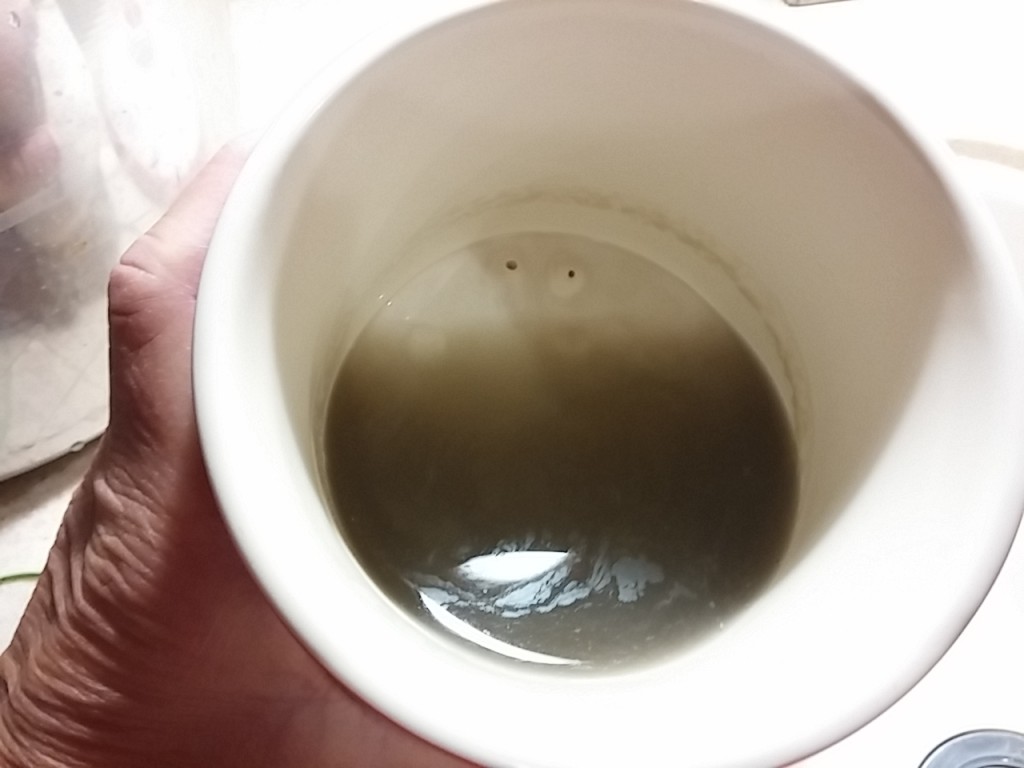 The liquid is alcohol from the fermentation process which acts like a preservative.
So while the starter looks hideous, it's actually a good thing. And it tastes much better than it looks! 🙂