Gold Canyon, Arizona
Dear Gentle Blog Reader:
If you are reading this first thing on Friday morning, here's what I'll be eating while you are reading…
A doughnut!
I LOVE doughnuts! They are one of my top five foods. Cheesecake has always been and will always be my favorite food of all. But doughnuts are securely in the top five.
The doughnut pictured above is a bear claw. It's my second favorite doughnut.
Numero Uno Doughnut? A Cronut!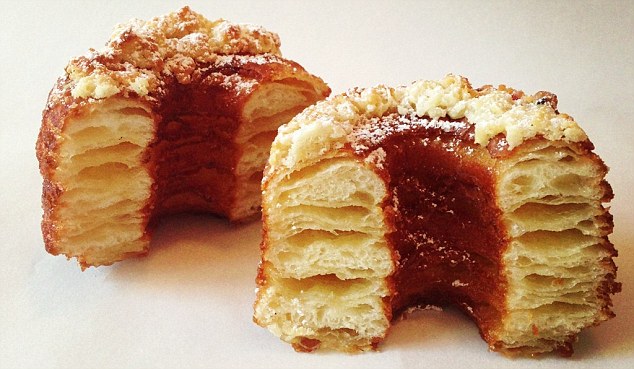 Croissant + Doughnut = Cronut
I actually haven't had a true Cronut. But I'm guessing that they are as divine as they sound–taking the best of each pastry and perfectly blending them into one delicious delight!
There's only one place that sells a Cronut: Dominique Ansel Bakery in New York.
Shoppers can buy a maximum of two Cronuts if they are lucky enough to get some before they run out for the day…
Because I'm nowhere near NYC, I've only had a Croissant Donut at Dunkin' Donuts. (It can't be called a Cronut because that's trademarked. 🙂 )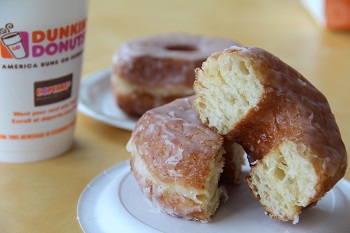 While I'm sure it's nowhere near the Cronut in taste, it's a decent alternative, at least for those of us who can't fly to get the real thing.
It's really quite good, but I wish they had a red light at Dunkin' Donuts like they do at Krispy Kreme to say when the doughnuts are fresh and hot!
For many, many of my working years I rewarded myself every Friday with a doughnut. Seemed like the perfect reward for making it through the week.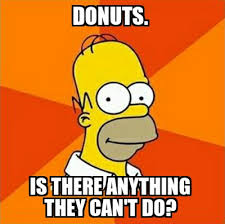 Some weeks, I had two Fridays because the week seemed twice as long.
The Gold Canyon RV Resort offers free doughnuts every Friday. All we have to do is listen to The Buzz–news in and around the park for about ten minutes.
Seems like a small price to pay for a doughnut!
Thank goodness it's Friday!