El Mirage, Arizona
Yesterday was our last day at Pueblo El Mirage Resort.
And today's Super Bowl Sunday. For the record, I don't care who wins. I just hope both teams play well and that it's a close game.
As Sophie and I took our last long walk around the resort, we passed by dozens of Seahawks fans.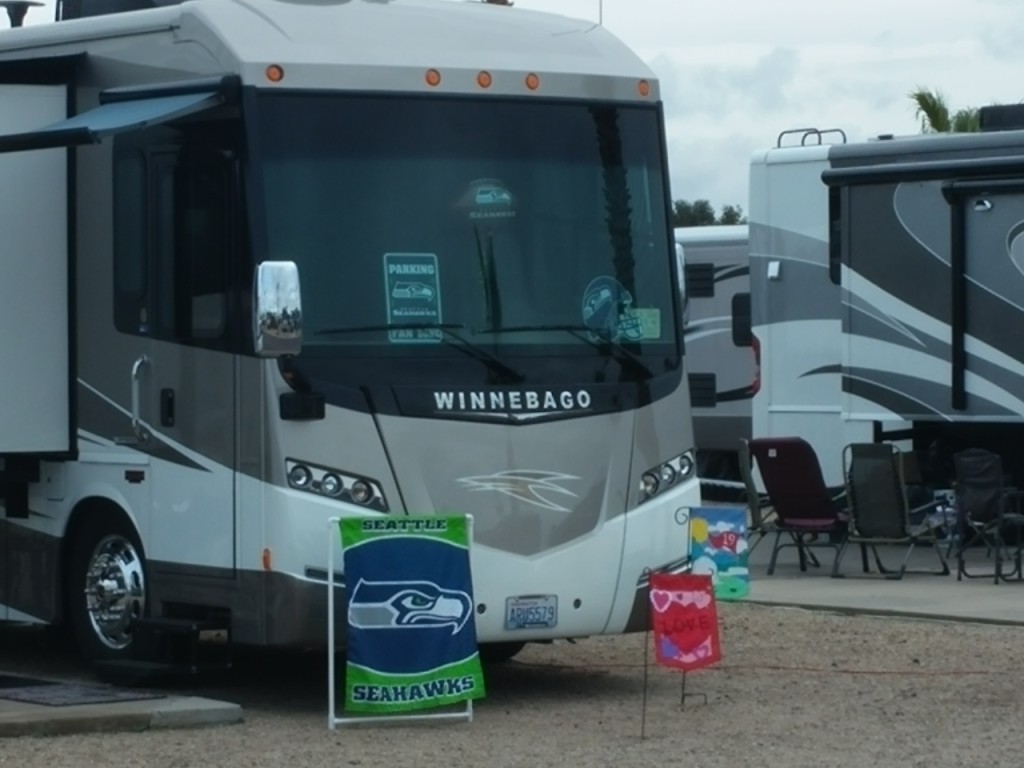 Many of the parks' residents are from the Pacific northwest.
And they are very proud to be part of the Legion of 12.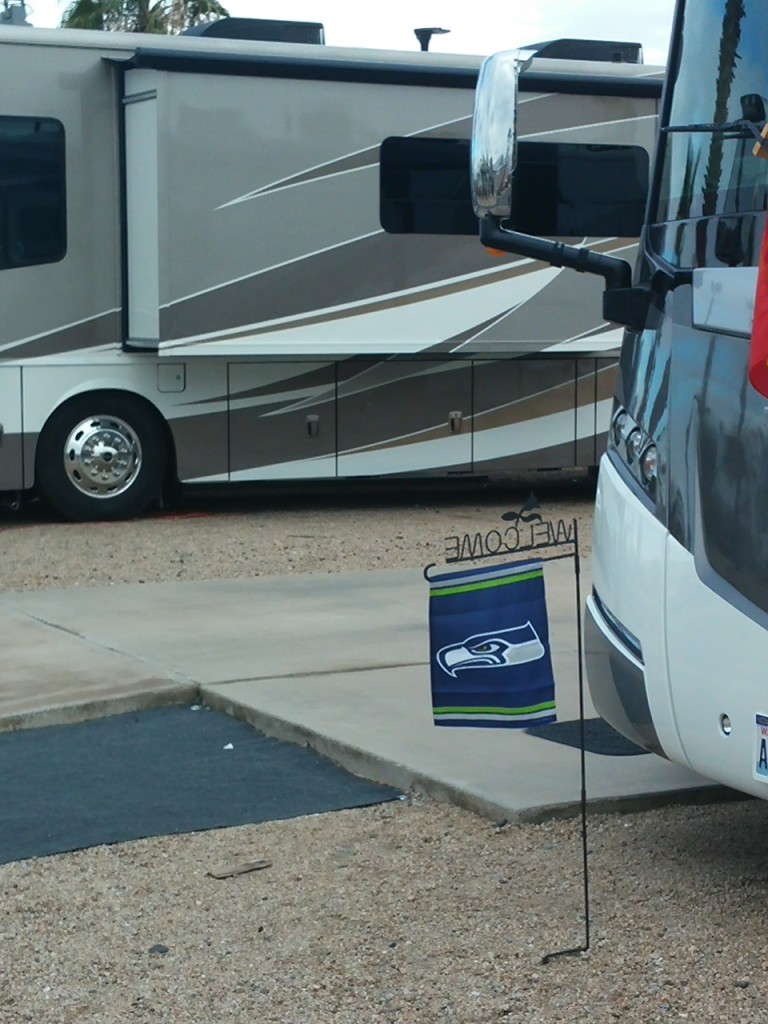 Young and old, it seems like the northwest crews around here are all rooting, "Go Hawks!"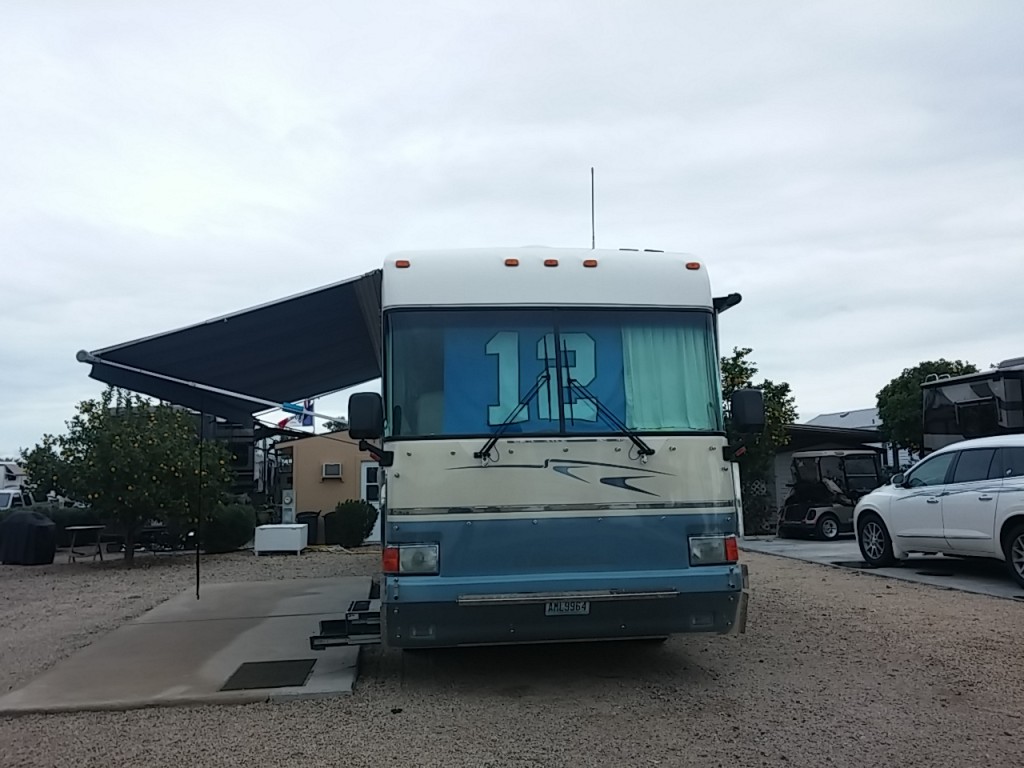 Their allegiance runs closely below their patriotism.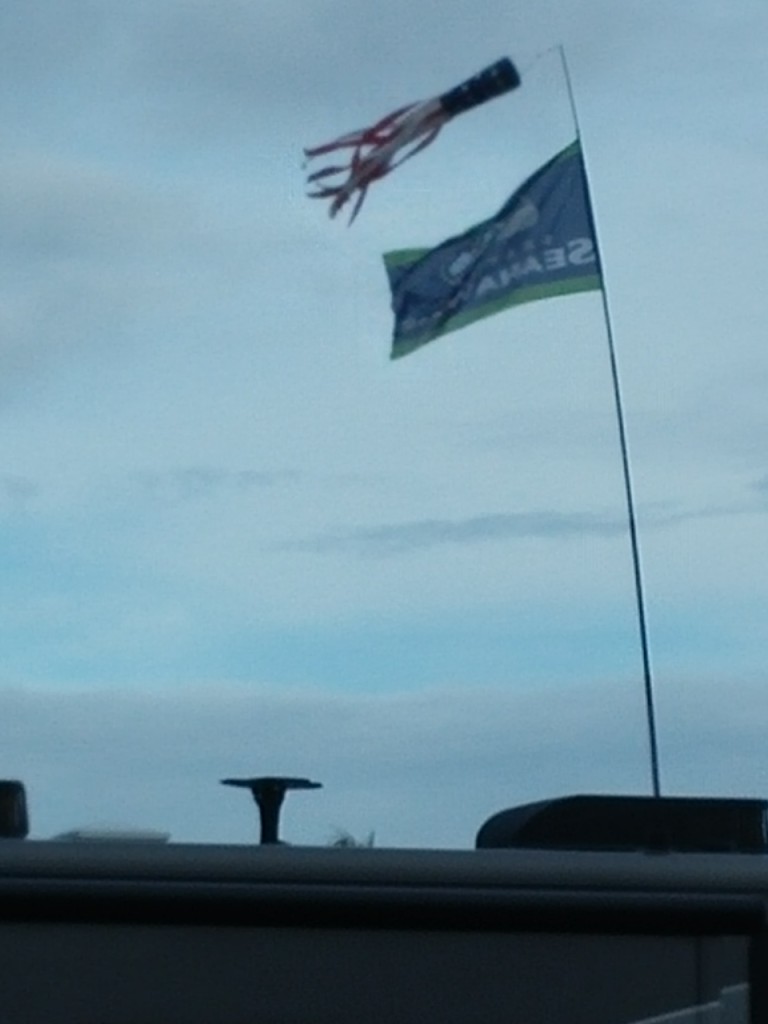 I've seen oodles of the Seattle Seahawks balloons floating around the park.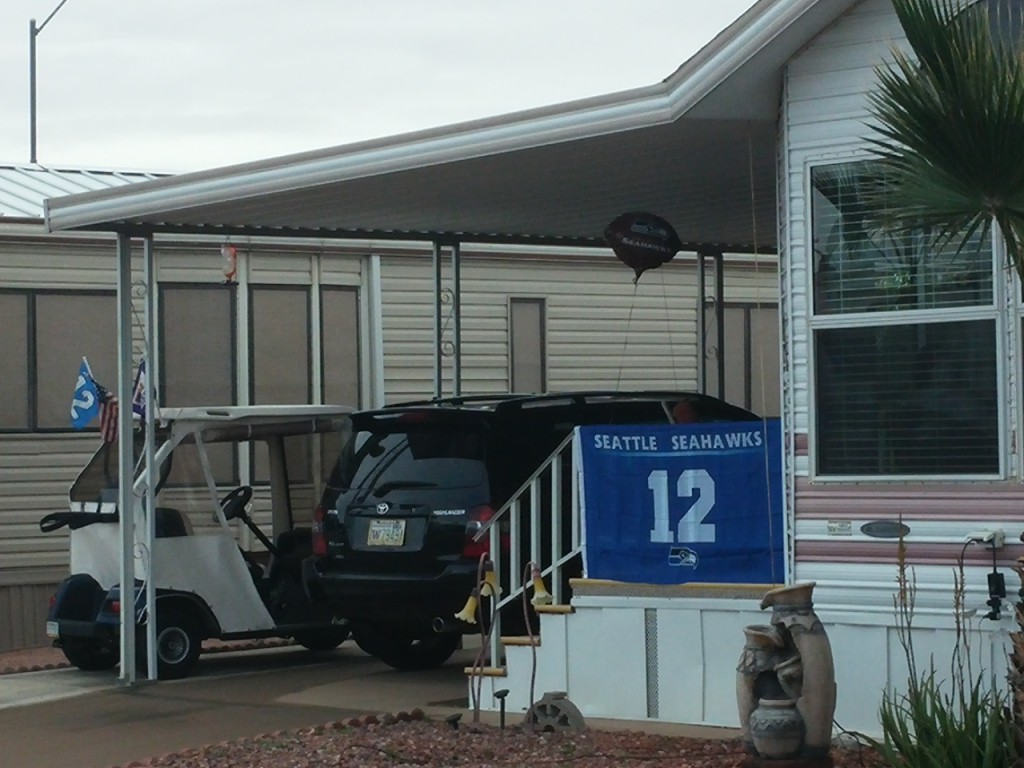 But surprisingly I haven't seen two of the same banners or flags.
I did, however, see a Boise State Football flag that made this Idahoan homesick. 🙂