El Mirage, Arizona
We went for a drive to Lake Pleasant yesterday.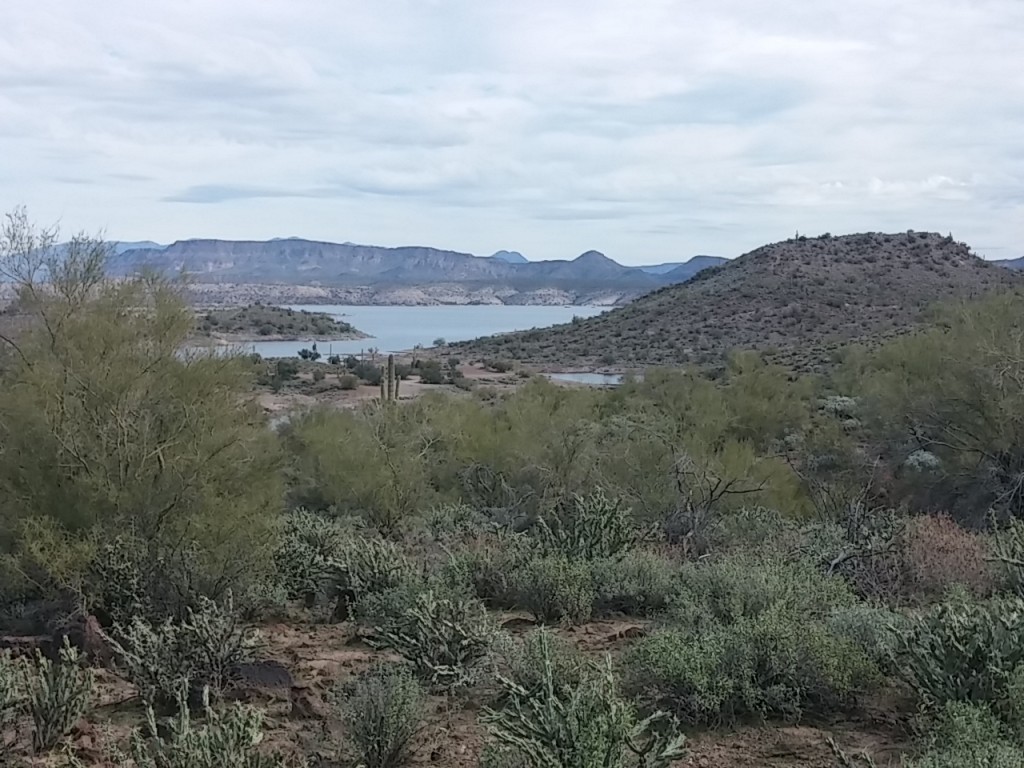 It's a beautiful area with a manmade reservoir and lots of trails.
So we went for a hike on Pipeline Canyon Trail.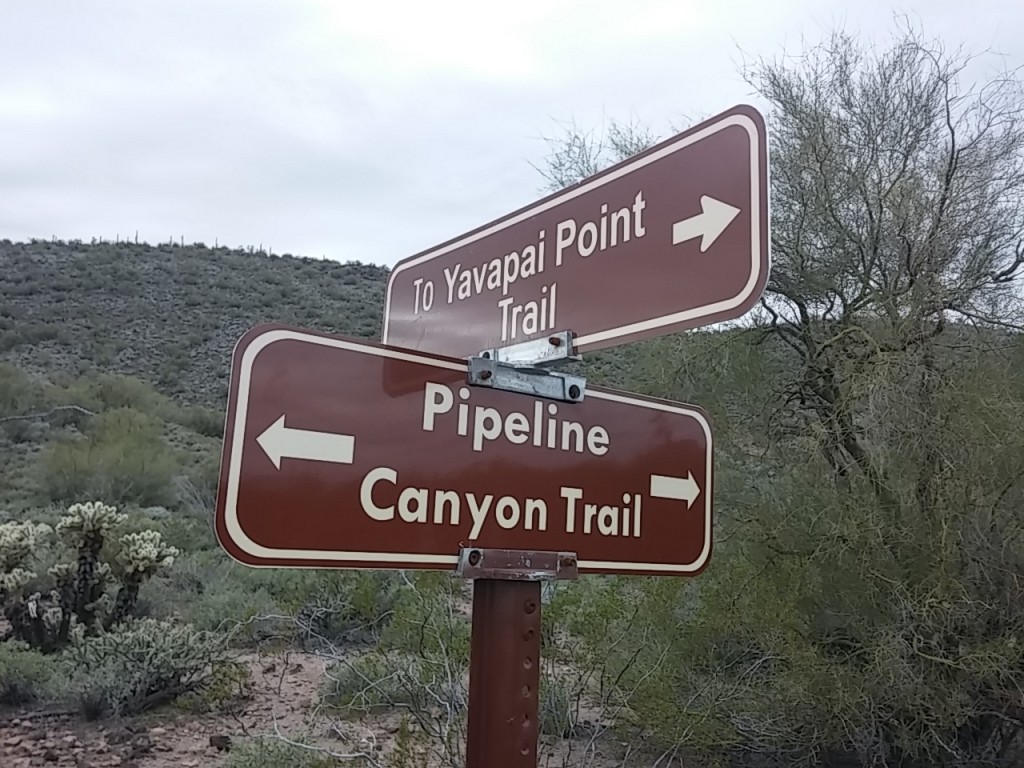 It's lovely. Sophie especially liked the bridge that crossed part of the lake. And she really liked the lake… So much so that she jumped right in for a swim on the way back.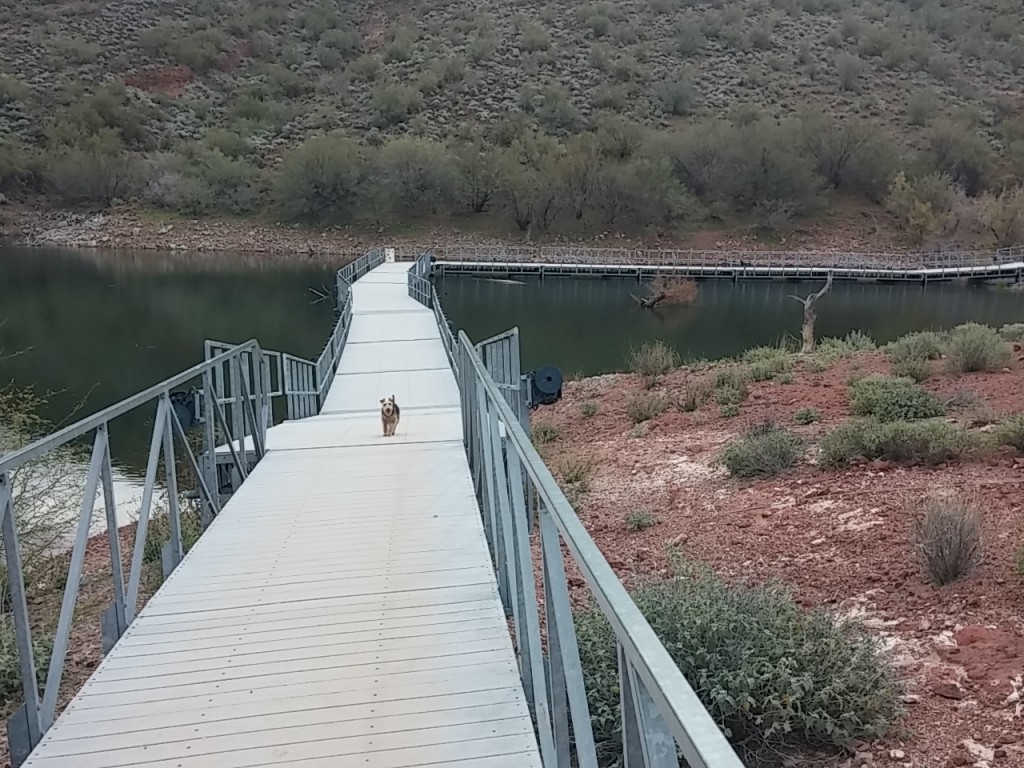 We ran into a couple who were also from Boise (It's a small world!) and had a nice chat. They stay at Army Corp of Engineer and municipal parks as they travel. Those can be cheaper alternatives and easier to get in to.
I'm continually surprised at the amount of water and greenery in Arizona. I'm sure the water is just because of the places we choose to visit, but the green-tinged desert is everywhere.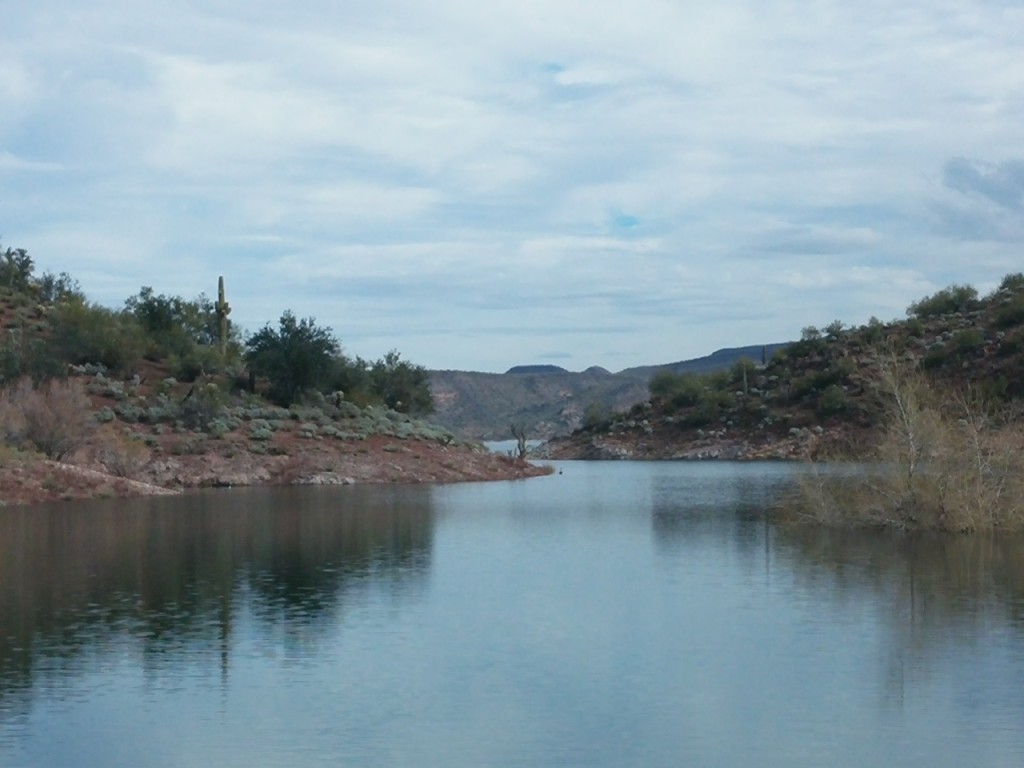 People from non-Nevada areas think the Arizona desert is barren, but if they just took a look at Nevada desert they'd see what we mean.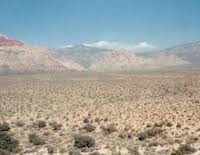 The best part of our hike came at the end.
We heard and then saw five wild burros!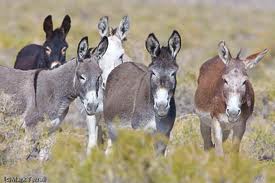 They were too far away for a picture opportunity, but we got a great look at them with our binoculars.
I had no idea that burros came in so many different colors. We didn't see a red one, but we did see black, white, and grey.
Seeing wildlife anytime is a special memory. 🙂