El Mirage, Arizona
We visited Cabela's in  Glendale the other day. It's a colossal store with over 160,000 square feet of retail space.
While the store size is amazing, the wildlife display is the focal point of the entire store.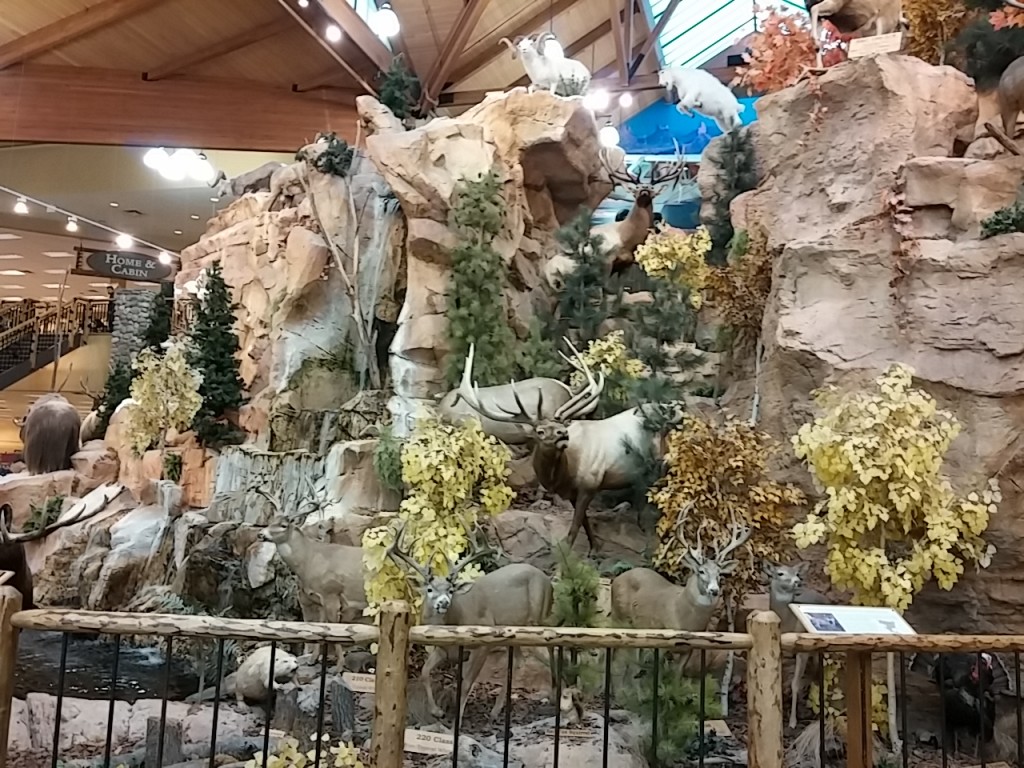 Many of the animals are shown in action like this mountain goat jumping across from one rock to another.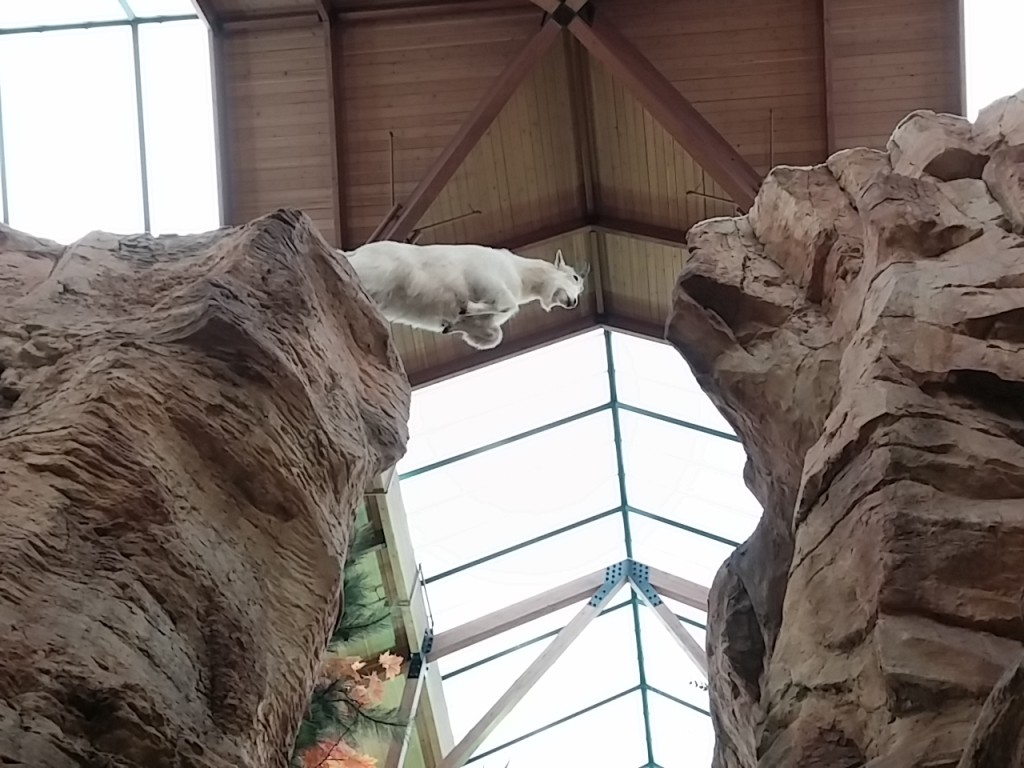 The mountain is two stories high with animals ranging from bears to wolves.
You can get an idea of the mountain's height by comparing it to the woman in white (with her arms raised) standing at the bottom of the canyon walls .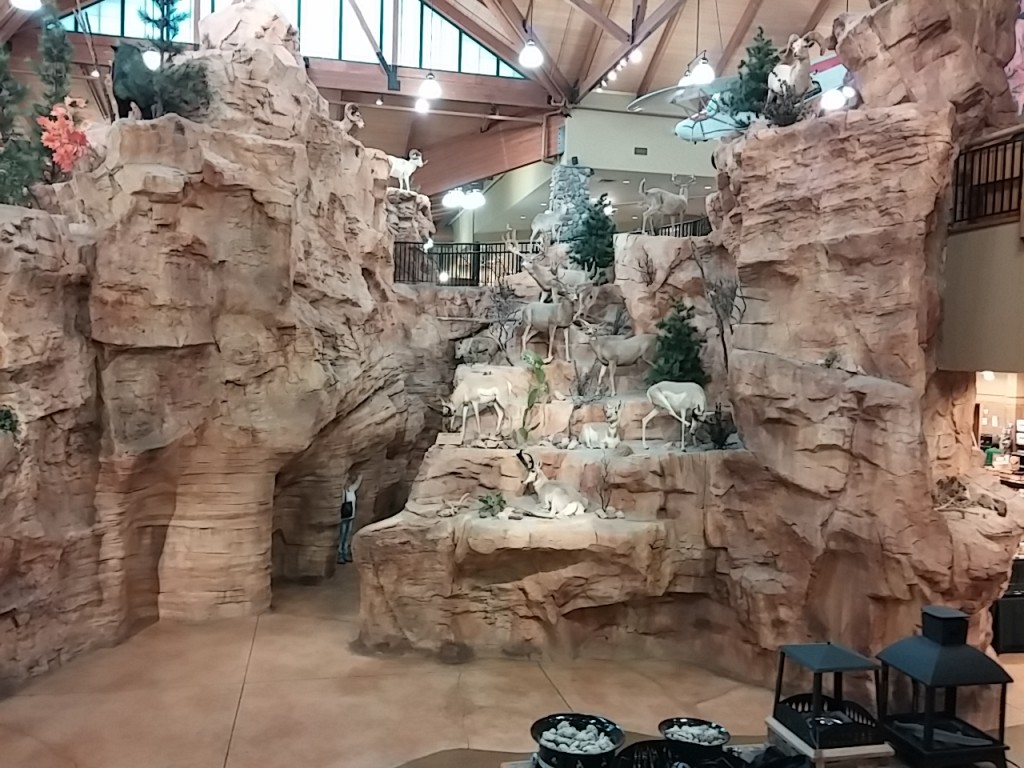 Because most hunting is done in the fall, the scenery shows the animals during hunting season.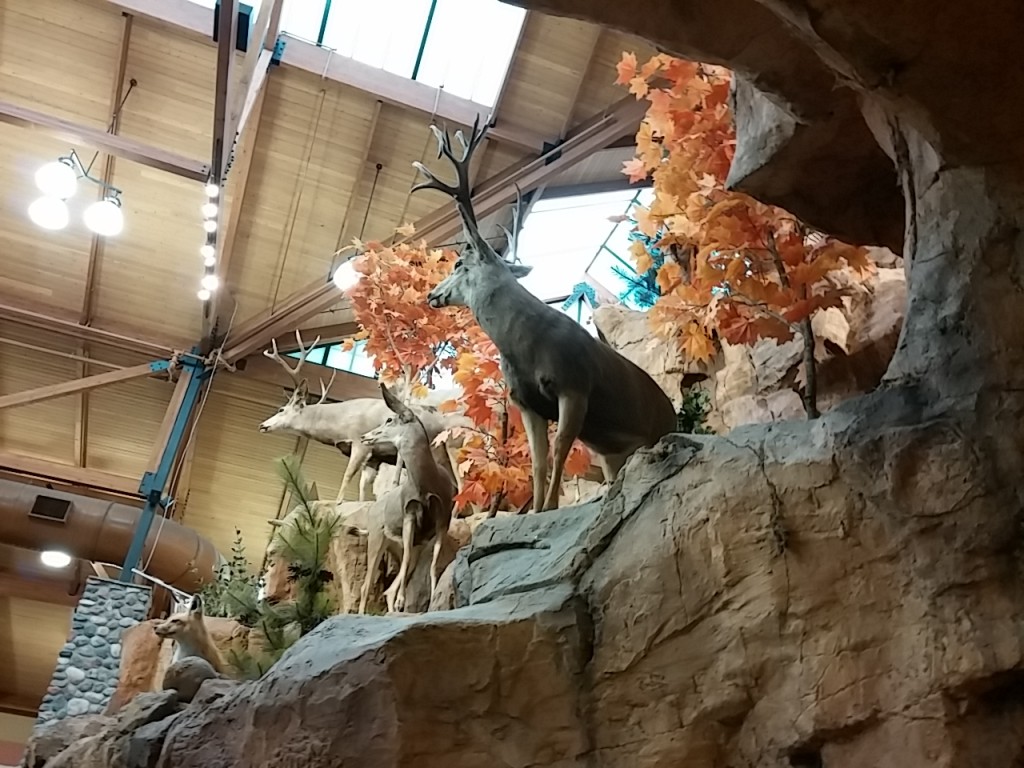 Another section of the store shows African safari animals.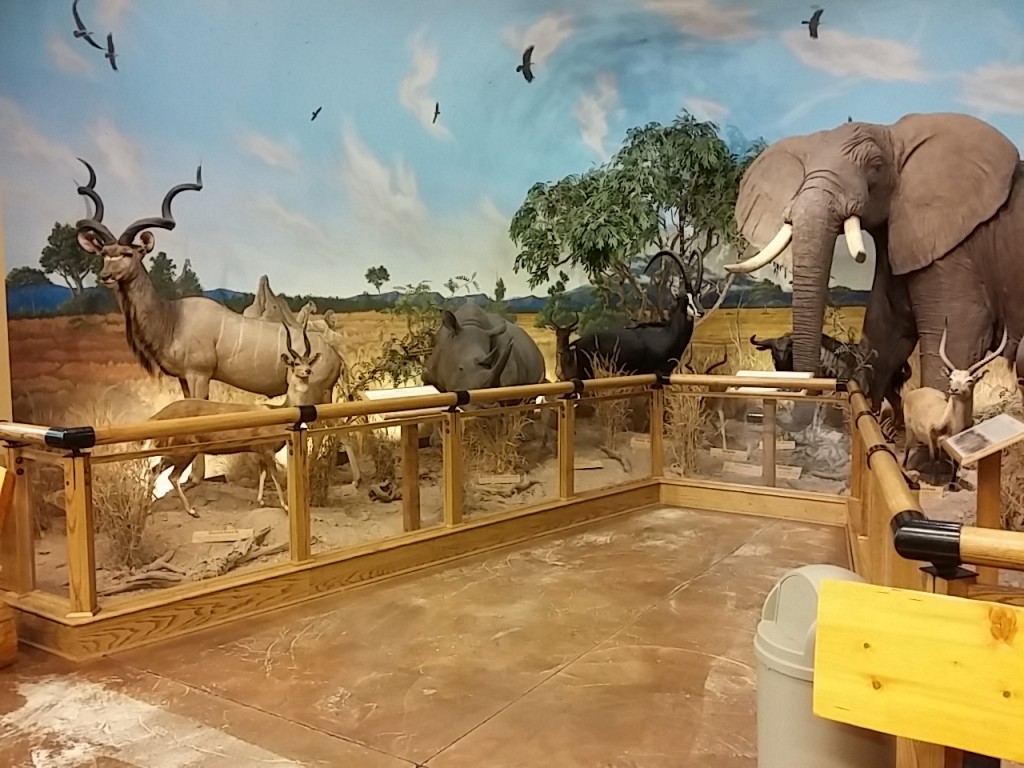 And just to make marine lovers feel at home, there is an extensive aquarium.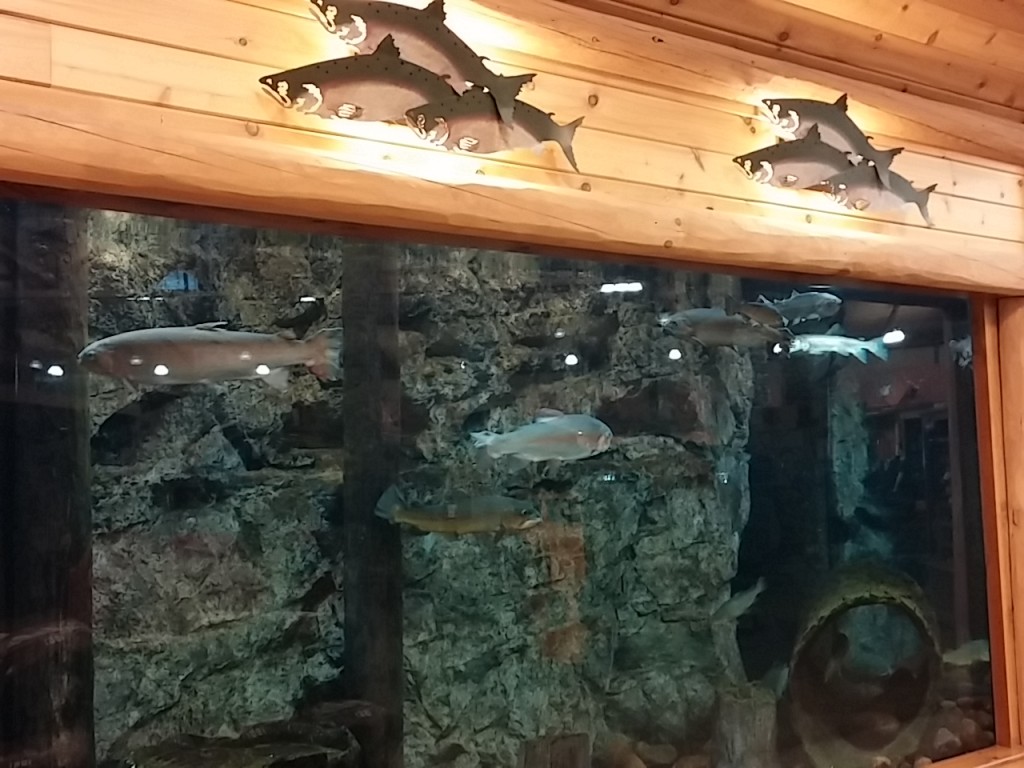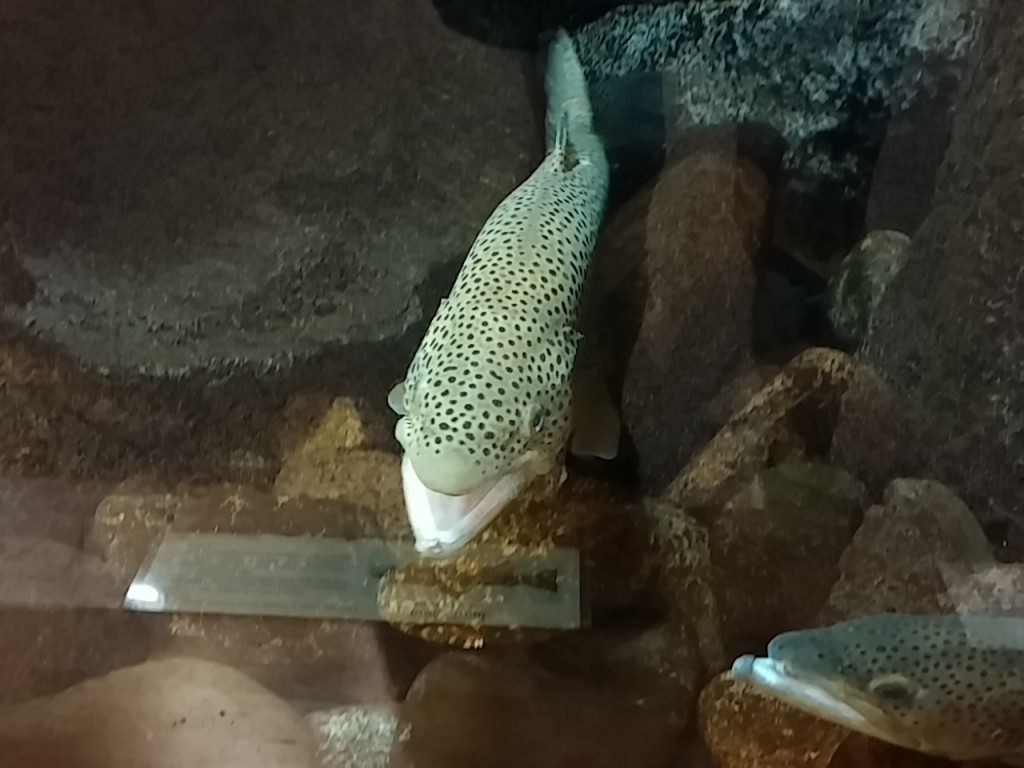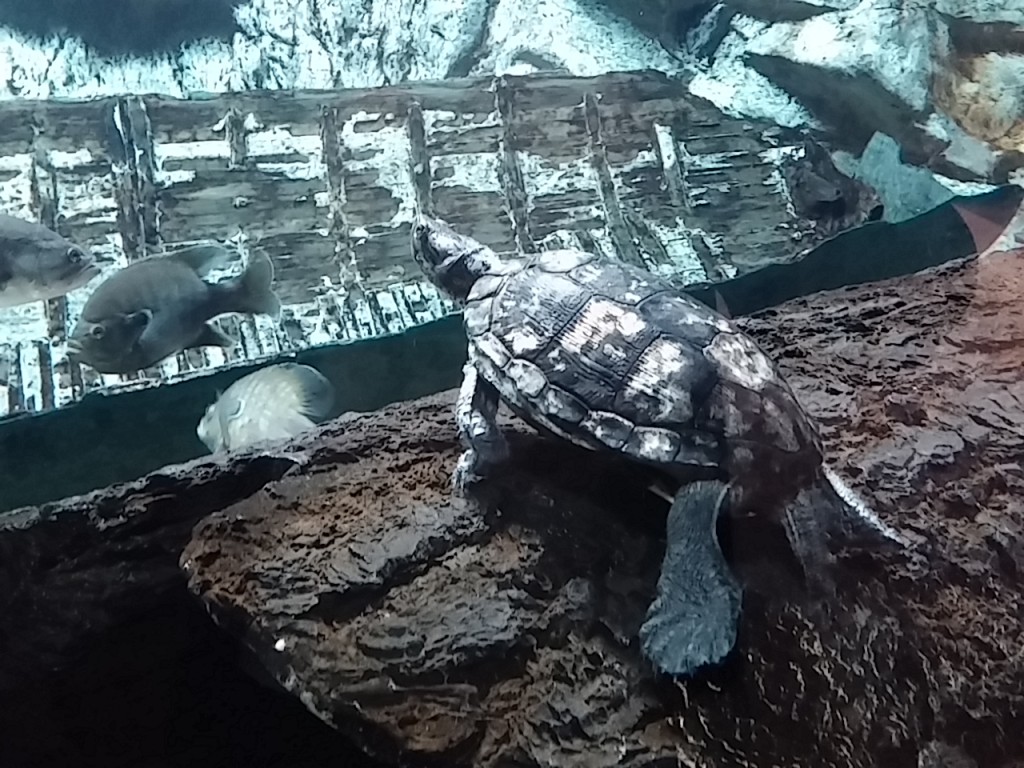 And one very cute little girl who called every fish in the aquarium a dog…