El Mirage, Arizona
For Christmas I received a great gift from my wonderful friend Sharon.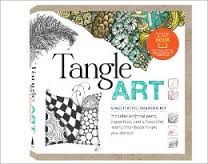 Tangle Art: A Meditative Drawing Kit contains everything you need to get started in the playful and inspiring world of tangle art.

Also known as Zen doodling, tangle art is a popular trend that involves drawing repetitive lines, marks, circles, and shapes. Each mark is called a "tangle," and you combine various tangles into patterns to create "tiles" or small square drawings. It is a fun, relaxing way to improve focus, spark creativity, and develop artistic confidence.
I just started tangling a few days ago, and I am really enjoying it.
The kit comes with everything needed to start tangling including detailed instructions for those of us who are scared to make a mistake and therefore delay starting new projects.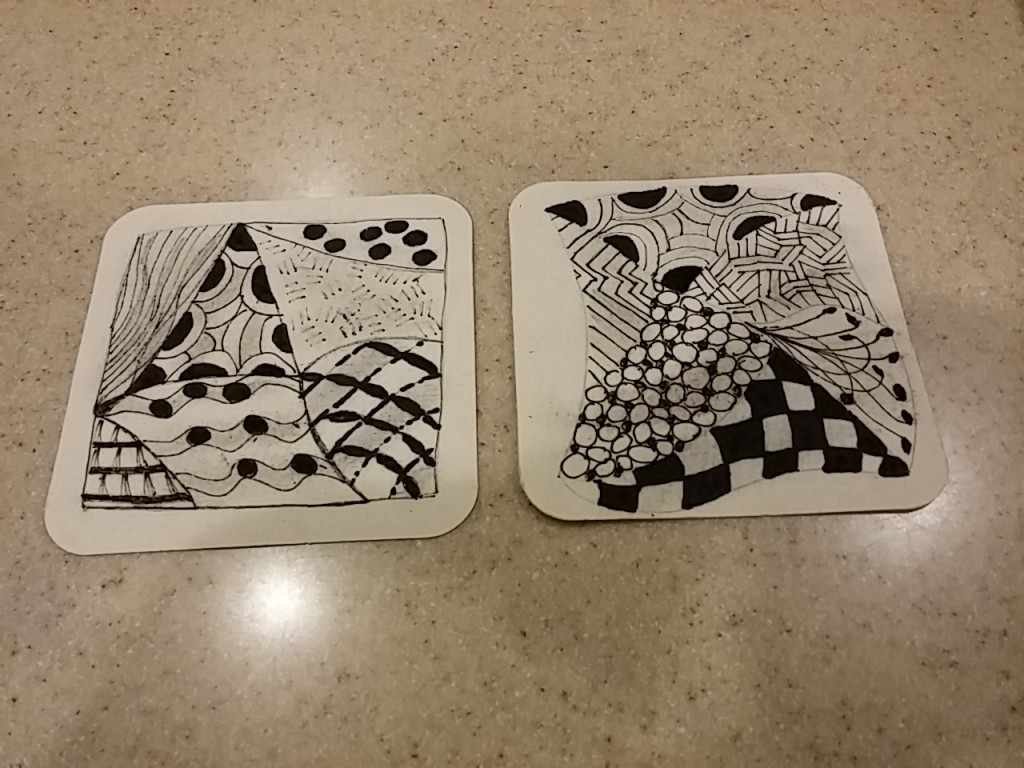 I've only done a few tangles on paper tiles that came in the kit, but I've noticed that I'm feeling more confident each time I tangle.
Perhaps more importantly, my tangling is becoming more free as I draw because I'm losing my sense of perfectionism…
All that being said, comparing my tangles to Sharon's show that artistic ability counts. Sharon's an amazing artist in multiple mediums.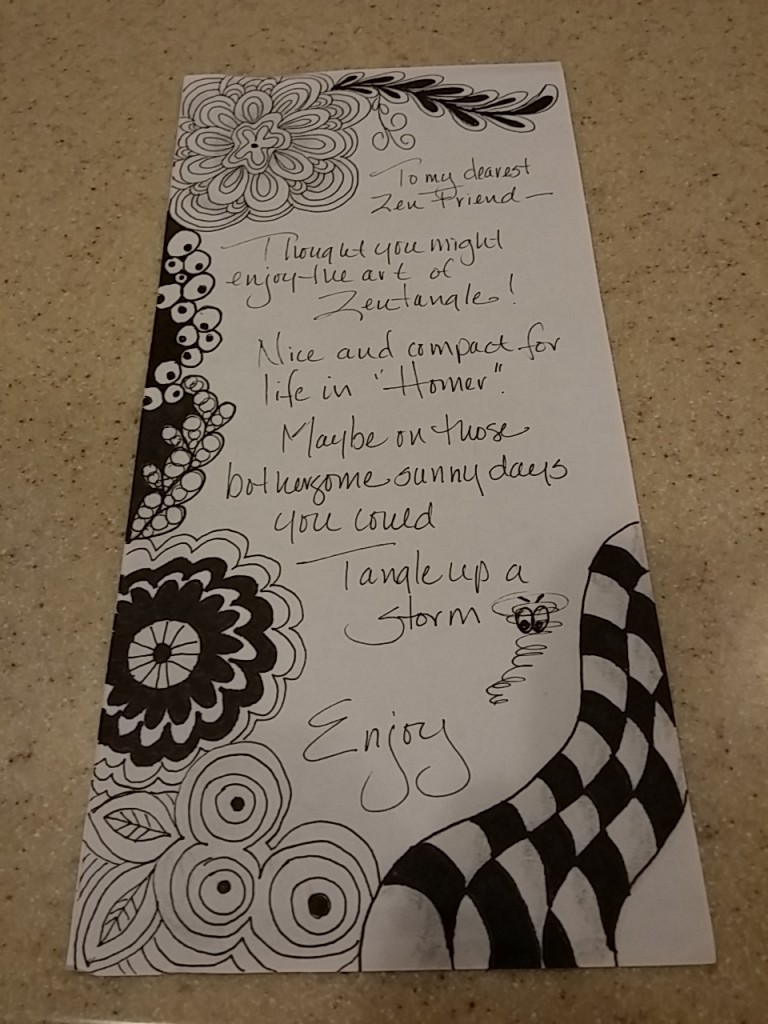 But I know that both Sharon and I are enjoying our Zen moments as we tangle. We are relaxed, in the moment, and creative…
Thank you, Sharon, for the wonderful gift!