El Mirage, Arizona
We had an impromptu, leisurely, and lovely visit with Dean and Lil last night.
As we ate a scrumptious dinner, we were rewarded with the loveliest sunset I've ever seen…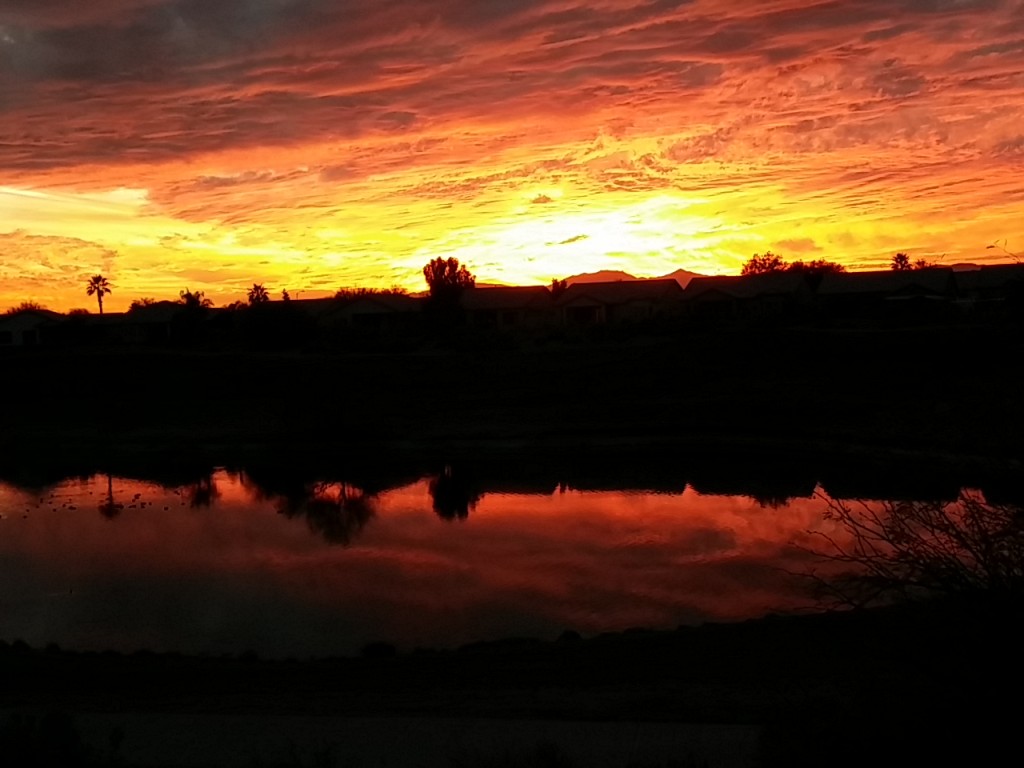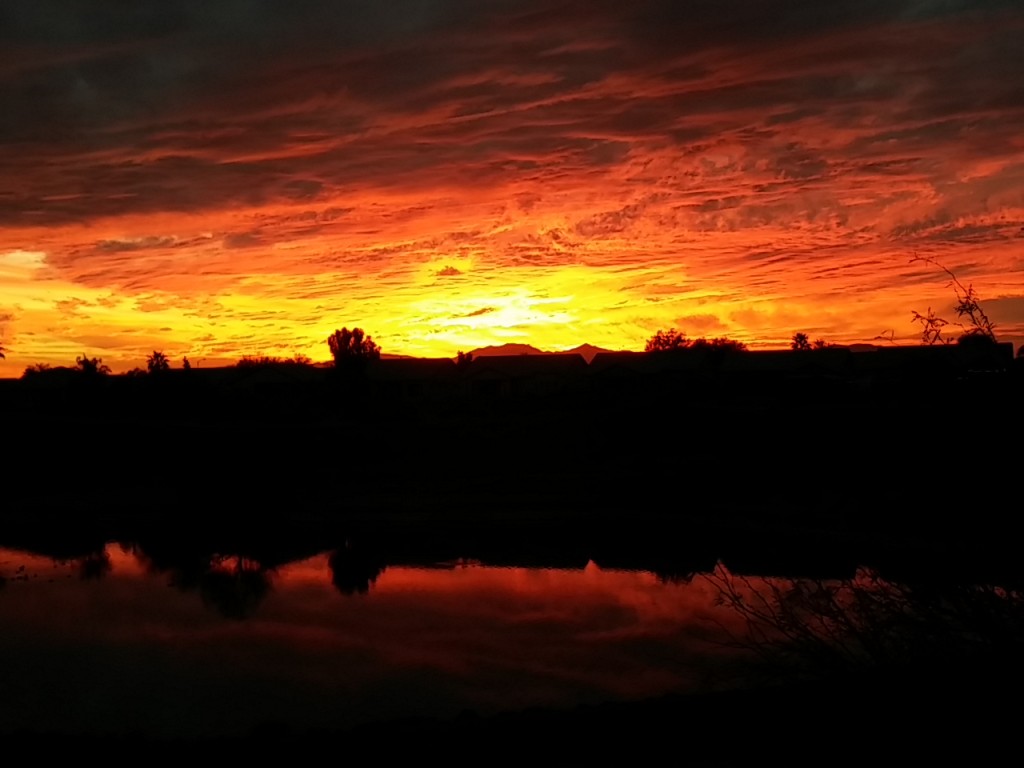 While the desert  sunset was amazing, even more awesome was visiting with our wonderful friends again.
Felt like being home again like all those years we were next door neighbors.
Very bittersweet to feel such love at the same time as much sadness because we can't do it more often.