El Mirage, Arizona
Like bazillions is other people, I recently bought/received a FitBit.
I'm using it for motivation to move more and hopefully lose weight.
As of now, I'm moving more, but apparently part of my movement is toward the refrigerator because I'm not losing weight. 🙂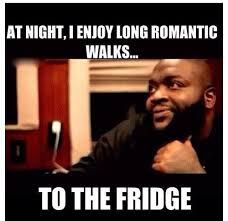 It has been fascinating to see how many steps and miles I put on my FitBit on a given day.
A goal of at least 10,000 steps isn't too hard to reach if I take Sophie for a couple of extra long walks each day.
Playing pickleball adds steps exponentially. The other day I had over 7.5 miles logged during nine games played. And then I crashed… 🙂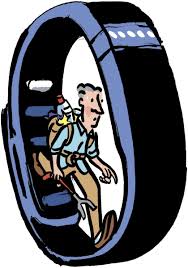 My highest daily total: 21,014 for 9.49 miles. My lowest: 4,399 for 1.99 miles.
Carol recently had the flu and logged a whopping 700 steps on a sick day. One of these days, I'm go to see how low I can go. 🙂
I have no idea how accurate my FitBit is, but for a data geek like me it's a lot of fun…
For those of you who are FitBit fanatics like I am, you might want to read this tongue-in-cheek essay in The New Yorker by David Sedaris: Stepping Out. (It's long, but it's hilarious!)