El Mirage, Arizona
There's a new man in my life, and his name is Simon.
I just met him for the first time yesterday, but it was love at first sight! At least on my side…
Here's a picture of Simon.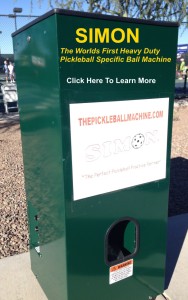 Simon is "The Perfect, Portable, Practical Pickleball Partner". (If you remove "Pickleball" from the tag line, Simon sounds like a vibrator. 🙂 )
Carol and I went to a training at our resort yesterday and were introduced to Simon for specific practice drills.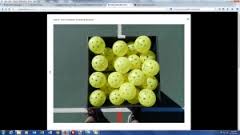 What a blast!
Simon is the best! He pitches lobs, dinks, and drops to us so we can perfect our shots.
I felt like a nearly professional athlete as I played against Simon.
Too much fun!