El Mirage, Arizona
We went for a great hike yesterday with our wonderful friends Dean and Lil in the White Tank Mountains.  (The picture below is not mine.)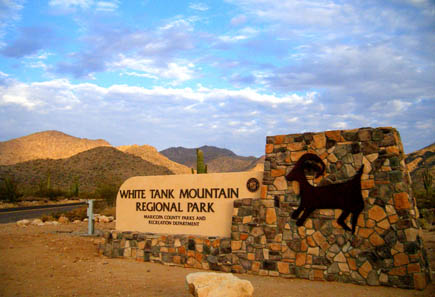 From Wikipedia:
During seasonal heavy rainfall, accumulated water tends to rush rapidly through the steep canyons, over time scouring out a number of depressions or "tanks" in the white  granite near the base of the mountains. These white "tanks" are the source of the mountains' name.
Dean and Lil have been there many times, and they picked the Waterfall Hike for the day's journey.
There is much to see…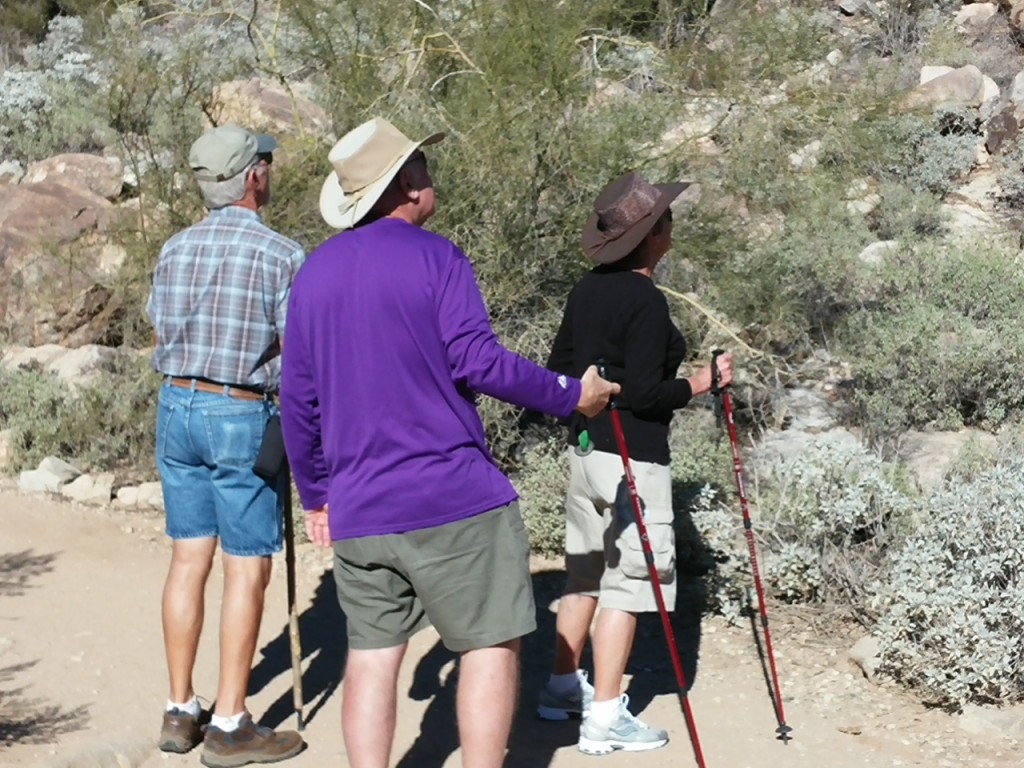 Including lots of petroglyphs.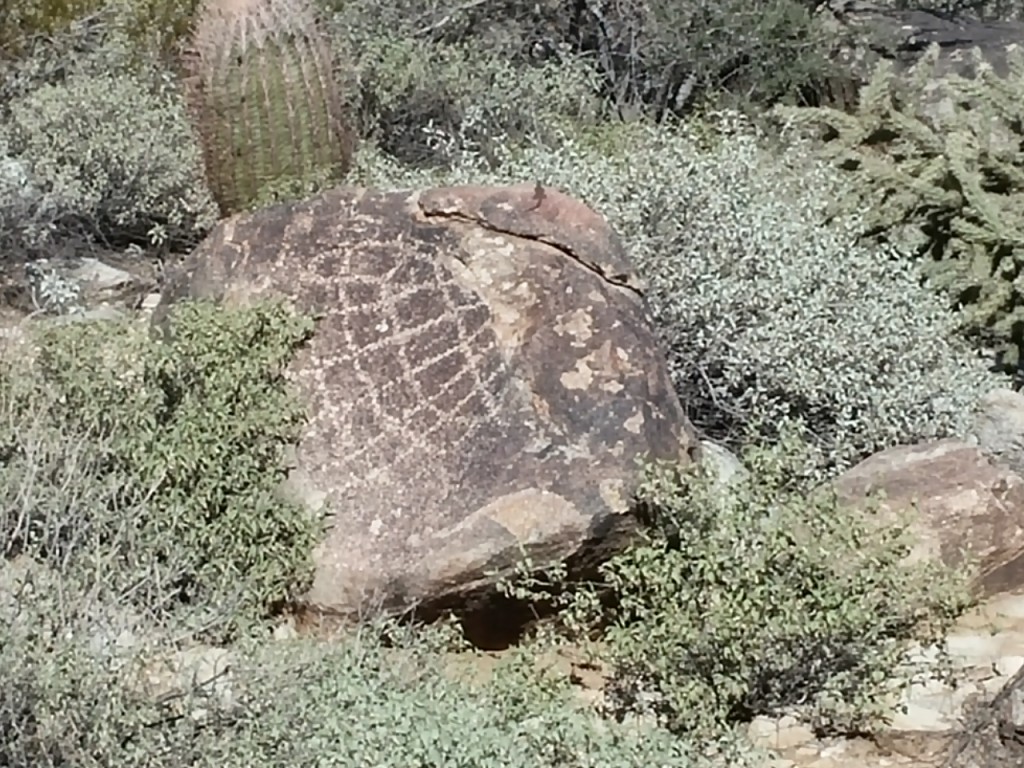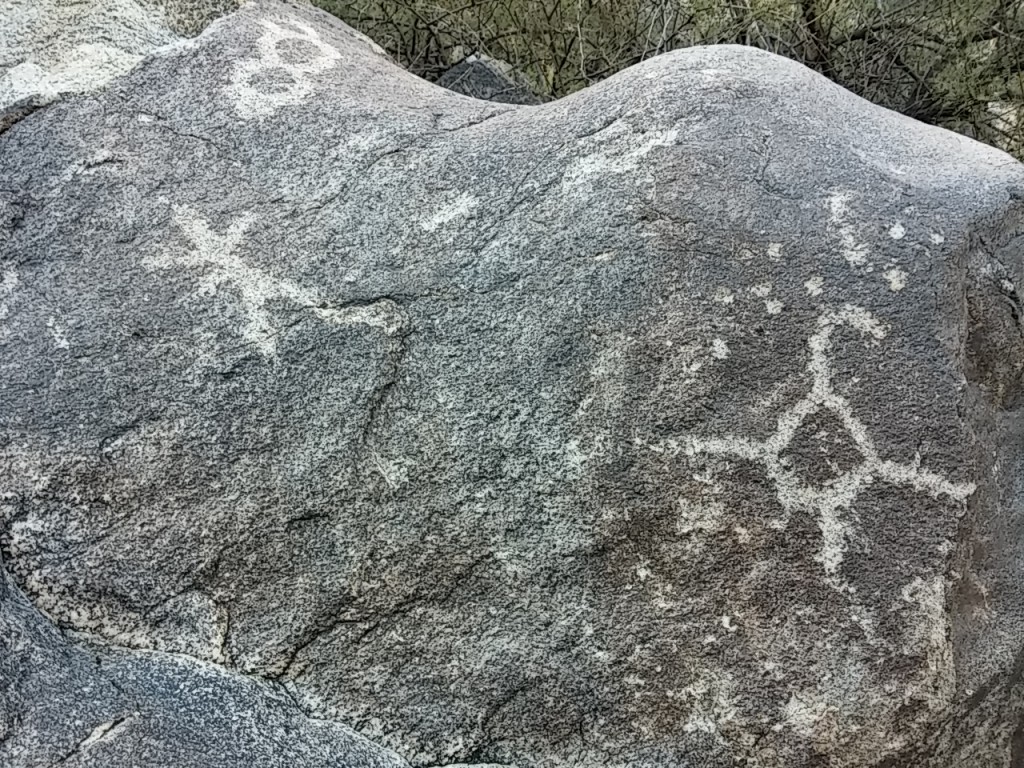 Amazing rock formations, both man-made and natural.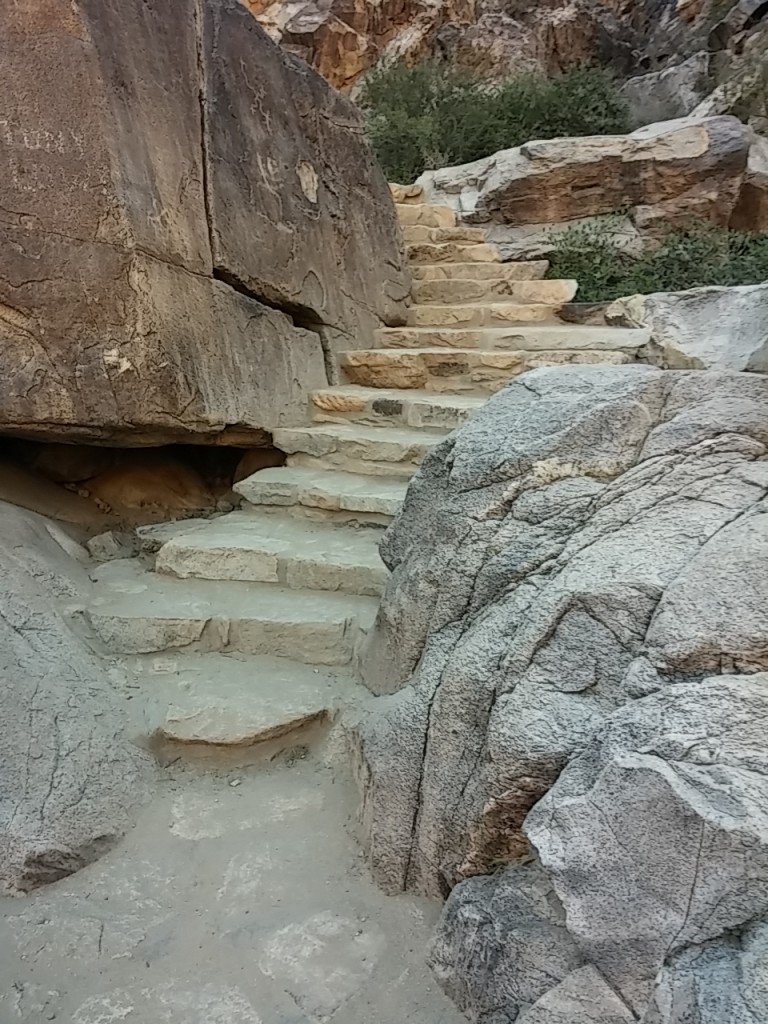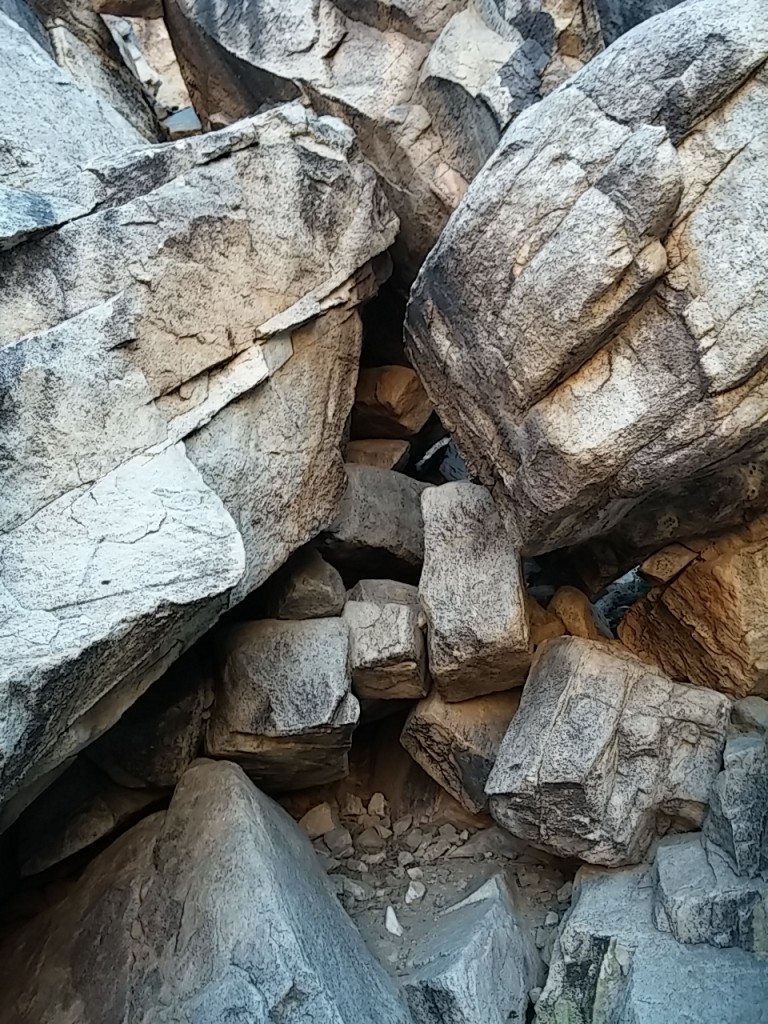 You can get an idea of the size of the waterfall area by how small everyone looks at the base.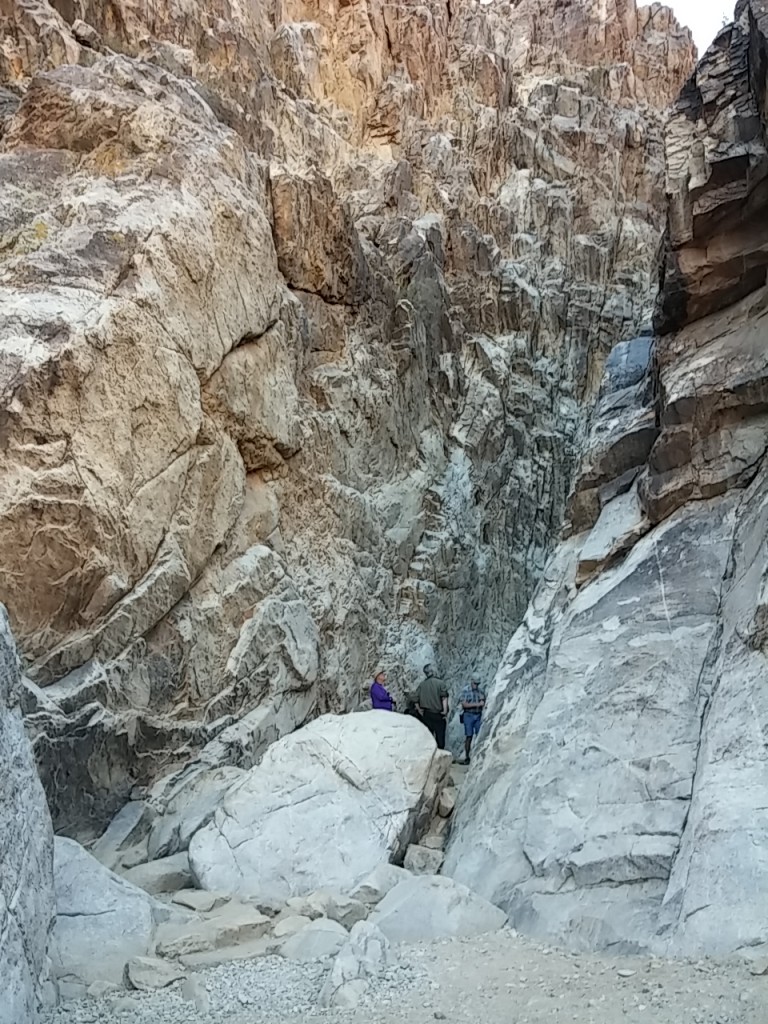 And here's a picture of the huge water carved area with a small pool left over from the most recent rain.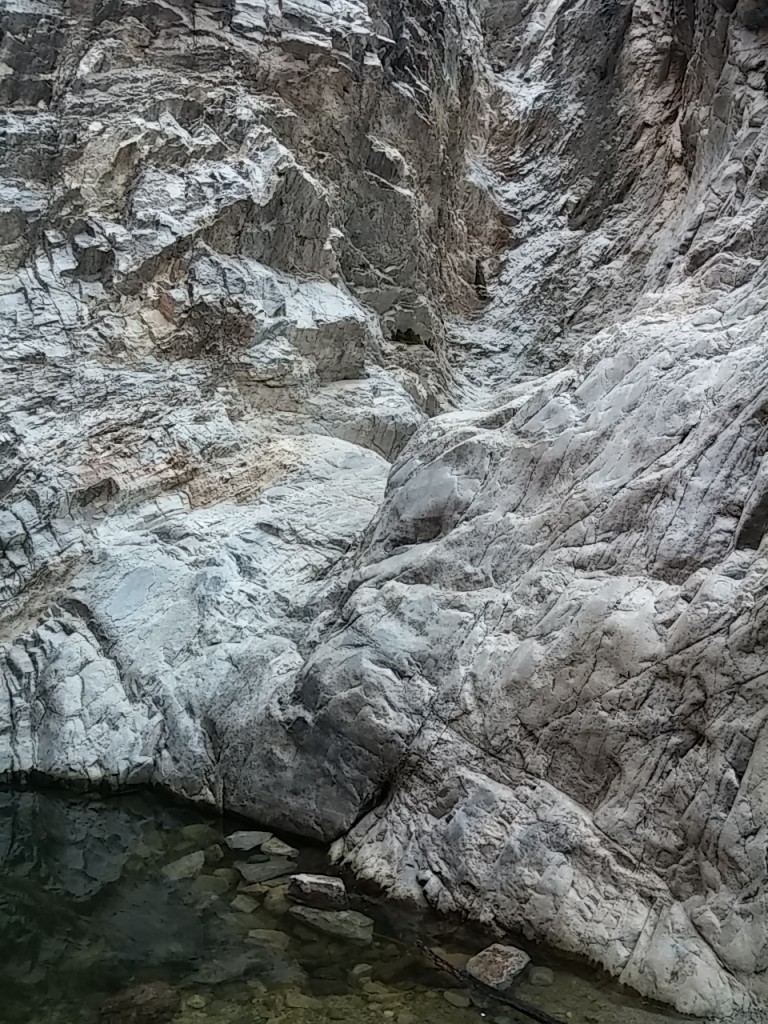 There are many memorial benches along the trail. This one struck my heart because Justin was not quite 22 and I love the inscription…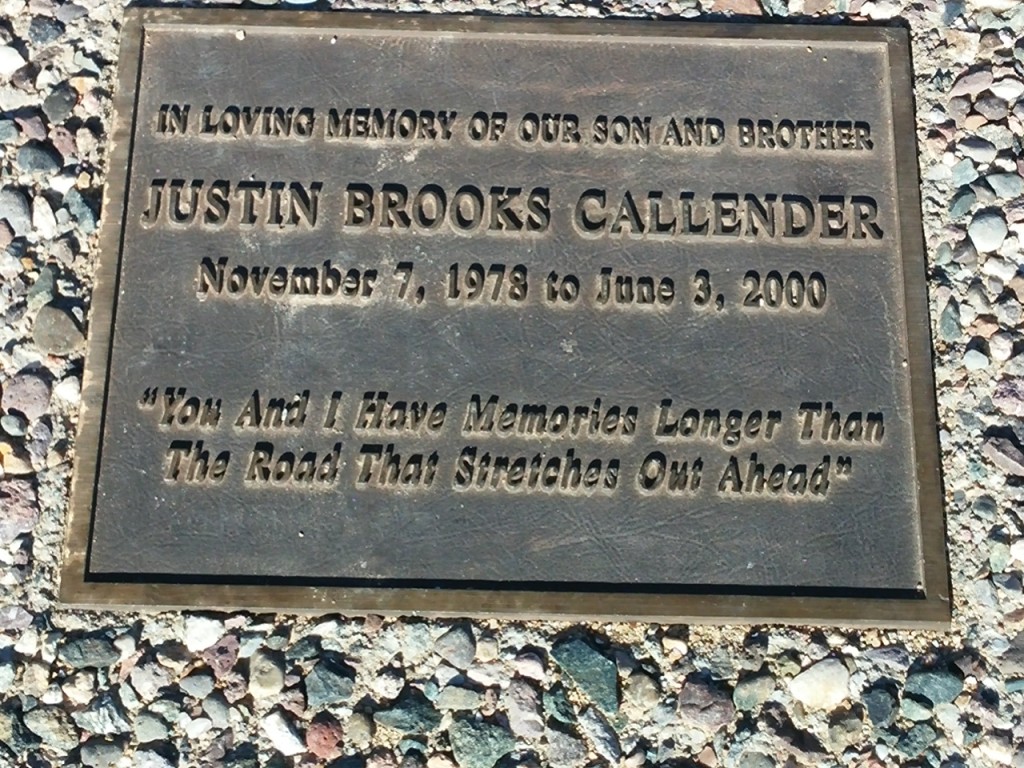 The words are from The Beatles' song Two of Us.