El Mirage, Arizona
We went for a drive and walk around the Super Bowl area this morning.
It's crazy down there, and the game is still a day away…
First visual clue we were getting close? The Dos Equis hot air balloon coming in for a landing.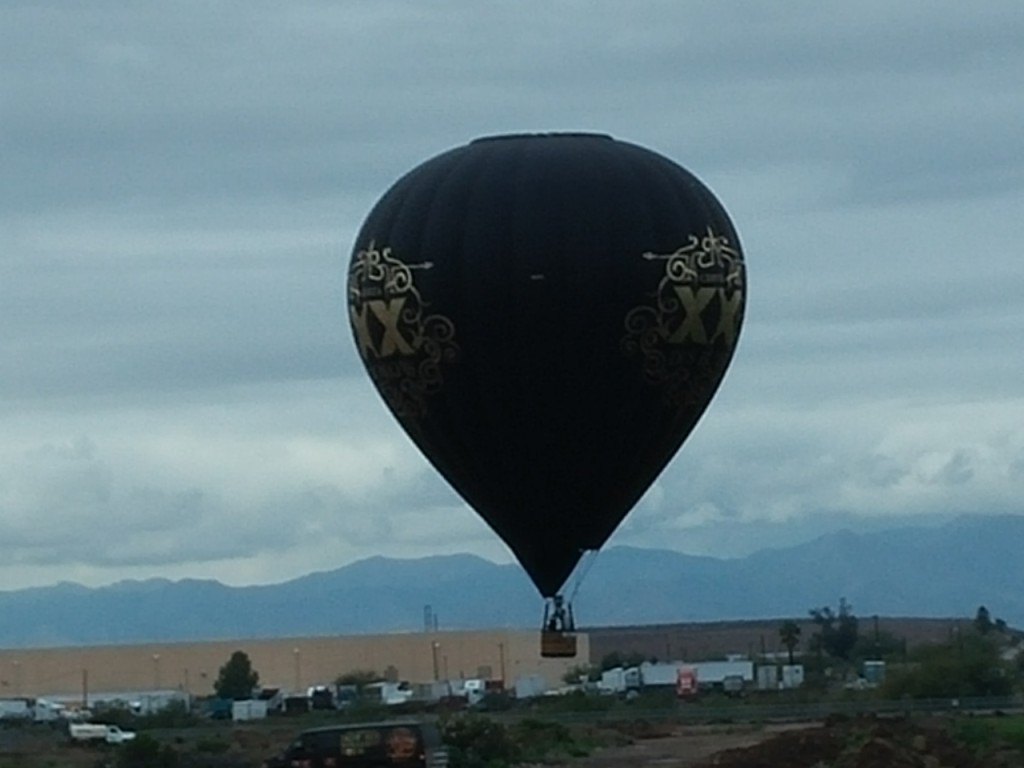 Second clue? A blimp and an airplane with a banner flying around.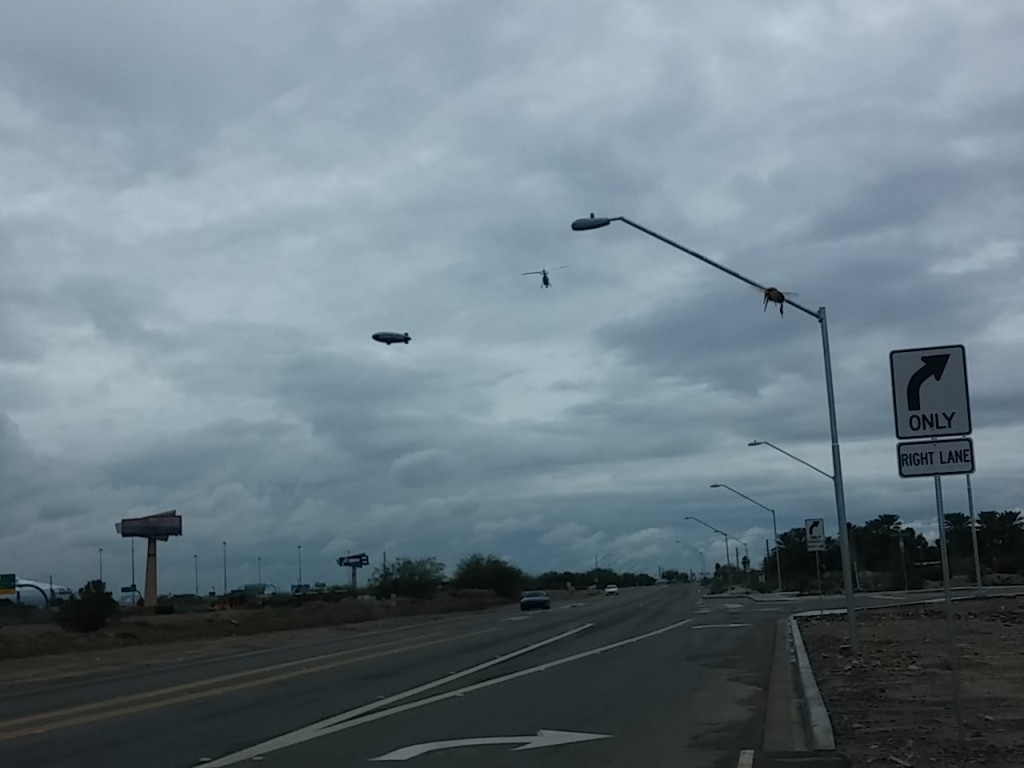 That's the Goodyear blimp and advertisement for Uncle Henry's Fly N High Cannabis Store.
Some random shots…
The University of Phoenix Stadium.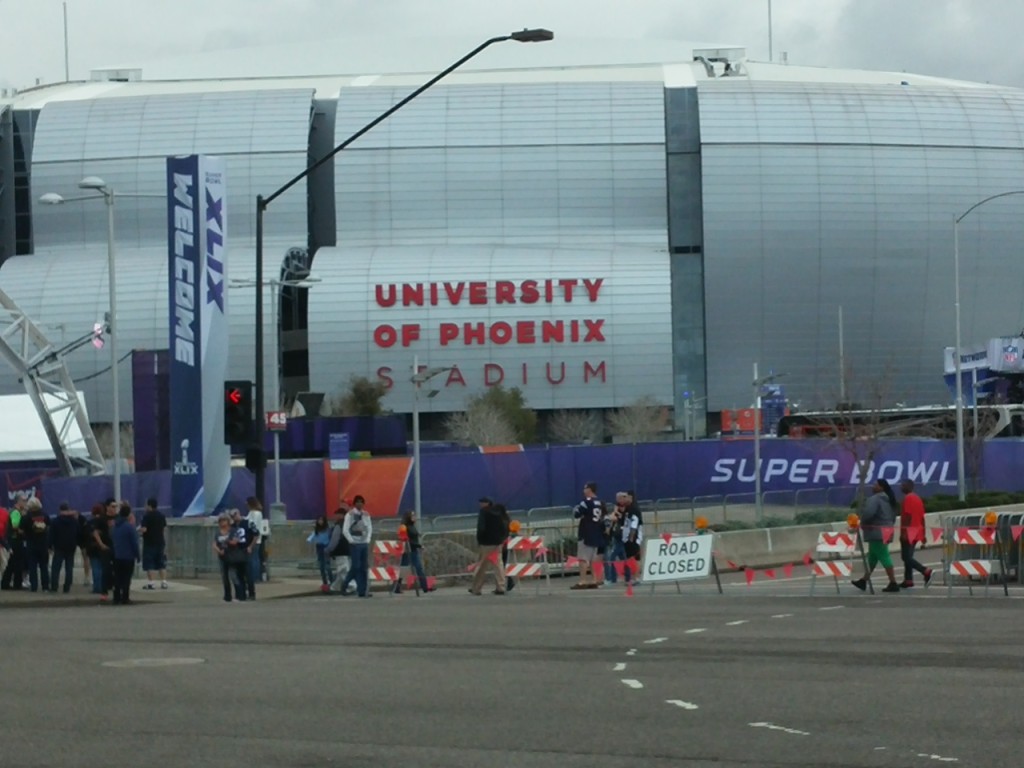 The parking lot around the stadium has been inundated with decorations and technology.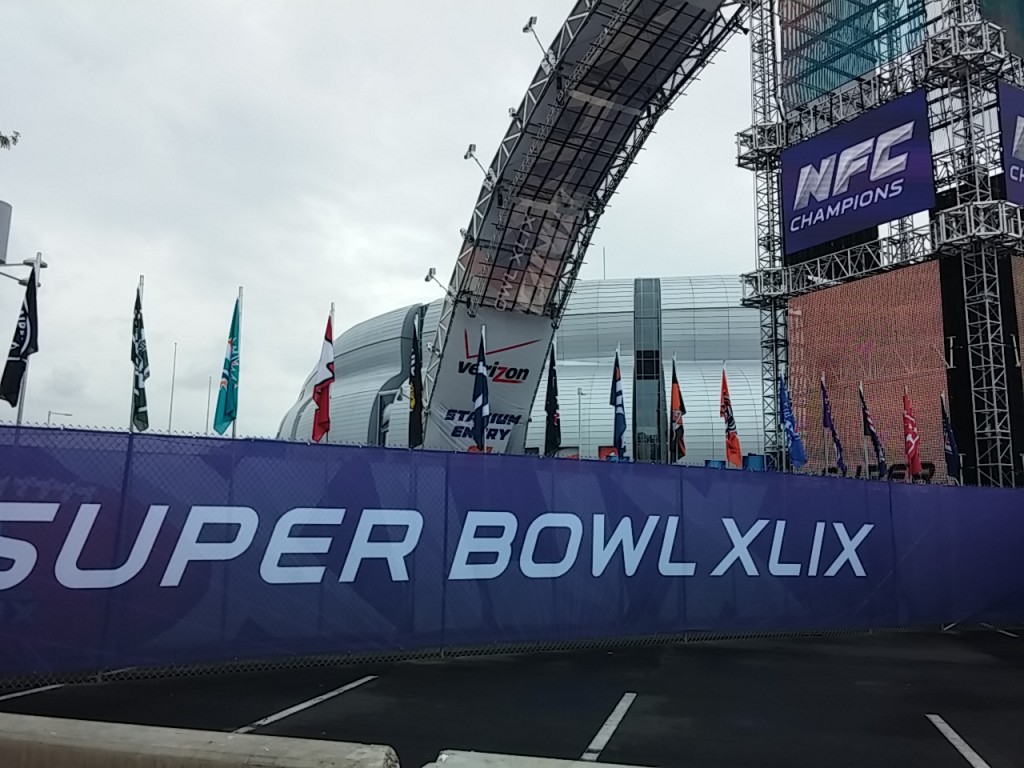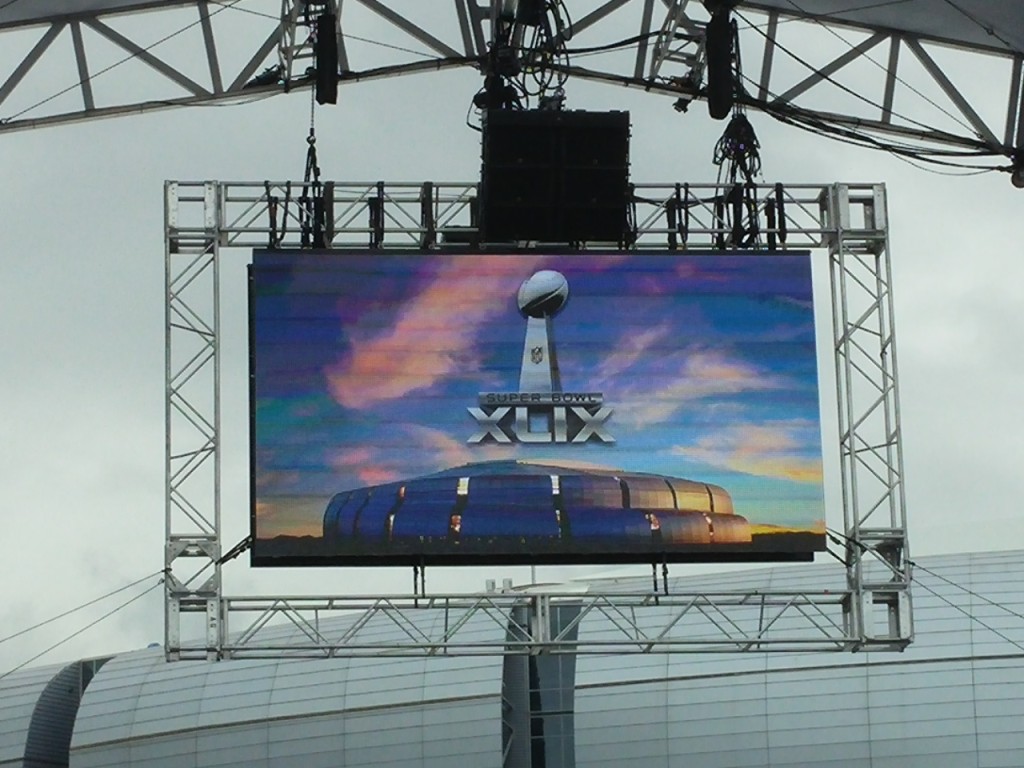 There are at least a dozen announcing booths set up with the stadium in the background.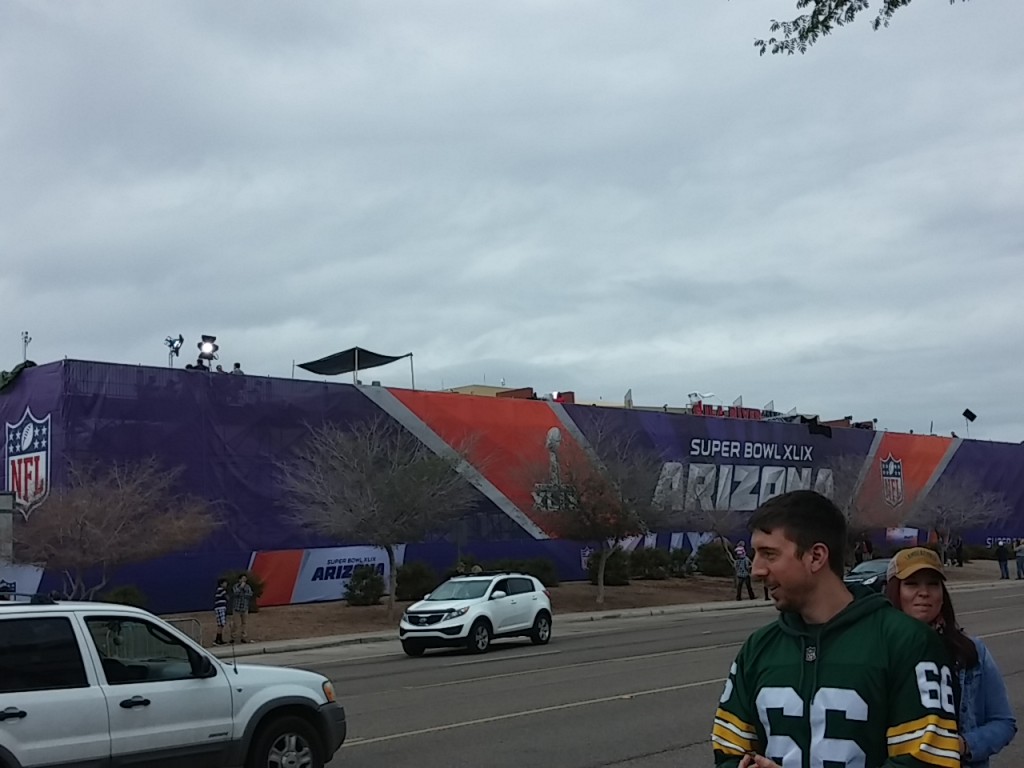 Lots of people are trying to buy tickets.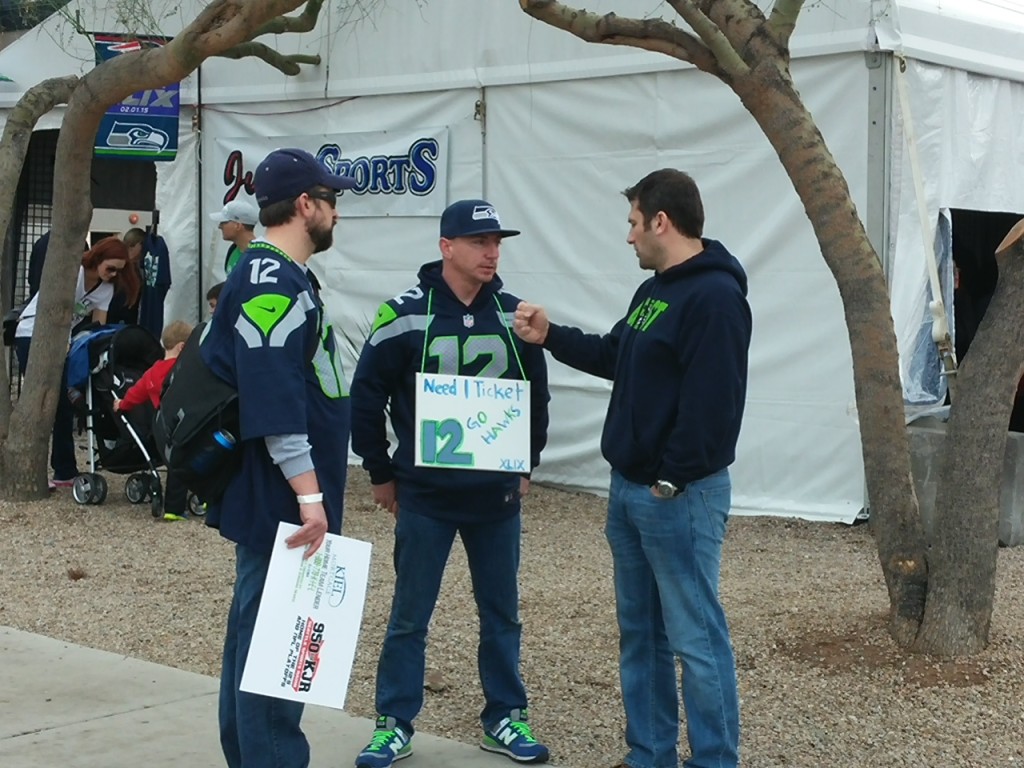 Seahawks fans outnumbered Patriot fans fifty to one.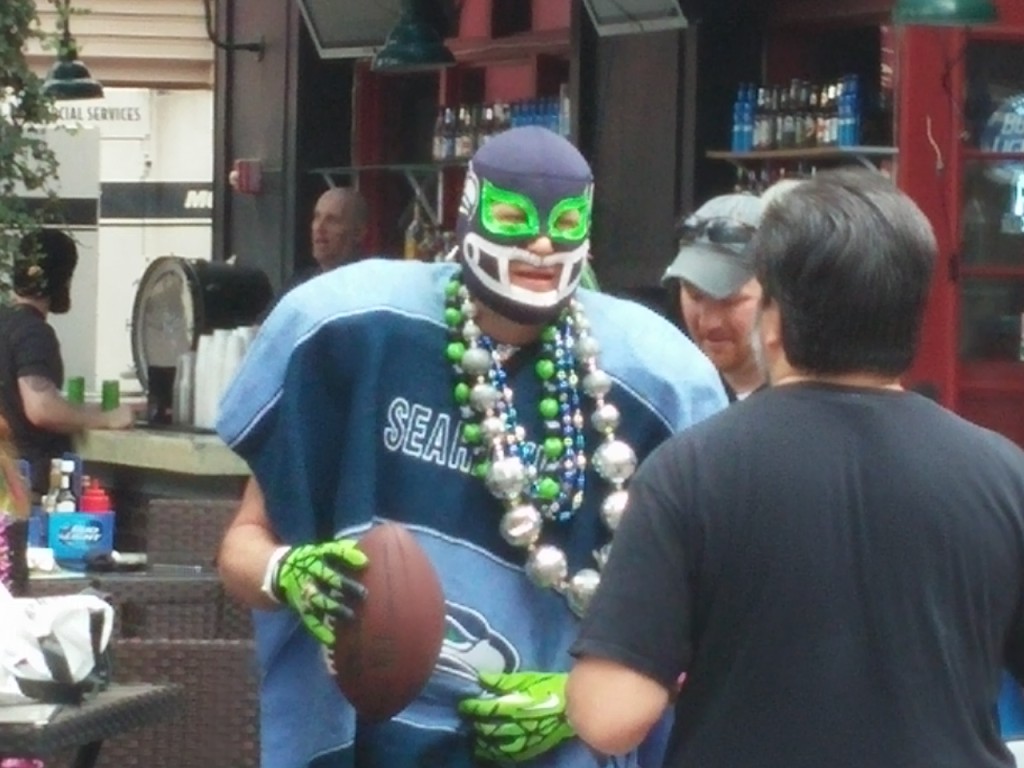 The Air Force Thunderbirds practiced their fly over several times.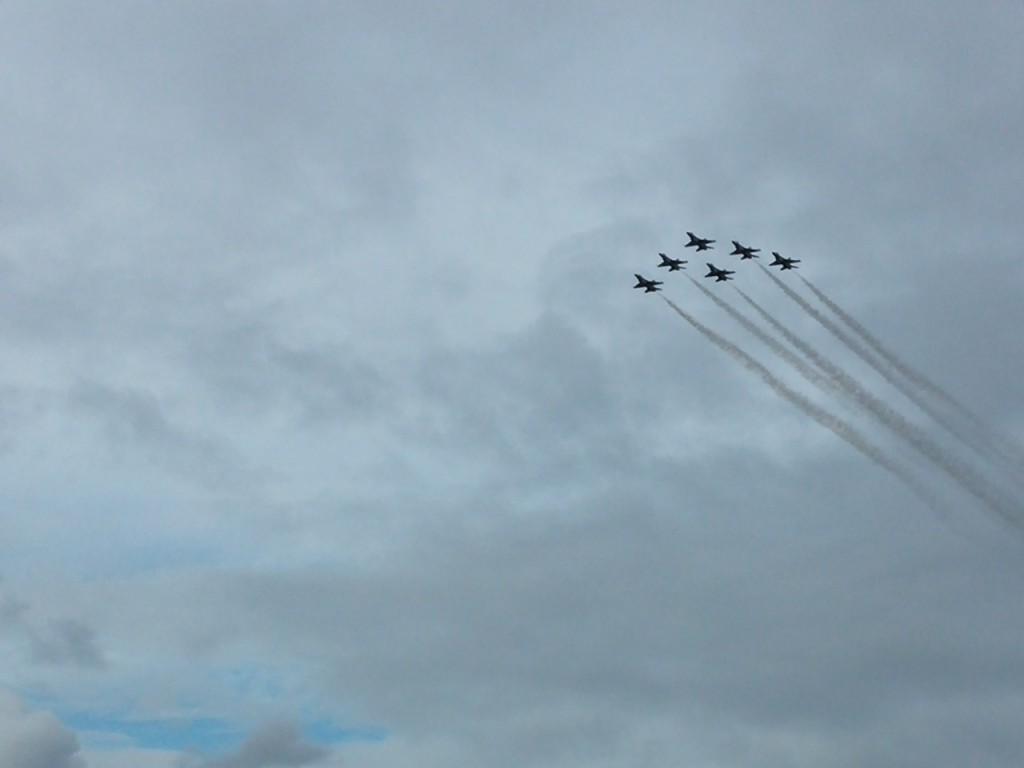 Seahawk fans go all out. This car is from Seattle, and the owner of the VW repair Shop who owns the cat had it shipped down for the game. I'm guessing he'll have it updated for Super Bowl 49 if they win again this year.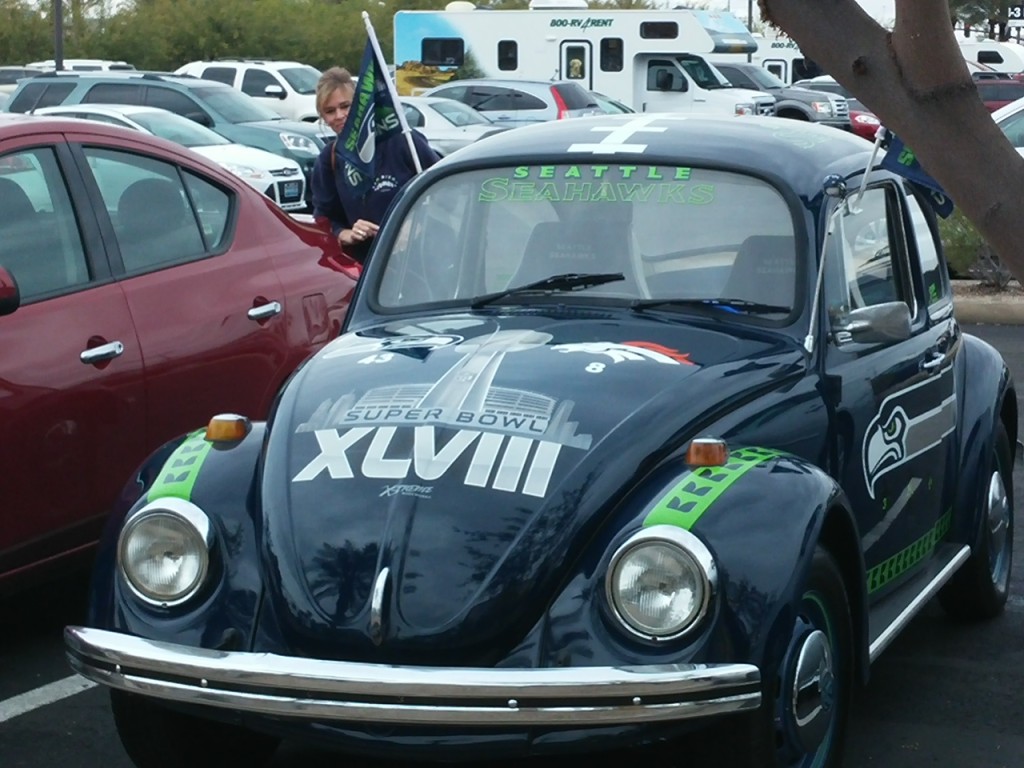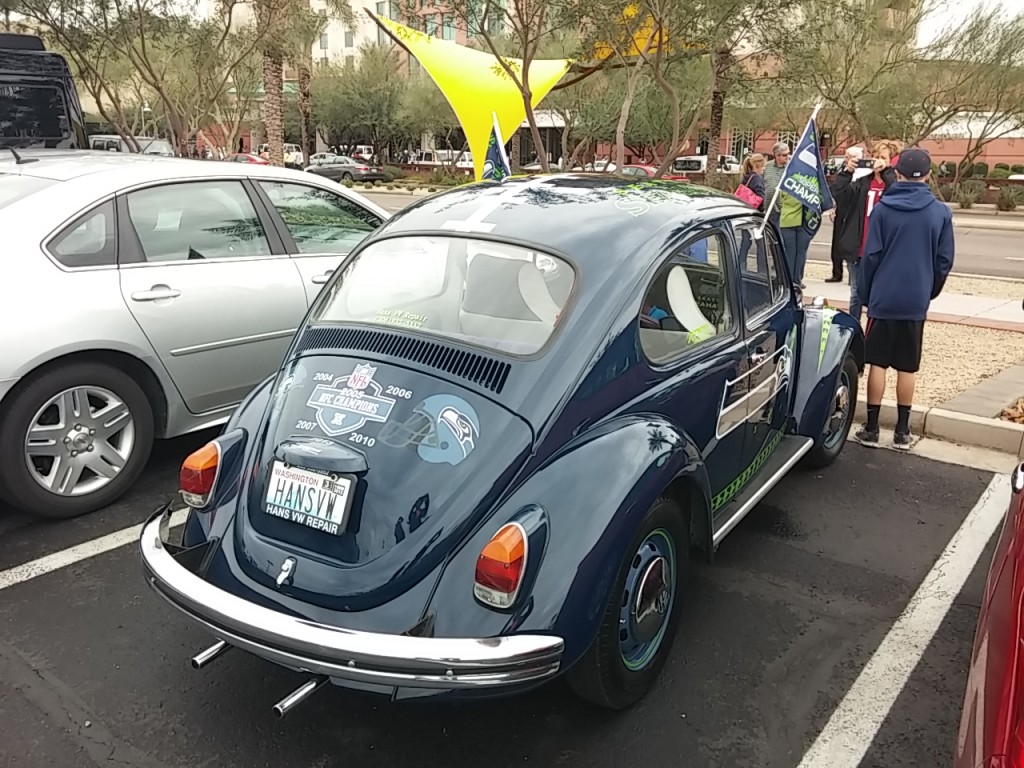 I have no clue who these puppets are. They were speaking in Spanish way too fast for me to catch their names as they were being filmed.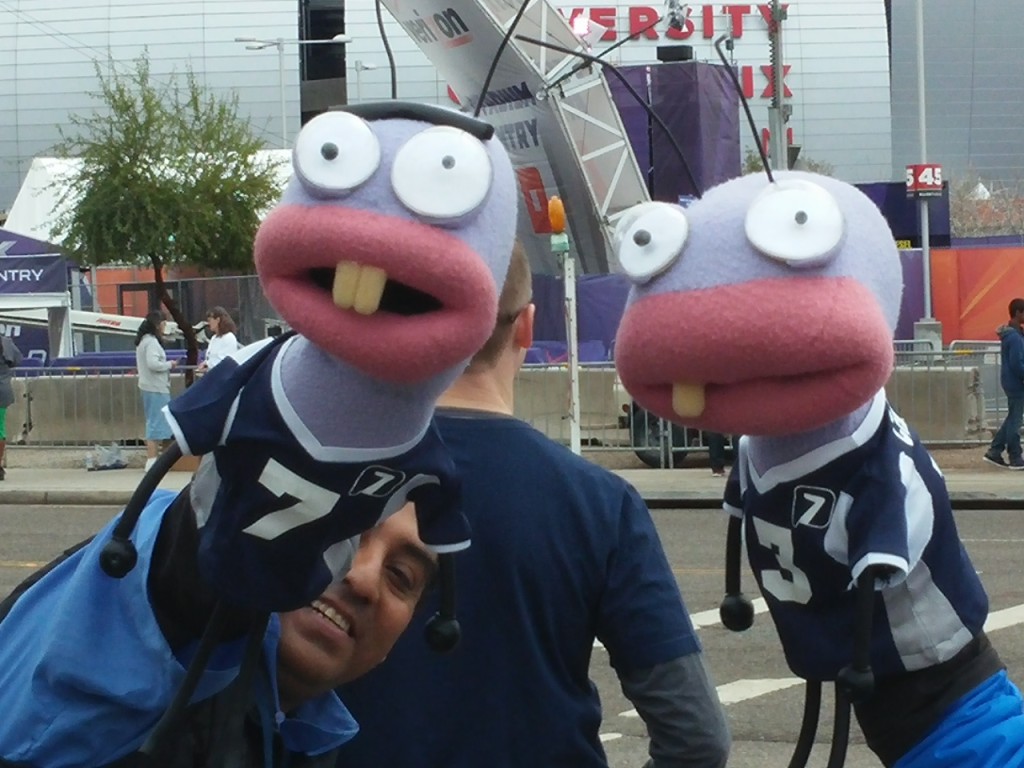 Everything in the area was super sized including this ad for my favorite drink.